Damien Vickers Photography
The Basics
Do you include an engagement shoot
Can we add a second shooter
Do you travel
Do you do destination weddings
Are digital copies included
---
Style of photography:
Reportage, Artistic, Alternative, Journalistic
Standard rate includes:
Preparations to first dance
Where are you based?
Cambridgeshire
What forms of payment do you accept?
Bank Transfer, PayPal
Videos
About
Natural, Creative and Fun. Do you consider your Wedding day to be the most joyous, fun filled and romantic day of your life? So do I !
I shoot weddings of all varieties but I approach them all in the same way. I set out with one thing in mind. Can I capture the true story of the day through photography? The answer is yes.

I shoot in a photojournalistic style, I'll chat and have a giggle with your guests but I certainly won't get under their feet, in all honesty they'll barely notice I'm there for most of the time.

My other passion on the day is capture some truly beautiful portraits of my couples in lovely natural soft light - you won't find me setting up loads of off camera flash equipment - that would just kill the moment!

I like to think of myself as just another guest on the day - just lucky to be able to capture the precious moments.

Most of my couples are a little less on the traditional side. Creative folk who value great photography but most of all value their friends, family and the importance of ensuring everyone has the party of their lives !
Find Us
Reviews

7
Leave feedback

Ellie Reakes
Let me start by saying that Damien was the absolute dream photographer for my wedding this year. For two people who aren't particularly happy in front of a camera, he made us feel comfortable in his presence from the very first phonecall consultation. From there he invited us to have a pre-wedding shoot which gave us a taster of the experience we would have on the day and allowed us to experiment with poses to see what suited us and what didn't. We had ongoing communication with Damien from start to finish to make sure that we would have all of the shots we wanted on the day (grooms first sight of the bride, the dress, the getting ready shots etc as well as the family group shots which our parents wanted).
Damien blended seamlessly into the day, with many of my guests left wondering how he got such great shots as they rarely saw him! Damien worked incredibly hard to be in the right place at the right time and was continually conscious of aspects like angles and sunsets to give us photos we could have only dreamt of. This was all the more incredible because he had never been to our venue before.
When we received our pictures we were elated. He captured the day so well and the emotion in each shot was stunning. From proud mothers looking at us, to giggling bridesmaids to partying friends; it was all perfect. The colours were vibrant, the shots were clear and (dare we say it) we looked great!!! You would never have guessed we were the awkward and camera shy people from before.
Since then, I have been asked several times for Damien's contact by my guests as they were so impressed. This man is excellent and I wouldn't hesitate to recommend him to anyone.
Like

Alice Baker
We can't thank you enough for the beautiful pictures you took of our wedding day. We absolutely love them! Our family and friends have all said how talented you are and how many lovely moments have been captured. We completely agree! Thank you so much!!

Lindsay & Esmeralda
Damien was an amazing wedding photographer! He was patient and up for whatever we wanted, including taking some photos at our legal ceremony a month before the wedding instead of an engagement shoot. I'm glad we found him and very happy with the photos!

Beth Stark
Myself and "The Hub" (as he is now known) had a clear idea in our minds about the style of photography we were after, but also the personality of the photographer was a big factor. We had met a couple of photographers previously but Damien immediately made us feel at ease and was far more organised and forthcoming than the others we had met.

Our wedding party only equated to 30 people and so we were keen to get someone who could organise some big personalities but also who would get along with our friends and family. Damien was the perfect guy. He is chatty and easy to get along with and everyone at the wedding loved him.

He made sure we got the shots we wanted without taking up a lot of our time, and directed our rowdy rabble with the greatest of ease. He blended into the background when he needed to to get some epic portraits, but also helped to organise the day and the people and was actually a huge help on the day! The pics of just the two of us were a lot of fun to do and Damien was there to help us relax in front of the camera, he instantly read that we wanted them to be fun and a bit quirky and he directed us perfectly to capture some great moments between the two of us.

To say I am thrilled with the end result is an understatement, the photos are full of life, fun, colour and he captured the mood of the day and the personality of our friends and family perfectly. I usually hate photos of myself but I am totally blown away with the shots he took. He managed to snap more than just the people - he documented the character of the building we were in and the environment and ambience of the day overall. The hardest part is choosing which ones to print out!

If ever I am in need of a photographer for any future events I'll book Damien in a heartbeat. You won't regret doing the same!

Anna Read
We met Damien for a coffee and informal chat about 4 months before the wedding to discuss what we were looking for from our photos, having been drawn to his natural style from the pictures on his website.
We hadn't planned on an engagement shoot, but Damien includes one in his package and it's a very worthwhile venture, getting the chance to spend more time in each others' company in order to feel more relaxed in front of the camera. We absolutely loved our photos, despite the challenging light of a cinema setting so we already knew we had chosen well by this point!

On our May bank holiday wedding day, we suspected we'd be up against the weather, and we had clouds, spitting, a torrential downpour and sunshine - 4 seasons in a day! Damien was completely on the ball throughout the day, paying close attention to conditions and changing light.

Many people who have seen our photos have commented on how lovely the weather must have been, which is not the case at all! We were just lucky to have a very dedicated and skilled photographer with an excellent eye. For someone who is very self-critical I am not the easiest to please, and I am genuinely thrilled with our wedding photos.

As well as a beautiful set of atmospheric, romantic, couple shots outside in the evening sun, there are the most incredibly well-captured candid shots of friends and family that we could ever imagine. Damien was everywhere all day, and yet we barely saw him! He appeared periodically to drag us out into the right lighting, but each time was very efficient and we didn't feel that we were ever gone for long. He is very experienced, aware and he listened to what we wanted. He was very patient with us and we couldn't recommend him enough. Having looked at different photographers, Damien is very good value for money and was effortless to work with. Thank you so much for the wonderful representation of the day!


Emma Ward
"We'd been together for 7 years when my now husband asked me to marry him. Instead of a long engagment we opted to do it all in 7 months, having booked our venue less than a week after the proposal.
When it came to choosing a photographer (a couple of days later, haha) we were immediately drawn to Damien's style, the vibrancy, colours and his frequent use of glowing sunsets. He made it easy really.
From the get go Damien kept in touch and listened to exactly what we wanted from our photos.
He worked tirelessly throughout our day catching the most wonderful moments. From the start of the day where he spent the early morning wandering around the grounds of our venue finding the best spots all the way through to the late evening when the party was in full swing.
We will treasure our photos forever. Thank you Damien."

Victoria Ellis
"We are both so so thrilled with the photos Damien took of our wedding, they were everything we hoped for and more! In the run up to the wedding Damien was professional and reassuring – I always felt that everything was in hand. On the day itself, Damien managed the balance between creativity and drifting into the background perfectly. The photos of me and my husband are beautiful, creative and entirely capture our personalities. So too do the pictures of our friends and family enjoying the day, clearly unaware that Damien was even there. I couldn't recommend Damien highly enough, and we both thank him for his help in capturing the memories of the best day of our lives!"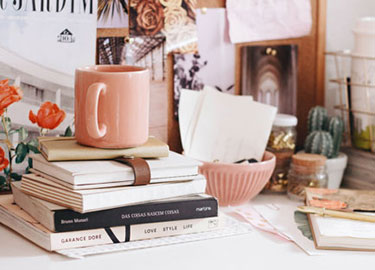 Your free account will also enable you to:

Easily manage and securely book your suppliers

Stay on top of wedding planning with our intuitive checklist

Keep an eye on spend with our budget tracker

Create and track your wedding guestlist

Plan your wedding on the go with our mobile app, downloadable via the App Store or Google Play
Thanks for your enquiry! You'll hear back shortly.
Couples interested in Damien Vickers Photography also sent enquiries to the suppliers below too. You can simply send the same enquiry to them in one click.
Terry Li Photography
?

YPWP Top 10 2016 - 2019 London based fine art (digital & medium forma...
motiejus
?

My name is Motiejus and I'm destination wedding photographer wor...
Victoria Green Photography
?

Victoria Green is a specialist reportage wedding photographer offering...
Terry Li Photography
?

YPWP Top 10 2016 - 2019 London based fine art (digital & medium forma...
motiejus
?

My name is Motiejus and I'm destination wedding photographer wor...
Victoria Green Photography
?

Victoria Green is a specialist reportage wedding photographer offering...
Are you sure?
If you don't ask, you'll never know...
Continue to chat
Leave
Is this supplier not for you?
Explore other suppliers.
Damien Vickers Photography
Sign up to our free planning tools today to save suppliers