czerminski.com Wedding Photography
The Basics
Can we add a second shooter
Do you travel
Are prints/books included
Are digital copies included
---
Style of photography:
Reportage, Artistic, Journalistic
Standard rate includes:
Preparations to first dance
Where are you based?
Buckinghamshire
What forms of payment do you accept?
Cash, Credit Card, Bank Transfer, PayPal
Videos
About
Relaxed… Stylish… Creative… and Fun! I shoot in a very relaxed, documentary style. I blend in with the guests and make sure I capture lots of special candid moments. A lot of the time you won't even notice me there! I will give direction for group photos and couple portrait shots.
I shoot over 50 weddings each year. I have experience and knowledge to help you go through your special day stress free!

I would be honoured to photograph your wedding. I look forward to hearing from you.

For examples of my work please visit my website for more information.
Find Us
Reviews

16
Leave feedback

Lauren Howes
From the first contact with Marcin it was very easy to work with him. We decided to have an engagement photo session with him first. He was on time, professional and had very creative ideas. We knew then that he was a great choice for us. Everything from the secure payment method to the delivery of finished photos went seamlessly. We are very happy with all his photos and recommended him to friends.

Katie Crook
First of all I would like to say how good Marcin is in answering emails. This was my preferred method of contact since I'm very busy during the day and usually can not use my phone during the working hours. We managed to discuss and confirm all the details that way. On the wedding day he addressed our photography needs that we talked previously. It went so well that at time we didn't even realise that he was taking photos of us. Great service all round.

Lydia & Mike
Marcin is an extremely talented photographer. We chose him because of his candid style and beautiful night shots but he surpassed our expectations. He made us feel so comfortable and relaxed throughout the day, came very prepared, even with lighting for our low light venue and evening shots. His professional use of the website was particularly efficient and useful – it made the process so easy. We both really loved his style and would recommend him to anyone!

Victoria & Mike
The photos are absolutely stunning, you went above and beyond our expectations
Thank you so much for capturing our special day. The photos are absolutely stunning, you went above and beyond our expectations. I would highly recommend you to anyone looking for something a bit different for their wedding photos! Your photos using the Brenizer Method gives a special touch.

Nick and Simon
He was extremely well organised, got great shots with a variety of techniques, and above all he is a lovely guy
We are delighted that we chose Marcin as our wedding photographer. He was extremely well organised, got great shots with a variety of techniques, and above all he is a lovely guy. Excellent value for money. Would thoroughly recommend. 4th March 2017

Rachel & James
If you're looking for a wedding photographer that is attentive, professional, friendly then Marcin is who you want to take photos of your wedding. I can't emphasise enough how happy we are with the quality of service we received. His photos are amazing! The attention to detail to capture every special moment of our big day is incredible. He was there prior to the ceremony and stayed much later than agreed as we were running late! We are overwhelmed with everything this photographer done for us and would recommend him to everyone. Thank you very much Marcin!

Belinda and Phil
We are so happy with our wedding photographs! Marcin has done an amazing job and having him as our photographer was one of our best decisions. We can't rate him highly enough. On the day the weather tried to be against us, but Marcin was so quick to act, that he got our wonderful outdoor photos we had hoped for. Marcin is very professional and also very easy company. He works tirelessly on the day, but he really does get you to relax in front of the camera. We would recommend him 100%

Nazia
I was skeptical about hiring a professional photographer but my wife was keen and if it was important for her then it was important to me. Marcin was very discreet before, during and after the ceremony and that allows him to work his magic – and magic is what he performed. So many incredible pictures of the important people in our lives caught at ease sharing our special day. I have never witnessed photography capture my wife's beauty but he did in every picture, and every picture is a different side to her beauty. I had hoped for a few pictures to stand out but there are literally dozens from the day which are breathtaking. I am so glad to be proven wrong and bow to my wife's genius in finding the perfect photographer for our perfect day. Thank you Marcin – you have captured memories which will last forever.

Samantha & Grant
Marcin was the photographer at our wedding last Saturday and he was brilliant. He couldn't have been more helpful or patient on the day. He was constantly on hand to get the best pictures, and you can tell that he takes a lot of pride in his work. We were so pleased, and we can't wait to see how the pictures come out!

Suzanne
Marcin photographed our wedding back in August. We have just received our online photographs from the day... and they are stunning! Marcin was fantastic from our first point of contact, all the way through the wedding, right up to sending us the link for our photos. The pictures capture, perfectly, what our day was all about. Thank you for some amazing memories that we will cherish forever. Suzanne and Rob King.

Jade & Erion
As 'Father of the Bride' and a photographer myself, I can thoroughly commend Marcin to any couple looking for a photographer to capture their special day. Marcin is a consummate professional, very discreet and low key, unobtrusive and subtle, but he gets the shots you want and need to keep those memories of your special day. He is also a lovely fella, easy to talk with, and knows how to set up and work without getting in anyone's way. Would not hesitate to recommend Marcin.

Taha & Mani
I must say that Marcin is one of the best photographer I have ever met who was very professional, helpful and friendly from the first meeting. He was very patient and professionally paid attention to all details on the wedding day. I would definitely recommend him and like to work with him in our events in the future.

Josie and Fav
Marcin was the perfect wedding photographer. We asked him to do our wedding after seeing his online portfolio – and I'm so glad we did! We couldn't be happier with the service he provided, and the wonderful photos we now have to remember the day by. Marcin was really easy to deal with by email in the lead up to the wedding, taking care to find out everything he needed to know about what would be happening and the people involved. On the day, he was always on the spot to catch the most special moments, without ever getting in the way. I had been nervous at the thought of having someone we didn't know at our wedding, but Marcin was really friendly and easy-going, and a lot of the time I didn't even notice he was there - though when we got the photos back we could see straightaway that he had covered an incredible amount of ground, and really succeeded in capturing the spirit of the day. The photos are stunning, and Fav and I recommend Marcin wholeheartedly. Thank you so much!

Sophie & Steven
We spent a long time reviewing photographers portfolios and were never really 100% satisfied until we found Marcin. He was very professional all the way through the consultation phases and made us feel like our wedding was going to be well looked after and beautifully documented. Thank you for all your hard work and the beautiful pictures. We are very lucky to have had you as our photographer and recommend you to all our friends and family. They have all been amazed by how the pictures have turned out and some even regretting they had not known about you before their own weddings. Very friendly, professional yet personal service. Thank you sir!

Isobel and Phil
Marcin was brilliant. A perfect mix of ever present yet unobtrusive. He arrived on time and stayed with us to capture the entirety of our beautiful day. After packing up to go home he spotted one final photo as we went to say thank you. To Marcin's credit he got all of his equipment out and captured one final beautiful photo that turned out to be one of our favourites. Marcin obviously enjoys his craft, and treats wedding photography more as a passion than just a job.

Marta & Danny
It was a pleasure to have our pictures taken by Marcin. Very professional approach. We felt very relaxed and not stressed by camera. Week after our big day – pictures were ready to view. We are very impressed. Can't wait to show them to my family and friends . Great job Marcin!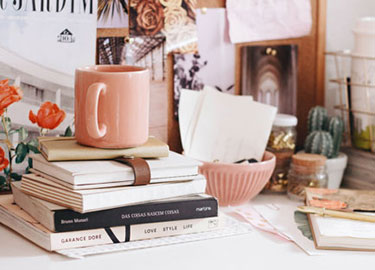 Your free account will also enable you to:

Easily manage and securely book your suppliers

Stay on top of wedding planning with our intuitive checklist

Keep an eye on spend with our budget tracker

Create and track your wedding guestlist

Plan your wedding on the go with our mobile app, downloadable via the App Store or Google Play
Thanks for your enquiry! You'll hear back shortly.
Couples interested in czerminski.com Wedding Photography also sent enquiries to the suppliers below too. You can simply send the same enquiry to them in one click.
Big Day Productions
16

Big Day Productions provides Affordable, Professional Wedding Photogra...
Terry Li Photography
16

YPWP Top 10 2016 - 2019 London based fine art (digital & medium forma...
motiejus
16

My name is Motiejus and I'm destination wedding photographer wor...
Big Day Productions
16

Big Day Productions provides Affordable, Professional Wedding Photogra...
Terry Li Photography
16

YPWP Top 10 2016 - 2019 London based fine art (digital & medium forma...
motiejus
16

My name is Motiejus and I'm destination wedding photographer wor...
Are you sure?
If you don't ask, you'll never know...
Continue to chat
Leave
Is this supplier not for you?
Explore other suppliers.
czerminski.com Wedding Photography
Sign up to our free planning tools today to save suppliers