Big Day Productions
The Basics
Can we add a second shooter
Do you travel
Do you do destination weddings
Are prints/books included
Are digital copies included
---
Style of photography:
Traditional, Reportage, Journalistic
Standard rate includes:
I'm flexible
Where are you based?
Nationwide
What forms of payment do you accept?
Cheque, Cash, Credit Card, Bank Transfer
Do you travel
Do you do destination weddings
Do you film in HD
Do you offer a highlights film
Can we have the raw footage
Can couples select their own soundtrack
Do you use independent microphones for the ceremony/speeches
---
Style of videography:
Documentary, Cinematic
What coverage of the wedding do you offer?
Flexible
How many people will be filming on the day?
1+
Where are you based?
Nationwide
How will couples receive their film?
USB, Online
What length are your films?
Varied
Additional info:
n/a
What forms of payment do you accept?
Cheque, Cash, Credit Card, Bank Transfer
This supplier currently has 2 offers available
See offers
Videos
About
Big Day Productions provides Affordable, Professional Wedding Photography & Videography Services throughout the UK. Stunning Photographs & Video of your Wedding Day, without the high price tag.
Our Team of Professional Wedding Photographers & Videographers are available for you anywhere in the UK, so wherever you are, please feel free to reach out to us so that we can discuss your plans.
Exclusive offers
PHOTO & FILM | £1685
WEDDING FILM PACKAGE 1 - 8-10 HOURS WEDDING PHOTOGRAPHY - 8 HOURS WEDDING FILM & PHOTOS ON USB 100 6inch X 4inch PRINTS 2 15inch X 10inch PRINTS 3 X USB'S INCLUDING FILM & PHOTOS (GREAT FOR PARENTS) ALL TRAVEL VAT INCLUSIVE
Ends Thursday 31st December 2020
Enquire
PHOTO & FILM | £995
WEDDING FILM PACKAGE 1 - 4 HOURS WEDDING PHOTOGRAPHY - 4 HOURS WEDDING FILM & PHOTOS ON USB 100 6inch X 4inch PRINTS 2 15inch X 10inch PRINTS 3 X USB'S INCLUDING FILM & PHOTOS (GREAT FOR PARENTS) ALL TRAVEL VAT INCLUSIVE
Ends Thursday 31st December 2020
Enquire
Find Us
Reviews

59
Leave feedback

Sandy & Huw
We love our wedding photos, they are absolutely amazing. I was nervous about this as we didn't meet the photographer in advance but her style was perfectly suited to us. We spoke in advance discussed what we wanted and our situation. The day went perfectly, the photographer caught so many lovely natural shots full of emotion. If anyone is considering not having photos due to budget, don't! Even if it's just captured for part of the day you won't regret it.

Megan & Sion
This company from start to finish were just perfect! Josh in the head office was so professional and actually made me feel relaxed about everything from day one. Always checking in Via email just to let me know what the next steps were and to make sure everything was running smoothly. He actually made us feel more calm about everything wedding wise it was lovely to know that we didn't have to worry about our photographer because it was all sorted straight away.

Daniella was our photographer for the big day and she was the sweetest! She introduced herself and was so happy to do whatever we wanted. She wasn't invasive at all and she knew exactly what to take pictures of and where to take them. She made me and my partner feel so relaxed and it was so easy to act natural around her. I do not have a single bad word to say about Daniella or the company.
You will not regret booking with these guys!


Rebecca & Kieran
Absolutely amazing prices for the quality received, the photographer was fantastic and the turnaround for receiving the photos was extremely quick considering it was over the Christmas period. Would 100% recommend


Stephney & Phil
We had a very professional photographer doing our wedding. Unobtrusive and delivered exactly what we asked for. I can definitely recommend them.


Mr & Mrs Caswell
Myself and my wife, can not express how amazing our photographer was. From beginning to end, the photographer, and the company as a whole, was perfect. I have to admit, i was a little scared of getting someone who would be very tight on timings (because anything can happen in a wedding) but no, Our photographer (i'm so sorry i can't remember his name) was amazing. He got the job done and didn't worry about the time, and now we have received our album, it just proves how much he knew what he was doing. I'd recommend to anyone, whether you are splashing out or on a budget (like us) these are perfect.

Gerard & Lauren
We had Paul from Big Day Productions photographing our wedding and I could not of asked for better he was constantly taking photos the whole time formal shots and natural ones they were Absolutley amazing! Everyone who has seen them has loved them and commented on them. The company is so easy to keep in contact with and reply so quickly and kept me updated every step of the way couldn't of felt more confident booking with them! I would reccomend them to everyone and anyone who wants top notch photography for amazing quality prices! Over the moon with everything loved our USB and the video of our wedding photos was amazing geniunly bought tears to my eyes again watching them over!

Thank you again for everything couldn't recommend anyone more, couldn't of asked better well worth the money and more definitely a 5 star plus service thank you again Paul and Josh for constantly keeping me up to date and sane during the run up to wedding.

Chris & Heather
We hired big day productions for are wedding photographer we had a photographer called Alan I would highly recommend he was brillant and helped us get some of the best shots and so friendly and made are day even more special we did all sorts of photos funny ones and we made are own and he was so professional so if anyone need a photographer these are the ones brilliant many thanks


Mr & Mrs Fullalove
Highly recommend.. These were great and we were able to add extra on the day too.. Very helpful from start to end our photos are amazing couldn't of asked for better thank you xx


Katy & Tony
Our photographer Terence who took our wedding pictures on 18th April was absolutely fantastic the photos have come out fantastic and couldn't ask for better pictures or a photographer who made is feel so relaxed and so many of the photos are so natural.
Thank you so much to Josh for all the organising and great communication with us before and after the wedding. Would so recommend the company 100%.


Lisa & Nick
Extremely good service by Josh and our photographer Peter. Wonderful photos, great price - would recommend them to everyone to use.

Adrian & Sarah
What can we say we are so happy with the photos of our special day, John did an absolutely incredible job!!! Could not recommend enough from start to finish :) thanks guys!


Samuel & Sandra
Amazing service! Would definitely recommend. We were kept updated throughout the process and also received a very lovely message on or around our special day! It's so nice to see a company so dedicated. Thank you, Josh!


Katie & Andrew
We had our wedding photos taken by Big day productions and they were absolutely fantastic! The photographer Martin Venherm was just amazing, such a lovely man & took the best photos of our special day. We are delighted with our wedding photos. Big day productions offer affordable prices and are way cheaper than most photographers. The communication from Josh at Big day productions was also brilliant. I highly recommend everyone to use them. Thank you


Samantha & Tom
Big day productions took the photos on our wedding day, our photographer was laura and she was great, she made the day and taking the photos fun including all the photos we want plus so many more. Josh always kept us informed about our photos. I'd recommend this company for all photography needs.


Ben & Claire
We are SO pleased we chose Big Day Productions for our wedding photographers, can not fault them in any way. All communication before, during and after our special day has been extremely efficient and helpful. Josh could not have done more to make us feel at ease about every part of the organising, and he has been brilliant since, always replying to any of our emails very quickly. Our photographer Peter was amazing, before the wedding we were able to email him about any requests or questions we had, and on the day he was more than willing to travel with us to a different venue for some special newlywed photos. He was friendly, but not at all intrusive, and it was easy to forget he was there. He even helped the bride wipe a muddy footprint off her dress by running to his car for some much needed baby wipes!!! Our photos from our day are beautiful, and we cannot thank Peter, Josh and all at Big Day Productions enough! We will definitely be recommending this company to friends and family!! Thank you! :)


Amy & Richard
Great service and amazing photos from our wedding day! Chose the 3 hour wedding day package and our photographer who was picked for our special day was perfect! The photos were all edited and sent to an online gallery and then sent by USB so we had HD copies of them all. Would highly recommend to anyone wanting great deals whilst not cutting on quality! Thanks again big day productions!

Carl & Nilam
Big Day Productions provided us with a great photographer for our wedding day. The photos taken were very professional and captured our day perfectly. The photographer communicated with us perfectly on the day and arranged the time to meet us perfectly. Since then we have had some lovely photos produced by big day productions to hang in our home and display our memories of the day.

Pricing was very good and competitive. We felt big day productions did an outstanding job and was great value for money.

Brad & Seema
We decided to hire a wedding photographer only a week before our wedding and got in touch with Big Day Productions who we found through an internet search. Right from the beginning they were professional and willing to fit us in, despite our wedding being only 7 days away. The booking process was easy to complete after which our photographer called us a couple of days before the wedding to talk through our requirements. On the day of the wedding the photographer was great – punctual, creative and yet restrained enough not to come in the way of our ceremony and reception. Following our big day our contact with Big Day Productions has been smooth, they have always responded promptly to my many questions and accommodated some extra requests we asked for. We went with the £299 package and were so pleased with the results. We were impressed with the USB delivery of our images which was is in a professional USB holder, and are now excited to receive our prints. We would highly recommend this company for affordable photography which doesn't compromise on service and results. Thank you Big Day Productions for capturing our day perfectly!


Farzad & Frezia
We have had a wonderful experience with Big Day Productions photographing our wedding day - the photographer was kept in touch with us in the days running up to the wedding to make sure she was aware of any requirements we had on the day and if anything had changed. She was very prompt on the day of the wedding and was great with directions for photos etc to make sure we got all the shots we wanted. The photos were received in good time after the wedding - we had preview shots from the photographer within a week! The process of selecting and ordering prints is simple and easy! All in all, a great company who I would definitely be recommending to friends and family!


Mr & Mrs Hainsworth
The whole process was really easy, from booking and paying for the photography package to viewing our wedding photos in the gallery, it was all straightforward and simple. The wedding photos were absolutely beautiful, just what we wanted. It was lovely receiving the link to the gallery and being able to relive our special day when looking through the photos. Everyone has commented on what lovely photos they are, really relaxed and unposed, perfectly capturing a brilliant day. Thank you Big Day Productions, for both a really simple, clear booking system, that offered exactly what we wanted and for our wonderful wedding photos. We couldn't have asked for anything better :)


Kelly & Stuart
Fantastic service from beginning to end. Very friendly and helpful on the phone and through email. On the day our photogarpher, John-Paul McGovern was exceptional. He was extremely professional and made me and my wife feel extremely comfortable and at ease throughout the day. We would both highly recomend Big day productions to anyone looking for a great service.


Derek & Roseleen
We had such a fantastic experience with Big Day Productions
Josh kept in touch throughout the who process from booking the photographer to selecting the music for the video reel
The photographer allocated to us, Martin was a total gentleman, funny and creative.
The service was beyond what I dreamed of considering the cost was a fraction of what other companies quoted.
Thank you x


Jess & Lou
We used Big Day Productions for our wedding in October. Their photographer, Vasko, was very friendly and was happy to talk over which photos we wanted taken and was happy to offer his own opinion about what photos might work. We're very pleased with the result and are glad that we used Big Day Productions for our special day!


Kirsty & Euan
Can't recommend Big Day Productions enough. The level or service is next to none and all for a very good price. We love our wedding photos and they are just as good if not better than if we had of paid an extra £1000! Josh is brilliant, he always kept in contact with us and nothing was ever too much trouble for him. I would rate this better than 5 stars if I could for all round quality and service!


Daniel & Stephanie
All of us including the mother in law were delighted with the results of their special day. Nothing was too much trouble and felt very relaxed as all the photo;s were taken. Very professional and would recommend to any one including close friends and family members. Well done Big Day productions.


Kim & Matt
We chose Big day productions to use as our wedding photographers because of the quality of the images and the packages they do to suit every budget. Once booked your photographer contacts you so you may see their work and discuss what you want/style etc. Our photographer was amazing. Big day productions were amazing at keeping us upto date with everything and we got our prints, usb and show reel in a prompt manner. We received around 400+ gorgeous professional photos. We can't recommend them highly enough. We had a strict budget for our wedding so looking at the costs of some photographers was very disheartening, some didn't even include a usb of your images within that cost. Big day productions helped us achieve what we wanted for an amazing price. They make it so that you can have the wedding and photos of your dreams without the hefty price tag and we can't thank them enough for that!


Adam & Niki
Big day productions were professional and friendly in all communications. We were so pleased with the photos and had so many compliments on them. The price was amazing . Our photographer Alan was very friendly and made us feel at ease straight away. We could not believe the quality of pictures for the price. We were over the moon with the end products and would totally reccommend these guys.


Jan & Steve
This company was amazing for our wedding recently very polite and communication was 5star would definitely recommend and all at a quality cheap price


Arvy & Katie
We are so grateful to Big Day Productions for their faultless service at our wedding. Our photographer (Simon) was so friendly and professional, working hard to capture the best moments of our special day and use his creativity to provide stunning photographs that show our joy and excitement. Regular communication with the company and our photographer made us feel at ease and the details were so clear and easy to follow. The final photographs are beautiful and the show reel with our choice of music really was a wonderful touch. A fantastic experience throughout, thank you very much to the team!

Ellen & Jonny
We used big day productions for our wedding on the 30th November 2018. Josh was a great help from the start answering all of our questions promptly! They arevery accommodating allowing you to add time on to your package! Our photographer Lesley was amazing and made us feel totally at ease on our day, we have just received our online ablum and WOW the photos are amazing! We highly recommend using big day productions!


Katie & Nigel
Fabulous company from start to finish .Excellent communication and service and Friendly photographer who produced stunning photos and wonderful show reel.Reasonable package prices.Josh always answered emails with any question we had .Would highly reccomend Bog day productions


Ben & Diana
Josh and the big day production team are brilliant. Nothing was too much trouble and they were always quick to respond to questions. They kept in constant contact with us throughout and I can't rate them highly enough


Indy & Chris
I can't fault anything easy to do business with photographer was highly professional and friendly we chatted in advance for him to get a feel for what we wanted for us it was informal but to capture the vibe and feel of our day and...our photos were exactly that..every tear every laugh and all the fun we love our pictures so much thank you


ryan & Steph
Really highly recommend Big Day Productions. Such a great price and excellent service - Josh was great throughout. Great communication and it was simple and easy to sort everything out.

The photographer, Dan, was also great - he called us a couple of times before the wedding to go through what type of photos we wanted, and we're so happy with our photos!

Price, customer service and quality were all excellent!


Rachel & Brad
Brilliant overall service and price for the service we received. We contacted Big Day Productions as we were looking for a photographer for our wedding in October 2018. We had regular email contact with Josh at BDP from the beginning of our search, and he helped us to find the perfect photographer, and package, for our requirements. Reasonably priced and photographs of excellent quality. Would recommend without question. Thank you Big Day Productions for helping us keep the memories of our special day with us forever.


Rachel & Brad
Brilliant overall service and price for the service we received. We contacted Big Day Productions as we were looking for a photographer for our wedding in October 2018. We had regular email contact with Josh at BDP from the beginning of our search, and he helped us to find the perfect photographer, and package, for our requirements. Reasonably priced and photographs of excellent quality. Would recommend without question. Thank you Big Day Productions for helping us keep the memories of our special day with us forever.


Juliette & Gordon
Wonderful!!, everything went smoothly, photographer arrived on time, took loads of fantastic photos, really pleasant and friendly photographer. We originally only booked 4 hours then we asked to increase to 6, this was no problem. The photographs are lovely and price good. Everything we could have wanted, great company, with special thanks to our photographer Mark Armitage


Leon & Tara
Would highly recommend Big Day Productions. Josh was fantastic from start to finish and answered questions promptly. The photographers on the day (Carl and his assistant) were great and took really good photos which we have now received as a perfect memory of our wedding day!
Highly professional company at a really decent price!

Dean & Michelle
A lot of wedding photography costs the earth but this company was very reasonable, sometimes you can be wary of companies who dont charge loads and to be honest i was the same but im so glad i went ahead, they are amazing with what they do their attention to detail is top notch, i knew everything that was happening from day 1 and they keep in constant contact with you. Our photographer was brilliant a really nice guy and our photographs were outstanding. We even got a lovely email day before the wedding to wish us luck and to enjoy our honeymoon. I would definitely recommend to friends and family. Keep up the good work guys


Lindsay & Kingsley
Big day productions were fantastic, excellent prices, quality pictures and the show reel puts the day together beautifully! Josh kept in contact with us all throughout and answered all our questions.

Photographer Paul was fantastic took so many fabulous pictures, in fact the pics were so good the hotel we got married at want to use our pics in their new wedding brochure :)

Can't recommend them highly enough.

Thanks again guys


Louis & Zoe
I was so pleased with Big Day Productions, excellent value for money, wedding photography can be expensive but they are so reasonably priced, great if you are on a budget. The communication with them was excellent and the prices are crystal clear. My photographer was amazing and so patient, he got so many lovely shots and really engaged with everyone and got to know who was who. Can't recommend enough!


Kerry & Angela
Thank you so much Big day productions, fantastic value for money and excellent customer service. You made our day really special the photographer jo is a lovely lady, the photographs are amazing and the usb is fantastic. I can't praise big day productions enough, Josh the customer service guy was brilliant thank you all so much. I would certainly recommend this company to all.


Andrea & Jon
Fantastic value without affecting quality or service - booking was easy, clear pricing and offer on website - got an amazing deal when I hear how much money friends have spent on photographers! Our photographer Carl was a star, he really put us at ease and had a giggle with us which made the day even more special. Overjoyed with the pics, just got to decide on which ones to print now. Many thanks to Josh also who has kept in touch and been great at answering all my questions. Would recommend to anyone .


Mark & Michelle
We received a great service from Big Day Productions. All communication was excellent, any questions were answered promptly and great value photo packages to choose from. Our photographer Lesley was really good, she listened to what we wanted, making our wedding day stress free. Our photos were amazing, really pleased. We would definitely recommend them to other couples.


Colin & Jackie
fantasic service great photo's easy company to work with and josh is really helpful would use again and highly recommend them

Claire & Sam
5 stars doesn't seem enough for this amazing company! We cannot fault the service from start to finish. Josh replied to all our questions promptly and we were able to adapt our package to suit our requirements. Our photographer John-Paul was absolutely incredible on the day, capturing all the photos we'd requested but going to so much effort to also capture the little moments. We couldn't be happier with our wedding photos and show reel. I will be recommending Big Day Productions to everybody - thank you! :)


Jason & Kerry
We are so pleased that we chose Big Day for our wedding photos. Right from the initial enquiry through to ordering our prints, the customer service has been amazing. Timely, professional in a warm & friendly manner.
Josh was always very attentive to our e-mail enquiries. Our photographer was great fun to work with on our day - we wanted relaxed, fun photos & thats what we got. All of our guests commented on how Lesley just blended in & made everyone feel at ease in front of the camera.
Great price, great photos. The show reel is out of this world (I have a tear in my eye everytime I watch it!).
We cannot praise the Big Day team enough! The whole experience definitely made our day easy & the photos are truely amazing.


Amy & Hari
The service was good from the agency, Eleni was a brilliant photographer and the video show reel we have is perfect.

Very good value and we're happy with our wedding photographs.


Ian & Kim
High recommend this company! Not going to lie, at first I had my doubts because of the prices were so low compared to everyone else I had a quote from and thought it sounded to good to be true. However the service was amazing, the photographer met us before the day to discuss how we wanted the images, on the day he was authoritative (my family are quite loud) and tried his hardest to get great pictures, which he really did. I love the end result, the service has been fantastic from the start.


Jo & Chris
A great big thank you to Josh at big day productions, also to Mark that took our amazing photographs. We love them, would highly recommend big day productions to anyone looking for reasonable prices.
We love the show reel that was made with our pictures, cant wait to show people


Tracey & Danny
We hired this company to take photos at my sister's wedding in April, I have to say they were brilliant! Great correspondence throughout and photos were up on the website for us to view very promptly, the photos were great and everyone was very pleased with them. I ordered some copies, they came within a few days and are good quality.
All in all a fab service, very smooth from start to finish with a great price too, so I would definitely recommend.


Craig & Thomas
I couldn't be happier with the service and my photo's, I was nervous using a company but at these prices I took a chance and it was a brilliant decision. I would definitely say Paul was an absolute pleasure at the wedding and he was so friendly and helpful on the day, pictures were brilliant too. Service from the team was brilliant too, very quick responses and extremely helpful, I would also highly recommend the show reel too, we love it.


Lynne & Edward
We would like to say thank you for capturing the spirit of our special day so perfectly. Vasko did an amazing job and our photos are wonderful. We are so pleased with our show reel as it brings back all the fabulous memories of the happiest day of our lives. Josh answered every query and nothing seemed too much trouble. Thank you so much Vasko and Big Day Productions.


Aaron & Louise
I can't praise Big Day Productions enough! They kept in contact and made it a really relaxed process. My photographer was brilliant and I was over the moon when I received my photographs and video show-reel, absolutely fantastic. This is an amazing company and I wouldn't hesitate to recommend them.


Andrew & Nicky
Wonderful wedding photography!! Eleni out photographer was amazing from start to finish. Even managing to get the tricky shots we wanted. She was such fun to work with too, really helped make wedding memories to last a lifetime! I would highly recommend this company if you want straight forward, good quality wedding pictures. Thank you!


Alistair & Lindsay
So my wife and i hired Big Day Productions for our wedding and they were ace! Lesley Simpson, our photographer for the day, put my wife at ease straight away. She was professional, polite and friendly and although we have yet to see the finished results i am confident she captured the essence and spirit of the day. A great experience all round and i would highly recommend not just the company but also Lesley!


Cara & Rebecca
We had a fantastic experience using this company! We were having a very low key wedding, and didn't want to pay a fortune for a photographer as we weren't doing the usual group/family shots, getting ready in the morning etc. and we just wanted laid back natural shots throughout the day. The package options were very flexible, and we could book a photographer for the amount of time that we wanted. The customer service is fabulous, all communication was responded to extremely quickly! Our photographer got in touch and went through everything with us, she was fantastic before, during and after our wedding and we are so happy with the quality of the pictures that we received.

I have been recommending Big Day to everyone, amazing value and a great service.


Sandra & Stephen
Highly recommended. I toyed with whether to use an online company for such an important event as our wedding day but took the chance as the prices were so good compared to the high charges from others. I shouldn't have worried at all, Big Day Productions were amazing from the very first communications with Josh right through to receiving our pictures. Our photographer John was absolutely fantastic even guests commented on how good he was. We loved the video reel. Big Day Productions thank you for helping to make our day so special.


Aaron & Eren
Big day productions were amaxing from the start, they answered my emails quickly and were very helpful. On the day our photographer was great, he even lent me his jacket whilst we was waiting for him to set up for the picture. The day was amaxing overall. When we recived our photos i was so nervous about looking at them as i wasnt sure what to expect, but they were amazing and the photographer did what we asked for from the natural pictures to the fix ones. I would have like a fee more family group ones but the day goes so fast that you just dont always have the time. I would definitely recommend big day productions, they are so reliable and helpful so thankyou very much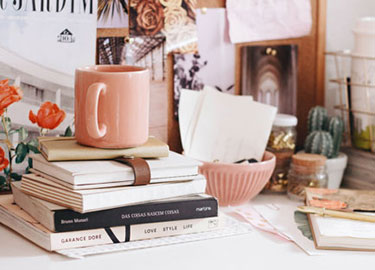 Your free account will also enable you to:

Easily manage and securely book your suppliers

Stay on top of wedding planning with our intuitive checklist

Keep an eye on spend with our budget tracker

Create and track your wedding guestlist

Plan your wedding on the go with our mobile app, downloadable via the App Store or Google Play
Thanks for your enquiry! You'll hear back shortly.
Couples interested in Big Day Productions also sent enquiries to the suppliers below too. You can simply send the same enquiry to them in one click.
Terry Li Photography
59

YPWP Top 10 2016 - 2019 London based fine art (digital & medium forma...
motiejus
59

My name is Motiejus and I'm destination wedding photographer wor...
Victoria Green Photography
59

Victoria Green is a specialist reportage wedding photographer offering...
Terry Li Photography
59

YPWP Top 10 2016 - 2019 London based fine art (digital & medium forma...
motiejus
59

My name is Motiejus and I'm destination wedding photographer wor...
Victoria Green Photography
59

Victoria Green is a specialist reportage wedding photographer offering...
Are you sure?
If you don't ask, you'll never know...
Continue to chat
Leave
Is this supplier not for you?
Explore other suppliers.
Sign up to our free planning tools today to save suppliers