The Winklepickers
The Basics
Can we request specific pieces/songs
Can you perform outside
Do you travel
Do you have Public Liability Insurance
Is your equipment PAT tested (if applicable)
---
What type of entertainment do you provide?
Group, Band, Swing band, Jazz band, Party Band
How long is each set?
Typically 2 x 1hr or 3 x 40min
Other services offered:
PA System Hire, Lighting
Where are you based?
Surrey
What forms of payment do you accept?
Cheque, Cash, Bank Transfer
Videos
About
Surrey wedding band The Winklepickers. Providing live music entertainment that will really get your event going.
By offering options of booking a solo guitarist with vocals for a more relaxed atmosphere through to a lively quintet that will add a spark to your special day, The Winklepickers give you the unique ability to tailor your musical entertainment for your specific needs.

The Winklepickers are available in the following formats:
[These prices are for 2 hours of live music divided to suit your requirements, background music through the sound system during breaks and the learning of a first dance song just for you]

Solo (guitar and vocals) for £300
Duo (guitar and vocals with double bass) for £500
Trio (guitar and vocals, bass and drums) for £800
Quartet (guitar and vocals, bass, drums with keyboard or saxophone) for £1000
Quintet (guitar and vocals, bass, drums, saxophone and keyboard) for £1200
Find Us
Reviews

19
Leave feedback

Clare
Winklepickers were a fantastic choice, we had just the two of them and it really made the night. They made such a lovely atmosphere and even with the two of them we had some persistent boogiers. People who are talented musicians themselves said they were excellent. They played all the favourites, and even learned a song just for us. Thank you Winklepickers!

Joanne
We booked The Winklepickers as our wedding band after seeing some of their videos on YouTube and they did not disappoint. From the moment we emailed Ben right through to meeting him at our wedding celebration, he was fantastic. We were able to pick our favourite songs from a large set list & have our own wedding song that the band played for us. On the night, the band were brilliant and our guests commented on how good they were. They had people up dancing and singing along and it made our night. I would highly recommend them for any function, they were fun and entertaining and played exactly what we wanted on the night.

Jon and Rachel
Hi Ben. I hope you enjoyed the evening. I know that we and our guests certainly did - you guys were fantastic, and just what we were looking for in a wedding band! All the best to you. Thanks again, Jon and Rachel

Lisa and Alex
Thank you so much for your great performance at our wedding! All of our guests have commented on how great you were and we certainly agree. We really enjoyed our evening and dancing away to your music. So pleased we found you and that you were available :) We also really appreciated all your help leading up to the wedding, so thank you again. We hope you had a good journey back, and wish you and your band all the best.

Melissa and Shaun
Hi Ben Thank you so much. We were absolutely delighted with the music - everyone commented how fabulous the band was. In fact, several people asked me specifically to thank you as you gauged the mood exactly right and provided the perfect backdrop to a chilled-out afternoon. I will definitely recommend you to other people.

Simon
Ben, Thanks for the great music. I have had lots of people come up to me today saying how good you were. Hope you managed to have at least a beer at the end. I will certainly be recommending you for future parties/balls.

Gary and Laura
Sincere thanks from the two of us. I wish I could have heard more of you, but I obviously had to mingle. My father was very complimentary and has commented how good you all were. Hope you got home safely and many many thanks.

Aimee and Scott
Hi Ben thanks for your lovely message and for playing for us on Saturday. You guys are excellent and were more then we had hoped for. Hope you guys get really far with your music in the future and I will look out for you on the TV as I know you'll go far! Thanks again we had a brilliant night. Aimee and Scott :)

Jim H
We had a great night and the music was brilliant, it was a real pleasure for me to join you guys up there, I really enjoyed it. I will definitely recommend you to any one who is looking to book a band as you made the whole process extremely easy and care free for me and Sally. Thank you and the rest of the band for an amazing job!!

Jim H
We had a great night and the music was brilliant, it was a real pleasure for me to join you guys up there, I really enjoyed it. I will definitely recommend you to any one who is looking to book a band as you made the whole process extremely easy and care free for me and Sally. Thank you and the rest of the band for an amazing job!!

James M
I would just like to say a big thank you for the performance, it was fantastic, everyone was saying how wonderful the music was and how much they enjoyed you guys playing.

Matt and Kim
We hired The Winklepickers for our wedding reception in May. We had already married abroad but wanted to have a larger gathering back in the UK where we could invite everyone. On the day we had about 150 people, from new-born's to a couple of ladies who were 90+. So the entertainment was quite important to get right. We didn't know what we were looking for at first, we knew we wanted live music, but we had to cater for all tastes and ages. The Winklepickers were the first band that both my (new) wife and I agreed on instantly. Thankfully they were available, even though they are Surrey based they were willing to travel deep into Kent. They have a generous play list to choose from, and even have a 'handbook' on their website with a few hints and tips about booking live music (not just restricted to weddings etc...). Importantly, they were willing to learn a couple of other tracks for us - one was our first dance and another was a Robbie Williams track which is one of my wife's favourites. From the start of the booking process Ben was very informative, clear and helpful at every stage. He was easily contacted and able to offer advice where needed. On the day of the reception the band turned up early and started to set-up without any fuss. We had a family friend DJ-ing in the same area in the evening and by the time I'd come over to greet them they'd already sorted everything out themselves. Our reception was in a marquee outside and the weather alternated between strong sunshine and torrential rain. Even though the band had a set-list, they seemed to be able to play appropriate songs for the moment. Playing 'Ain't no sunshine when she's gone' in the middle of torrential rain made everyone laugh and kept peoples spirits up. The band were also happy to ad-lib a bit for the bridal entrance which was very much appreciated. They were great musicians, willing to interact with the guests and very friendly indeed. We would recommend them without question, not just for a wedding but for any party or gathering that needed live music. They were loud enough to be heard, but not so loud that you had to shout over them. The music was perfect to sit and listen to, but energetic enough for many people to get up and dance or it and tap their feet to. Thanks for helping to make or reception so memorable.

R Shepherd
Hi Ben Thanks so much for yesterday you were absolutely brilliant! So many of our guests told us how fantastic they thought you guys were. You added a real touch of class and we thoroughly enjoyed listening to you play, we will be recommending you happily! Thanks again and all the best, Mr & Mrs Shephard

John & Rebecca
We hired the Winklepickers for our wedding in June 2014. We could not of been happier with the band. Not only did they put on an amazing show, they were extremely helpful, responsive and adaptable throughout the entire process. The initial information package was very clear regarding logistical requirements and gave us all the information the wedding venue required. In the months leading up to the wedding, the Winklepickers were very helpful anytime we had a question. On our wedding day, we pre-planned a general band play schedule, but with over-running dinner and speeches, that largely was discarded. The Winklepickers were very adaptable to our changing schedule. (They were so adaptable, they even brought the bass outside to the beach to help one of our friends who wanted to do a ukulele song at sunset!) The Winklepickers' music was fantastic with a great range that all of our guests enjoyed. They also did a great job learning our first dance song. On whatever scale, the Winklepickers get top marks!

Sarah and Jon
Thank you so much for being so fabulous! You really were awesome and we've had so many good comments from everybody saying how great you were. I've told you before about how I knew you'd be great. Well...you blew my expectations out of the water! I did not in my wildest dreams think that you would have such an effect on everyone. Some people who I just did not expect to see dancing were up there all night! It just could not have been better! I only wish we could have that night back! I don't know how to say thank you! You were just the best wedding band ever!!

Katherine Brescianini
We really want to thank the Winklepickers for being such a great band for our wedding on 3rd August. They are truly excellent musicians and performers. The lead singer can really sing and each member of the band has real talent. They quickly got people up and dancing and they made the party for us. They also managed to appeal to all of the different generations and they mainly played well known, feel good songs which everyone liked (they also weren't too cheesy, however!). The first dance song we requested (Faith no more, This Guy's in Love with You) was a fantastic cover. The Winklepickers were great to deal with, from the first e-mail, always responding quickly to queries. They turned up on the day exactly when they said they would to set up and they were helpful, friendly, organised and flexible throughout the evening. Thanks again guys!

Greg Ferrari
Our wedding took place at the Merchant Taylors' Hall, central London, in December 2012. We knew that we wanted a band for the evening reception, and some music for our wedding ceremony, but didn't really know where to look for inspiration. The Winklepickers looked like our kind of band, and their website was really helpful and informative, so we made our booking a couple of months in advance after contacting Ben by email. There is so much planning involved in arranging a wedding. As the groom, I wanted to know that the band would be there in good time, and be organised and professional on the day. We were in very safe hands withThe WInklepickers - they were absolutely brilliant and very considerate to our requests. Their rendition of the song for our first dance was perfect, and all of our guests commented on how much they enjoyed the band's sets. I'd have no hesitation in recommending the band to anyone for their own events. They were superb musicians, excellent value and great people too. We really did have a perfect day, and we are very grateful to The Winklepickers for helping to make it so special. I'd be more than happy for people to contact me directly at
[email protected]
if they need further information.

Lewis van Hegen
The Winklepickers performed at my 21st Birthday party and were absolutely amazing. This is the 2nd time we had heard them as they previously performed at our local pub on Mothers Day and went down a storm. The band are so professional and ensure the volume of music is just right for the occasion. Most bands allow you to select just one song choice in addition to their normal play list but the Winklepickers were so flexible and I was able to select six songs of my own which they learnt before the occasion and performed amazingly. Their play list is so varied and caters for every occasion. Everybody loved them at the party and I have no doubt it wont be long before we see them again. I cant recommend them enough for any type of occasion.

Claire Giltrow
The Winklepickers are a fantastic band and we are so pleased that we chose them for our wedding. Their communication from the start was brilliant, they were really helpful and went out their way to accommodate exactly what we wanted for our big day. Their set list is great with something for every age, which is perfect for a wedding when you have little kids dancing alongside great uncles. Their playing was flawless and we received lots of compliments from guests about our band choice. All in all, a very professional, friendly group, who I would definitely recommend to anyone looking for a wedding band.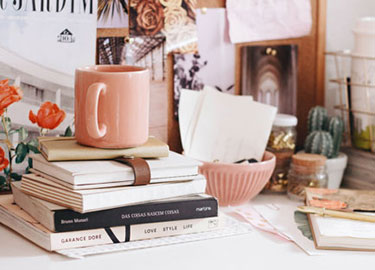 Your free account will also enable you to:

Easily manage and securely book your suppliers

Stay on top of wedding planning with our intuitive checklist

Keep an eye on spend with our budget tracker

Create and track your wedding guestlist

Plan your wedding on the go with our mobile app, downloadable via the App Store or Google Play
Thanks for your enquiry! You'll hear back shortly.
Couples interested in The Winklepickers also sent enquiries to the suppliers below too. You can simply send the same enquiry to them in one click.
My Way Music
?

My Way Music creates unique live performances of your favourite songs...
Heather Wrighton Harpist
?

Heather is a highly experienced professional wedding harpist who is in...
earcandy
?

Exclusive Live Bands, String Quartets, DJs and Harpists by earcandy -...
My Way Music
?

My Way Music creates unique live performances of your favourite songs...
Heather Wrighton Harpist
?

Heather is a highly experienced professional wedding harpist who is in...
earcandy
?

Exclusive Live Bands, String Quartets, DJs and Harpists by earcandy -...
Are you sure?
If you don't ask, you'll never know...
Continue to chat
Leave
Is this supplier not for you?
Explore other suppliers.
Sign up to our free planning tools today to save suppliers