Rhianwen Pugh
The Basics
Can we request specific pieces/songs
Can you perform outside
Do you travel
Do you have Public Liability Insurance
Is your equipment PAT tested (if applicable)
---
What type of entertainment do you provide?
Soloist, Harpist
How long is each set?
From 1 hour to 4, can be adapted.
Other services offered:
Other
Where are you based?
Cheshire
What forms of payment do you accept?
Cash, Bank Transfer, PayPal
About
Rhianwen is a professional, reliable and friendly harpist available for all type of weddings, whether it be inside, outside or abroad.
Rhianwen is a former first class honours scholar from the Royal College of Music, London. Since graduating, Rhianwen has travelled the world, playing in the most prestigious venues world wide. Rhianwen has also played in many prestigious venues and events all over the UK, including the Royal Albert Hall, Buckingham Palace, Wales Millennium Center etc.
Rhianwen has played for many Royal family members, including Her Majesty the Queen on several occasions including her birthday in 2015. As a soloist, Rhianwen has performed at such venues as The Sage- Gateshead,Salvi Harp Showrooms- London and The National Gallery. In 2009 Rhianwen played for a TV documentary accompanying world wide opera star Bryn Terfel. Recently, Rhianwen has played as Cunard Principle harpis ton the Queen Elizabeth for Cunard.
Find Us
Reviews

14
Leave feedback

Sarah and Jon Sims
Rhianwen made our day very special with her talented and polished performance. Her repertoire was excellent and the guests did not want her to stop! She helped make a prefect day even more perfect than it already was. She was FAB!

David Gaunt
Rhianwen played at our wedding this year. It was a great addition to the day having her play for the ceremony and during reception drinks. We found Rhianwen very easy to deal with and was very open to new song choices. Highly recomended.

Heather
Thank You for playing at our wedding breakfast! You were fantastic and everyone thought the harp was such a nice touch to the day!

Deborah
Dear Rhianwen, just wanted to say thank you so much for playing at our wedding on Saturday. You were amazing and lots of people commented on how wonderful the music was. Thank you for making our day so special, Deborah

Mr & Mrs Boardman
We would like to thank you so much for your amazing talent at our wedding. It sounded fabulous. Everyone enjoyed it and said how amazing you were. I am gutted I missed the first 30 mins you played to the guests. The wedding March sounds fab. But everything else was just a bit of a blur. I couldn't control my tears when u played elbow- one day like this as we walked up the isle. I actually dragged Anthony up the isle as it made me so emotional. We are both very grateful you were apart of our day. Many thanks again.

Lois & Dolan
Thank you so much for the amazing music at our wedding breakfast at Ruthin Castle, All our guest couldn't stop talking about how good you were outstanding. You went above and beyond for us thank you again.

Holly
Rhianwen was fantastic, nothing was too much trouble. Everyone said how beautiful the music was it really made the setting. I would definitely recommend Rhianwen to anyone who's looking for a harpist. A lovely person with a great talent!

Tamsin
Thank you again so much from both us. James said your beautiful playing was the only thing that kept him calm whilst he waited... and waited... for me to arrive, and that Pachelbel's Canon very nearly made him cry. So many people commented on your wonderful playing, we'll be sure to recommend you should any of friends get married anytime soon xxx

Jill
I can't begin to tell you just how delighted we and ALL of our guests were!!! I am so delighted EVERYONE was so thrilled and emotional to hear such beautiful music and in the church as opposed to an organ - definitely one of my best decisions! Please thank her again pass our good wishes to Rhianwen - we will definitely call you again!

Marianna
She was absolutely fantastic and all of our guests were so impressed with her. As well as playing the harp beautifully, she was very polite and professional.

Nerys
Rhianwen was an absolute delight and helped set the mood perfectly with her music. It was very important to me to have the harp as part of our day and she certainly delivered and took note of my special requests. Her music certainly added to the magic of our wonderful day.

Haydn
It was all perfect, she was excellent!

Beth Brant
Thank you so much Rhianwen for playing at our wedding on Saturday 9th September. Rhianwen played during our reception and wedding breakfast, and sounded absolutely fantastic. Rhianwen was very helpful and responded quickly to emails when we asked her questions whilst we were planning our wedding which we really appreciated. As it happened, we didn't get chance to talk to Rhianwen on the day (it flew by much quicker than we ever anticipated) but we have been told how lovely Rhianwen was with our guests... especially our page boys who were rather intrigued by the harp. We would really recommend Rhianwen - she's brilliant! Thank you so much!

Amena
Thank you for such beautiful music at our wedding, your harp playing really helped to make or ceremony at Portmeirion amazing, Thanks again

Amena
Get pricing and availability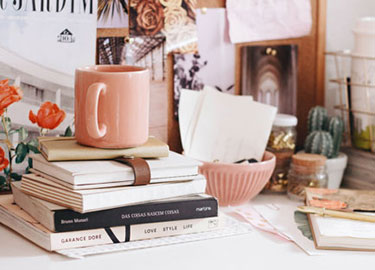 Your free account will also enable you to:

Easily manage and securely book your suppliers

Stay on top of wedding planning with our intuitive checklist

Keep an eye on spend with our budget tracker

Create and track your wedding guestlist

Plan your wedding on the go with our mobile app, downloadable via the App Store or Google Play
Thanks for your enquiry! You'll hear back shortly.
Couples interested in Rhianwen Pugh also sent enquiries to the suppliers below too. You can simply send the same enquiry to them in one click.
Bethan Griffiths Harpist
14

Bethan is a harpist based in North Wales/The North West and London. S...
Elfair Grug - Harpist
14

Elfair is an experienced, professional harpist in high demand, who has...
Alive Network Entertainment Agency
14

For the UK's best wedding and party bands and entertainers for private...
Bethan Griffiths Harpist
14

Bethan is a harpist based in North Wales/The North West and London. S...
Elfair Grug - Harpist
14

Elfair is an experienced, professional harpist in high demand, who has...
Alive Network Entertainment Agency
14

For the UK's best wedding and party bands and entertainers for private...
Are you sure?
If you don't ask, you'll never know...
Continue to chat
Leave
Is this supplier not for you?
Explore other suppliers.
Sign up to our free planning tools today to save suppliers