Vanilli Topped the Cakes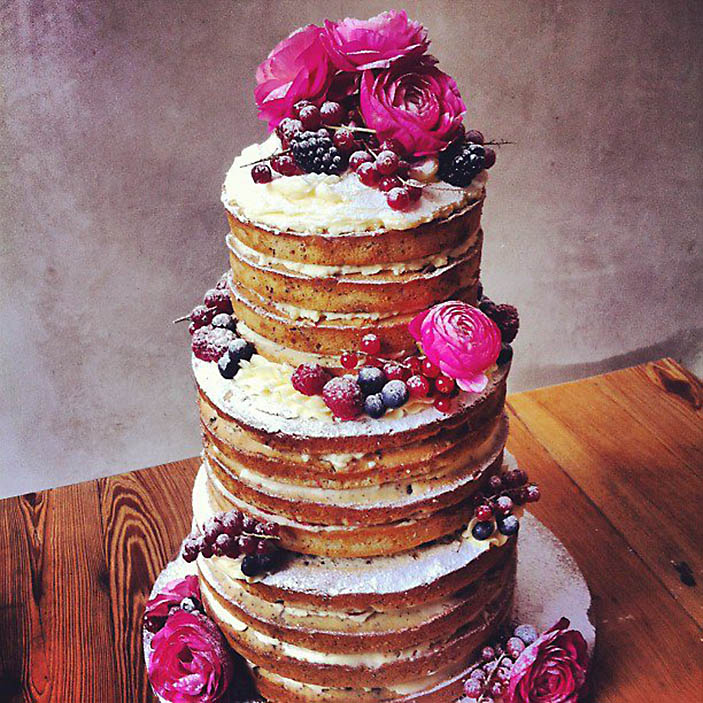 We are always on the look out for people that inspire us! We love showing you quirky creations, exciting finds and beautiful items. So…when we stumbled across the lovely Lily Vanilli Bakery, we couldn't have been happier.

We had an even bigger smile when we found out that the bakery also has a café; we know where we'll be heading, next time we are in London. The Wedding Planner team are partial to a slice of cake… or two!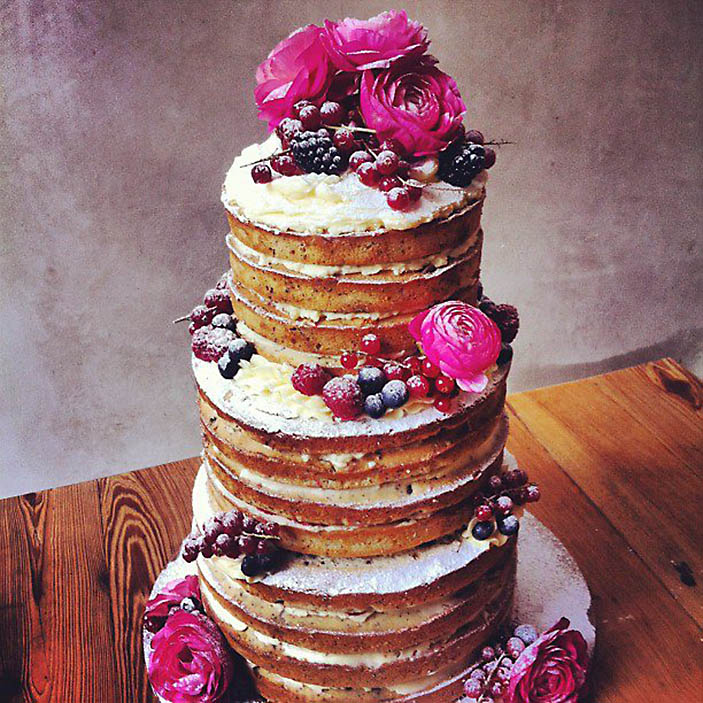 Cake extraordinaire and baker for the likes on Elton John and Alexander McQueen, Lily Vanilli Bakery has an ever-expanding celebrity clientele. Not only has she designed cakes for fabulous celebrities but she also makes gorgeous bespoke wedding cakes, baked fresh to order. Can you imagine having something so wonderful for your big day? We definitely can!



"I really love making bespoke wedding cakes- it's always a different brief and is unique to the couple and occasion."



The quaint bakery can be found just off of Columbia Road, tucked neatly away amongst the bustle of the flower market. The café only opens on Sundays and the menu is changed weekly, using seasonal, local produce whenever possible. The rest of the week is spent creating cakes, wedding cakes and canapés.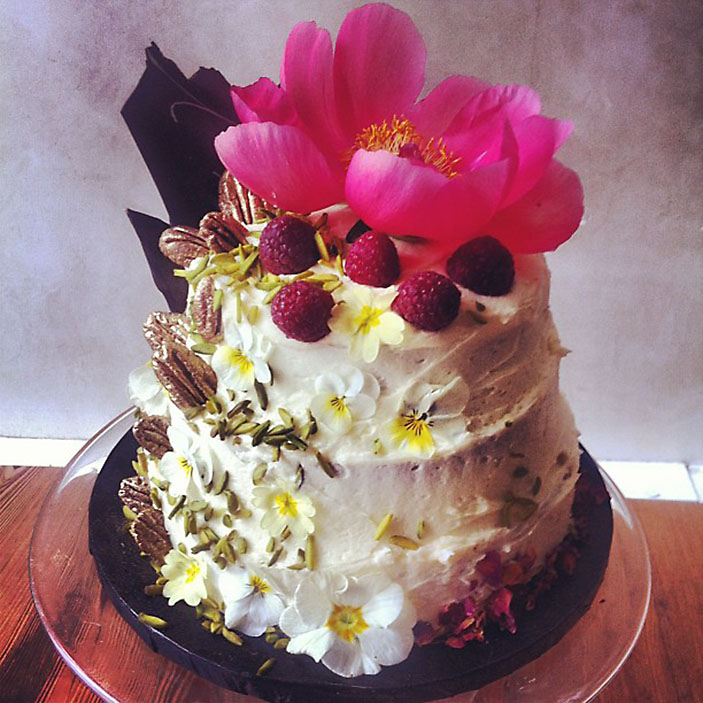 Lily Jones, creator and owner of Lily Vanilli, told us all about how she started off creating her wonderful designs. You only have to look at the website to fall in love with every single, gloriously designed cake and it all started, back in the day, with Lily baking a few cakes a week to make a little extra money.



"It grew very unexpectedly and naturally into a business."



Lily loves how personal the service at Lily Vanilli Bakery is. She hopes that there are plenty more fun collaborations, shoots and wedding requests to come! We do too… because we love looking at the photographs!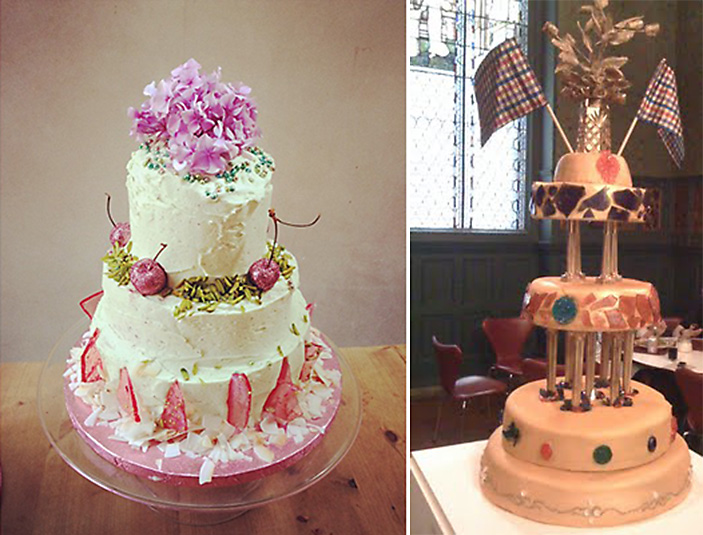 One of her favourite pieces was the cake she made for the V and A Museum, for the Royal Wedding weekend (above right).

So, are you looking for a unique wedding cake, perfectly designed and beautifully crafted? We hope that this has inspired you to look at Lily Vanilli's bakery… be sure to let us know if you do!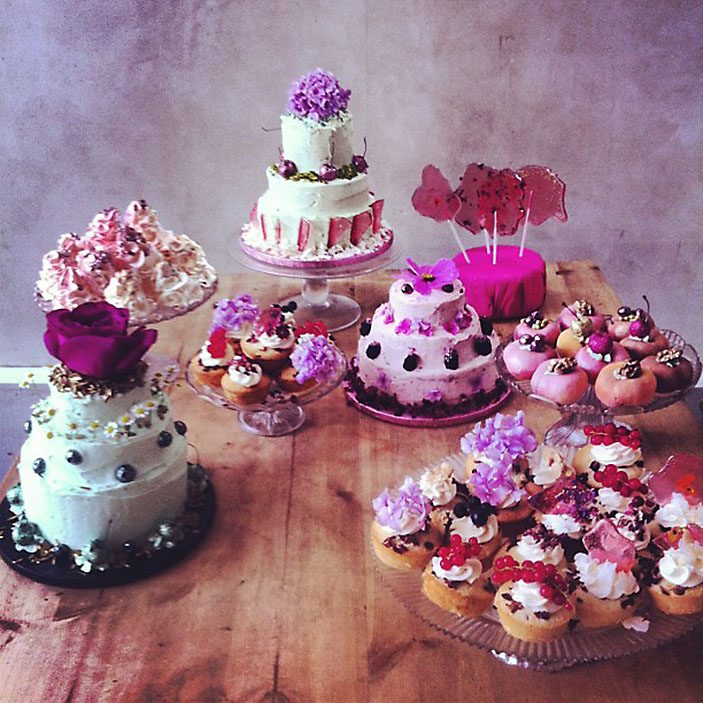 And if you don't happen to be looking for a wedding cake, we're giving you the perfect excuse to visit the bakery in London, on a Sunday, for a cake and a coffee!

Lily Vanilli, we think you're lovely! X