Five Ways to Wear a Bridal Necklace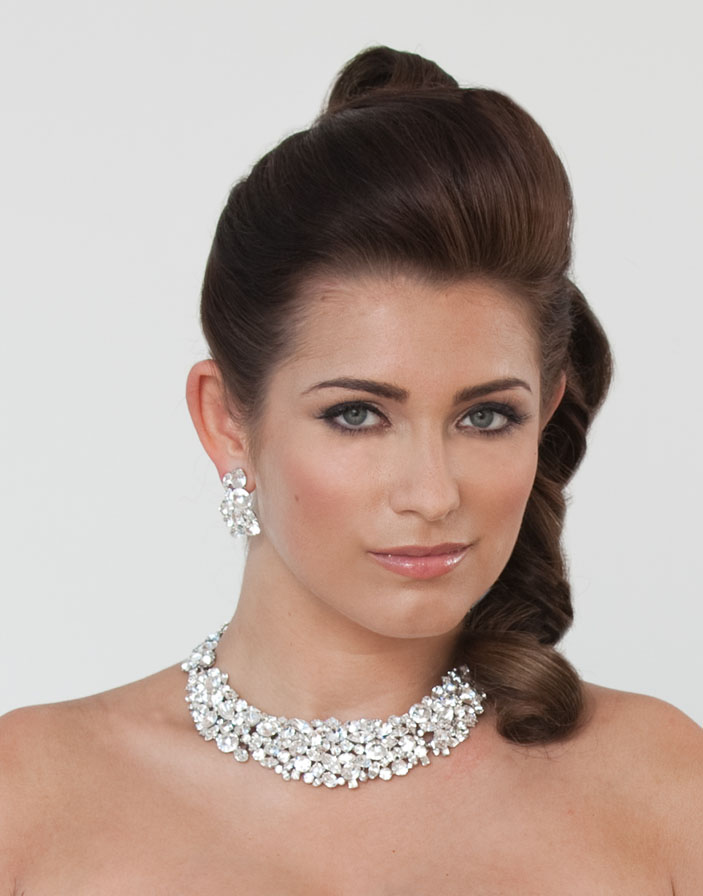 The boldest accessory choice for the modern bride is a bridal necklace – whether you choose statement, fabric or classic pearls - a necklace will enhance a relatively simple wedding dress. A necklace adds interest by adding detail to the head and shoulders area of the body which will, of course, be photographed the most. A statement necklace is perfect for introducing detail and sparkle and if you opt for something dramatic, it can even become the focal point for your outfit.


Classic Pearls, Crystal or Cubic Zirconia:

A classic round or v-shaped necklace in contemporary stones or pearls is the most traditional choice for a bridal necklace. This style will complete almost any design of wedding dress as long as the neck area is exposed. A sweetheart or strapless neckline is ideal for showing off a sparkly necklace. Create a seamless finish by matching any earrings, studs or bracelet perfectly with the necklace design.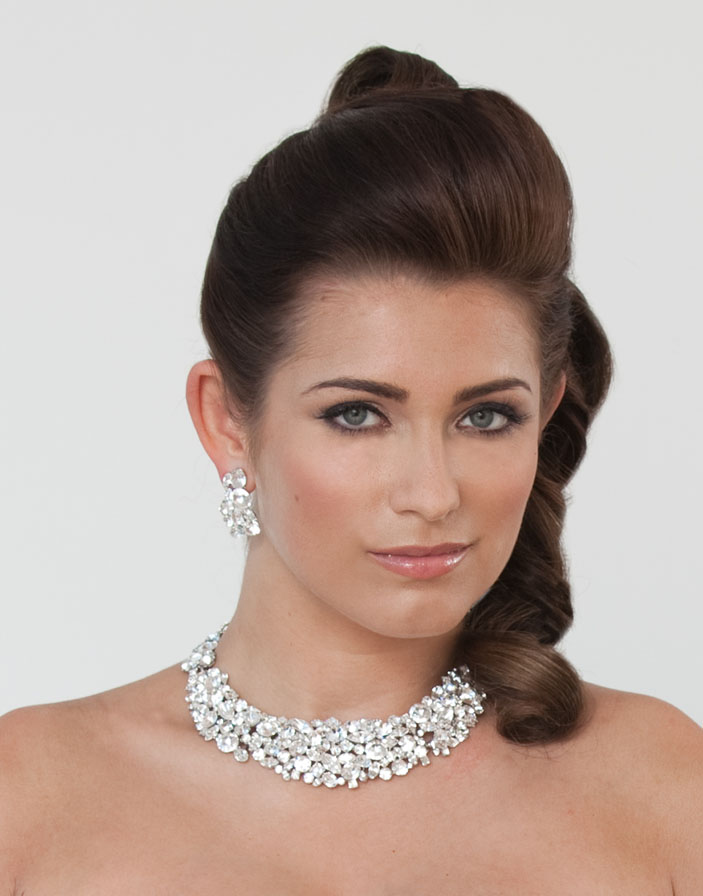 Back Drop Necklace:

The 2015 bridal catwalks boasted back detail gowns whether it was embroidery, beading or illusion. The perfect way to make a statement is to opt for a back drop necklace – anything which creates a feature for a backless gown. The most classic choice is a simple, pearl lariat which creates a delicate drop. A more contemporary back necklace usually features intricate metalwork or solid, Swarovski teardrop crystals. This is a very subtle, vintage inspired look and the ideal accessory to complete a bias-cut, cowl neck Deco gown.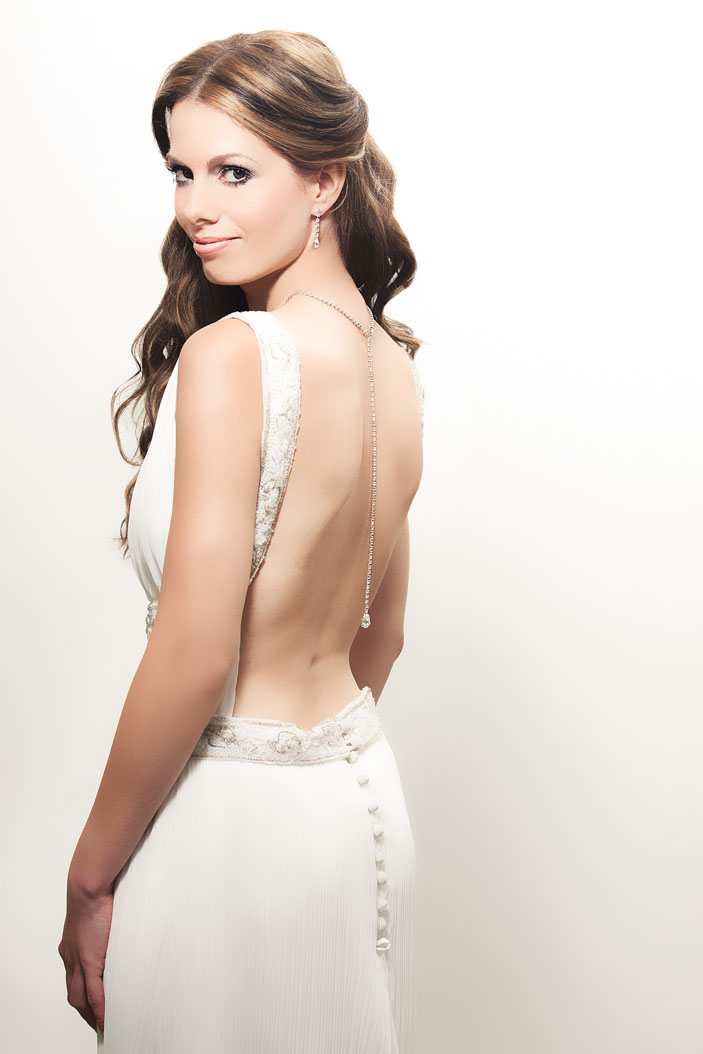 Statement Metal or Fabric Necklace:

For the bride who dares to be different – the statement necklace is the obvious choice. Create a feature with a large, statement necklace worn alone for maximum impact. Floral designs are most popular but you can also opt for geometric shapes or a less imposing cluster design. More recently the fabric based necklace has taken vintage accessories to an entire new level.  Exquisite handcrafted neckwear featuring fabric flowers, pearls, crystals and delicate beading is totally on trend for 2015. The fabric necklace is the perfect choice if you want to create a romantic bridal look or add a touch of vintage glamour to your outfit.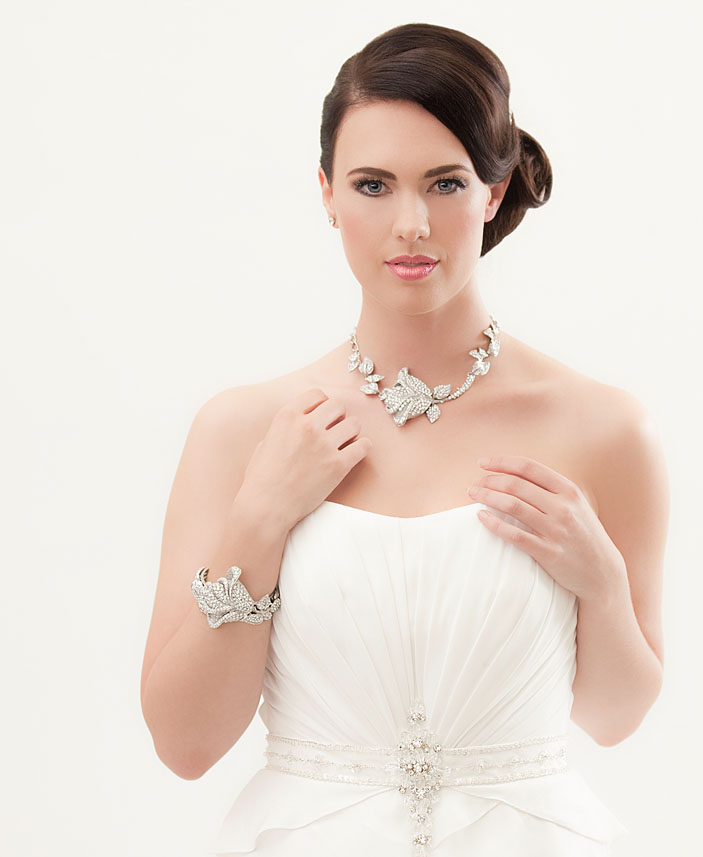 Opera Length Pearls:

The new bridal season is still about everything vintage – and what could be more vintage than a string of opera length pearls? Whether you opt for freshwater or cultured pearls and one layer of pearls or multi-rows, the overall look is inspired by old Hollywood glamour. This is the only style of necklace that can be worn over the dress and a bias-cut, slinky silk wedding dress is the perfect choice to create this style.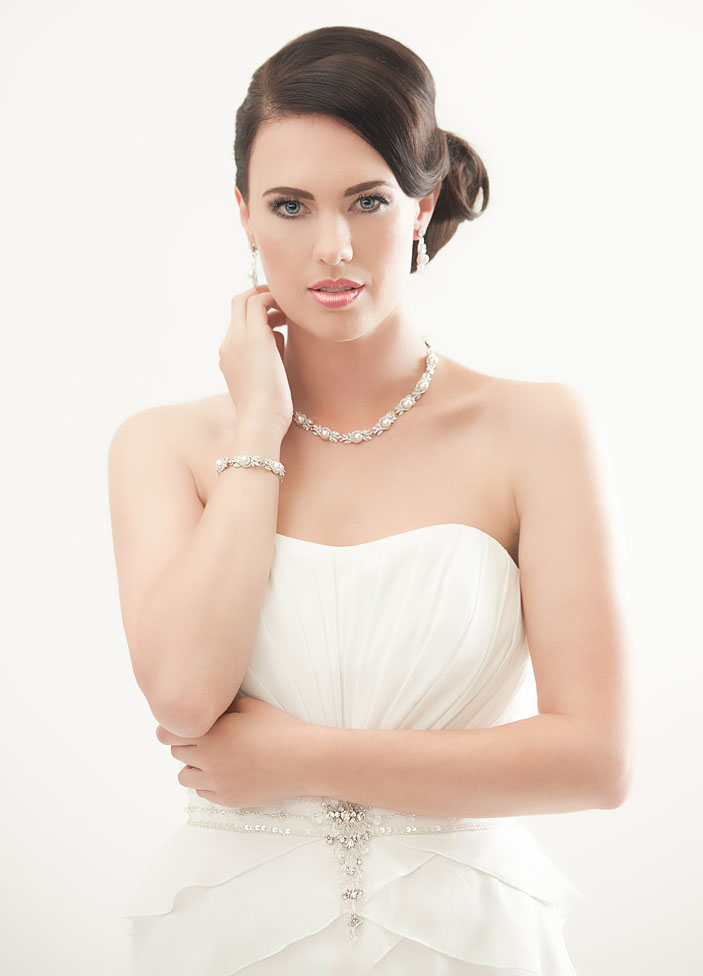 Pendants:

If you want to keep it subtle, but still want to add detail to a strapless gown – a delicate bridal pendant is the perfect accessory. Opt for luxury diamonds, a classic pearl droplet or add a touch of uniqueness with a modern costume pendant perhaps with a strong Deco motif. Remember to co-ordinate any matching jewellery to perfection to ensure this doesn't obstruct your overall finished look.

The necklaces in this article can be viewed HERE.