JULES MAKEUP ARTISTRY & HAIR DESIGN
The Basics
Is a trial included in the price
Do you travel
---
What services do you offer?
Hair, Makeup, Beauty Treatments
Do you work alone or with a team?
I'm flexible
Where do the wedding preparations take place?
I'm flexible
Where are you based?
Based in Witney Oxfordshire
What forms of payment do you accept?
Cash, Credit Card, Bank Transfer, Other
About
Professional Bridal Hair and Makeup Artistry
Offering Bridal Hair and Makeup Service to your home or wedding location. Offering pre-trial consultations, skincare and hair advice, trial consultations with hair styling and makeup artistry and accessory advice and combine the trial appointment with your dress fitting where possible.
Find Us
Reviews

7
Leave feedback

Alexandra Stanley
Jules did my wedding hair and makeup in April and also hair and makeup for Mother of the Bride and one bridesmaid. The trials were really useful, and I went through a couple of styles a few months before the big day.
It was great to have Julie around before the wedding, she is very chilled and just makes you laugh all the time! Julie has access to the best quality make-up products and regularly tests new brands/products to see if they are up to her high standards.
The make-up she stocks is suitable for variety of skin types and looks. I had a 1920/30's vintage look for the wedding and the shades she chose were perfect. I wouldn't hesitate to recommend to anyone.


Kelly Martin
Dear Julie,

I just wanted to email to say thank you for all your help – you did an absolute incredible job! I have honestly never felt so beautiful in my life, and I really do put that mostly down to your efforts – for one of the first times in my life I found everyone staring at me and it didn't make me uncomfortable. You were perfect, you made feel calm and in control all morning and I wasn't worried at all about what you were doing – to be honest that was one of the most relaxing mornings I've ever had (which I'm quite proud to say considering most brides are in slight meltdown by that point!). Both my hair and makeup stayed put all day which I was so happy about, I've seen photos from both the start of the day and the end and they barely look any different. You are amazing at your job and I really wish you could make me look like that every day!

So thank you so much, I am so glad that you were there on my big day!

Thanks again,
Kelly

Tracey Beddowes
I have been thinking about the best way to write this review that is truly going to give Jules the credit that she deserves!

This lady is a sheer genius, with talent and time planning. She managed to do 4 bridesmaids, a mother of the bride's hair and the hair and make up of the bride, all within 4 hours to an epic standard. I have never felt so beautiful in my entire life and everyone in my wedding party complimented my style which Jules took and ran with.

Jules is a beautiful and reassuring woman, exactly what a bride needs on her big day, I would recommend highly, beyond highly! So so glad I found her! It made the day to have such an expert on board!

Stephanie Griffin
Jules did my hair and make up for the wedding of my daughter in April 2017. Her attention to detail, artistry and charming personality made me feel like a million dollars on the big day. Before the ceremony she calmed my nerves and made me laugh when I was emotional. She even stayed at the wedding venue to repair tear stained eye make up after the ceremony. I can't recommend her highly enough and fully intend to visit her again for a make up lesson. Thank you, Jules x

Julie Hobbs
"I can't thank Jules enough. From the moment we met she has been approachable, warm and friendly. We clicked straight away, she was great from the start. She supported and explored my ideas through trials , emails, phone calls, always happy to talk and help.
On the day she arrived early set up and got to work on the bridesmaids , mother of the bride and myself... Everything was perfect, everyone was thrilled with the results. Amazing and creative. . she even helped me to get in my dress ! What a star..
I looked amazing she did everything exact and to perfection, the photos looked flawless and my makeup and hair lasted all day and through to the early hours. Thank you so much Jules. I would highly recommended to all brides and bridal parties.. "

Best wishes

Julie X

Joanna Hayer
Jules is simply incredible! She took my ideas and developed them to perfection - creating a beautiful vintage look. I'm not one to wear a lot of makeup but from the moment of my hair and makeup trial, she put me at total ease. On my wedding day, it was more like having a friend there - chatting away, providing words of wisdom and support, along with drinking copious cups of tea! Jules really does go the extra mile and cares about her clients. It was an absolute pleasure to have her share our special day. She made me feel so beautiful, glamorous and confident and that radiated throughout the day. Not to mention making my Mum and maid-of-honour look absolutely stunning! I had so many complements on the day and looked like a Hollywood starlet, so mission accomplished!

Caroline Jennings
Booking Jules was one of the best decisions I made when planning my wedding. She did mine and my bridesmaid's hair and make up for my wedding at the beginning at April. We had so much fun getting ready in the morning and she definitely helped keep my nerves at bay. I was really happy with how my hair and make up turned out and it lasted perfectly all day. I especially appreciated her staying until I was in my dress so that she could help me put on my veil and hairpiece. Thanks for everything!

Caroline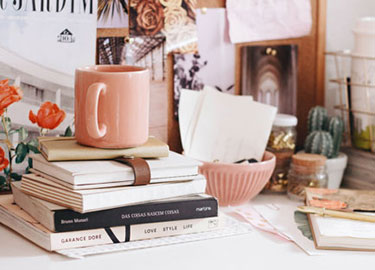 Your free account will also enable you to:

Easily manage and securely book your suppliers

Stay on top of wedding planning with our intuitive checklist

Keep an eye on spend with our budget tracker

Create and track your wedding guestlist

Plan your wedding on the go with our mobile app, downloadable via the App Store or Google Play
Thanks for your enquiry! You'll hear back shortly.
Couples interested in JULES MAKEUP ARTISTRY & HAIR DESIGN also sent enquiries to the suppliers below too. You can simply send the same enquiry to them in one click.
Tanya Westley Vegan Hair & Makeup A...
7

Get in touch for a bespoke quote.
Sally Crouch - Pro Make-up Artist &...
7

I have over 12 years experience in Hollywood films, television and wed...
Makeup By Lorna
7

Professional freelance makeup artist
Tanya Westley Vegan Hair & Makeup A...
7

Get in touch for a bespoke quote.
Sally Crouch - Pro Make-up Artist &...
7

I have over 12 years experience in Hollywood films, television and wed...
Makeup By Lorna
7

Professional freelance makeup artist
Are you sure?
If you don't ask, you'll never know...
Continue to chat
Leave
Is this supplier not for you?
Explore other suppliers.
JULES MAKEUP ARTISTRY & HAIR DESIGN
Sign up to our free planning tools today to save suppliers