Ross & Ross Food
The Basics
Is crockery, cutlery and linen included in the price
Can you bring cooking equipment
Do you provide daytime drinks
Can you run an evening bar for us
Can you run a bar serving our own drinks
Do you charge corkage
Are glasses included in the price
Do you travel
---
What types of cuisine do you offer?
Traditional British, Vegetarian, European, Mediterranean, Fusion, Other
What style of catering do you do?
Fine Dining, Buffet, Family Style, Festival Style, Bar/Drinks Only, Other
How flexible are you on menus - can we eat/drink anything we want?
We pride ourselves on being extremely flexible in the menu/drink options that you would like.
Do you have items for hire?
Glassware, Crockery, Cutlery, Linens, Cake Stand, Mobile bar, Cooking Equipment, Refrigerators, Other
Do you provide waiting staff?
We only hire exceptionally experienced waiting staff, who are committed to Ross & Ross's standard of procedures. All of our staff are silver serviced trained.
Where are you based?
Chipping Norton, Oxfordshire
What forms of payment do you accept?
Bank Transfer, PayPal
About
We have a simple, uncomplicated approach to wedding catering. We pride ourselves on our well-sourced, seasonal food, delicious flavours and a team of passionate, experienced foodies.
Whether it be a brilliant Festival-Style BBQ, a relaxed Sharing-Board Supper, or a 5 Course Feast, everything centres around three things: seasonal produce, quality ingredients and making your day personal, memorable and unique!

Our catering service has grown organically since opening in 2011, mainly from word-of-mouth recommendations from our clients.

We provide a personalised wedding catering service, talking through your requirements; how much you want to spend, what you would like and where. Then we do what we're best at – serving delicious and interesting dishes guaranteed to make your day what it should be; relaxed, happy and unforgettable.
Find Us
Reviews

7
Leave feedback

Tim
I booked Ross & Ross for a 3-day event and they were absolutely first class. They were cooking for over 70 people and the food was as good as any top restaurant and perhaps better. The attention to detail, the presentation, and general staff were all excellent. And Becca is a gem, she managed the events flawlessly and always had a smile on her face. I could not recommend Ross & Ross more highly and would most certainly use them again. Tim Lipton


Matthew
Just wanted to drop you a line to say a big thanks for everything you did on Saturday to make Matthew & Aimee's day so special, without exception everyone has told me it's the best food they've ever had at a wedding and have to say I couldn't agree more.
We had no idea how exceptional the food would be, guests really enjoyed the ability to choose their food from the sharing platters rather than being given a set meal, I would highly recommend this option to anyone. Your staff were friendly and well organised on the day, we can't thank everyone enough.


Jen
On behalf of Jen and myself, thank you so much for looking after us so brilliantly on our wedding day on Saturday!
Jen and I had the most incredible time, and the food was absolutely wonderful!!!! We really appreciate all the things you guys did for us - having someone seek us out with our own private tray of canapés was just one of the many lovely touches that prevented us from getting hangry, and made the whole day feel so special.
I also can't thank you enough for improvising a delicious meal for my dad at the last minute because I had completely forgotten that he is allergic to garlic. Jen and I felt awful when we realised but you calmly stepped in and saved the day. Thanks so much. So many people came up to us and said how delicious the food was, which was lovely to hear. Well done and a massive thanks to you and all the brilliant team at Ross and Ross.


Loiuse&Alex
Ross and Ross have been a delight to deal with and we would recommend them in a heartbeat. We loved our wedding breakfast taster with them and no request during the planning stages was too much trouble – even our idea for a cheese grazing table which was a wonderful success on the day. So many guests have commented how wonderful the food was and lots have said it was the best they've ever eaten and we can certainly vouch for that! Becca and Victoria have been a pleasure to work with and the waiting staff on the day were great. We are so grateful for everything that they did to make our wedding day epic!"


Marquee team
How can we thank you for the marvellous service we received from you and your team for Antonia and Jack's wedding in our marquee in the gardens of Cornwell Manor on Saturday.

Every aspect of you service was absolutely exceptional, your presentation was so very imaginative- the food looked just beautiful (the canapés sitting above their delicate miniature gardens of flowers were just lovely).

All of our wines and champagnes were served in sparkling glassware at the perfect temperature by the most attentive of staff. Your staff were immaculately dressed and so very professional, nothing was too much trouble and every one of them was so cheerful, friendly and helpful.

The wedding breakfast itself was absolutely perfect - so beautifully served and absolutely delicious. Our guests all remarked on the exceptionally high standard of every dish - in fact they remarked that your food was the best they had ever been served at any wedding!

Thank you so much for your support and help, all through the planning stages - culminating in the most stupendous celebration wedding breakfast - every aspect of which exceeded our expectations in every way.

Thank you, and with our best wishes for all of your weddings this summer -but this will be hard to beat!


Ed &Claire
We are now back from honeymoon and wanted to drop you a quick note to say thank you for the service you provided. From our first interaction you and the team have been faultless and made the catering one of the most stress free aspects of the wedding. The food on the day was fantastic and more than we could have hoped for – people are still mentioning how much they enjoyed it.
Ross and Ross really did help to make it such a special day and we wish we could do it all again – so look out for an email!

Stacey &Carl
THANK YOU! What an incredible day, it really was the best day ever & to top it all off the food was to die for!
The canapés were incredible, the wedding breakfast was truly amazing and the evening food with the set up at the back was just the best!
We have been overwhelmed by guests comments on how good the food was! Which is exactly what we wanted- we wanted to Wow with the food and we definitely succeeded.
The team were so professional & ran the whole day so perfectly, I could not have asked for more! And the little touches like saving us a canapé board from while we were having photos taken just topped the whole day off! Thank you all once again!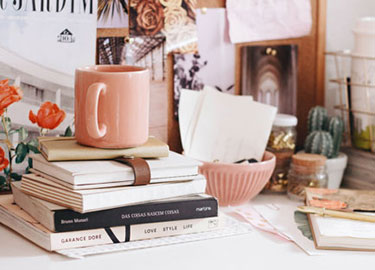 Your free account will also enable you to:

Easily manage and securely book your suppliers

Stay on top of wedding planning with our intuitive checklist

Keep an eye on spend with our budget tracker

Create and track your wedding guestlist

Plan your wedding on the go with our mobile app, downloadable via the App Store or Google Play
Thanks for your enquiry! You'll hear back shortly.
Couples interested in Ross & Ross Food also sent enquiries to the suppliers below too. You can simply send the same enquiry to them in one click.
Worthing Dome Events
?

Worthing Dome has three floors of spectacular function rooms with sea...
Coltsford Mill Wedding Venue
?

Coltsford Mill offers the best of a classic country wedding with an el...
Mason's Great Event co
?

We have become the 'Go To' company for all requirements Weddings and E...
Worthing Dome Events
?

Worthing Dome has three floors of spectacular function rooms with sea...
Coltsford Mill Wedding Venue
?

Coltsford Mill offers the best of a classic country wedding with an el...
Mason's Great Event co
?

We have become the 'Go To' company for all requirements Weddings and E...
Are you sure?
If you don't ask, you'll never know...
Continue to chat
Leave
Is this supplier not for you?
Explore other suppliers.
Sign up to our free planning tools today to save suppliers