Butter Beautiful
The Basics
Do you do bespoke designs
Can you do gluten/wheat/dairy free
Can you supply cake toppers
Do you deliver
---
What kind of wedding cakes do you offer:
Alternative, Vegan, Gluten-free, Dairy-free, Naked
Where are you based?
Greater London
How long before my wedding should I order?
2-3 months
What forms of payment do you accept?
Cash, Credit Card, Bank Transfer, PayPal
About
Butter Beautiful is a unique, creative bakery. Every cake we bake uses natural, quality ingredients and are hand-decorated to look as delicious as they taste. We use yummy compotes, syrups and creamy frostings and make gluten free treats too.
Butter Beautiful cakes are home-made and hand-decorated. You'll often find purees, compotes and syrups amongst our favourite ingredients and decorations including fresh fruit, meringues, nuts and edible flowers. We believe in cakes that are naturally beautiful instead of loaded with sugar and colourings. We never use fondant on our cakes, only yummy, buttery frostings, hence our name!

Our offering includes cupcakes, mini loaves & cakes, occasion cakes and a bespoke wedding service, including favours. We love to work with our customers to create something truly unique and special.
Find Us
Reviews

6
Leave feedback

Ellie
My birthday cake from Butter Beautiful was everything I could have asked for and more. Not only did it get people talking with its beautiful topping of fresh flowers, but it also tasted as good as it looked.
The fresh raspberry compote and chocolate fudge cake was the perfect combination and went down a treat! It was the talk of my birthday and I can't compliment it enough.
Thank you Butter Beautiful, I'll be back for more!

Rachel
I just wanted to say a big thank you for your fabulous birthday cake. As an official and true chocoholic, it got a big 10 out of 10 from me. It looked and tasted wonderful, and I absolutely loved the hazelnut praline I have in fact just polished off the last slice!!! Thank you Butter Beautiful for a wonderful birthday cake x

Tasha and Chris
Thank you so much Butter Beautiful for making us the most fantabulous wedding cupcake tower. They tasted great, our guests loved them and they looked amazing! We loved your innovative ideas, how you listened to what we wanted and how easy you were to work with to create a personalised, quirky cake. You make delicious (gluten free!) cupcakes which were perfect for all our guests and made the day really easy for us by sorting out the presentation of the cakes without us even knowing! Needless to say, there were none left at the end of the night!

Helen Banham
Hannah from Butter Beautiful made our wedding day special with a fabulous selection of cupcakes, all piled up, beautifully decorated and absolutely delicious. Planning and execution all perfect. Hannah is a delight to work with. A Full five star supplier.

Eleanor
Hannah did such a fantastic job in creating our cake for our wedding in October '16.

Firstly the cake itself looked fantastic. Our venue was quite unique, being quite vintage / industrial in style – a far cry from the more typical barn or bo-ho setting - and Hannah was really good at offering great suggestions around what would work well. It also tasted so good. Despite having a very substantial wedding breakfast the cake was gone in what seemed like minutes in the evening – with our guests commenting on how great it was. In fact it was so nice that we've ordered a second helping as a little late Christmas treat for ourselves.

It's also worth mentioning just how professional and friendly Hannah was throughout the process. She found time to meet with us in advance for a full consultation, which was a great excuse for us to try some more of her amazing creations. She also offered to connect with our florist and venue in advance, which really helped take some of the organisational weight of our shoulders at a very busy time. Then, in the lead up to the big day, she was in constant contact, helping guide us through the process and fit in seamlessly in with the schedule.

All in all it was a great experience – and we would definitely recommend Butter Beautiful

Francesca
Butter Beautiful is brilliant. Everything I needed to know on the website with beautiful imagery and the follow up didn't disappoint. The cake tasting is well worth doing, each cake was so gorgeous we struggled to decide which flavours to have and so we had a cutting cake as well as our two tiered wedding cake. It looked simply beautiful, there was none left!
Get pricing and availability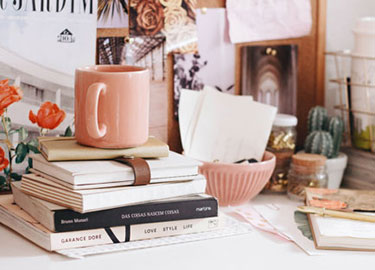 Your free account will also enable you to:

Easily manage and securely book your suppliers

Stay on top of wedding planning with our intuitive checklist

Keep an eye on spend with our budget tracker

Create and track your wedding guestlist

Plan your wedding on the go with our mobile app, downloadable via the App Store or Google Play
Thanks for your enquiry! You'll hear back shortly.
Couples interested in Butter Beautiful also sent enquiries to the suppliers below too. You can simply send the same enquiry to them in one click.
White Orchid Events
6

A small boutique wedding planning company. Love weddings and helping c...
Myg catering ltd
6

Mediterranean Catering from Greek chefs
Bea's of Bloomsbury
6

At Bea's, we specialise in creating beautifully handcrafted wedding ca...
White Orchid Events
6

A small boutique wedding planning company. Love weddings and helping c...
Myg catering ltd
6

Mediterranean Catering from Greek chefs
Bea's of Bloomsbury
6

At Bea's, we specialise in creating beautifully handcrafted wedding ca...
Are you sure?
If you don't ask, you'll never know...
Continue to chat
Leave
Is this supplier not for you?
Explore other suppliers.
Sign up to our free planning tools today to save suppliers