Steve Hood Films
The Basics
Do you travel
Do you do destination weddings
Do you film in HD
Do you offer a highlights film
Can we have the raw footage
Can couples select their own soundtrack
Do you use independent microphones for the ceremony/speeches
---
Style of videography:
Documentary, Cinematic
What coverage of the wedding do you offer?
Full day
How many people will be filming on the day?
1-2
Where are you based?
East of England
How will couples receive their film?
USB, Online
What length are your films?
20 minutes
Additional info:
Aerial drone footage available
What forms of payment do you accept?
Bank Transfer, Other
Videos
About
Cinematic Wedding Stories told from the Heart
I have been filming Weddings for several years now
I currently use the latest 4K capable cameras, but good film-making isn't about equipment, it is about people and their stories, so I try to capture the emotion of Weddings in a personal way.
I pride myself in guests being mostly unaware that I am filming the day.
I use small handheld cameras that are silent and I don't use any lights.
I am a fully qualified, licensed and Insured UAV drone pilot.
I won't pose you or direct you to do any acting, everything is filmed as it naturally happens.
In the main I will be dressed like a Wedding guest and might even be mistaken for one, which is nice because I get offered canapés and drinks.
During the ceremony and speeches I use tripods and discreet microphones.
I put a lot of time and effort into making each Wedding film the best they can possibly be, and for this reason I will only be accepting a limited number of Weddings for the 2020/21 season.
I will spend 10+ hours looking for all the most interesting moments in order to create something special.
I discreetly film all the important moments and formal events, and the result is a natural cinematic record of your day
I focus on peoples emotions, feelings and their connection with each other, rather than anything staged or posed.
Find Us
Reviews

20
Leave feedback

Kevin Tunstall
Quite simply Steve Hood made our wedding day! We never thought we could have a videographer so professional, so delightful to have on our big day and to not notice he was there most of the time. He made it so easy and not to make our day all about the film, but the wedding film he created is beyond great! We could never have dreamed of such quality & amazing 4K videos of the full day from start to finish with every guest in the video, every scene filmed to highest quality and made A* memories!

Lucy Brown
Steve was incredibly professional yet friendly. He blended in through the day but captured some amazing moments of our wedding day. His videography quality and editing were amazing!!! Highly recommend.

Trudy Bailey
We were ecstatic with our wedding video. Thank

Zoe Edwards
We love our end video - thank you!!

Alexandra Westcott
Steve was absolutely brilliant from start to finish. He came recommended by a friend of ours who also used him to video their wedding day and we wouldn't hesitate to recommend him ourselves. He is highly experienced and his video techniques and special effects are outstanding. He understood what we wanted perfectly and created the most beautiful film. Steve is incredibly reliable and was so discreet on the day that we forgot he was even there!

Luke Boggis
Steve was amazing. We had specific parts of our wedding that we asked him to Capture and he done this brilliantly. The quality and time & effort for scenes to blend together and tied it in with the music very well. We barely noticed he was there all day. Brilliant videographer worth every penny.

lEAH lINGER
Steve was very friendly and professional, he was very easy to communicate with. The service on the day was outstanding, he blended in very well and captured lots of beautiful moments. The quality of the videos were amazing and the editing was great too. Steve has even gone the extra mile for me to create an extra video and also used the drone to take a shot of the venue from above. Overall, I would definitely recommend Steve as your wedding videographer.

Hannah Pyatt
Steve captured our wedding and a bonus boat trip perfectly! Both us and our guests have all been in (good!) tears watching the footage! I have lost count of the times we watched it! It is just brilliant! He blended into our wedding perfectly. I would not hesitate to recommend Steve to anyone - it was the best decision we made. He even threw in our boat trip at no extra cost. All in all a great guy. Can't thank him enough for making our dream day into the perfect film for us to share.

Lucy Mills
Steve is an incredibly talented videographer who myself and my husband are so glad we booked for our wedding. We have recently received our videos and we are over the moon with the content. The trailer and feature videos have been edited to perfection and are a very emotional watch! Steve has captured all the of the most special moments from the day and this is now something we can keep for the rest of our lives.

Laura Young
Steve was nothing short of amazing. His knowledge, manor and guidance was outstanding and he created a memory of our wedding day that we could of only hoped for. He is professional, polite and exceptionally good at what he does. From the moment I contacted Steve to find out his availability to our Wedding Day, he was fantastic.

Emma Moon
Steve Hood is a very talented videographer, who captured our wedding day perfectly. We feel as if we are reliving the whole day when watching our wedding video. Steve has managed to capture all the personal details that made our day special. I would highly recommend him to anyone looking for a videographer for their wedding and cannot thank him enough for the footage he was able to collect throughout the day and create into a beautiful video that will be treasured and watched repeatedly.

Abbie Arron
Steve is without a doubt the most talented videographer. He was extremely subtle and without most of our guests even realising he was there, he managed to capture every single special moment of our day. Steve created THE most beautiful video that we will treasure forever. We couldn't recommend him enough.

Nichola Pugh
Steve was a fantastic videographer - I didn't know what to expect but the finished product exceeded all expectations. It was thoughtful, creative and is the best money we spent on the whole wedding

Hannah Hollands
Steve was absolutely incredible on our wedding day. I could not believe how small his video camera was so we didn't even notice Steve filming. He was discreet and always made sure we were happy with the shots he was capturing. The trailer and film was exactly how I imagined and more. I could not believe the high quality video we received and for a reasonable price. Steve is amazing and I can't praise him enough!

Simone Ford
Having Steve Hood video our wedding day was one of the best decisions my Husband and I made. He captured our day perfectly and we continue to relive it when we watch it over. Steve was extremely fast in getting our film back to us and was a perfectionist in ensuring everything was at its best.

Tanya Walls
Steve was fantastic on our wedding day, he made me and my husband feel very relaxed, nothing was too much! most importantly he done a brilliant job with our wedding video so much so we have recommended him to family who have now booked him for their wedding wedding day :-)

Lucy Wright
We couldn't recommend Steve enough! On the day he was perfect, guests not even realising the wedding was being filmed as he does his work as natural as possible. The finished films we've received are more than what we could of dreamed of, something will cherish forever, thanks to Steve!

Sarah Hassan
We absolutely loved what Steve produced - his edits were a perfect representation of not just the day but how we felt, too.

Anastasia Smith
Steve was the perfect person to capture our wedding day - his style of video suited our personalities well - he was unobtrusive and patient - my husband is very shy but with Steve recording the natural progression of the day we felt very much at ease. We got the preview while on honeymoon and we both cried at how beautifully our day was captured - Steve picked up on all the small details and moments that we have missed in the day.

Danielle Wingard
Steve hoods work is incredible, The quality of his footage and editing is 5 star! I see a lot of videographers work but Steve's films were able to make me feel emotional about couples weddings that I didn't even know! The value for money is incredible considering I found most videographers of a certain standard where in then £2k Mark! On the day itself he blended into my wedding so well. He was Friendly, professional, smart and my film was received in under a month after my wedding!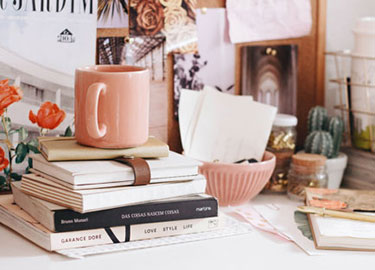 Your free account will also enable you to:

Easily manage and securely book your suppliers

Stay on top of wedding planning with our intuitive checklist

Keep an eye on spend with our budget tracker

Create and track your wedding guestlist

Plan your wedding on the go with our mobile app, downloadable via the App Store or Google Play
Thanks for your enquiry! You'll hear back shortly.
Couples interested in Steve Hood Films also sent enquiries to the suppliers below too. You can simply send the same enquiry to them in one click.
Big Day Productions
?

Big Day Productions provides Affordable, Professional Wedding Photogra...
Cherish Wedding Video
?

9 YEARS OF WEDDING VIDEO BLISS: creating wonderful, beautiful, creativ...
Pedz Photography
?

Pedz Photography is a Husband and Wife run professional photography an...
Big Day Productions
?

Big Day Productions provides Affordable, Professional Wedding Photogra...
Cherish Wedding Video
?

9 YEARS OF WEDDING VIDEO BLISS: creating wonderful, beautiful, creativ...
Pedz Photography
?

Pedz Photography is a Husband and Wife run professional photography an...
Are you sure?
If you don't ask, you'll never know...
Continue to chat
Leave
Is this supplier not for you?
Explore other suppliers.
Sign up to our free planning tools today to save suppliers