Shepperson Wedding Films
The Basics
Do you travel
Do you do destination weddings
Do you film in HD
Do you offer a highlights film
Can couples select their own soundtrack
Do you use independent microphones for the ceremony/speeches
---
Style of videography:
Documentary, Cinematic
What coverage of the wedding do you offer?
As much as you'd like - from prep through to evening celebrations the choice is yours
How many people will be filming on the day?
1-2 depending on package chosen and venue/s
Where are you based?
Suffolk and on the borders of both Essex & Cambridgeshire
How will couples receive their film?
DVD, Blu-ray, USB, Online
What length are your films?
either 30 mins (short form) or 1-2 hours (long-form) depending on your choice
Additional info:
Packages are totally customisable and if your keen to proceed and subject to your address I am happy to come meet you at your home for a consultation
What forms of payment do you accept?
Cheque, Cash, Credit Card, Bank Transfer, PayPal
Videos
About
Here at Shepperson Wedding Films we specialise in creating professional, creative, emotive and entertaining wedding films so you can relive your special day for a lifetime! Our approach is to document your wedding day as naturally and as discretely as possible.
We are professional wedding videographers based in Suffolk and on the borders of both Cambridgeshire and Essex. Our centralised location in East Anglia means that the six counties which form it, including Norfolk, Hertfordshire and Bedfordshire are all convieniently within reach. Although the main of our work is in the east of England we are happy to work all over the UK and abroad for destination weddings. Variety is the spice of life and we are keen to capture the love in all religious and civil-ceremony weddings. We are recommended videographers for Longstowe Hall, The Essex Barn & Applewood Hall.

Our package is customisable so you can get exactly what you'd like filmed from your wedding day, choose the style and content of your wedding videos and how you'd like to watch them.
Find Us
Reviews

15
Leave feedback

Chelsea John
I honestly don't know where to start..
Stephen was absolutely amazing from the minute we contacted him about doing our wedding. The minute he arrived on the day you didn't even know he was there, he just got on with things and let everyone carry on as normal. I don't think any of our guest even really noticed two men with video cameras filming them all day.
Getting our wedding video back was the best day. Our wedding day went so fast and the fact that we are able to watch the day over and over again is amazing! It's so well edited! The trailer has me in tears every single time I watch it without fail. He really has captured the most amazing parts of our day and who we are! I honestly can't recommend him enough! Thank you so much for our amazing video! The Johns xx

Chloe Tooth
We cannot recommend Stephen enough! The whole journey from the start with him was faultless! He is so friendly & a pleasure to share our special day with.

We can't believe how amazing our wedding film & trailer is. It brought us and most of our family and friends to tears when watching it and re-living the love and joy we shared on that day! We loved the personalised box & the extra special touches inside when it was delivered! All the thought put into it & the sheer quality of the film makes it worth every penny!!

Anyone thinking about having a videographer, I STRONGLY recommend it, along with a photographer too! (And I strongly URGE YOU to use Shepperson Wedding Films & Neal Laver Photography – both are SUCH HIGH CLASS, you won't regret it!!) They each capture moments that you can't put a price tag on! You can always make more money!… You cannot re-make all those memories or even remember it all as the years pass by! Thank you again Stephen for creating us something we will treasure our whole life & look forward to watching each year on our anniversary. Love, Mr & Mrs Tooth x

Holly
We could not asked for a better videographer for our Big day! Stephen provided a first class service from start to finish. He captured every important part of the day and lots of other special moments that we might have missed! He then presented us with the completed film, expertly edited, in multiple formats and in a great gift box complete with popcorn for when we watched it back! All we can say is thank you for capturing our Big day so amazingly.

Amy and Chris Holton
We have just received our video package – thank you so much! The videos are absolutely incredible and we loved your editing! I loved the music choices too.
Thank you again for creating a wonderful memory for us. We will recommend you to everyone we can.

Stephen made us feel at ease on the day, the filming is non intrusive and we forgot we were being filmed. The video itself is brilliant and it's great to be able watch our day again with our family and friends.

Mrs K Allison
August 10th 2016
"We have just watched our video. it is just beautiful. I have cried my eyes out with happiness.
Thank you so so much for your hard work. I am just speechless as it's everything we wanted and more!"

(Update August 2017) – "Hello Stephen, hope you are well. Simon and me have just sat down and watched our Wedding DVD. It was fantastic to relive that day and I once again cried happy tears. Beautiful DVD + thank you for creating those memories for us. Love and best wishes."

Susan Roach
This man has captured and produced a stunning video for our wedding.

The quality, professionalism and rapport of Stephen was perfect. After meeting we were sold on him and then looking at his back catalogue just confirmed he was right for us. Every meeting and interaction we had only showed greater competency and understanding of our concept/ideas. He translated this to the letter and since receiving the finished article we can't stop watching it. Me, my new wife and the whole family absolutely love it and cannot say enough good words about it.

We highly recommend using Shepperson wedding films and am more than happy for anyone wanting to know more about him and what he does to message me to find out more, you will not be disappointed

Natasha Brain
We honestly can't put into words how amazing Stephen is at what he does.

Trying to find the right person to video our special day was hard but we are so glad we chose shepperson as he captured our day a million times better than I ever could have imagined.From when he turned up on the day he was professional and friendly and made us all feel at ease as you hardly knew he was there filming you.

We were so happy when we got our wedding video as the day flew by so quickly and the fact we can watch it over and over again is amazing. The editing, the music and the moments he captured were just perfection and brings me to tears every time I watch it.

We honestly couldn't have picked anyone better and we can't recommend Stephen highly enough. Thank you so much for allowing us to relieve the best day of our lives over and over again."



Sam and Matt Ford
"We received our wedding video a few days ago and have watched parts, if not all of it every day since!! it's amazing!

The filming is fantastic and the music that accompanies the filming is very well chosen.

We both really enjoyed Stephen being part of our day, he is easy to get on with, relaxed, non-evasive and worked really well alongside the photographer.

Would highly recommend to anyone looking for a videographer.

Thankyou Stephen"

Samantha
Stephen, there are not many times in my life I can say I'm left speechless but when sat watching our wedding video we were so in love with how beautifully you have managed to capture our day, it was like reliving it all over again.
From the very first time we met you we never doubted how amazing you would be but you exceeded even our expectations. The attention to every little detail from song choices to the beautiful box our discs came in with the lovely added extras, the work you put in is very appreciated we can't thank you enough.
We have watched our films so many times and every time we watch them every emotion we felt on the day comes back, we would recommend you over and over again to anyone, we can't thank you enough for giving us the most perfectly captured day, thank you from Mr & Mrs Smitheram."


Bethany Atkin
Thank you so much Stephen!

Our film is great and everyone loves it, but more than that, thank you for filming so naturally on the day, totally putting us at ease and generally blending in! Your efforts really show with great shots of family and friends (and us!) having a good time naturally

Megan Mayes
Having Stephen film our wedding day was the best decision we made.

He was truly professional on the day and really friendly. He went above and beyond to make our film personal and special. (We love the added touch of guest messages!) The quality of the film is fantastic and the way it has all been put together is perfect.

We thoroughly recommend Shepperson Wedding Films – our film is everything we wanted and so much more. We couldn't thank Stephen enough for this amazing keepsake of our day.

Mr & Mrs Mayes x

Ryan Farrow
First class service and exceptionally happy with the end result.

A great way to capture your big day to relive again and again, and trust me the actual day will fly past in the blink of an eye!

So glad we have our movie to look back on many happy years from now!

Mr & Mrs Maskell

"Words cannot say how happy we had you video our day.
YOU WERE AMAZING. The guests loved you. Such a lovely bloke and non invasive at all.
We both loved working with you, you make people feel so relaxed!! You have captured our special day amazingly and have bought it all back for us to keep forever!  
When we met you made us watch some of your work, it brung tears to my eyes, and now my video does the same to me no matter how many times I watch it! Thankyou Stephen!! You are an angel and cannot rate or reccomend you enough!

Too many kind regards
Gemma and Aaron

Chakshu Bavalia
I would always recommend asking Stephen to film your wedding! We had a three day Indian wedding and he was wonderful before, during and after! He was so committed to capturing our special moments and he really went above and beyond... it helps that he is a super lovely person!

Charlotte
Booking Shepperson Wedding Films is honestly the best decision we made when it came to planning our wedding - We cannot rate Stephen highly enough!
Stephen was extremely professional, personable and friendly. We met for a consultation ahead of the day and he gave us absolute confidence in his service. From then on we left everything in his very capable and creative hands - and the video we received was just absolutely perfect!
We were initially hesitant to book as we had never planned to have a videographer, but having seen Stephen's work I managed to talk my now husband in to having a second person to pose in front of! But actually we didn't even realise we were being filmed. We have now watched the video countless times, including with family and friends, and everyone has commented on how wonderfully it captured our day.
Stephen managed to capture every moment, including so many lovely moments that completely passed us by on the day. We received the video really quickly and it came so thoughtfully packaged. I would absolutely recommend Shepperson Wedding Films to anyone planning a wedding, Stephen provides an absolutely flawless service.
Thank you so much for creating such a beautiful video that we will enjoy for many years to come. Mr & Mrs Gow x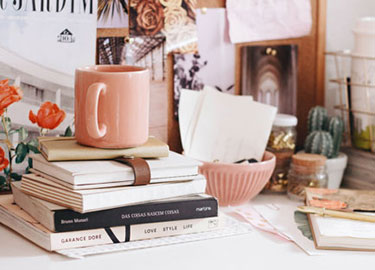 Your free account will also enable you to:

Easily manage and securely book your suppliers

Stay on top of wedding planning with our intuitive checklist

Keep an eye on spend with our budget tracker

Create and track your wedding guestlist

Plan your wedding on the go with our mobile app, downloadable via the App Store or Google Play
Thanks for your enquiry! You'll hear back shortly.
Couples interested in Shepperson Wedding Films also sent enquiries to the suppliers below too. You can simply send the same enquiry to them in one click.
Steve Hood Films
?

Cinematic Wedding Stories told from the Heart
SHRIGLEY WEDDING FILMS
?

Shrigley Wedding Films are a luxury wedding videography team based in...
Cherish Wedding Video
?

9 YEARS OF WEDDING VIDEO BLISS: creating wonderful, beautiful, creativ...
Steve Hood Films
?

Cinematic Wedding Stories told from the Heart
SHRIGLEY WEDDING FILMS
?

Shrigley Wedding Films are a luxury wedding videography team based in...
Cherish Wedding Video
?

9 YEARS OF WEDDING VIDEO BLISS: creating wonderful, beautiful, creativ...
Are you sure?
If you don't ask, you'll never know...
Continue to chat
Leave
Is this supplier not for you?
Explore other suppliers.
Sign up to our free planning tools today to save suppliers