dgtl Couture
The Basics
Do you travel
Do you do destination weddings
Do you film in HD
Do you offer a highlights film
Can we have the raw footage
Can couples select their own soundtrack
Do you use independent microphones for the ceremony/speeches
---
Style of videography:
Documentary, Cinematic, Mixed Media, Other, Documentary, Cinematic, Mixed Media, Other
What coverage of the wedding do you offer?
Each wedding is bespoke so this is agreed before hand
How many people will be filming on the day?
1-2
Where are you based?
London, Midlands and Scotland
How will couples receive their film?
USB, Online, USB, Online
What length are your films?
Bespoke coverage
Additional info:
-
What forms of payment do you accept?
Cheque, Cash, Bank Transfer, PayPal, Cheque, Cash, Bank Transfer, PayPal
Do you include an engagement shoot
Can we add a second shooter
Do you travel
Do you do destination weddings
Are prints/books included
Are digital copies included
---
Style of photography:
Traditional, Reportage, Artistic, Alternative, Journalistic, Traditional, Reportage, Artistic, Alternative, Journalistic
Standard rate includes:
I'm flexible
Where are you based?
London and Midlands
What forms of payment do you accept?
Cheque, Cash, Bank Transfer, PayPal, Cheque, Cash, Bank Transfer, PayPal
Videos
About
We have one simple purpose and that is to make you both look fantastic on your big day. Drawing on our experience as a creative agency we have hand crafted our services to make sure our focus is all about you.
Each wedding is a day of celebration of love between two people. Our passion as Photographers & Videographers is to capture every detail, every emotion and every moment in a timeless preservation of your big day that you will be able to treasure forever.

At dgtl Couture we have a simple, unaffected approach to photography and videography, producing photos & films for their veracity and naturality. However whether you want spontaneous and artistic images or more traditional styles our large and skilled team will capture your wedding day exactly the way you envisaged it to be the day you said yes.

We love to get to know each and every couple we work with, because it allows us to understand you both and understand your story and how you would like us to capture it. On your big day we will strive to stay as low key as possible so you can enjoy your big day and know we've got it covered.


Find Us
Reviews

7
Leave feedback

Jude Griffin
Our brief for our photographer from dgtl was pretty straightforward, we wanted a variety of natural and fun photos making the most of the Mozambique beachside scenery without the long photo sessions that would take us away from our guests for hours on the day.

Our photographer was fantastic, very professional and friendly. He listened to what we wanted and also added his own ideas, using props he found around the venue to create backdrops for the photos.

We had a wonderful day and our photos are a true and beautiful reflection of that. They came out better than we could ever have hoped for without the stress of the long photo shoot that happens at most weddings.

Thank you so much dgtl concepts for giving us perfect lasting memories of our special day!

Susanna
dgtl completely exceeded our expectations. They were extremely professional and quick to respond to our initial enquiry/further questions and finer details throughout the planning process. On the wedding day they were exceptional, we hardly noticed them whizzing around us photographing/videoing... and yet looking back at the photos they literally captured every minute! They were super quick and organised on the group and family shots, which was ideal as it was a very hot day... but then they took their time taking more intimate shots of myself and my husband which was what we had requested.

The photos captured the wedding setting perfectly, but more so they capture us and our emotions, our wedding was the best day of our lives and looking at the photos shows just how happy we were. Considering the team took photos for 2 days over the wedding, plus a video of the whole weekend I would say they were extremely good value and it was worth every penny. Everyone advised us to choose a quality photographer as the photos are what you keep for life, and I am so glad we did. They were fantastic and I couldn't recommend them enough.

Klairi Senkal
For our Wedding photography and Videography we chose dgtl Couture. We have been very happy with their professionalism, can-do attitude and the quality of both the photos and the video. We have received the most positive feedback from our guests too who were amazed with the photos we shared with them. We highly recommend dgtl Couture.

Olanda Katuruza
Where to start with dgtl couture?! Initially didn't budget for a video on our big day - however so glad we did! Professional and personable, could not have asked for any more from the team and that was just on the day. When we received our highlight video, realised that was one of the best investments we've ever made. Would most definitely recommend the package with 2 x videographers for the day. Quality of the video was another wedding gift within itself. Captured moments we otherwise would never have seen along with awesome drone footage. Planning a wedding can at times feel like pain in the you know what.. however when you find a company like dgtl couture who are not only awesome but also deliver, makes it all worthwhile! These guys are worth every penny! And their custom USB/ presentation box was sick! Loved it.


Samantha Griffiths
Really can't recommend these guys enough, they are so talented, professional, friendly and nothing is too much trouble. Great value for money and worth every penny! Our photos were amazing and the video well I can't even explain how great it is!unbelievable!thanks again

Ghazaleh Fard
Absolutely loved dgtl couture's work; before, after and on our actual wedding day. The team was so calm, friendly, professional and ever so creative. We loved our photos and our video was fabulous!! The quality of the teams work was excellent and they were so accommodating i.e. me running late by 45min and things not panning out as expected at times :) Martin, Atilla and Sam it was an honour to have you guys with us on our special day capturing moments that we would have easily missed or forgotten. You guys did an amazing job and cannot recommend you enough!

Vickie Williams
I contacted dgtl Couture in relation to photography and videography for my wedding after I had reviewed their previous work on their website. I was very impressed with what they had done on other weddings and events. They visited the location of our wedding with me and my husband and we talked through ideas and locations on site. The photos were great and the videography even better. They really captured our special day. I would recommend them for weddings and events. A really friendly and approachable team.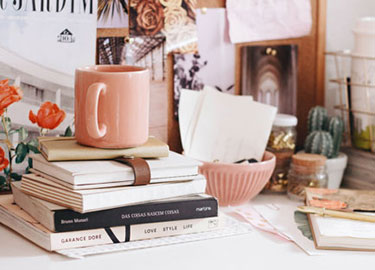 Your free account will also enable you to:

Easily manage and securely book your suppliers

Stay on top of wedding planning with our intuitive checklist

Keep an eye on spend with our budget tracker

Create and track your wedding guestlist

Plan your wedding on the go with our mobile app, downloadable via the App Store or Google Play
Thanks for your enquiry! You'll hear back shortly.
Couples interested in dgtl Couture also sent enquiries to the suppliers below too. You can simply send the same enquiry to them in one click.
Big Day Productions
?

Big Day Productions provides Affordable, Professional Wedding Photogra...
Steve Hood Films
?

Cinematic Wedding Stories told from the Heart
SHRIGLEY WEDDING FILMS
?

Shrigley Wedding Films are a luxury wedding videography team based in...
Big Day Productions
?

Big Day Productions provides Affordable, Professional Wedding Photogra...
Steve Hood Films
?

Cinematic Wedding Stories told from the Heart
SHRIGLEY WEDDING FILMS
?

Shrigley Wedding Films are a luxury wedding videography team based in...
Are you sure?
If you don't ask, you'll never know...
Continue to chat
Leave
Is this supplier not for you?
Explore other suppliers.
Sign up to our free planning tools today to save suppliers