Cherish Wedding Video
The Basics
Do you travel
Do you do destination weddings
Do you film in HD
Do you offer a highlights film
Can we have the raw footage
Can couples select their own soundtrack
Do you use independent microphones for the ceremony/speeches
---
Style of videography:
Documentary, Cinematic, Mixed Media, Other
What coverage of the wedding do you offer?
Entire Day, Bridal or Groom Prep to Evening Celebrations
How many people will be filming on the day?
1, 2 or 3 Videographers Are Available
Where are you based?
UK WIDE & Anywhere Destination Weddings
How will couples receive their film?
DVD, Blu-ray, USB, Online
What length are your films?
Various Options: Short (5 mins), Medium (30 mins), Long (90 mins)
Additional info:
www.cherishweddingvideo.com. Cherish Wedding Films are a 9-year experienced Wedding Videographers, creating beautiful and extensive Wedding Videos in a professional and friendly manner.
What forms of payment do you accept?
Cheque, Cash, Bank Transfer, Other
Can we add a second shooter
Do you travel
Do you do destination weddings
Are digital copies included
---
Style of photography:
Traditional, Reportage, Artistic, Alternative, Journalistic
Standard rate includes:
I'm flexible
Where are you based?
UK WIDE & Destination Weddings
What forms of payment do you accept?
Cheque, Cash, Bank Transfer, Other
Videos
About
9 YEARS OF WEDDING VIDEO BLISS: creating wonderful, beautiful, creative and unique Wedding Videos for thousands of amazing couples over the years.
Hello and Congratualations on your Engagement!

www.cherishweddingvideo.com

If you are looking for a fantastic and memorable Wedding Video, look no further; Cherish Wedding Films have been creating beautiful, professional and extensive Wedding Videos for over 9 years and have enjoyed and loved every minute of it!

We relish the opportunity to create a memento for you that will last a lifetime, a precious keepsake that you can watch over and over again, in 5, 10 or even 50 years time. There really is no substitute for a Wedding Video, nothing else can describe, illustrate and tell the story of your Special Day so vividly and vibrantly as a Wedding Video and we would love the opportunity to be part of helping you and all your friends and family relive every amazing moment again and again!

Please look through our Wedding Planner profile for more information, samples of work, testimonials and much much more. For full length samples of work, a quote and to answer any queries, please don't hesitate to get in touch with us at:

[email protected]

We would love to hear from you and hope that we have the opportunity to help you cherish your Wedding like no other, making your unforgettable Day become truly that!
Reviews

14
Leave feedback

Jenny
We were delighted with the wedding video. Cherish Wedding Films captured the actual happiness, romance, comedy and uniqueness of our day. They didn't just produce a generic wedding video, but something very personal and attentive. We felt the creative editing and soundtrack were excellent.

Throughout the whole process, from first meeting to discuss the video, we always felt well listened to. Their filming style on the day was unobtrusive and a lot of the footage surprised us afterwards as we hadn't noticed it being taken!

The final film is something I will always value really highly. It was also great to receive the full footage, with hours that didn't make it into the final edit.

Jenny & Nick

Jenny
Hi Cherish Wedding Films, we would like to thank you ever so much for being part of our big day and capturing all of our special moments. I watched the Wedding Video a few days ago and it was just amazing, watching the ceremony made me cry with happiness, seeing how good the day was and it was amazing to see everyone having such a good time (which was a big relief as you never know whether they did or not!).

For anyone who is not sure about hiring a videographer, it is definitely worth it. I spent hours searching for a good, affordable, reliable company and the end product of what I got was unbelievably magical. They were so good that for the first 3 hours, I didn't even realise the guy filming me was even around, which was nice, as everything was just natural.

Thank you ever so much.
Jenny & Alex.

Beth
We are both over the moon with our DVD. We have already recommended you to several of our friends. The sound and the picture quality are fantastic.

We were unsure of having a video as we didn't like the idea of someone filming us but you were so discreet we didn't even feel like we were being filmed.

Just like to say a huge thank you!!!

Beth & Andy.

Louisa
I wanted to take the time to say a massive thank you on behalf of myself and Chris for the Wedding Video that you have done for us which will be a priceless memory of our Special Day.

You have been very professional and great to work with. We were both nervous about a Videographer as neither of us like being centre of attention but you weren't in any way intrusive and worked around the schedule of the Day perfectly, which was really reassuring and made us feel very confident about your professionalism.

You captured the atmosphere perfectly and the messages to camera to us from our closest friends were priceless and a lovely surprise as we were unaware of these messages being recorded.

Thank you for keeping us updated throughout the whole editing process and the idea of the demo clip for us was great as it provided us with a snippet of the Wedding Video only a week after the Wedding to view and show friends and family. We can't thank you enough for providing us with our Wedding Video, which we will be able to share with friends and family forever.

Thank you so much,
from Chris and Louisa

Abby
I am so glad that we found Cherish Wedding Films just before the wedding, it was a last minute thing but I am so happy that we went with them. They were unobtrusive and professional and worked really well with our photographers. They really took on what vibe & feel we wanted for the video and it's exactly what we got.

They captured some real hidden gems of our day, things that we definitely would have missed had he not been there. I felt on the day I could relax a little knowing that they were capturing all I was going to miss, and did they ever!

The DVD is perfect, from the ceremony, speeches and right up to the first dance, all the key points on our day were there! They used our music choices and blended them in perfectly! Even the DVD cases & DVDs themselves look great!! Everybody who has seen it has said how great it all is. I would recommend a videographer to everyone for their wedding, and I would definitely recommend Cherish Wedding Films.

Thank you so much.
Abby & Dave

Clare
I would like to take this opportunity to thank you for producing our Wedding Video.

From the beginning when I contacted you through to receiving the finished product you have been extremely helpful and always responded quickly.

The finished product is amazing! My husband and I were filled with emotion reliving our special day. You managed to capture the ambience and over whelming happiness shared by ourselves and all our guests on our special day.

Thank you so much,
Clare & Paul

Julia
We found Cherish Wedding Films on here very last minute, after deciding we really wanted to have our Wedding on DVD. Without giving them much guidance on what we were after, we left them to it on the day and we weren't disappointed. They managed to capture some great moments from the day and edited them all to our Wedding song and a selection of other chosen tracks. Within a couple of weeks, we received a DVD through the post, beautiful presented (it looks like a blockbuster movie!!). The film evoked so many emotions that I couldn't help but well up whilst watching it.

Cherish Wedding Films are a fairly new wedding videographers, but produced a highly professional DVD that we will keep forever. I would highly recommend them.

Julia & Kieran

Kathryn
Cherish Wedding Films, we would just like to say a huge thank you for filming our wedding day. You fitted us in at very short notice and were very prompt arriving well in time to film our guest arriving. You made sure you were with us throughout the day filming all our memorable moments! You even stayed longer than you should have in the evening, still charging us at the same rate quoted which was the cheapest by far!!!

Then we were presented with a fabulous DVD in a very well presented DVD case with our pictures and information on the covers. It was very touching and the DVD itself was amazing and we are very happy with it and would highly recommend Cherish Wedding Films!!

Thank you so much.
Love Kathryn & Oliver xx

Danielle
Wow! What can we say?! The DVD is absolutely fantastic! The way you've put everything together from the design of the DVD case, the interactive menu and all the extras of behind the scenes bits and the Speeches on the DVD itself; it's so professional - it feels like watching the movie of our Wedding!

The actual 30 minute montage is wonderful, you've captured all our best moments from our Wedding Day in a beautifully filmed and put together video featuring songs that we hold dear to our heart and we just love it!

Considering my husband wasn't too fussed about having a Videographer initially but it's now his favourite memento from the day and it's so lovely to relive the day, we really will treasure it forever.

We really can't recommend you highly enough; from our first contact all those months ago, you've always been extremely prompt at replying to our emails and correspondence which was a huge plus in the planning stages of a wedding and on the day itself you were fantastic - friendly, genuinely enjoyed your job and very discrete, we hardly noticed you were there on the day but you've managed to capture such wonderful memories.

Thank you so very much, we couldn't be happier with the final product and can't wait to have some viewings with our family and friends!

Dani & Rob

Claire
I would like to thank Cherish Wedding Films for doing such an amazing job on our wedding video. They captured so much and the editing was beautiful. The DVD is extremely high quality and exceeded all my expectations!

I'm so glad I have this to watch back as I had forgotten lots of things from the day. I would definitely recommend Cherish to all my engaged friends and family.

Thank you.

Charlotte
Hi Cherish!
We have received our wedding video...WOW!
We cannot Thank you enough!!!
It is truly overwhelming, far better than I ever imagined.
It literally has bought tears to our eyes...being able to re-live our magical day is just amazing!
The attention to detail, incredible! The pure joy, love+happiness on everyone's faces that has been captured is truly brilliant!
Thank you, Thank you, Thank you!
It was the best Christmas present!!!

Leanne
We highly recommend Cherish Wedding Video! They made us feel comfortable at all times and blended in with the group. They worked well with our photographers. The final product that Cherish made for us is brilliant!

We are so pleased we chose to get it all recorded as it was so precious to be able sit down and reflect after, putting the day together again.

We would highly recommend to all couples to get it videoed. Cherish Wedding Films were very reasonably priced for an absolute quality product. Thank you so much Cherish for letting us enjoy our day again!

Thanks so much for everything! We are truly over the moon!!

Sasha Thompson
Our wedding video was really amazing and everyone loves it! There wasn't anything that wasn't caught on camera, really nothing was missed! Cherish were so professional and super unobtrusive. I would recommend Cherish to everyone!

Tania
Cherish Wedding Video are amazing! Easy to deal with, on the day of our wedding, they just blended in and hardly anyone knew they were there. Final products are amazing and it's the best money I spent on my wedding!!!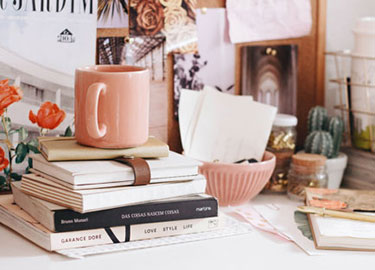 Your free account will also enable you to:

Easily manage and securely book your suppliers

Stay on top of wedding planning with our intuitive checklist

Keep an eye on spend with our budget tracker

Create and track your wedding guestlist

Plan your wedding on the go with our mobile app, downloadable via the App Store or Google Play
Thanks for your enquiry! You'll hear back shortly.
Couples interested in Cherish Wedding Video also sent enquiries to the suppliers below too. You can simply send the same enquiry to them in one click.
Big Day Productions
14

Big Day Productions provides Affordable, Professional Wedding Photogra...
Motionlight Wedding Films
14

Welcome to low cost, high quality wedding videos! Prices start from £3...
Pedz Photography
14

Pedz Photography is a Husband and Wife run professional photography an...
Big Day Productions
14

Big Day Productions provides Affordable, Professional Wedding Photogra...
Motionlight Wedding Films
14

Welcome to low cost, high quality wedding videos! Prices start from £3...
Pedz Photography
14

Pedz Photography is a Husband and Wife run professional photography an...
Are you sure?
If you don't ask, you'll never know...
Continue to chat
Leave
Is this supplier not for you?
Explore other suppliers.
Sign up to our free planning tools today to save suppliers