Worton Hall
---
Oxfordshire
The Basics
Exclusive use
Ceremony license
Licensed bar
Can we bring our own wine
Do you have a late license
Are pets allowed
---
Style of venue:
Modern, Rustic, Festival, Casual
What type of venue are you?
Country House, Alternative, Barn
What kind of ceremony can we have?
Indoor civil ceremony, Outdoor civil ceremony, Nearby church
Ceremony capacity:
400
Dining capacity:
250
Catering:
Flexible
Corkage:
£10 Per Person
Do you have accommodation?
Yes ( for up to 26 guests)
What forms of payment do you accept?
Cheque, Cash, Credit Card, Bank Transfer
About
Worton Hall is a bespoke wedding venue situated in the rural hamlet of Worton Rectory Farm, yet just 15 minutes from the centre of Oxford. The former grain store barn can accommodate weddings and civil ceremonies from 60 to 250 guests, with flexible catering and drink options to suit you.

The former grain store barn has been carefully restored to create an open plan and contemporary space for Weddings and Civil Ceremonies. Providing three adjoining function spaces Worton Hall can host seated wedding breakfasts for 60 to 250 guests.

Fully licensed for civil ceremonies, the wooden Pagoda offers a romantic outdoor civil ceremony location overlooking our willow tree pond and lakes. For the colder months you can opt for Hayloft Gallery, an indoor mezzanine level space with striking views overlooking the Main Hall.

On-site accommodation is provided by idyllic Cotswold cottages. The Farmhouse & Stable Cottage sleep up to 28, and guests can enjoy the on-site heated pool, tennis court, and easy access to countryside walks.
Find Us
Reviews

9
Leave feedback

Mr and Mrs Nevers
From the moment Karl and I viewed the Worton Hall we knew this was the one. Even though at the time we saw the Barn it was not completed we were amazed by the vision that Bev Harris wanted to achieve. From start to finish the planning of the wedding was a joy, not only was our needs catered for but I was given practical advice, it really makes a difference when someone is enthusiastic about your big day too. I personally, cannot compliment Bev for helping me create my dream wedding. Worton Hall was able to create my rustic country theme. All of our guest have said how wonderful the venue was. Set in an remote location surrounded by stunning views I had the pleasure of spending two nights at Honey Suckle Cottage. It was perfect for the night before the wedding to spend the time with my bridesmaids and the night of the wedding with my husband. Thank you again Worton Park Weddings, I wish I could do it all again!

Mr and Mrs Greenwood
We could not have asked for a better venue. Bev was incredibly helpful and accommodating and nothing was too much trouble. She was always there if we needed anything and sorted everything out for us from the beautiful pagoda to the accommodation to the music to the catering. Both of our families stayed in Rectory Farm and Honeysuckle Cottage and couldn't have asked for more in terms of comfort and style: it was perfect. Thank you for making our day exactly as we had hoped it would be.

Clare and Rob
Thank you so much to Bev and all of the team at Worton Park Weddings for making our wedding day so special and personal. Right from the outset, the team took time to listen to our ideas, allowed family members to visit the venue muliple times and gave us the flexibility with catering and drink options that we were after. The venue was simply stunning on the day. The additional bonus of the cottages on site enabled us to spend time with family and friends for the whole weekend rather than the day alone and so many guests commented on the beautiful setting. We can't thank you enough and will always have special memories of our day at Worton Park.

James and Kiki
From the moment we pulled up in the beautiful tree - lined drive leading up to Worton Park for our first visit, we could already sense that we had found that picturesque country side venue we had been looking for to host our Oxfordshire wedding in June 2013. Worton Park really is the most stunning location; the buildings are made of gorgeous Cotswolds stone, the grounds are impeccably kept, there is even a field of horses, bunnies in the gardens and birds twittering away in the trees! It really couldn't be a prettier or more romantic setting for the ultimate English Garden - style wedding! We hired three cottages in the grounds for the weekend of our wedding; The Old Rectory, The Bridal Cottage (Honeysuckle) and the Corner Cottage, and piled about 20 of our friends into them. They all loved being able to stay on - site to hang out with us before the wedding, then having only a short stumble back to bed after the wedding party, plus a lazy Sunday lounging about after the wedding. The fact we had our friends staying with us for the whole weekend meant we were able to hang out with everyone for longer, which just made the experience all the more special and memorable (although the memories past the wedding breakfast are somewhat fuzzier!) The whole team introduced themselves to us as they were setting up for our big day, so the service is incredibly personable and friendly. We are incredibly grateful and truly thankful to everyone, especially Bev. We had guests flying in from all over the world, including the US, Australia, Scandinavia and more. On the day itself every single guest commented on how beautiful the venue and the grounds are . We simply cannot thank Bev and everyone at Worton Park for helping us to have the most special, incredible day at their venue. If we could do it all over again we would pick Worton Park every time. We had the wedding of our dreams and we're sure any one who books there will do too!

Jane and Phil
We would like to thank the team at Worton Park for their contribution to making Becca and Jamie's day such a wonderful experience. From our first meeting with Bev some months back, right up to the Reception, we have been impressed with all the help and assistance she has given and the flexibility of the arrangements. Nothing has been too much trouble. Everything came together successfully and the Blue Room with the Conservatory was ideal for our needs. We have nothing but praise for the whole event and also for the caterers, Worton Thyme. We had booked Honeysuckle Cottage for the weekend for our selves and friends which made it so convenient and we were able to enjoy a relaxing day afterwards. Thanks to all for your part in making the whole day such a memorable occasion.

Tapashya & Kumar
We would like to sincerely thank the team at Worton Park for everything you did to make our wedding the best day of our lives! You were professional, but very personable when dealing with our requests and we appreciate every detail! Thank you for your encouragement and support through the entire process from the early planning stages all the way through to execution on the day. You worked well with our caterers and made sure that there were no delays/glitches on the day. Special thanks to Beverley for making my life so easy during the planning stages by giving me the right contacts and direction. The Venue was perfect for our needs. We were able to have the wedding we visioned at a reasonable cost that we could afford. The cottages adjacent to the venue were both cosy and convenient to accommodate our guests for the weekend. Our guests had a fantastic time at the cottages. We will certainly recommend your service to anyone we know who is in need of a wedding venue. With thanks and best wishes Tapashya & Kumar

Hazel and Ran de Silva
Just wanted to say a huge Thank You for all your help at our recent wedding. We had an amazing day and your efficiency and thoughtfulness were very much appreciated.

Rachel and Dan
Worton Park is an amazing venue. The staff were extremely helpful both in organising the day beforehand and during it. Having accommodation on site meant that it became a weekend's celebration and made it all much more relaxed. It's really difficult to find a venue that will allow you to put your own stamp on things and find your own suppliers - Worton gave us this freedom which meant that we could have the day that we wanted. Thank you.

Stuart & Joanna
Several things attracted us to Worton Hall during our original search for the perfect wedding venue: its flexibility to allow us to shape the day as we wanted (Hannah saying, "we will try and make almost anything happen, so long as it doesn't involve naked flames or fire" sticks in our memory and was true), the beauty of the grounds (including the pagoda area where we were able to be married out of doors) and the purpose built hall, and how personable and helpful the staff were.

The fact that it was possible to also rent the fantastic "Farmhouse" accommodation for around two dozen guests to stay onsite the nights before and of our special day was amazing too.

The staff were fantastic on the day, beavering away to make everything go seamlessly for us and without stress. We are deeply grateful to Catherine, Hannah and the team for making everything go so superbly.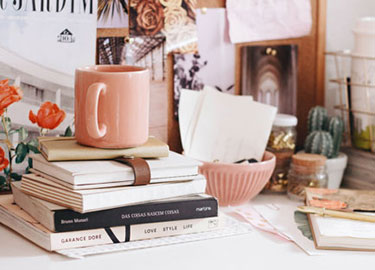 Your free account will also enable you to:

Easily manage and securely book your suppliers

Stay on top of wedding planning with our intuitive checklist

Keep an eye on spend with our budget tracker

Create and track your wedding guestlist

Plan your wedding on the go with our mobile app, downloadable via the App Store or Google Play
Thanks for your enquiry! You'll hear back shortly.
Couples interested in Worton Hall also sent enquiries to the suppliers below too. You can simply send the same enquiry to them in one click.
Eynsham Hall
9

There is something deeply, darkly romantic about Eynsham Hall. The mag...
Bodleian Library
9

Based in the 'city of the dreaming spires', the Bodleian Libraries are...
Heythrop Park
9

Surrounded by 440 acres of its own grounds, this picturesque wedding v...
Eynsham Hall
9

There is something deeply, darkly romantic about Eynsham Hall. The mag...
Bodleian Library
9

Based in the 'city of the dreaming spires', the Bodleian Libraries are...
Heythrop Park
9

Surrounded by 440 acres of its own grounds, this picturesque wedding v...
Are you sure?
If you don't ask, you'll never know...
Continue to chat
Leave
Is this supplier not for you?
Explore other suppliers.
Sign up to our free planning tools today to save suppliers