Trinity House
---
London
The Basics
Exclusive use
Ceremony license
Can we bring our own wine
---
Style of venue:
Traditional, Formal
What type of venue are you?
Historic, City
What kind of ceremony can we have?
Indoor civil ceremony
Ceremony capacity:
130 max in The Library
Dining capacity:
130
Catering:
Recommended supplier
Corkage:
Dependent on the caterer
Do you have a late license?
12am
Do you have accommodation?
No but the new Four Seasons 10 Trinity House Hotel is just next door
What forms of payment do you accept?
Cheque, Credit Card, Bank Transfer, PayPal
About
Trinity House, home to the General Lighthouse Authority, is situated on Tower Hill opposite the Tower of London and is one of London's most distinguished private venues.
Easily accessed by car or the underground, the House has the ambience of a grand Georgian residence and it is an impressive setting for weddings and important social occasions. Available on an exclusive use basis, the building houses five elegant meeting rooms ranging in capacity from 10 to 130 (seated) places and 180 standing. The House also showcases many remarkable maritime artefacts that bear testament to the prominent role played by Trinity House in the nation's maritime history including the brass bell of the Royal Yacht Britannia.
The two main rooms have high ceilings and south facing sash windows which let in a high degree of natural light and look onto the gardens of Trinity Square Gardens. The Court Room has a stunning tromp l'oeil painting in blue and one of the largest single loom carpets in the country. Paintings of illustrious royalty dominate the walls and The Library houses a spectacular silver collection & evocative rare stained glass windows.
Find Us
Reviews

7
Leave feedback

Becky & Don
After searching through several central London venues we fell in love with Trinity House for our Wedding Reception. The sweeping staircase as you walk through the door, the elegant rooms and of course the view from the Library of the Tower of London and Tower Bridge make this a perfect London wedding location.

Edgar and Zoe's helpfulness from the day we first looked at the venue to the moment we walked out as Husband and Wife was faultless. The wide range of caterer choices was rare and a real bonus. We chose Payne and Gunter and thoroughly recommend their expertise.

Our day was perfect and so many of our guests complimented us on Trinity House, we felt very proud to have held our reception at such an impressive venue. We couldn't have asked for better hosts – a huge thank you!

Dan & Katy
My wife Katy and I were married in Trinity House in July, 2016. We had looked at a number of different venues before attending a wedding fair at Trinity House. Seeing this beautiful venue in all its glory allowed us to really see what this place could offer. We decided it was the right location for us that night and we're so glad we did.

That Trinity House is a gorgeous setting is obvious to anyone who steps inside. What we discovered was everything else it had to offer. Trinity House has a wonderful setup that allows for a ceremony in the main room with musicians in the minstrels gallery, a private antechamber for quiet reflection after the ceremony and the big reception room for drinks and canapés. All with gorgeous views of the Tower of London and Tower Bridge. And throughout it all, unerring support from the Trinity House staff: we had Zoë working tirelessly with us to ensure every detail was how we wanted, and always willing to let us view the venue again, on our own or with parents in tow, and Edgar and the Trinity House service staff were there throughout our wedding day making sure it all executed flawlessly.

There are many aspects of that day which help engrave it amongst the pantheon of my greatest memories, but Trinity House is where I became a husband, and I cannot imagine anywhere else I would have rather been.

Terry & Karen
Trinity House … once we found it there was no other place to compare for our wedding venue.
Not only is the place more than amazing (you just have to see it) but you will be pushed to find a better event organiser - Zoe.
Every detail was run to perfection on our very special day and, being a perfectionist myself, nothing went un-noticed and I can't praise everything about this wonderful place enough.
It was the best day of our lives and at the most perfect London venue!

Ellie & Richard
No words can really describe how wonderful Trinity House made our wedding day.
We knew the second we walked through the door, having extensively viewed venues across London, that we wanted to be married here. Zoe and Edgar were incredible throughout the process; kind, diligent, understanding and very supportive of all our needs. The library, where our ceremony was held, has the most beautiful and iconic background of the Tower of London & Tower Bridge. Not only this but the room itself has so many intricate features you do not have to do anything to 'dress it up'.

From the leather seating to the chandeliers, it is any bride and groom's dream venue. The court room in which we hosted champagne and canapés after the ceremony is perhaps one of the most stunning rooms in the whole of London. Original historic paintings give you an air of opulence but also a friendly atmosphere. Trinity House provides the perfect location and venue for anyone wishing to have a civil ceremony. Stain glass windows, stunning views and historical features gave our wedding personality and made it the best day of our lives. We will never be able to thank Zoe and Edgar enough for all their time and effort in making our wedding so wonderful.

We are so thankful for the memories and that we found this stunning venue in the heart of London… the best city in the world.

Hannah & Andrew
Trinity House is the perfect venue for a wedding. The house is presented perfectly and the space is very flexible. The staff are all very knowledgeable and are keen to help in any way they can. The recommended suppliers were also of an equally high standard.

They worked so hard to accommodate us in every way they could before the day (even though we had some outlandish requests) and on the day itself we couldn't ask for more. Zoe and her team were there the whole way through and their attention to detail didn't falter.

You would be hard pushed to find a Central London venue like this that will work as hard to make your day as special as you want it and the cost is also more reasonable than you would expect especially as you can supply your own bar.

We cannot thank everyone enough for the most fabulous day we had.

Andy & Aidee
We had looked at several venues for our wedding and were beginning to give up hope when we came across Trinity House. We were looking for somewhere unique, interesting, beautiful and somewhere that didn't feel like a wedding sausage factory.

The room we chose is simply beautiful. We didn't realise quite how spectacular it was until the photos came through. They look fantastic. We also got some fabulous photos on the stairs and there are no end of wonderful photo opportunities around the building and on the green opposite.

We also cannot say enough about the team at Trinity House. Zoe and Edgar were simply wonderful before, during and after. They were extremely kind and made the entire experience very personal.

Trinity House is not the most well known wedding venue in London but after several weeks of looking around we would say it is one of the most special. Thank you for being part of our wonderful day.

Isabel
We had our wedding reception at Trinity House just before Christmas and the beautiful building looked even more special with all of its wonderful decorations up. Working with Zoë for over a year ahead of our big day was nothing short of a pleasure and she was a fantastic support during the planning process. Her friendly and professional manner reassured us that we were in safe hands. In particular, Zoë was brilliant about allowing us to show family members Trinity House in the run up to our wedding, which was hugely appreciated and added to everybody's excitement! Zoë and the team are justifiably proud of the wonderful history of the House and really care about the events taking place there. We would not hesitate to recommend using Trinity House for any event, but it was truly magical for a wedding reception. It has a very special place in our hearts now and somewhere we feel we will always be welcome. Thank you Zoë!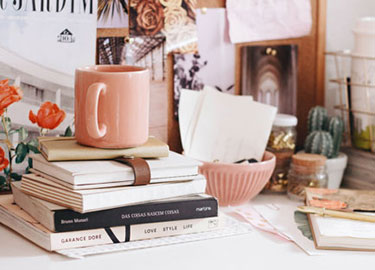 Your free account will also enable you to:

Easily manage and securely book your suppliers

Stay on top of wedding planning with our intuitive checklist

Keep an eye on spend with our budget tracker

Create and track your wedding guestlist

Plan your wedding on the go with our mobile app, downloadable via the App Store or Google Play
Thanks for your enquiry! You'll hear back shortly.
Couples interested in Trinity House also sent enquiries to the suppliers below too. You can simply send the same enquiry to them in one click.
The Lamb Tavern
?

The Lamb Tavern has been a focal point in rich tapestry that is The Ci...
Threadneedles Hotel
?

Threadneedles, is a former grand Victorian banking hall turned into a...
Merchant Taylors' Hall
?

Nestled in the heart of the City, the unique atmosphere of our histori...
The Lamb Tavern
?

The Lamb Tavern has been a focal point in rich tapestry that is The Ci...
Threadneedles Hotel
?

Threadneedles, is a former grand Victorian banking hall turned into a...
Merchant Taylors' Hall
?

Nestled in the heart of the City, the unique atmosphere of our histori...
Are you sure?
If you don't ask, you'll never know...
Continue to chat
Leave
Is this supplier not for you?
Explore other suppliers.
Sign up to our free planning tools today to save suppliers