The Spa Hotel
---
Kent
The Basics
Exclusive use
Ceremony license
Licensed bar
Do you have a late license
---
Style of venue:
Traditional
What type of venue are you?
Hotel
What kind of ceremony can we have?
Indoor civil ceremony, Outdoor civil ceremony, Nearby church
Ceremony capacity:
250
Dining capacity:
228
Catering:
In-house
Corkage:
N/A
Do you have accommodation?
Yes - 70 rooms
Is accommodation included?
Depends on the package
What forms of payment do you accept?
Cash, Credit Card, Bank Transfer
About
The Spa is a family owned and operated Hotel that is run in a relaxed, yet efficient manner retaining excellent standards of service and attention to detail. This elegant 18th Century Mansion is situated on the edge of Tunbridge Wells nestled in 14 acres of beautiful gardens and grounds with 3 lakes
At the Spa, you are safe in the knowledge that our team of experts excel in organising and conducting Wedding Receptions and will be on hand to ensure that your Wedding Day is all that you wish it to be. We have a range beautifully refurbished functions suites along side the stunning outdoor Wedding Temple which can cater for 2 to 228 people and The Spa is also licensed for Civil Ceremonies.

Each of The Spa's 70 bedrooms are individually designed and equipped with en-suite bathrooms, tea and coffee making facilities, complimentary Wi-Fi and flat screen televisions. Located on the 1st and 2nd floors are our Balcony and 4 Poster Rooms. These luxuriously appointed bedrooms are more spacious, have beautiful feature beds and are very popular with Bridal couples.
Find Us
Reviews

36
Leave feedback

Allishia & Minesh
Huge thank you to all of the staff who assisted us leading up to and on the actual wedding day, we really could not have asked for anything more, from our menu tasting weekend in June to the wedding weekend, everything was perfect. The reception staff were wonderful with all of our many requests and the gentlemen who set the room up with us and also those who cleared everything away, were brilliant. Reece (Duty Manager) was wonderful throughout the entire day, as was the lady who took over from him in the evening, nothing was too much trouble. All of our guests commented on how lovely the meal was and almost all are looking forward to spending a weekend away at the hotel in the near future. We really did have a wonderful wedding and have made so many special memories, thanks to the hard work of everyone involved.

Susanna & John
We couldn't have wished for more, the weather, the entertainment, planning, organisation, food, dancing everything was perfect. We had the most amazing time. Feedback from guests were unbelievable; majority said it was like a movie, everything was amazing and they had the best time. They said it was wonderful and were so honoured to be there to experience it. They said it was the best wedding they have attended, which was lovely to hear. Thanks to our coordinator, as well, I know with all of input and changes from my family it must have been stressful, but in the end it all came together, and honestly we couldn't have wished for any better or more from her.

Christine and Paul
I want to say how amazing the day was. Thank you for making the planning process so easy and stress free and for catering to all our requests. So many of our guests complimented the hotel on its appearance and our venue choice and above all on how efficient and accommodating the staff were. The waiters and duty manager were always on hand and at one point when Paul noticed my sisters glass looked empty he told a member of staff and the next moment there were about half a dozen waiters topping up wine glasses. Everything was so efficient, and seamless the whole day. The hotel room I got ready in on the morning of the wedding was beautiful and perfect size so thank you for recommending this room to use. We will be back on our 1 year anniversary if not before.

Laura and David
The day was absolutely perfect, we were so happy with the way everything was run and it had such a relaxed feel to it which was exactly what we were hoping for! Thank you to our wedding coordinator for all her hard work in organising it, and to the staff on the day who were wonderful!

Richard and Pamela
I just want to say a huge thank you to our Wedding Coordinator, planning a wedding isn't easy however we felt very comfortable knowing she was there to provide guidance and support. Everything on the day went perfectly, the food was amazing and the staff were so accommodating, especially the duty manager - every attention to detail was as important to him as it was to us. The venue itself is stunning, our eyes lit up when we first walked into the orangery, the blend of natural light, sparkling chandeliers and a modern decor created the perfect location. The outdoor space provided us with plenty of opportunities for photos with an amazing backdrop of the Kent countryside. Once again many thanks for making our wedding day as perfect as we could've ever imagined.

Emily and Ryan
The wedding went perfectly! We could not have faulted the spa. Everything was done so well and it beat our expectations! The service from all the staff was great, the food was lovely and all the rooms looked fab! We are over the moon with how it all went. Thank you again! I will definitely be recommending the spa to people!

Tiggy and Steve
Steve and I had an amazing memorable day and we know that all of our guests would second that. Right from the start it went without a hitch and I commend the staff who were so very helpful and accommodating. We as well as our guests felt extremely comfortable and well looked after at The Spa Hotel, and we definitely will be returning in the very near future.

Roisin and Brett
The day was truly perfect. I'm still on cloud 9 about it all, it was like a fairytale! The staff the night before were wonderful in helping me set up, nothing was too much trouble - including producing a tool box so I could get into the battery part of the light box! Everything was all in the right place too which was fantastic. On the day the staff were brilliant too. I messed up a vegetarian order (brett said to me just before we entered the orangery did I remember to order vegetarian for his friend Laura, I was like er no!) but the staff sorted it out so it was fine. The bringing in of food was so smooth too and the heating got turned up really easily at my request :) Also loved being able to get into the bridal suite early so we could get ready there, thank you. That room is beautiful! Honestly, we cannot thank you and the staff there enough. It was just so well organised and ran so smoothly and most importantly everyone enjoyed it especially Brett and I. We will treasure the memories forever.

Laura and Chris
We just want to say thank you so much to you and the team at The Spa Hotel for making our wedding day a dream come true. Everything went perfectly - the rooms looked beautiful, the food was delicious and the staff were all very helpful and attentive to our needs. We are sad that it is over, but we will treasure the memories of our perfect day.

Charlie
We got married here on the 7th October and I cannot praise The Spa Hotel highly enough! They made the whole planning process so so easy and every request was met 100%. On the day everything was exactly as a wanted it to be the ceremony was BEAUTIFUL overlooking the grounds. The staff were superb and ensured the day went without fault - a MASSIVE thank you to them. The food was excellent I have heard nothing but good things from our guests, it was delicious and that includes the hog roast in the evening. Our room was spotless and the bed was super comfy. The morning after we had breakfast with some of the guests that also stayed at the hotel this was a lovely finish to our celebrations. Everything was perfect I cant wait for our pictures to be ready so I can relive the day I really did not want it to end. Thank you so so much to all the staff at The Spa our day was just amazing. I cannot recommend this hotel highly enough :)

Leon & Natalie
Our wedding day was perfect, we couldn't have asked for anything else. The staff on the day were also perfect, they kept Leon informed throughout the day on what was next and what they were doing. Our guests have also made comments to us about how good the food and service was during the day and evening. I would highly recommend The Spa to our family and friends. Once again thanks to you and everyone who made our day special.

Charlotte and Dougie
We are still talking about how perfect everything was at The Spa. The attention to every detail was so spot on, we could not of asked for more from you guys - thank you so much.

Roland and Gemma
We had our wedding ceremony in the Orangery and our wedding breakfast in The Royal Suite in May 2016. From the initial enquiry all the way through to the big day itself everything went smoothly and to plan. Having a single venue for everything really makes things more straightforward and about 50 of the invited guests stayed both the night before and on the Wedding Night at concessionary rates. Wedding Breakfast food was fabulous as was the waiter service and indeed how the whole process was conducted. The grounds at the back make a very good venue for wedding photos. We would definitely recommend the Spa Hotel for your wedding. It provides a complete service from initial planning, food and wine tasting to try out various dishes right through to the day itself including laying out the tables with your favours, place name cards etc. They have frequent wedding open evenings which are well worth a visit. Plenty of car parking, easy to find for your guests, impressive looking venue. If you are looking for a single venue for ceremony and wedding breakfast in the Tunbridge Wells area then this is highly recommended.

Pauline Simpson
The wedding on Saturday in our minds, was a tremendous success which was, in no small part, a reflection of your professionalism and attention to detail. Your staff on the day, were all very pleasant, polite and courteous at all times. The venue was beautifully decorated; the food was excellent and our rooms were amazing.

Debra Peacock
We had a wonderful day the sun was shining and Gary was so grateful that you had reserved a space for the MG outside the main entrance. The meal was fabulous the staff very attentive but not rushing us through the meal. It was a lovely surprise to be able to have the orangery terrace for our drinks on arrival all our guests were very impressed. After our meal we all walked down to the bridge and took some lovely photos what an amazing setting so peaceful and tranquil. Thank you once again for all your help and advice to make our day extra special!

Claire
Jeff and I would like to thank yourself, Livi and the rest of your team at the spa hotel for making our wedding a memorable day. We really can not thank you all enough. It was fantastic. The whole team worked so hard for us and this was noticed and remarked out by all of our guests. The food was fantastic. The chef got everything spot on, my friend who is a vegan commented that she has never had such a enjoyable meal out. Thank you all so much.

Mr & Mrs Cain
Thank you so much for all your help with the wedding plans. From the very start The Spa Hotel blew us away with the service that was given and we knew we would be in safe hands. Our day was absolutely perfect! Emilie did an amazing job making sure our day ran smoothly and OH MY the food was delicious. Compliments to the chef, everyone was commenting on how lovely the food was. From sunny Orlando, we want to say another massive thank you for everything to you and all the staff.

Tamsin & Leigh Seymour
The staff at The Spa are exceptional. Everyone worked so hard looking after our guests, providing us with delicious food, keeping the room looking beautiful, the drinks flowing and being there when we needed them. A professional and caring team, all the hard work has been massively appreciated by us and our guests. We couldn't have had a more perfect day and night.

Doug & Shauna
It was the most amazing day - everything went very smoothly, nothing was too much trouble and everyone really went above and beyond. Everyone said how great it was and that the waiting staff were very attentive and the food was delicious. We'd recommend it as a venue to anyone and hopefully we will get the chance to come back again at some point.

Carly King
I would like to say a massive thank you to all the staff, it was a faultless, perfect day.

Jenny & Mark Webster
Just a quick note to say thank you for organising our wedding at The Spa. The Yorke Suite looked absolutely stunning, the service throughout from all the staff was second to none, and the gardens have given us some outstanding photos. We were upgraded to a bridal suite which was a complete surprise to us too! So thank you to all at The Spa for a wonderful service for our Wedding!

Shelley & Adam
Dear Emily, what a wonderfully organised and helpful events planner you are! Thank you so much for all of your help in making the reception of our dreams a reality! We honestly couldn't have asked for more - every detail you had captured perfectly and this allowed us to just enjoy the day. Thank you for taking care of us so well.

Christina Davies
I just want to thank you and your team at the hotel for our wedding day. We both had the most amazing day and your team delivered everything seamlessly. Having such a large family and a larger than normal wedding size, we wanted all our guests to really feel part of the day rather than one of many attending a huge wedding. Your team and hotel helped make this happen by ensuring all food was delivered to each table in such a timely fashion and the room was set up with everyone in mind. We have heard such good things from many of the guests on the treatment they received from your staff throughout the day, evening and of course the next day. Nothing was too difficult for your staff and everyone mentioned how nice and accommodating the hotel was. The bar staff were efficient as were the front desk staff and the evening staff in the lounge who were really attentive and served drinks for the wedding party who had not had enough! The breakfast room provided the next day was also a fantastic idea and everyone really enjoyed regaling stories of the night before. There were so many small touches that your hotel provided, but I just want to say thank you again for ensuring we had such a fantastic day.

Rachel & Mark Thomas
We are both so pleased we chose to have our wedding at The Spa Hotel. Rebecca and the rest of the staff worked so hard to make our special day so perfect. We had complete peace of mind that everything had been taken care of beforehand, which meant we could relax and enjoy the lead up to the wedding. Our guests loved the location, the food and the service and attention they received from the staff. We feel that our day could not have been any better. Thank you to everyone.

Mrs Beeney
My daughter married her fiance on Friday, I would just like to congratulate all the staff on the most magical day, the attention to detail was truly outstanding, Tom and Rebecca went out of their way to help as did the bar staff and waiters. The food was truly fabulous, enjoyed by all even the older generation! I have had a lot of feedback and all have said how wonderful it was thanks to you guys! It truly made their day a magical one to remember and for all of us. Once again thank you very much.

Alison Greenfield
Please our thanks to Emilie and her team for such a wondreful day at the wedding of our son, John Greenfield, to Helen Parsons last Saturday. From the moment we arrived from the ceremony at the Church the attention to detail was perfect. The whole day was superb and the Royal Suite was commented upon by all our guests as being the perfect setting for their day. We particularly liked the way breakfast was served for those guests staying after weddings. Rather than be in the restaurant to have the same room as the wedding breakfast was superb for us. Please pass on our thanks. Emilie even managed to supply lovely weather too!!

Neil & Amba Parker
Thank you for a wonderful wedding, drinks reception and wedding breakfast. Your attention to detail, wonderful food, and extremely attentive staff made our special day a wonderful occasion for all.

Angie & David
I wanted to let you know how pleased David and I were with how the whole wedding went. Staff in all departments performed their tasks in an exemplary manner from the waiting staff, the bar staff through to management. We felt like we were very valued guests and that nothing was too much trouble for anyone. The food was excellent. We have had no end of compliments from our guests regarding this aspect. All those who stayed overnight were also more than happy with the accommodation and the staff's attention and welcome. We could not have asked for more. We would especially like to thank Emily for all the hard work and attention to detail, and also for the amount of time given to us in the lead up to the big day. It was very much appreciated by us both. We would not hesitate to recommend The Spa Hotel to anyone who was planning a special event and function.

Charley & Vanessa Jones
We cannot thank Rebecca and the team at The Spa Hotel enough for how wonderful they made our wedding day. Everything about it from start to finish was truly flawless and we were made to feel special at every opportunity. We were given advice on every detail throughout the planning process and there were great options to choose from for everything. On the day everything went smoothly and we were able to enjoy the day while everything else was taken care of for us. The food was sensational and all of our guests had a fantastic time. This was due to the staff on the day making every effort to look after every need of everyone there. I have been to many weddings and both my wife and I have never had a better experience. The value in terms of what was given was excellent. I know people who have paid 4 times as much at other venues and not had the kind of day that we were given. All in all, a perfect day and a perfect venue. We will definitely be recommending the Hotel and will be going back for other events in the future.

Ewen Bennett
Our wedding was fabulous and we are extremely grateful to all at The Spa for helping ensure a wonderful experience was had all round. I literally can't think of one element of the whole process that wasn't thoroughly enjoyable and by all accounts our guests had a great time too!

Anna & Peter Gurr
We just wanted to thank you very much for all of your help in the organisation of our wedding. We had an amazing day. The food, the drinks, the service - everything was fantastic. Please also pass our thanks onto Emilie who was brilliant on the day - we couldn't have asked for a more perfect and smooth day and the grounds looked beautiful in the sunshine.

Helen & Mark Sinclair
Thank you so much for all your help on our Wedding, the day was seamless and all our guests commented on how good the staff were.

Mrs Nesta Legge
My daughter got married on 29th June at The Spa Hotel and thanks to all the staff it was a perfect day. Many of the guests stayed the Friday and the Saturday and we all had lovely rooms and good service. I would certainly recommend this Hotel for weddings, other occasions or just to stay for a short break. My special thanks go to Rebecca, the Wedding Coordinator, and Denise the Reservation Manager, and the Duty Managers for Saturday 29th June. My thanks also go to all the bar staff. Everyone went that extra mile to make it such a wonderful occasion. We will definitely use this Hotel again!

Amy
Just wanted to let you know that our Wedding at The Spa was fantastic and we really enjoyed the day. So thanks so much for all your help and please pass our thanks onto Emilie the Duty Manager and the girls in Spa Spa, especially Charlotte.

Julie
I just wanted to thank you for making our Wedding Day so special. The staff were absolutely amazing and everything was just as we wanted it. Please pass on our thanks to the Duty Manager, who was brilliant throughout the day.

Mrs Joy OConnell
We had our wedding at the Hotel on 19th May and from the very first meeting with Lisa right through to checking out, we couldn't have wished for more. Lisa was excellent, so attentive, and made sure that every query I had, or every request I made, was dealt with quickly and efficiently. She really is an asset to your hotel. The Head Waiter was also excellent, he really did treat us superbly, definitely helping to create a happy and stress free day for us. They both really did contribute to making our day really special. Thank you all, we've had a brilliant experience and will recommend you to everyone.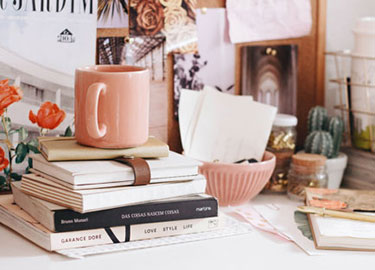 Your free account will also enable you to:

Easily manage and securely book your suppliers

Stay on top of wedding planning with our intuitive checklist

Keep an eye on spend with our budget tracker

Create and track your wedding guestlist

Plan your wedding on the go with our mobile app, downloadable via the App Store or Google Play
Thanks for your enquiry! You'll hear back shortly.
Couples interested in The Spa Hotel also sent enquiries to the suppliers below too. You can simply send the same enquiry to them in one click.
One Warwick Park
36

Charm, style and luxury. One Warwick Park offers all of this in abunda...
Hever Hotel
36

A peaceful setting with lovely gardens & courtyards. The magnificence...
Ashdown Park Hotel & Country Club
36

Set in 186 acres of landscaped Sussex countryside, Ashdown Park Hotel...
One Warwick Park
36

Charm, style and luxury. One Warwick Park offers all of this in abunda...
Hever Hotel
36

A peaceful setting with lovely gardens & courtyards. The magnificence...
Ashdown Park Hotel & Country Club
36

Set in 186 acres of landscaped Sussex countryside, Ashdown Park Hotel...
Are you sure?
If you don't ask, you'll never know...
Continue to chat
Leave
Is this supplier not for you?
Explore other suppliers.
Sign up to our free planning tools today to save suppliers