Fanhams Hall an Exclusive Venue
---
Hertfordshire
The Basics
Ceremony license
Licensed bar
Are pets allowed
---
Style of venue:
Modern, Glamorous, Formal
What type of venue are you?
Country House, Historic, Outdoor Space
What kind of ceremony can we have?
Indoor civil ceremony, Outdoor civil ceremony
Ceremony capacity:
130
Dining capacity:
130
Catering:
In-house
Corkage:
N/A
Do you have a late license?
1am
Do you have accommodation?
77 Bedrooms
What forms of payment do you accept?
Cheque, Credit Card, Bank Transfer
About
Fanhams Hall is a Jacobean Manor combining glamour and style in a romantic setting. Secluded areas, tumbling waterfalls, enchanting walks, views over terraces and an amazing Japanese Tea House all within our Grade II listed gardens create a spectacular area for photographs and memories.
Set in 27 acres of stunning grounds, Fanhams Hall is a Grade II listed Jacobean mansion offering licensed outdoor and indoor civil ceremonies. With periodic features in the main house and a contemporary lakeside venue, we have something to suit everyone.

Our Grade II listed Japanese Tea House is just one of the stunning locations where you can exchange your vows or perhaps you'd prefer the magestic Great Hall with its original minstrel's gallery and gorgeous open fireplace. The Lakeside Pavilion boasts its own terrace overlooking the lake and panoramic views of the gardens bringing the outside in and for a touch of grandeur, choose the Long Gallery with its hand carved oak panelling and ornate ceiling.

For your evening celebrations, we can create a spectacular reception and at the end of your special day, your guests can retire to the 77 bedrooms available.
Find Us
Reviews

19
Leave feedback

Christine and Steve
The wedding was amazing and everything we had pictured!

Christine and Steve
The wedding was amazing and everything we had pictured in our minds. The team made life extremely easy leading up to the day. It was all very non stressful and basically you took charge of everything in a very professional way so we had no worries. On the day before and day of the event Jensen and his team worked wonders to make it truly memorable. The rooms were spectacular and everything ran so smoothly. Jensen went that one step further to make sure we were looked after and that everything was perfect. The meal was delicious, compliments to the chef and his team and the serving staff were efficient and unobtrusive. Again a truly professional team.

Candice and Dan
We had an amazing day and could not be happier with how it went. Jonathon was absolutely fantastic from start to finish, he made sure everything ran smoothly and took so much pressure off myself and Dan. The bar staff were excellent, always making sure we had a drink and everyone was happy and the girls on reception made sure we were well catered for in the morning. We really can not thank every one at Fanhams enough for the fantastic job they did.

Sandy and Steve
My wife and I had our wedding here on 14th April 2017 (in the superb Long Gallery and Great Hall), and we would both like to show our gratitude and deepest appreciate to the staff here, especially Nick and Jensen who were our event managers for our special day. Not forgetting Amelia and Ellie, who were always accessible (by email and phone) in the months proceeding the wedding to help us iron out all the small details (which were essential as we were planning it remotely from HK!). The staff here gave their all into ensuring that the day went to plan, and that we could relax and enjoy the occasion. We would not hesitate to recommend Fanhams Hall as an unforgettable wedding venue, especially its spectacular grounds which are perfect for capturing incredible shots that will be remember for a lifetime. Once again, thank you to all at Fanhams Hall that made the day happen!

Mr and Mrs Stannard
We got married at Fanhams Hall recently and had the most incredible wedding!!! From start to finish our wedding planner Ellie was just brilliant, nothing was too big or too small, she was everything we needed to help plan our wedding day! Then on the day Jonathon our Operations Manager for the wedding ran such a slick day, everything ran so smoothly and it was so relaxing that he gave us so much confidence that everything was under control. All our guests commented on what a beautiful venue and wedding it was. They were well fed and all said they thought the food and service were fantastic! Thank you Fanhams Hall and Ellie & Jonathon for the best day of our lives!!

Rachel and Darren Dixon
Rachel and I would like to say a very large THANK YOU for making our day / weekend go so smoothly. From arrival on the Saturday, service excellence across bar service and assistance from Nick and Jensen. The offer and assistance Sunday Morning and the wonderful meet and greet from Hotel Reception, Jensen and team as our wedding party arrived at Fanhams Hall. Bringing guests from Dubai, Canada, Cheshire, Wales, Devon, all stating the wonderful service and staff interaction and many stating some of the best food they had eaten for many months. Plus the presentation, this followed through to the evening with Jensen and Nick and into the breakfast the following morning. Working in the Spa and Hotel industry, it was a real pleasure from start to finish. Plus the wonderful feedback received from many of our guests and relatives. Debbie, Paul and Jensen – you will all appear in our wedding album with a good selection of photos from our day.

Mr and Mrs Shingler
We had our wedding at Fanhams hall in late October. The whole day went brilliantly, the service was seamless, the staff were attentive and nothing was too big an ask for them. The venue is amazing, lots of comments that it reminded guests of Downtown Abbey (can't vouch for that as I don't watch it myself). Overall I can't recommend this place enough, the food was top notch as well, compliments to the chef. Overall a thoroughly memorable and enjoyable day.

Claire and Greg Dixon
Greg and I wanted to thank you and the wider team at Fanhams for making our wedding so amazing!We had some many compliments about the food, staff, and venue!
You really did make our day memorable and special. Thank you so very much.


Siobhan and Ryan Coogan
You all really looked after us, we had an incredible day and weekend to some extent. I hope the team weren't too over worked with us all?! Everyone has said it was a brilliant wedding, the food was amazing and we are just trying to relive it all now.

Gemma and Dino
Thank you so much for your help planning the wedding. It was absolutely amazing- all we hoped for & more. Nick and his team were fab at ensuring the day went as smoothly as it could. We are just sad that it is over!

Gemma
I attended the Springfield/Cook wedding on Friday 2nd June and I just want to thank all of the staff for making it such a wonderful day not only for the bride and groom, but for the guests as well.

Starting as we checked in, the ladies on the front desk were extremely helpful on giving us directions to the venue far the ceremony and to our rooms. The staff who served us our food at The Wedding Breakfast and also the bar staff were extremely friendly and polite and very attentive. I would like to thank the wedding co-ordinator/chefs for sorting out a meal for me due to dietary requirements - all the food I was served was delicious.

It was an absolutely perfect day that ran very smoothly thanks to the professionalism of all the staff and would highly recommend this venue to other people for their special occasions.


Mr and Mrs Day
Thank you so much to you both and all the staff that helped to make our Wedding Day the best day of our lives!

Kirstie and Laurence
The best day we've ever had!! Thank you for all your hard work and effort to make the day so super!! (See what I did there)

You made our day perfect from start to finish!! Everything ran so ridiculously smoothly and I can not recommend you enough!! If only we could do it every weekend!! Thank you so much!


Mr and Mrs Spring
Getting back to normality has taken a bit of time. Our wedding went perfectly thank you. Neither I or Kirstie can find any flaws with the day and the work Jonathon and the team put in. It was a truly incredible day we will treasure forever. The theme and food went down really well and everyone has been asking how we found Fanhams because of how lovely a venue and exceptional the gardens were. I think the gardens and magician stole the show a little bit; but hearing everyone's feedback has just made it seem even more magical. We got our pictures yesterday from Patrick so have attached a few. Again can we both just thank everyone at Fanhams with a special mention to you for all your help in the build up and Jonathon for everything he did on the day. It is something that will stick with us forever!

Kirsty and John
We had the absolute pleasure of getting married at Fanhams Hall last weekend and the whole team made our day so special. Their attention to detail throughout the whole process from booking through to the end of the day was impeccable. We could not have asked for a more attentive approach. All of the staff were amazing and the food created was out of this world but I must say a special thank you to Lauren Thomas who was with me throughout the whole process and to Nick the Banquet Manager who ensured everything went smoothly and like clockwork all the time we were at Fanhams Hall. If you are looking for a first class venue and first class staff- there is no where better.

Mr and Mrs Mould
Thank you for all your help as function manager in helping to make Katherine and John's wedding such a lovely day. We would also like you to pass on our thanks to Nick and all the other hardworking staff. The day ran really smoothly and efficiently.

Claire and Ilario
Thank you to you, and all at Fanhams Hall, for a wonderful day! It went so well and we loved every minute of it.

Sarah and Ryan
I will be leaving a review on facebook but just wanted to say thank you for everything , you were so helpful. Jenson on the day was also amazing.

Louise and Mitchell
Thank you! We had the best day ever. Everything went perfectly! I can't stress just how amazing all of the staff at Fanhams were - especially Jonathan. He was so on top of everything all day, we didn't have to worry about a thing and everything went completely to plan. Our guests all commented on the venue and how fantastic everything was. We will definitely leave a review on trip advisor as soon as we are home! Thank you for all the planning and putting in so much effort into all of the preparations.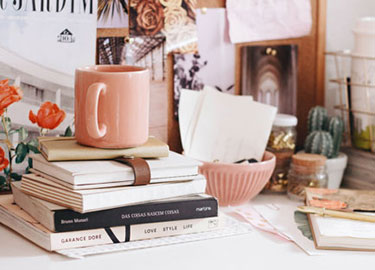 Your free account will also enable you to:

Easily manage and securely book your suppliers

Stay on top of wedding planning with our intuitive checklist

Keep an eye on spend with our budget tracker

Create and track your wedding guestlist

Plan your wedding on the go with our mobile app, downloadable via the App Store or Google Play
Thanks for your enquiry! You'll hear back shortly.
Couples interested in Fanhams Hall an Exclusive Venue also sent enquiries to the suppliers below too. You can simply send the same enquiry to them in one click.
Hanbury Manor Marriott Hotel & Coun...
19

Host your wedding in the ultimate romantic setting — a country retreat...
That Amazing Place
19

An exclusive use 15th Century Country Manor House set in stunning surr...
Down Hall Hotel & Spa
19

Set within the beautiful Essex and Hertfordshire countryside, Down Hal...
Hanbury Manor Marriott Hotel & Coun...
19

Host your wedding in the ultimate romantic setting — a country retreat...
That Amazing Place
19

An exclusive use 15th Century Country Manor House set in stunning surr...
Down Hall Hotel & Spa
19

Set within the beautiful Essex and Hertfordshire countryside, Down Hal...
Are you sure?
If you don't ask, you'll never know...
Continue to chat
Leave
Is this supplier not for you?
Explore other suppliers.
Fanhams Hall an Exclusive Venue
Sign up to our free planning tools today to save suppliers