Bickleigh Castle
---
Devon
The Basics
Exclusive use
Ceremony license
Licensed bar
Can we bring our own wine
---
Style of venue:
Traditional, Rustic, Gothic, Casual
What type of venue are you?
Country House, Castle
What kind of ceremony can we have?
Indoor civil ceremony, Outdoor civil ceremony, Nearby church
Ceremony capacity:
120
Dining capacity:
120
Catering:
In-house
Corkage:
£9.60 per bottle
Do you have a late license?
Our license is until midnight or 1 o'clock with an extension costing £80.00.
Do you have accommodation?
Up to 40 guests, Bridal suite in the Castle.
What forms of payment do you accept?
Cheque, Cash, Credit Card, Bank Transfer, PayPal
About
Whether you dream of an outdoor wedding in the Castle grounds, or an indoor vintage-themed wedding, Bickleigh Castle can accommodate your every need. A truly unique venue, Bickleigh Castle is the only castle in Devon and you will be hard pressed to find anywhere matching its magical charm.
Weddings at Bickleigh Castle in Devon are a little piece of heaven! We will ensure you have the wedding of your dreams, one that you will remember forever. Whether you are looking to hold a small intimate occasion, or you dream of a large wedding surrounded by all your family and friends then Bickleigh Castle is the perfect location for your special day

Bickleigh Castle is steeped in magic, mystery and enchantment. As a unique Devon wedding venue, couples and their loved ones come together to make the Castle and surroundings their home for the duration of their stay. We can arrange an indoor or outdoor wedding, and cater for an intimate occasion with canapés or a full-scale fine dining experience. Bickleigh Castle provides the perfect setting for your special event.

A wedding at Bickleigh Castle includes exclusive use of the castle, a choice of welcome drinks for all your guests, and a personal wedding co-ordinator and toastmaster to ensure everything goes perfectly on the day!
Find Us
Reviews

6
Leave feedback

D Lake
My daughter & her fiance got married at Bickleigh Castle last Saturday. First of all i would like to thank Sarah & all her staff for the perfect wedding. If you want a fairy tale wedding then this is the place for you. From the very first time my daughter & her now husband went to Bickleigh & fell in love with the place to the day of their wedding everything went without a hitch. The wedding planner (Sharon) was very helpful especially on the big day. If you needed anything done i just asked her & it was done. We arrived on the Friday & stayed until the Sunday. We took over the whole castle for the weekend which made the whole occasion very personal & private. The rooms were very clean & well equipt. When we got there we were greeted by Matt who was very helpful throughout the whole weekend, nothing was to much trouble. All the food we had was very good & plenty of it. The bar man Richard was also very friendly & helpful too. We had fireworks at the end of the evening, they were amazing & went on for about 10 minutes (best i've seen).
We will definately go there again as it is perfect if you just want to unwind & have a quiet break in a rural setting or a special event. There are plenty of things to do if you want Tennis, Croquet & lots of country walks. My husband went Fishing on the morning of the wedding which is his passion & some went playing Golf.
I am now rabbling on about the place but it was so perfect but not if you want a modern wedding or wish to stay in a busy place.

Anon
I have just spent the bank holiday weekend at Bickleigh Castle with my family for my cousins wedding and it was AMAZING!!!! The grounds and castle are stunning, the owner and staff are brilliant and nothing was too much trouble. The rooms are very beautifully decorated and everything was very clean and well looked after. The food was wonderful, everything was perfect!!! As a wedding venue outstanding, they made everything go as it should, everyone had such a brilliant day (and had the most amazing fireworks display I'd ever seen) love this place and would recommend it as a break away or wedding venue anytime!!!!

Richard L
My daughter held her wedding ceremony and reception here. All rooms were taken for Friday and Saturday by wedding guests. It was superb. Apart from one plumbing problem in one of the rooms, for which charges were waived by way of apology, it was faultless. Nothing was too much trouble, and whatever specific requirements were made were accommodated.. The place is idyllic, My daughter and her now husband had visited a number of venues, and this place was outstandingly superior to all the rest. When Sarah, the owner, said that they are always receptive to suggestions as to how to make improvements to give greater satisfaction to customers, my response was "don't change a thing". I

Mike
Delighted to have spent a lovely weekend at this characterful and charming castle. Sarah John Jess and the rest of the staff made us feel very welcome and went out of their way to ensure our stay was memorable from the moment we arrived right through to the last minute, joining in on the easter egg hunt in the grounds on the Sunday morning.
On the morning of the wedding I would have fully understood if no-one had been free to take us on the castle tour, but John was more than willing, and his impressive knowledge of the history, characters, art and war artefacts made the tour a real highlight - and all for free. Where else could you see and touch an actual helmet dating back to the crusades!!
Our room was hard to fault with very comfortable large double beds good sized en suite and wooden beams a-plenty. Even decaf coffee in the rooms which my wife was very impressed with.
Great food throughout and reasonable bar prices.
Yes a period property of such character does have its creaks and groans of course. The owners continue to upgrade facilities - let's face it, the castle and cottages must soak up the cash in maintenance.
Overall a wonderful experience.

Murdoch
We were lucky enough to discover Bickleigh Castle for our wedding venue. We fell in love with the rural charm from the pretty little chapel to the ducks on the pond. The staff looked after our every need right from the very start. Nothing was too much and they helped our day run smoothly going above and beyond what they were required to do. It was fabulous to be able to have all our friends and family staying with us in the chocolate box cottages and everyone and I really do mean everyone said what a perfect wedding it was and whilst I take some credit(!!) a large proportion of the credit goes to the venue. The food was wonderful and it was a shame my dress didn't allow me to do it more justice.

Thank you Bickleigh Castle for all your love and support on the run up to and on our wedding day. You ensured that all my dreams of a rural charm filled wedding came true.

Jane B
We have held three very special occasions at the castle, a wedding and two christenings, each one of them will hold very fond memories for everyone who attended. The owners of Bickleigh castle are passionate about their business and put everything into ensuring the event is perfect in every way. Set in beautiful surroundings with history, the castle offers a unique setting and I highly recommend it for any special occasion. We will be back!!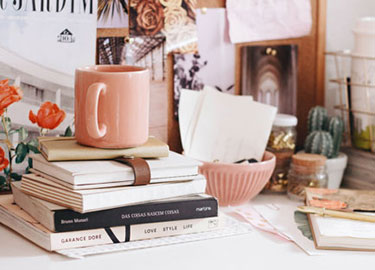 Your free account will also enable you to:

Easily manage and securely book your suppliers

Stay on top of wedding planning with our intuitive checklist

Keep an eye on spend with our budget tracker

Create and track your wedding guestlist

Plan your wedding on the go with our mobile app, downloadable via the App Store or Google Play
Thanks for your enquiry! You'll hear back shortly.
Couples interested in Bickleigh Castle also sent enquiries to the suppliers below too. You can simply send the same enquiry to them in one click.
Bridwell Park
?

Bridwell is a stunning new exclusive use venue in Devon, offering a pe...
Huntsham Court
?

48 hour private country house take over! A magnificent and exclusive u...
Rockbeare Manor
?

An exquisite Grade I listed, Regency country house wedding venue set i...
Bridwell Park
?

Bridwell is a stunning new exclusive use venue in Devon, offering a pe...
Huntsham Court
?

48 hour private country house take over! A magnificent and exclusive u...
Rockbeare Manor
?

An exquisite Grade I listed, Regency country house wedding venue set i...
Are you sure?
If you don't ask, you'll never know...
Continue to chat
Leave
Is this supplier not for you?
Explore other suppliers.
Sign up to our free planning tools today to save suppliers