Osmaston Park
---
Derbyshire
The Basics
Exclusive use
Licensed bar
Can we bring our own wine
---
Style of venue:
Traditional, Glamorous, Formal
What type of venue are you?
Country House
What kind of ceremony can we have?
Indoor civil ceremony, Outdoor civil ceremony
Ceremony capacity:
300
Dining capacity:
500
Catering:
Recommended supplier
Do you have a late license?
Midnight
Is accommodation included?
N/A
What forms of payment do you accept?
Cheque, Bank Transfer
About
If you are looking for a Wedding Venue where you have the flexibility to have your day, the way you want, in a setting to blow your sock off - then look no further than Osmaston Park
We love weddings! We want our couples to love their wedding and live high on the memory for years to come.

At Osmaston you have the opportunity to be unique and have the food, drink, music and décor you want in a fully equipped and beautifully decorated marquee with a jaw dropping setting.

The Osmaston Park marquee has been exclusively designed to fit its stately setting and to enjoy its world class view. It can also be tailored and extended to suit any party size, large or small, up to a capacity of 500. The walls of the marquee are transparent to ensure that guests can continue to enjoy the epic setting whilst indoors and it is provided with the following key features: dance floor, star cloth, bar, tables, chairs, hard floor, carpet, table linen, themed lighting and luxury toilets.

Most importantly however is that the marquee can be dressed and personalised by you to tie in with whatever theme or colour scheme you have in mind.

You only do it once, so do it your way!
Find Us
Reviews

30
Leave feedback

Kerry and Chris
My husband and I could not have wished for a more perfect venue for our wedding last June 2017. The views over the park are absolutely breathtaking from the moment you enter the drive. The marquee itself is absolutely stunning and we have had so many compliments from guests and also from people who have since viewed our wedding photographs. It really is an amazing place.

The whole planning period was so exciting and was made stress free by sir Andrew, the top marquees team and also upper crust catering team who were so keen to make our day everything that we wanted. It was never a problem for us to visit Osmaston park during the run up to the wedding to plan decorations/ table plan etc and nothing was ever too much to ask. We had garden games outside on the grass area, large speakers to play our music and a pizza van in the evening parked close to the marquee.

Osmaston park was the first venue that we viewed and we fell in love straight away. We would highly recommend booking Osmaston park as a wedding venue, it's just so beautiful and really made our wedding day everything that we imagined it to be. I can't stop looking back at our photos just to remind us of how lucky we were to have such a stunning exclusive venue that the wonderful team made so personal to us! Thank you for making our day so special.

Kelly and Ryan
Our Wedding Day on 29th April 2017 was just perfect.

The most beautiful venue and setting. We had so many compliments, with some saying it was the best wedding and venue that they have ever been to. As you drive down the driveway it really is breathtaking. The marquee can't even be described as a marquee, it is so modern, bright and beautifully lit - even the toilets are great! Despite it being a freezing cold day, I wouldn't have changed a thing.

Andrew, Top Marques and Uppercrust were extremely helpful in the run up to the wedding, providing me with all the information I needed and allowing me to decorate the venue the day before, preventing unneeded stress for a control freak of a bride! Uppercrust, who we used for catering were excellent. They brought our wedding breakfast forward because everyone came inside so much earlier than expected, due to the weather. We have some absolutely stunning photos. Even photos of the speeches from inside the marquee, have the stunning scenery in the background. We loved that the venue was a complete, neutral blank canvas that we could make our own and that we could tailor our catering and entertainment to suit our wants and budget.

My husband and I, along with our family and friends, will have fond memories of our wedding day for years to come - thank you!

Ben and Sarah
Osmaston Park was an absolutely brilliant venue for our wedding reception. To say that the position is stunning is no overstatement; the far reaching views over the lakes and woodland are quite something and so many of our guests clearly enjoyed it. Even the approach through the parkland with mature trees and grazing cattle in the distance is an experience. We were originally thinking of holding our reception at a hotel and weren't considering a marquee, but this is no ordinary marquee and the setting won us over very easily.

Our wedding was in late September and we had good weather for it. We were able to make the most of the setting with our drinks reception being outside at the front of the marquee which is a great spot for photographs. Even if the weather wasn't good, the marquee has so much glazing that the views can still be enjoyed well from inside.

We selected a caterer (Red Olive) from the list of suggested companies put forward by Osmaston Park and they were excellent and clearly used to operating at Osmaston Park – it all went very smoothly and all staff, the caterer's and Osmaston Park's, and Sir Andrew, were very friendly and very keen to help.

This is a very special venue and I cannot recommend it enough.

Charlotte and Rob
Osmaston Park was only the second venue we viewed and both my (now) husband and I knew from the moment we made our way along the drive and saw the stunning view that this was the venue where we would have our wedding reception. We met Sir Andrew at the marquee and he was so welcoming and continued to share in our excitement as we planned our day. Every detail in the venue was personal to us as a couple and to acknowledge our loved ones who sadly weren't going to be with us. Sir Andrew allowed us visit the venue several times to work out these details and having access the day before was fantastic; no early morning panics on the wedding day!

Our guests are still talking about what an amazing day it was, all made possible by the stunning location-seriously the views are amazing! A big positive about the marquee for me is that it is plenty big enough to have the dance floor and the tables still set up; no awkward reorganisation required after the meal. And the toilets were fantastic-better than many I've used in hotels, now anecdotally referred to by our guests as the 'posh loos'! Being able to select your own caterer from a large list of suggested options, all of which have experience of working this venue, was great as again it meant we could make our day perfect and personal to us. UpperCrust were so attentive in the lead up and on the day the food was superb!

Sir Andrew and Will from Top Marques did all the heavy lifting for us, setting up the furniture and stage before and taking them down after.

I cannot speak highly enough of Osmaston Park and the management team around it. My husband and I have very fond memories of our wedding day here in May and all our guests had a fantastic time.

Julia
I cannot recommend Osmaston Park enough. When we met Sir Andrew on a Cold, windy Winters day we just knew it was the place for us.
From start to finish Sir Andrew and Will from Top Marquees could not have been more helpful-nothing was too much trouble, they were always prompt when replying to questions and on hand to help.
The marquee itself is stunning-it isn't like a marquee at all! It is clean and spacious and the toilets are lovely.
We were able to get in the day before and set up and on the night of our wedding (once everyone had left) Will and his Dad came to clear everything away which was fantastic.

The views and grounds are just beautiful and all our wedding guests said they had never been to a more stunning venue.

We used Kemp and Kemp as our caterers and they were brilliant-our food was delicious and we had so many compliments on it.

This venue is truly unique and the fact that you can put your own personal touches on it and they are so accommodating just makes it perfect.
This wedding venue is outstanding and we both feel so grateful to have been able to have our wedding reception here.

Thank you to Sir Andrew, Will and Top Marques - our day was perfect! xxxx

Laura and Sam
We had our wedding in April 2017 and we cannot express just how perfect the setting of Osmaston Park was. The marquee was so much more than we expected, it was warm comfortable and so spacious! The views over the lake were stunning and our photos from the day are so unique. Sir Andrew was so welcoming when we first met him and he allowed us to visit and ask questions as much as we wanted. We were able to go in and set up our wedding the day before which allowed us to put all of our personal touches to the day, something we were very grateful for. At the end of the night Andrew was there with his team so clear up and they were so relaxed about things as we left the venue. Throughout the whole experience we were met with flexibility and we felt that all of our needs were met. Since the day our guests still comment on how beautiful the venue was and the drive down to the venue was met with gasps and looks of amazement.

We cannot thank you enough for allowing us to create our perfect wedding day.
Laura and Sam

Amy and Adam
We had our wedding here in July 2017. The marquee is outstanding and the scenery makes for beautiful wedding photographs.

We had an amazing day!!

Andjelka and Nikolas
We had our Wedding at Osmaston Park on Saturday 26th August 2017 and it was an amazing day at the most beautiful venue! The weather was stunning, the views breathtaking and the whole experience for myself, my husband and our guests was just incredible!! Everything about the venue was perfect and our wedding suppliers helped make our day even more special with precious memories to share and remember for years to come! X

Henry and Kayleigh
Hi Andrew,

We just wanted to say a massive thank you for letting us hold our wedding at Osmaston!! We are so pleased we chose it for our wedding venue!

Everything about the day was perfect. All of our guests commented on the breath taking and stunning views and everything with all the suppliers was co-ordanated brilliantly and everything ran so smoothly!!

Also thank you for coming down at the end of the evening, we felt this was a very personal touch.

We would definitely recommend Osmaston to anyone who is getting married!

Kind regards

Mr and Mrs Sellers :-)

Laura and Leander
If I had to conjure the most perfect, dreamlike, unspoilt location for a fairytale wedding then Osmaston Park is it. At our wedding in July everyone was blown away by the stunning setting and view of the park in all the different lights - from bright sun to dusk. What's amazing too is to be able to see the panoramic woods and lakes from inside the marquee because of the transparent sides. So many of our guests continue to tell us how they fell in love with this special and romantic place. There is something very magical about Osmaston.

Andrew and Top Marques were so helpful and supportive, both during the build up to the wedding and on the day itself. Everything ran smoothly thanks to the highly professional team there. It really was the best day of our lives. Thank you, thank you.



Anthony and Ginette
I am writing to thank you for all your help whilst we were organising our wedding at Osmaston Park on 28th May. When we started looking at wedding venues we scoured the whole of the East Midlands for the perfect setting for my wedding day; Osmaston was the first place we visited and it captured our hearts from that moment on. No other venue compared with the beauty and stunning location that Osmaston holds; we booked two years before my big day content in the knowledge that we had made the right choice. During our wedding planning we had the full support and help from the team at Osmaston who couldn't do enough to help with our enquiries and any concerns we had. When our wedding day finally arrived everything was just perfect the marquee and grounds looked amazing and we had a wedding day which will be remembered forever. Our guests were stunned by the location and we still have family and friends e-mailing us weeks later to say what a fabulous day they had. Both Anthony and I would like to say a huge thank you to you for helping make our dreams come true and for going the extra mile, even to the point of your own expense of putting a gate in by the mill building so I could use this location for my wedding pictures (which are spectacular). We can't say enough good things about Osmaston to do it the justice it deserves but it will hold a special place in our hearts forever as our amazingly perfect wedding venue.

Gail and Sanjay
When we initially started looking for our wedding venue we weren't entirely sure if we would find anywhere that suited our plans for the day. Our wedding day was always going to be slightly different starting with a church service then moving on to a reception venue where we were to hold a Hindu ceremony before the wedding breakfast. We viewed Osmaston Park the year before our wedding in the February, there was no marquee on the site at the time, but there and then we knew that it was the place for us. The location, approach, views and layout stole our hearts and we booked it straight away. We visited the site on a number of times in the run up to our wedding and were so pleased to see how the main marquee layout had been developed opening up the front to the view and the gardens to the front.

Top Marques were absolutely fantastic and Will couldn't do enough for us. As well as a number of changes to the main marquee they provided an additional marquee on the lower lawn area for the Hindu wedding ceremony including a stage and corner posts! No request was too much. On the day of our wedding the weather was beautiful and the venue was everything we dreamt it would be. We can't put into words how the venue really made the day so special. Every guest asked us how we had found Osmaston Park as they'd never been to a wedding at such a venue, it was stunning!

Thanks to you all at Osmaston Park for contributing to our wedding day being as fantastic as it was.



Emma and Daniel
We thoroughly enjoyed our Wedding Day at Osmaston Park. We couldn't have wished for a more beautiful setting, the scenery is incredible! The marquee also looked beautiful, and everyone we worked with to organise the day was very helpful. All our guests have said they had a lovely day. We are certain there is no better wedding venue in Derbyshire!

Sarah and Daniel
Thank you so much to Andrew and all of the team at Osmaston park. Our wedding day was perfect. Anyone considering having their wedding reception here should definitely book without a doubt. Beautiful surroundings, friendly staff. Absolutely brilliant in every way.

Ed & Michelle Roberts
When we first saw Osmaston Park we knew immediately it was where we wanted to get married. It is the kind of idyllic setting that you always imagine for the biggest day of your life. The staff were excellent in all arrangements, eager to get things done and help us out. The photos from the day look magnificent and the mixture between stone ornaments and architectural features and the natural beauty of the lake, woods and fields made for a stunning backdrop. We will never forget the exceptionally romantic atmosphere travelling down the tree lined avenue in a horse drawn carriage. The marquee itself is a splendid structure and the way it had been set up made it feel the perfect size for the number of guests we had, not too imposing and not too cosy - just right.
Many thanks again for your help in organising a perfect day!


Charles
A bride''s father''s perspective - really good value for money. From a financial point of view this site beats all others. I wanted to buy my own wine and champagne in France - direct from the vineyards - and hotel sites don''t like that sort of cost saving. And because you have complete control over food, drink, music, flowers and decorations, the Osmaston site gave us great opportunities to save money, and put my daughter''s personal stamp on the reception and believe me, she had a lot of ideas! What''s more, we were able to adapt on the day to the weather if we wanted to move the party outside, we could. The whole thing was incredibly professional and the staff created an evening that none of us will ever forget. But our self-help approach made this event all the sweeter for the financial savings we could make by bringing some of our own things along like a wedding cake for exampleso we were able to provide the family touch to make it a unique day for the bride and groom without paying commercial rates for so much of what makes a good wedding into a great wedding. Yes, it''s a bit more work for the family, but well worth it. Many thanks to you all.

Philippa
The best day of our lives! We had our wedding reception at Osmaston Park last summer and it couldn''t have been more romantic. The location was exceptional with wonderful views from the pretty terraces. The team at Osmaston park were so friendly and helpful throughout the whole process and they put us in touch with everything we needed to make the day as special as it was. We feel so lucky to have found this hidden gem - Thank you Osmaston!

Allison and John
We would thoroughly recommend Osmaston Park for anyone thinking of a wedding reception venue. The setting is tranquil, very beautiful and so romantic! The marquee is spacious with wide windows looking out over the magnificent views of the park and lake and the interior light, airy and well furnished. Everyone concerned including the Estate itself, the marquee staff and the caterers worked hard and succeeded in making it a wonderful day.

Rebecca and Charles
It was the first place we viewed when planning our wedding, and no other place compared after that.. The views are absolutely spectacular, and the peacefulness coupled with the privacy makes the day truly special. We both enjoyed every moment of it, everybody was very helpful and we want to thank them. Lovely classic English countryside at it's best, and with the ability to decorate the site to your own style, it makes everything so personal to the couple. Thank you very much, we had a fantastic time!

Lizzie and Bill
Thank you and all the team for the amazing experience we had whilst planning our wedding at Osmaston. From our first viewing on a very frosty day in January we completely fell in love with the park and it's breathtaking beauty. We received so many awe-struck comments on the day from guests and have since recieved letters all of which enthused about the stunning setting. Needless to say our photos are spectacular!

Everyone we met during the planning process was so helpful and warm; there was no question too stupid or request which couldn't be fulfilled. The team at Top Marques were fantastic, efficient and friendly. We used Big On Taste for our catering and were delighted with their high standards and amazing food. Being able to supply our own Champagne and wines as well as dress the marquee as we wanted allow us to really personalise our big day.
In short everything was perfect and we cannot thank you enough for helping to make our day so special.
With our very best wishes

Pan and Leigh
Wow! What a venue! We had our wedding at Osmaston Park in September and it was just perfect. The views from the magnificent marquee overlooking the lake were spectacular, as were the immaculate grounds . We had many a guest who were just lost for words from the beautiful views and the fantastic marquee. It was so nice to be able to make our own personal stamp inside the marquee and a special thank you to the Naylors who run Top Marques (UK) who were just fantastic! A very special thank you to Sir Andrew who was a diamond! He was so friendly , accommodating and helped us organise everything perfectly. We also had a fantastic catering team (Fiona Herbert) who we thoroughly recommend, in that not only did she produce 5 star food but helped us throughout with the running of the day.
All in all we would thoroughly recommend Osmaston Park as the best venue in Derbyshire for a wedding!

Peter and Elizabeth
Dear all, we (both families) would like to thank you! as a wedding venue for such a fantastic day, from the time that we arrived at Osmaston Park to the last moment we all left we can not remember a better place for anybody getting married and the beautiful setting, the grounds and marquee, the service from the staff made the day a memory it will take years and years to forget. As it was only a week ago we are all still on a high and now the photographs are being printed we are reliving every moment. So please pass on my thanks from the bottom of my heart to the staff and caterers the grounds men/security and yourselves you all made it go so well and we will recommend you to any body thinking of making the plunge, Also we stayed at a local hotel close by and this made it so easy for guests to commute back and forth so Again thank you all so much.

Tatenda and Farirai
Words at times cannot truly express our feeling. We can honestly say that we were speechless when we visited the site. Osmaston Park was the first and only venue we viewed because it was love at first sight. We both immediately knew that this was the place we wanted to get married. The location provided romantic scenery and some difference to the norm. Everything about Osmaston gave us that unique feel, we did not think twice about booking. The grounds and marquee provided the perfect surroundings. The pictures that we have of our big day are amazing. All our guests could not stop complimenting on how beautiful the setup is. What more could we have possibly asked for?

Many thanks go to Top Marquees (UK) (esp. Will) for going above and beyond their call of duty to make our day that extra special. Organising things with them certainly helped to calm those nerves and ease any issues that can occur when preparing for any event let alone a wedding.

Not enough praise can go to Sir Andrew. From the first meeting we had with him until the wedding day he was very helpful. With every request, email, question and query you accommodated us in ways we cannot describe.

Everyone who attended our wedding had a fantastic day.
Thank you so much for the PERFECT day.

Laura and Richard
Our wedding at Osmaston Park was the most amazing day of our lives. We were lucky enough to get a sunny day which made the stunning setting even more beautiful. Our guests were so impressed with the views and very much enjoyed spending the day drinking Prosecco on the lawns.

When we were looking for venues we knew we had found our place when we first came down the drive. The view over the valley and the lake is unbeatable and provides a romantic and elegant backdrop for the photographs. Which people have said "Look like something out of Hello Magazine!"

The Marquee is very well presented and maintained with the dance floor and starlight ceiling perfect for after the sun goes down.

We had a ceremony at Ashbourne Town Hall and the drive to Osmaston was so pretty and a chance for us to have a little time on our own before we met up with our guests.

Thank you to Sir Andrew and the staff at Top Marques for all your help. Wish we could do it all again next year!

Maisam and Azin
Thank you so much to Sir Andrew and all the staff at Top Marques for all their hard work, you have been absolutely amazing! We had the most incredible day and the beautiful venue and marquee just made it even more special. Everyone we dealt with was so supportive and friendly even when we were hounding them with questions and requesting lots of information.

We fell in love with Osmaston Park as soon as we saw it, even though it was knee deep in snow! In fact we didn't even bother to keep our other venue appointments! All our guests were speechless at how gorgeous it all looked on the day and Maisam and I and our parents are so very grateful at the level of care, attention and patience that the team provided. You really did put our minds at ease throughout the whole planning process and it is a real credit to you that you provide such a high standard of customer care.

Thank you again for allowing us to have such a stunning location as our venue and we only hope we can come back one day for another special occasion!

Nicola and David
Thank you to Andrew and all the team at Osmaston Park. The location is absolutely beautiful, we could not of chose a nicer place to have our wedding, no other venue we visited compared to Osmaston. All our guests commented on the stunning setting and views across the park. We would thoroughly recommend Osmaston park to anyone looking for a wedding location in Derbyshire.....amazing!!



Katy and Jon
The first time I saw Osmaston park I was absolutely amazed. No other venue compared, the views and venue are just perfect and you get it all to yourself. The pictures have the incredible view in the background and the children had space to run around. We had a lot of comments throughout the day and since about the venue and I'm so glad we had the wedding there as it just made the day more perfect. Andrew and Will were both very helpful and friendly. The marquee is perfect for creating your own personalised wedding.

We went with Big on Taste as the caterers and the food was delicious and they let us create our own menu. It rained slightly in the evening, but there is enough space in the marquee that it made no difference. I'm still in shock that I got to celebrate the day in such a beautiful place. The day was simply perfect and Osmaston definitely made it unforgettable! :)

Alex and Nicholas
We came across Osmaston Park by accident and immediately fell completely in love with it. We knew straight away that we wanted to have our wedding reception there.

Our wedding day was everything we dreamed of. It was sunny for most of the day and we loved sipping sparkling wine on the lawns and posing for photos with the stunning backdrop of the lake and wood behind us. Even a thunder storm and heavy rain in the afternoon didn't spoil our day as we used the time to sit in the beautiful marquee and have our delicious wedding breakfast. As we finished our meal the weather cleared up and left a beautiful mist over the lake and rainbow above the trees.

If we were to do it all again we would not hesitate in booking Osmaston Park.

Our sincere thanks to Sir Andrew for supporting us with exploring all our ideas and for helping us to create our dream day at Osmaston Park

Iain and Lisa
After searching for wedding venues long and hard we came across Osmaston Park........search over! Even though we first visited on a damp, foggy day we just knew this was the venue for us. Previous venues had tried hard to sell themselves but Osmaston Park with it's stunning views and setting sold itself. On our first ever visit to the unspoilt village of Osmaston we passed a beautiful little church, perfect for the ceremony and only two minutes away!!! Sir Andrew made us feel most comfortable from start to finish and answered any questions we had promptly, from this we knew everything would be perfect. Our guests were more than impressed to say the least and the sun setting after a warm, sunny mid septembers evening finished our day with the most amazing photograph opportunities ever.

Osmaston Park.......look no further

Theresa
We came to see Osmaston Park just to give us an idea about the styles of venues and really weren't looking to have our Wedding in Derbyshire. We drove through the stone entrance, surrounded by nothing but rolling hills, beauty and animals! It was perfect and we asked you to see if the date was available whilst we stood in front of you!

Will at Top Marquees and Sir Andrew allowed us to make our day so personal, always on hand to ensure that the planning went smoothly and our day was the best it could possibly be. Thank you so much,

We would reccomend Osmaston Park to anyone, It really is the most stunning, personal and idillic venue.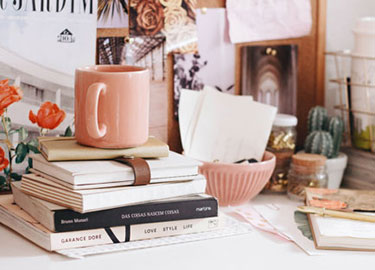 Your free account will also enable you to:

Easily manage and securely book your suppliers

Stay on top of wedding planning with our intuitive checklist

Keep an eye on spend with our budget tracker

Create and track your wedding guestlist

Plan your wedding on the go with our mobile app, downloadable via the App Store or Google Play
Thanks for your enquiry! You'll hear back shortly.
Couples interested in Osmaston Park also sent enquiries to the suppliers below too. You can simply send the same enquiry to them in one click.
The Ashes Barns and Country House
30

Located in Staffordshire, The Ashes Barns and Country House is a wonde...
Cockliffe House Hotel
30

From the moment you turn onto the tree-lined avenue in our three glori...
Pendrell Hall
30

Late Availability Offer! £500 OFF All Remaining Summer 2020 Dates!
The Ashes Barns and Country House
30

Located in Staffordshire, The Ashes Barns and Country House is a wonde...
Cockliffe House Hotel
30

From the moment you turn onto the tree-lined avenue in our three glori...
Pendrell Hall
30

Late Availability Offer! £500 OFF All Remaining Summer 2020 Dates!
Are you sure?
If you don't ask, you'll never know...
Continue to chat
Leave
Is this supplier not for you?
Explore other suppliers.
Sign up to our free planning tools today to save suppliers