Combermere Abbey Estate
---
Cheshire
The Basics
Exclusive use
Ceremony license
Licensed bar
Can we bring our own wine
---
Style of venue:
Traditional, Rustic, Formal
What type of venue are you?
Country House, Historic, Outdoor Space
What kind of ceremony can we have?
Indoor civil ceremony, Outdoor civil ceremony, Nearby church
Ceremony capacity:
120
Dining capacity:
150
Catering:
Recommended supplier
Do you have a late license?
Midnight
Do you have accommodation?
49 guests
Is accommodation included?
Honeymoon suite only
What forms of payment do you accept?
Cheque, Cash, Credit Card, Bank Transfer
About
Steeped in history and romance, Combermere Abbey sits in acres of woodland and walled gardens, providing a special place for you to celebrate. Elegant, luxurious and magical, this Cheshire venue offers something truly unique for your fairy-tale wedding and can cater for every aspect of your day.
Exchange your vows in the light-filled Glasshouse. When the sun is shining, hold your ceremony in the fruit tree maze with views of the idyllic gardens all around.

Enjoy drinks and canapés around the maze and Glasshouse, before holding a wedding breakfast to remember in the Pavilion. Boasting a versatile dining space, dance floor and terrace, this neutral and luxurious space is ideal for creating your perfect style for celebrating.

Exceptional food and service will make sure that your day is perfectly tailored to you. Talented catering and bar companies offer choice and quality for your food and drink, while the events team ensure everything runs seamlessly.

Combermere Abbey offers exquisite accommodation for 49 guests in the Courtyard Cottages, where crackling fires and plush furnishings make the rooms truly inviting. Spend your first night as a married couple in the opulent North Wing. With private entrance, butler service and exquisite views, you might never want to leave!
Find Us
Reviews

12
Leave feedback

Callie
My son's wedding yesterday and it was amazing and perfect! The staff and facilities are second to none and the cottages just as wonderful. The atmosphere was so relaxed and fun and the staff just made sure everything we wanted or needed was catered for and ensured the late arrivals were ok. Food was delicious and catered for all diets ! Cannot say one bad word ! I would love to use Combermere for every wedding ! Thank you again for helping to make an amazing day.

Adele Nicholson
Son and daughter in law's wedding. Beautiful setting for a wedding. Everything went perfectly. The cottages are so homely and comfortable. The glass house and pavilion so unique for the ceremony and reception. I would love to come back for a long weekend. I have nothing negative to say. Combermere surpasses all expectation.

Emily Curry
We got married at Combermere on the 26/08/17 and we honestly couldn't recommend the venue and all the lovely staff enough. From all the help with preparations, to the support throughout the day it was fantastic and we had the most amazing day. Special mentions to Bev, Rachel, Ashleigh and of course Stefan who went out of their way to make sure everything was stress free and perfect! Emily X

Amy Blythe
I couldn't recommend this venue enough. It was beautiful and a dream for us to get married somewhere so lovely. Every member of staff is helpful and attentive and make your day feel extra special. Thank you a million times over! We'll 100% be back to stay in the cottages in the future. Love Mr and Mrs Blythe xx

Hywel Ellison-Roberts
Just had my wedding here and all I can say is that it was perfect. All the staff at the abbey work exceptionally hard to give you the wedding day you want. Nothing is too much and the facilities are fantastic.
Many thanks Comberemere Abbey.


Laura Spacie
We got married on Sunday 6th August and booked all the facilities including the glasshouse, pavilion, stone lodge, the north wing and the cottages for two nights. From start to finish everything was coordinated and organised to perfection. We had a great welcome with breakfast hampers and wine for ourselves and all the guests, the staff were on hand the entire day to guide us from our arrival to the day and then upon leaving. The guests absolutely loved having partying to the early hours of the morning at the cottages both before and after the wedding whilst taking lovely bike rides through the grounds before the ceremony began. The venue speaks for itself absolutely gorgeous! Stunning! We can honestly say we had the best day of our lives and in no small part thanks to everyone at Combermere. They were worth every penny and then some.

Jessica Tranter
We had our wedding there on Friday and it was the most perfect day! Amazing venue all of our guests were so impressed! Thank you to all the staff you were fabulous!

Jennifer Tierney
Myself and my husband cannot recommend Combermere Abbey highly enough.
From looking at what felt like every wedding venue in the north of England we both fell in love at first sight with Combermere and we're both so glad we chose this venue for our wedding last weekend.
From start to finish the service was second to none with no request to much hassle for our amazing wedding coordinators.
The wedding day went without a hitch and everything was perfect. We've had so many comments about the venue from our guests and all of the staff at Combermere made sure that everyone had an amazing day.
A huge thank you to our front of house who looked after us and guided us seamlessly through the whole day.
We also booked the courtyard cottages for close family and friends the night before the wedding and it was just perfect to spend the night before relaxing with everyone. Everyone who stayed loved the cottages and felt they had a luxurious weekend away.
Worth every penny and then some. X


Gabbi Worrad
Absolutely stunning, with beautiful cottages set on a mere in the peaceful Shropshire countryside.
Fully renovated to a fine taste, suited to every need and offer the best comfort.
From pillows and duvets like clouds to an amazing power shower.
With friendly staff that are happy to help , going the extra mile to make you feel welcome.
Perfect for a well-deserved break or special occasion.
Definitely made ours the best .
Xxx


Lucy Gilbert
Absolutely wonderful wedding venue. The team was so helpful making the whole planning process easy, and the day ran seamless. And the surroundings, completely stunning!! Thank you Combermere

Amy Smith
We got married here on 1st September and cannot speak highly enough of the venue and staff. From day 1 the team were so helpful, very prompt in answering queries and seemed as though nothing was too much trouble. The venue is a real gem, it has so much character and is beautifully maintained. We came across it by chance but couldn't have found a more perfect place - our whole wedding party stayed for 2 nights in the cottages and had a fantastic time! Thanks Combermere!

Becca Senior
Such a beautiful venue and fantastic staff from the very first enquiry to the end of the wedding day. Every little thing was thought of and felt like all the staff had a genuine interest in our day. This is high praise as I am an event coordinator myself so expectations were high but Combermere surpassed them! An unforgettable wedding and memories to last a life time. Huge thanks from Mr & Mrs Senior xox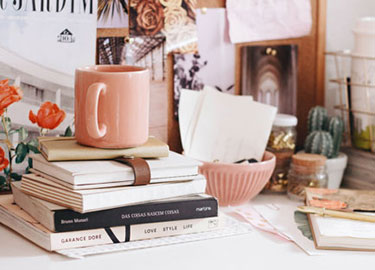 Your free account will also enable you to:

Easily manage and securely book your suppliers

Stay on top of wedding planning with our intuitive checklist

Keep an eye on spend with our budget tracker

Create and track your wedding guestlist

Plan your wedding on the go with our mobile app, downloadable via the App Store or Google Play
Thanks for your enquiry! You'll hear back shortly.
Couples interested in Combermere Abbey Estate also sent enquiries to the suppliers below too. You can simply send the same enquiry to them in one click.
Peckforton Castle
12

Peckforton Castle can make the most important day of your life even mo...
Bangor-on-Dee Racecourse
12

Bangor-On-Dee Racecourse is set in beautiful rolling countryside along...
Nunsmere Hall
12

Exclusive use wedding venue, Nunsmere Hall brings the romance and warm...
Peckforton Castle
12

Peckforton Castle can make the most important day of your life even mo...
Bangor-on-Dee Racecourse
12

Bangor-On-Dee Racecourse is set in beautiful rolling countryside along...
Nunsmere Hall
12

Exclusive use wedding venue, Nunsmere Hall brings the romance and warm...
Are you sure?
If you don't ask, you'll never know...
Continue to chat
Leave
Is this supplier not for you?
Explore other suppliers.
Sign up to our free planning tools today to save suppliers