RR Phantom Cars
The Basics
---
Types of transport offered:
Luxury Cars
Details of the fleet:
New Rolls Royce Phantom Series 2 Bentley Mulsanne, 2 Rolls Royce Phantoms & 1 Rolls Royce Ghost
Where are you based?
Greater London
How far in advance do I need to book?
n/a
Do you offer any additional services?
Chauffeur
What forms of payment do you accept?
Cheque, Credit Card, Bank Transfer
About
RR Phantom Cars specialise in the hire of chauffeur driven Rolls-Royce and Bentley luxury cars
Our family run business is based in Norwood Green, West London and we strive in delivering a spectacular experience to all of our clients. We are passionate in delivering a personalised service with highly skilled chauffeurs who are professionally trained to the highest standards
Reviews

10
Leave feedback

Mrs N Hussain
Please keep up the good work.

We used RR Phantom cars to hire a Hummer Limousine for a wedding recently and the service was outstanding!

It was a pleasure to have Ben as our driver.

He was very helpful and understanding towards our needs.

We were very impressed and satisfied with the service and efficiency received!

I would definitely use your company again and would recommend it to others!

Thank you

Lisa & Kevin
I wanted to take the time to thank you for contributing tremendously to the success of our wedding day.

I have to say that the day was fantastic and far exceeded our expectations. A large part of that was due to the professionalism of our suppliers.

We were so very impressed with the car that we chose and it looked absolutely splendid when it arrived, exceptionally clean and it was the most smoothest of rides down to Hever. Please do pass on my thanks to the driver.

We would be so happy to recommend your services to our friends and families for any future engagements that they have.

We wish you best wishes for the future and thank you once again for helping to make our special day even more special.

Kim Daubney
I would like to say a great big thank you for the car that took our sons and the bride to the church, the driver was really nice very polite and smartly dressed, very impressive. We would recommend you any day. Please send our thanks to the driver, punctual and really nice.


Ranjan Gadhok
Sonia and I would just like to say a big thank you to Michael & yourself for making our wedding day run smooth. The service was great, the staff were professional yet friendly and the car was exactly as you described it.
We will endeavour to recommend you/your services to others in the future.

Neeraj
Choosing suppliers for your wedding is a huge decision, who do you trust with your special day. For your cars, look no further than RR Phantom Cars.
I chose them for my wedding on the 6th August 2016 and it is a decision I do not regret. From the outset, I was impressed with their professionalism, customer service and the condition as well as quality of their cars. I selected the Ghost and the now wife chose the Mulsanne.
A few days before the big day I received a call to run through the wedding day to decide ribbon colours as well as number plates. On the day itself, while the cars arrived on time and in immaculate condition, in true indian fashion, I was running late in the morning and evening. Not a problem for this company, they remained calm, did not quibble and allowed the photographers/videographers to capture all moments.
RR Phantom Cars are competitively priced but not the cheapest in the market. But you don't get five star quality at 2 star prices. For the extra pennies and pounds, it is worth travelling at the start and end of your special day stress free.
I can't recommend the company enough and I shall definitely be using them for future family weddings.
Once I have received pictures of the day from the professional photographer, and providing there are suitable ones of the vehicles mentioned above, I shall supply these to you.

Divyang
I would to thank both of you for the great service you provided me in supplying the cars for my brother-in-laws wedding.
From the first phone call I received a very professional service and that continued until the cars left us.
The drivers of the cars were amazing.
They were courteous and very helpful. Please pass on my thanks to them as they did a great job.
I can't find a fault to talk about.
I will not be recommending anyone apart from you guys for cars and will definitely be using your services again.

Navreet
The best luxury car service I have come across. RR Phantom Cars went above our expectations, from an impressive fleet of cars to ease of booking and friendly & accommodating staff - I am thoroughly pleased.

Highly recommended!!

Adnan
Absolutely and amazing service from every member on the team from the booking to the chauffer service. The cars are completely immaculate and really feel like they are brand new every time one comes out. HIGHLY RECOMMENDED
Thanks

Baljinder
Cannot begin to state how FANTASTIC the service I received from RR Phantom Cars was, they went out of their way to make me and my new wife comfortable and feel like celebrities on our wedding day! The cars are beautiful and pristine!

Ramandeep Basi
I just wanted to drop you a line saying that how amazing, professional, helpful both Shiv and the other gentleman that drove us throughout the day were. The car was great, exactly as I expected and the number plate, ribbons and the way they drove the car and understanding of the surroundings and complexities of apna weddings. Shiv arrived very early and throughout the day both were informative and polite and didn't just drive around seeing it as a boring job. I would definitely be recommending you to other people. As i already said to the guys driving us that its the small things that make the difference and you guys made a big difference, keep doing what you do!!

We were glad we decided to go with you.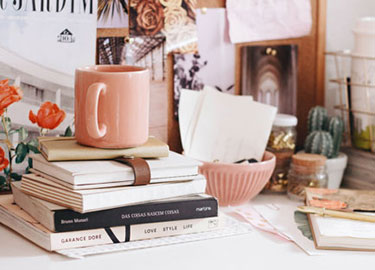 Your free account will also enable you to:

Easily manage and securely book your suppliers

Stay on top of wedding planning with our intuitive checklist

Keep an eye on spend with our budget tracker

Create and track your wedding guestlist

Plan your wedding on the go with our mobile app, downloadable via the App Store or Google Play
Thanks for your enquiry! You'll hear back shortly.
Couples interested in RR Phantom Cars also sent enquiries to the suppliers below too. You can simply send the same enquiry to them in one click.
V-DUB Rides
10

VW Chauffeur drive classic Wedding car service VW Campervan and Beetl...
Wedding Cars For Hire
10

At Wedding Cars For Hire we want to make sure your special day runs sm...
MC Wedding Cars
10

MC Wedding Cars is a family owned and operated business providing uniq...
V-DUB Rides
10

VW Chauffeur drive classic Wedding car service VW Campervan and Beetl...
Wedding Cars For Hire
10

At Wedding Cars For Hire we want to make sure your special day runs sm...
MC Wedding Cars
10

MC Wedding Cars is a family owned and operated business providing uniq...
Are you sure?
If you don't ask, you'll never know...
Continue to chat
Leave
Is this supplier not for you?
Explore other suppliers.
Sign up to our free planning tools today to save suppliers