This World Wedding Photography
The Basics
Can we add a second shooter
Do you travel
Do you do destination weddings
Are prints/books included
Are digital copies included
---
Style of photography:
Traditional, Reportage, Artistic
Standard rate includes:
I'm flexible
Where are you based?
County Durham
What forms of payment do you accept?
Cheque, Cash, Bank Transfer, PayPal
About
This World Wedding Photography are the North East's most sought after man and wife team.
This World Photography is a Durham based photography company run by two internationally awarded photographers who have been widely published in national and international press including The Times, Telegraph, Daily Mail, Sunday Times and Daily Record. Their overseas travel and wildlife work has also been recognised in magazines in the UK and overseas.

We offer many types of photographic services including wedding, engagement shoots, and event photography.

What sets us apart from many photographic companies are our extensive qualifications and the guarantee that you will have TWO professional photographers capturing your day lessening the chances of missed shots or disappointing photography at no extra cost to a single photographer. Clients currently booking our services have been comforted by the fact that our two photographers can cover both the grooms preparations and the bride dressing for the occasion which will be covered by a female photographer and can cover all aspects of the day from different angles and styles. A mixture of reportage and formal will be the recommended format. We also specialise in producing high quality slideshows of your images which are excellent for sharing on social media or as a DVD gifted to friends and family.

We have excellent qualifications having both been awarded the Associateship of the Royal Photographic Society. (ARPS) Recognised as one of the highest accolades given to photographers.
Find Us
Reviews

10
Leave feedback

Julie&Vince
Ken and Chris are amazing.
They did our photography photos on the 29/12/18.
They were so friendly, and put us at ease.
Our photos were perfect.
Highly recommend them.



Lauren&Jonny
Myself and my husband would highly recommend this world wedding photography

Both Ken and Christine are so friendly and put you at ease,

The photographs are all of high quality.

Thanks again both for sharing our big day and helping us keep our special memories alive with our album

Tania and Ian
We hired Ken and Chris for our wedding on the 27th October 2018 and were so glad we did. They are brilliant, they had all the guest doing what they asked, the photos are fantastic, they were very conscious of the cold for me and had rang the night before saying to bring a shawl with me and that they would bring umbrellas in case it rained.

I would highly recommend hiring them for any function you are having. We had our online pictures within 2 days after the wedding, then the USB and the pictures we had ordered 3 weeks after the wedding, which worked out well for us

Thank you, Ken and Chris, for capturing our wedding with the fantastic photos, memories for ever. Everybody at the wedding commented on how good and friendly you both are, a lovely couple that work well together


Victoria & Ricky
Couldn't recommend Chris & Ken enough,
They are very professional yet fun and laid back.
They have provided hundreds of beautiful photos of our wedding, some very natural and off guard pictures which is what we wanted.
Everyone has commented on how fab the photos are and what a great job they both did.
Having 2 really is so much better than 1!


Jess & Paul
Absolutely incredible.

Ken and Chris are amazing both as photographers and as people.

All of my guests mentioned how lovely they are.

They took great natural photos and managed to snap everyone there.

Our wedding photos are beautiful, full of a mix of gorgeous and funny moments.

We couldn't have asked for anything better, we'd recommend them to everyone.

Thank you so much for everything!


Laura&Ian
Ken and Chris are superb!
From Chris helping my Bride to feel relaxed while her party were getting ready to Ken making all of our family feel so special throughout the day.

All our guests have had nothing but kind words to say of them both.
We thoroughly recommend This World Wedding Photography.
They captured moments that we will cherish forever.



Antonia & James
Great team who captured some beautiful photos of our wedding!

They also made the whole process so relaxed and enjoyable that we were able to truly enjoy the day without worrying about photos or spending hours posing.

Our guests also love the shots and I wouldn't hesitate to recommend This World Wedding Photography


Caroline & Karl
We loved working with this world wedding photography.

They were never intrusive on our day, didn't take us away from our guests for long spells.

The posed pictures were lovely and the candid ones even better.

Don't hesitate to use these two lovely people to record your big day.



Lois & Michael
Huge thank you to you both, Ken and Chris.

Michael and I love the photos and guests commented on how friendly you both were.

Very happy we chose you to capture moments of our special day. Thanks again.


Glen & Jason
After looking on the internet at a few photographers I decided to go with This World Photography on photos I seen on their website.
Ken and Chris were so friendly from my first meeting with them. I was having a wedding blessing and party in the U.K after getting married in NYC and wanted a duo to capture every second and every detail of my Gatsby Themed Day, as I put so much hard work into our special day.
All the details of the day was a surprise to my now husband and I was promised they would capture everything. They did that and more, they were great with our guests, and were great on suggestions for us both when it came to pictures. (even though this was only there 2nd gay wedding ) Ken went the extra mile when I asked him to contact the photographer in NYC so I could have the photos from NY shown on the evening on a video wall. He had no hesitation in doing this.
The detailing was fantastic and our album captures all of our special day. We had a staggering 947 photos to choose from, and let me tell you this was no easy task as they were all fantastic photos.
We were blown away when they delivered the album to us. It's was amazing and we thank you for that Ken & Chris.
If you are looking for a very friendly and accommodating duo, We have no hesitation when recommending them.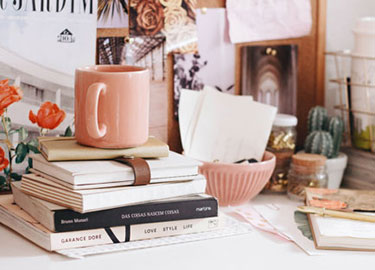 Your free account will also enable you to:

Easily manage and securely book your suppliers

Stay on top of wedding planning with our intuitive checklist

Keep an eye on spend with our budget tracker

Create and track your wedding guestlist

Plan your wedding on the go with our mobile app, downloadable via the App Store or Google Play
Thanks for your enquiry! You'll hear back shortly.
Couples interested in This World Wedding Photography also sent enquiries to the suppliers below too. You can simply send the same enquiry to them in one click.
Big Day Productions
?

Big Day Productions provides Affordable, Professional Wedding Photogra...
Terry Li Photography
?

YPWP Top 10 2016 - 2019 London based fine art (digital & medium forma...
motiejus
?

My name is Motiejus and I'm destination wedding photographer wor...
Big Day Productions
?

Big Day Productions provides Affordable, Professional Wedding Photogra...
Terry Li Photography
?

YPWP Top 10 2016 - 2019 London based fine art (digital & medium forma...
motiejus
?

My name is Motiejus and I'm destination wedding photographer wor...
Are you sure?
If you don't ask, you'll never know...
Continue to chat
Leave
Is this supplier not for you?
Explore other suppliers.
This World Wedding Photography
Sign up to our free planning tools today to save suppliers