Anastasija Malinovska Photography
The Basics
Do you include an engagement shoot
Can we add a second shooter
Do you travel
Do you do destination weddings
Are prints/books included
---
Style of photography:
Traditional, Reportage, Artistic, Alternative, Journalistic
Standard rate includes:
I'm flexible
Where are you based?
East Yorkshire
What forms of payment do you accept?
Bank Transfer, PayPal
About
I use a combination of contemporary and traditional wedding photography. Using a mixture of different styles during the day makes your wedding pictures look romantic, untouched, original and stunningly beautiful. I always try to work in a non-obstructive way, letting you truly enjoy every moment.
Every wedding is one of the most important occasions in a couple's life, highlighting their love and happiness, and I truly enjoy being a part of it. Capturing weddings also allows me to relive the best moments of my own wedding over and over again, which fuels my love and passion for wedding photography. A wedding is a great reminder of what humans and life is all about - the emotions, love and tender care, attention to precious details and fun, with a glimpse of sadness and some tears of happiness. These are just some of the reasons why I find being a wedding photographer very rewarding and satisfying.

In order to get the most from your wedding photographer, my advice would be to ensure that there is plenty of time for your desired pictures to be taken. This does not necessarily mean hours, but even an extra 15 minutes during bridal/groom preparation can make a difference. Equally, having an extra hour or so between the ceremony and reception will allow me to create beautiful love story pictures with just the two of you, in addition to the traditional group pictures with family and friends. It is best to think about your wedding photos at the initial stages of planning your wedding, rather than attempting to slot it in on the day. This will ensure there is no unwanted rush or pressure and will save you from additional stress. However, the exact plan of the day and timings will be unique to every wedding, so it is best to discuss your preferences and ideas.
Find Us
Reviews

22
Leave feedback

Jessica Miah
I got married on 16/08/2018 and we had anastasija as our photographer. She was amazing! She traveled to wales from hull on the morning of the wedding and arrived when she said she was going to be. She was lovely and made everyone feel comfortable throughout the whole day. Her service was amazing and at very good value for money. We received our photo album 2 weeks ago which she did for us and it was beautiful. All of our guests and even people who we have shown the photos too have said how amazing they were.
I would highly recommend anastasija and would definitely use her again whenever I need a photographer

Bryony & Marc
The photos Anastasija produced from our wedding were better than we could have imagined. She knew exactly what poses, positions and backgrounds to take the photos. As soon as we saw the photos, we were shocked how wonderful they were. Anastasija made us both feel at ease and is very easy to talk to and discuss what you would likes and wants. Highly recommend this lady A.

Natalia & Shaun
Anastasija is incredible! and not only because she made beautiful photos and made sure we received them in good time, but also because she was such an easy person to get on with. She was so much more than a photographer - she made sure the guests were comfortable and enjoying themselves, she was always there whenever I had an issue, and miraculously the belt she donated for my evening dress saved the day when it transpired that my own was left at home.
In short, if you want a photographer who can produce amazing images and also is a comforting and helpful presence Anastasija is your girl!

Kelly & Zack
Just had our photos back.. absolutely love them. Exactly what we wanted, a mix of statue and natural. Felt so comfatable with Anna.. as I really hate having photos! Was the biggest worry of my day. No pressure was put on me. A lot of patience by Anna! Highly recommended

Sophie & Daniel
We had our wedding 05/11 and we have received all our photos and a beautiful slideshow with our photos in. Ana was a joy to have with us on our wedding day! She was great to chat with and had so many ideas! She was also great when it came to our ideas! We were able to just enjoying being together whilst she snapped beautiful photos, we are over the moon with all her hard work on the day and all her editing since! She is friendly and approachable!We have had fantastic communication pre and post wedding and could not have asked for better! Thankyou so much for everything! We planned our wedding but you captured it and we will cherish these pictures and memories forever!

Stephanie Work
I can't thank you enough for our gorgeous photos of our wedding. You are professional and friendly. I will cherish our memories for a lifetime thanks to the amazing work you do. I would recommend you to everyone. Thank you so much.

Darry & Adam
Anastasija was amazing on the day and leading up, she made us both feel extremely comfortable and made us laugh! I have recommended anastasija to all my friends I know that are getting married! Not only did she make it easy on the day but she has also given us the gift to always have the memories of our special day.
The work that she had done you could tell all of her heart went into it and the results are amazing.
Me and Adam can't thank you enough for what you have done.

Alyssa Hale
Amazing wedding photography really captured our day! Can't recommend her enough!

Rose & Martin
Highly recommended. We are so happy to have booked Anastaija to do our wedding photography. Such a lovely, professional and down to earth person with such passion about photography. Thank you so much!

Grace and David Gallacher
This lady is fantastic. Her passion shines through and we cannot recommend her enough.
Thank you so much for making our special day extra special

Lucy & Christian
Thank you again Anastasija for your beautiful photographs of our wedding day. Your professional and encouraging demeanour really put us at ease on the day and all our guests commented how lovely you were. We still look back on our pictures and remark at the quality.
Thank you again for recording our special day!

Nicola & Michael
Ana did our wedding photography. She tailored our package to whatever we needed and was a pleasure to have as part of our special day as she didn't cause any disruption but still got the job done to a highly professional standard. Would definitely recommend and will be using her again for our baby photography as our little boy grows up to capture his milestone memories.

Hayley and Chris
Absolutely love my wedding pictures !
They really show our personality and capture the spirit of the day couldn't of asked for anything more!

Samantha & Dan
Anastasija covered our wedding in Nailsea at the Tithe Barn last weekend.
She was amazing even helping me get into my dress!
I can definitely highly recommended Anastasija, you won't be disappointed I promise.

Gina Scarsbrook
Absolutely love our wedding photos ... you captured our day perfectly . Thank you . Would highly recommend to all

Cris and Helen
Wow. Anastasija travelled from Exeter to Dumfries Scotland to photograph my wedding at her own expense. Her enthusiasm for photography is amazing. She is very friendly, makes you feel completely at ease,and has some creative photography ideas. Her prices are wonderful too. We have just received 650 photos. All beautiful quality. It's going to be a very hard task choosing which ones to have in our album. If you're thinking of hiring Anastasija, do it. We guarantee you won't be disappointed.

Michelle and Alan
"Anastasija was a real delight to have at our wedding yesterday, she arrived a photographer and left a friend, she put everyone at ease and had fun too, our guests even wanted to take pics of her in return!! She was great to have around and made us feel comfortable, she went out of her way to create a special day even more brilliant for us! You rock!

Emily
Anastasija was fantastic. Really quick at communicating before the day. Thank you for this, it made organising a wedding in a short time frame really easy. :)
The speed of getting the photos back was really good as it was quicker than promised so that was lovely to see these and reminisce. We love looking back at the photos. We have such fantastic memories so thank you for capturing these for us. Anastaija is very professional and the photo quality is very good. Thank you for everything that you did for us. We are very grateful

Laura
Thankyou so much for the amazing pictures you did of our wedding absolutely love them! Would Highly recommend!

Louise and Simon
Thank you so much Anastasija we are over the moon with our Wedding photos. You really captured the fun, love and laughter ! I would highly recommend this Lady for future Brides and Grooms.

Tracy
WOW where do i start my wedding photos have turned out fantastic all i can say is this lady is polite professional has some lovely ideas nothing was too much she traveled down from north Yorkshire to Worcester at her own cost was on time not like me lol i wish i could give her 10 stars if your looking for good professional photos of any kind hire Anastasija in my view one of the best thank you hun me and my husband are over the moon with the photos if your looking for professional photos of any kind get in touch with this lady i cant praise her work enough.

John Lee
Beautiful photos!!!!! She thought of everything, will keep these photos forever. Thank you for travelling to Cheltenham on our special day. The weather was not the best but it did not matter because photos came out great.
She took personal photos, romantic, classic and caught a few people unawares and look great!!!
Just perfect, a lovely lady and very patient!!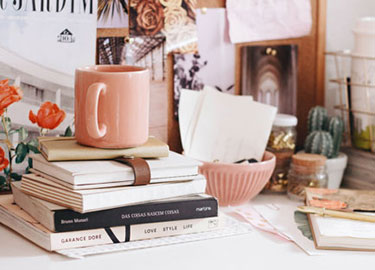 Your free account will also enable you to:

Easily manage and securely book your suppliers

Stay on top of wedding planning with our intuitive checklist

Keep an eye on spend with our budget tracker

Create and track your wedding guestlist

Plan your wedding on the go with our mobile app, downloadable via the App Store or Google Play
Thanks for your enquiry! You'll hear back shortly.
Couples interested in Anastasija Malinovska Photography also sent enquiries to the suppliers below too. You can simply send the same enquiry to them in one click.
Terry Li Photography
?

YPWP Top 10 2016 - 2019 London based fine art (digital & medium forma...
motiejus
?

My name is Motiejus and I'm destination wedding photographer wor...
Victoria Green Photography
?

Victoria Green is a specialist reportage wedding photographer offering...
Terry Li Photography
?

YPWP Top 10 2016 - 2019 London based fine art (digital & medium forma...
motiejus
?

My name is Motiejus and I'm destination wedding photographer wor...
Victoria Green Photography
?

Victoria Green is a specialist reportage wedding photographer offering...
Are you sure?
If you don't ask, you'll never know...
Continue to chat
Leave
Is this supplier not for you?
Explore other suppliers.
Anastasija Malinovska Photography
Sign up to our free planning tools today to save suppliers