Tony Winyard Entertainment
The Basics
Can we request specific pieces/songs
Can you perform outside
Do you travel
Do you have Public Liability Insurance
Is your equipment PAT tested (if applicable)
---
What type of entertainment do you provide?
DJ
How long is each set?
As long as is required
Other services offered:
Lighting
Where are you based?
Watford
What forms of payment do you accept?
Cheque, Cash, Credit Card, Bank Transfer, PayPal
Is a rehearsal included
Can you help us write our vows
Do you travel
Do you have Public Liability Insurance
---
What style of ceremony do you offer?
Spiritual, Musical, Renewal of Vows, Civil Partnership, Commitment Ceremony
How far in advance will you meet us?
Whenever you prefer
Where are you based?
Watford
What other services do you offer?
Master of Ceremonies
What forms of payment do you accept?
Cheque, Cash, Credit Card, Bank Transfer, PayPal
Do you offer 'on the day' coordination
Do you travel
Do you have Public Liability Insurance
---
How far in advance will you meet us?
Whenever you prefer
Where are you based?
Watford
Do you offer any other services?
Celebrant & DJ
What forms of payment do you accept?
Cheque, Cash, Credit Card, Bank Transfer, PayPal
About
When you meet with me you'll have complete peace of mind that your wedding will be a lot of fun. I am unique as a Celebrant, MC & DJ for couples not looking for a traditional or average wedding.
My main goal is to make your wedding fun.
I've learnt a lot from the 2,000 weddings I've performed at in the UK and other countries around the world. I've received various awards in the wedding industry and I can show you lots of ideas for how to make your wedding a great day for you and your guests.
Find Us
Reviews

10
Leave feedback

Steve
ony Winyard is an absolutely legendary wedding DJ!

Those words are from the heart. When we hired Tony for our wedding we knew from the first meeting that Tony would bring so much to our wedding that we would never have considered. Those initial impressions - Tony's professionalism, personality, knowledge and experience - really shone throughout our wedding experience and he really delivered on the day.

Tony will have so many ideas for your wedding - not just for the disco but for the whole day - speeches, entertainment, ice-breakers, props, photography, and so much more.

We are SO proud to have had Wedding DJ of the year 2015 - Tony Winyard - as the most excellent host, entertainer and DJ at our wedding. We learned so much from Tony; he put us at ease, gave all our speakers so many tips and great guidance, and made the whole day (a long day!) absolutely fantastic. Tony thank you so much.

Tony's skills go beyond just being a wedding DJ. He helped us so much with our organisation, gave us confidence, lit our venue beautifully, liaised with suppliers, and gave us the party of a lifetime.

Highly recommended!!

Andrew
I would highly recommend Tony to anybody who is planning a wedding or any other event that requires a Master of Ceremony and/or DJ. Tony delivered an outstanding and first class service throughout our wedding reception. The time Tony invested before our wedding to meet us, the range of packages he offers, his easy to use on-line system, his calm temperament and his professionalism all accounted for us feeling 100% confident that we was working with the best in his field.
Tony DJ set was inclusive to all our guests - with people aged from 2 to 75 years old dancing long after 10pm on our wedding day (which for many was a long day)! Our wedding was two weeks ago but many of our guests are still commenting how great the DJ set was on our wedding.
Tony is a professional, friendly, approachable and a very humble guy and he played a big part of why many of our guests have said it was the best wedding they have ever attended. It goes without question that any of our friends or family who get married in the future, my wife and I will be highly recommending Tony to them.

Kayla
The care & attention to detail Tony put into our wedding day was invaluable which contributed to our amazing wedding day from beginning to end.
One of the main reasons we booked Tony was because he showed how capable & knowledge he was right from the start.
He covers every aspect of the day with you before hand and even gives you tips and advice in the weeks leading up to it.
He took time out to meet up with us to go through everything and put our mind at ease.
On the day he was professional yet approachable & friendly for our guests. He created an great atmosphere which resulted in the majority of our guests never leaving the dance floor.
We were very happy with Tony & would highly recommend him to all of our family & friends.
Tony, thank you so much for everything! 10 out of 10 from us!

J&J Occasions
We've worked with Tony several times on weddings and parties and highly recommend him. Tony is so professional, charming and entirely reliable, not just as a brilliant DJ but as Master of Ceremonies too. He combines an approachable, calm and gentle persona with the ability to get a party in full swing on the the dance floor and a fabulous musical repertoire (and we have some fussy clients!). We love offering his additional services like the Love Story intro and will always recommend him to our clients. J&J Occasions, Wedding Planning & Design.

Tomoty
Awesome wedding DJ. Plenty of communication beforehand and loads of little touches that make him stand out. On the day he was the model professional and kept the dance floor packed all night. Could not recommend him more highly. Thanks Tony

Amy
Tony was the perfect D.J and master of ceremonies. He coordinated the day brilliantly and his welcome speeches for the bridal party were fantastic. Tony also provided excellent evening entertainment. Every song choice was perfect and he kept the dance floor filled all night.

James
The care and attention Tony put into our wedding party was second to none! Many of the guests complimented us on our choice and his ability to read the room. Tony created a great atmosphere and timed everything perfectly.

Rebecca
Amazing man- totally gets what you want and delivers! Thank you so much Tony!! We all had a great day and night!! Such a nice guy too.

Lucy
Tony was great! Super organised and everyone had a great time dancing to the perfect mix of songs selected- I would highly recommend!

Gemma
Tony is very personable and professional.
I would highly recommend him! He leaves no stone unturned and goes that extra mile to make you happy.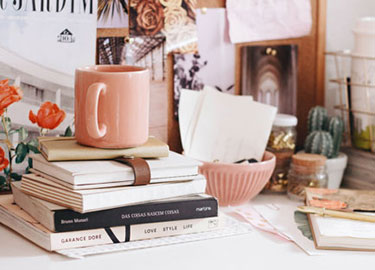 Your free account will also enable you to:

Easily manage and securely book your suppliers

Stay on top of wedding planning with our intuitive checklist

Keep an eye on spend with our budget tracker

Create and track your wedding guestlist

Plan your wedding on the go with our mobile app, downloadable via the App Store or Google Play
Thanks for your enquiry! You'll hear back shortly.
Couples interested in Tony Winyard Entertainment also sent enquiries to the suppliers below too. You can simply send the same enquiry to them in one click.
Halo Strings
?

Halo Strings, an experienced and versatile acoustic and electric femal...
Live Music Quotes
?

Live Music Quotes is the place to find quality musicians and DJs for y...
Steelasophical Caribbean Steel Band
?

"We bring the Caribbean to you" with Music ::: Sound ::: Light to Vow...
Halo Strings
?

Halo Strings, an experienced and versatile acoustic and electric femal...
Live Music Quotes
?

Live Music Quotes is the place to find quality musicians and DJs for y...
Steelasophical Caribbean Steel Band
?

"We bring the Caribbean to you" with Music ::: Sound ::: Light to Vow...
Are you sure?
If you don't ask, you'll never know...
Continue to chat
Leave
Is this supplier not for you?
Explore other suppliers.
Tony Winyard Entertainment
Sign up to our free planning tools today to save suppliers