Sophie de Winter Music
The Basics
Can we request specific pieces/songs
Can you perform outside
Do you require food or drink
Do you travel
---
What type of entertainment do you provide?
Soloist
How long is each set?
From 1 song to 3 hours, and anything in between.
Other services offered:
PA System Hire
Where are you based?
Cardiff
Is your equipment PAT tested? (if applicable):
N/A
What forms of payment do you accept?
Cash, Bank Transfer
About
Intimate acoustic covers of beautiful, romantic songs to add a perfect ambience to your day.
Sophie de Winter is a professional singer and guitarist who performs well known songs in gorgeous acoustic arrangements. Her music is relaxed and elegant - the perfect sound to have as a back-drop to your wedding day.
Find Us
Reviews

16
Leave feedback

John Dally
I met Sophie when she was booked to sing at my sisters wedding.

Firstly, Sophie is an exceptionally talented singer and was superb at creating the right acoustic atmosphere for my sister to walk down the isle to. She has a soft voice, perfect for all occasions, and I would highly recommend people check her out on youtube to understand what she brings. She writes some of her own music but at my sisters wedding she mainly did covers - which she does very well, transforming such hits a "I wanna dance with somebody" from a typical pop charts song to a very reflective personal love ballad. I could not recommend her enough for any party but especially weddings where she really brings exactly what is needed.

Since it was my sisters wedding, I wasn't involved in any of the arrangement but from my conversations with Sophie, I must highlight how friendly and chatty she is. She is the kind of person who invites you over for tea before she's even caught your name and took it upon herself to help welcome guests and chat to the people attending the wedding, to which many people have since commented on how lovely she was to be at the wedding. Don't misunderstand me though, in everything Sophie did she conducted herself in a highly professional manner. She has a real eye for understanding what a room needs and what it doesn't and was happy to entertain people both with her guitar and with her conversation before the wedding took off. She then hid herself out of sight for the ceremony before providing soft background music (as was arranged) during the signing of the register. She covers a vast range of music spanning many different genre's and era's and was open to requests during the evening reception. I believe she even learnt a few things for the day at my sisters request.

I would definitely book her again.

10/10. 5 Stars. Thank you Sophie!

Beth
Sophie was fabulous at our friends wedding... she was laid-back, fun and flexible (not to mention wonderfully talented)! She's also the kind of person you want to have around as company and will add something fun to your special day.

Scott Belle
Flawless, chilled-out acoustic entertainment.

Freya
Sophie is a treat! Not only is her voice spectacular but she makes songs come alive. Her energy levels are incredible and yet her tone is wonderful for slower soulful songs too.

Helen Williams
Sophie's performance at our wedding was stunning. She was flexible, extremely warm and friendly and many guests said how wonderful Sophie was to watch. We could not recommend her enough. Thank you so much Sophie for sharing your talent with us and our guests- your music provided the perfect ambience and was more than we could have asked for.

Emma Bettes
Sophie was a dream to work with. She sung me down the aisle (Jason Mraz' I'm yours) and 2 and a bit years later, people still tell me how beautiful that was. Working with Sophie was completely stress-free which is so important when organising a wedding! I would recommend her to EVERYONE!

Kate Butters-Peters

Sophie sang at our wedding in August 2015 and was actually recommended to us by the couple that got married at the venue the day before we looked around it for the first time. She performed for just over an hour while we were having the photos done and we had so many positive comments from our family and friends about how good she was; Sophie was absolutely fantastic from start to finish. The formal photos can sometimes be a bit of a drag for the guests not directly involved so it was great that they had Sophie's music (and drinks!) to enjoy while they were taking place. Sophie was very flexible throughout and always prompt to reply in the lead up to the day which made our lives far easier….we gave her a list of songs that we wanted included and she came up trumps so we were both very happy and would definitely recommend her to others :)

Amy Meah
We had Sophie to sing at our wedding in march 2014, she was amazing, From start to finish! All of our guests kept saying how amazing Sophie sounded! I gave Sophie a lists of generes we liked and left the rest to her! Sophie is a very warm and professional person, if your look for someone to sing at your wedding and give it something extra special Sophie is your lady! Xx

Hayley and David Marchant
We knew Sophie was the perfect person to play during our wedding as we've heard her play many times before, and she did not disappoint. She played for us while we signed the register and brought such a sweetness to our special day! She let us suggest songs and we love how she puts her own stamp on everything she plays. She is so easy to listen to and our guests loved her too! Sophie is humble, sweet and kind and we loved sharing our day with her. She is so easy to have around and on a practical note was so organised!! We didn't have to worry about her at all- she knew what she needed and she got on and played wonderful songs to entertain our guests. Could not have asked for a better lady to come join us on our wedding day! WE LOVE SOPHIE! xxxxx

Nicola Chard
Sophie was amazing and everything we could have wanted on our wedding day. She received the highest praise from all our guests and was a magical addition to our day

cerys Hipkiss
Excellent wedding singer. Entertained guests whilst mingling early in reception up to the first dance. Professional but friendly. Beautiful voice. Highly recommended.

Stacey Ball
I first heared Sophie while she was playing at a friend's wedding and LOVED her voice. When we later got engaged we got in contact with Sophie to see if she was available to play and sing at our wedding. She was always easy to contact if needed and was willing to learn to play new songs for us. She played and sang while I walked down the aisle (edited the intro and played the main parts as requested), while signing the register, at the drinks reception (even let the groom and his friends sing while she played their favourite song which wasn't planned but set the mood for a great party,) and again for our first dance. We cannot think of one single fault throughout the whole day, it really helped make our day so special and still receive compliments about our 'amazing singer' a year on! Would definitely recommend anyone looking for a wedding singer to take Sophie into account, she really will not disappoint!!

James Baskett
Sophie was great. She was very flexible, easy going and created a wonderful atmosphere perfectly fitting the occasion! I would recommend her to anyone! In fact I'm even considering getting married myself so I can make a booking!

Bethany Tanton
We were so grateful to have Sophie perform on our wedding day. She sang during the ceremony and also did an acoustic set in the evening. Everyone loved her! She was super accommodating and even stepped in last minute to sing a couple of songs during the signing of the register. A lovely person to work with with a vey beautiful voice- I highly recommended her!

Josee Swettenham
Sophie played at our wedding this year, she led a worship band during the service and played her own written music during the signing of the register. From the planning stage to the day she was professional, dedicated and so positive. It was truly a joy to have her play at our wedding and we had so many compliments from friends and family regarding her performance. Sophie has a lot of experience doing weddings and as a bride I really appreciated every bit of help and advice she gave, I'd reecommend her to anyone getting married in the future.

Ben & Bethan
We can't recommend Sophie enough!
A friend introduced us whilst we were looking for someone to perform at our wedding reception and from the very first meeting, we felt like good friends.
She was professional and prompt in her communications prior to the wedding, took plenty of requests (even trying out a mash up of two favourite songs) but also tailored her set list to the vibes on the day itself. Her voice is absolutely stunning, a real gift and she's a delight to have around. She was flexible, used initiative, and went above and beyond to contribute to making our wedding day so special. She sang sets at our drinks reception, during the wedding breakfast and then a set to start people dancing in the evening. Our guests all loved her too. Top notch.

Thank you very much Sophie. We think you're brilliant.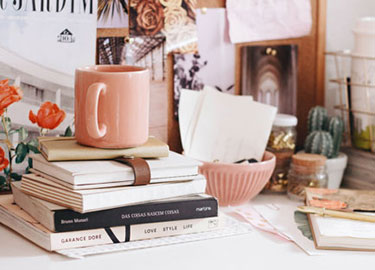 Your free account will also enable you to:

Easily manage and securely book your suppliers

Stay on top of wedding planning with our intuitive checklist

Keep an eye on spend with our budget tracker

Create and track your wedding guestlist

Plan your wedding on the go with our mobile app, downloadable via the App Store or Google Play
Thanks for your enquiry! You'll hear back shortly.
Couples interested in Sophie de Winter Music also sent enquiries to the suppliers below too. You can simply send the same enquiry to them in one click.
Alexandra Tchernakova
16

Professional Pianist and Musician. As a solo pianist specialising in r...
JD's Classical and Jazz Guitar
16

Spanish, Classical, Jazz Guitarist available as solo or in small jazz...
Girl and a Guitar
16

Girl and a Guitar, is exactly that, a musician who relies solely on he...
Alexandra Tchernakova
16

Professional Pianist and Musician. As a solo pianist specialising in r...
JD's Classical and Jazz Guitar
16

Spanish, Classical, Jazz Guitarist available as solo or in small jazz...
Girl and a Guitar
16

Girl and a Guitar, is exactly that, a musician who relies solely on he...
Are you sure?
If you don't ask, you'll never know...
Continue to chat
Leave
Is this supplier not for you?
Explore other suppliers.
Sign up to our free planning tools today to save suppliers