Signature Sounds
The Basics
Can we request specific pieces/songs
Can you perform outside
Do you require food or drink
Do you travel
Do you have Public Liability Insurance
Is your equipment PAT tested (if applicable)
---
What type of entertainment do you provide?
DJ
How long is each set?
6 Hours
Other services offered:
Dancefloor Hire, DJ Booth Hire, PA System Hire, Lighting, Other
Where are you based?
London
What forms of payment do you accept?
Cash, Credit Card, Bank Transfer, PayPal
About
We pride ourselves on being unlike any other entertainment service. We combine awe-inspiring music with a polished, entertaining performance. We bring over 10 years experience and innovation to create the atmosphere you desire for your event; from sophisticated elegance to high energy excitement.
With our professional audio and visual equipment, you can rely on us to provide you with a service that will keep your guests entertained and talking about your event for weeks
Find Us
Reviews

8
Leave feedback

Kelly & Tobi
If you are looking for professionalism, entertainment, quality & great value for money then Signature Sounds are the DJ's you need to book.
We booked them for our wedding after attending their stand at a wedding fair realising they were regular DJ's at one of our favourite clubs.

They did not disappoint...I have never been to a wedding where the guests were up dancing before dessert had even come out because the background music was getting them in the mood to party! Such a good vibe!

Signature Sounds equipment is stunning looking and the photo booth was such good fun...even the venue staff were getting involved!
Prior to your event, you get sent a link to your dedicated profile so you can add any ""must haves"" or ""do not plays"" to a playlist as well as a schedule you can add notes to such as announcements etc for your DJ. The profile also comes with a countdown to your event...nice touch

I know finding and booking a DJ for such an important event is risky business, however the only risk you will be taking is your event not being fulfilled 100% if you do not use these guys! So stop searching, you've found what you're looking for, all that's left to do is book! Do it!

Thank you Signature Sounds, special shout out to Jeff Nang, you really made our wedding a day to remember and we will not hesitate in booking you again!

Natasha & Chris
Wow.. where do i start, AMAZING DJ's!!! Jeff Nang was our incredible DJ at our wedding on Saturday 24th September 2016 and let me tell you.. he bought Vegas to Essex, EXACTLY what we asked for. We cannot thank you guys enough, you made our night ! Friendly, Kind, attentive just honestly amazing. We look forward to seeing you at all our future events.. wouldn't use anyone else!! Thank you!

Michelle June
Where do I even start.

Signature sounds I want to thank you so much for your amazing team at my wedding. OMG they were amazing!!!!! I'm still buzzing from it and it's been 2 weeks already.

Secondly that photo booth went down a treat, the book was completely filled, and all of our guests really enjoyed it - fantastic props by the way!!

Liaised closely with Mark Ocampo and he was very professional and patient with me.

Hopefully I weren't too much of a bridezilla leading up to the big day but I just wanted everything to be perfect and it was and that was partly down to you guys.

Thanks again and hopefully we will cross paths again. In fact I know we will.

Thanks guys.

Mr & Mrs Ozerek
Signature Sounds are phenomenal! From the get-go, they were extremely accommodating to our needs and worked hard to deliver what we had envisioned. Their packages are carefully catered to suit a range of budgets and requirements; offering just what we were looking for in a DJ!!

Their team are all so down-to-earth and continually kept us in the loop, as to what was going on. They are very prompt at responding to emails, which of course made the whole process flow without any hiccups. Extremely professional in how they dealt with us as clients.

We decided to book with Signature Sounds as they are well-know for getting the party started and keeping the dance floor alive; there were such good vibes filled in and around the barn; everyone loved them!! We had such a brilliant time and it was so much fun!! After giving them an idea of what kind of music we wanted to be played, they managed to keep everyone happy and grooving to the beat!

Everyone complimented us (and still do) on the photobooth, especially the idea of a photo book. It's wonderful looking through the memories and reading everyone's greetings alongside their wacky photos- absolutely worth it!

If you're looking for a dedicated and professional team for your wedding or whatever occasion it may be- Signature Sounds are the way forward. Guys, we cannot thank you enough for adding that extra bit of energy and atmosphere to our special day! Thank you.

Shelley
Amazing DJ's!!.... Great for all of my corporate events, and even better during my very own wedding! Will never forget you guys and love that we are still working together 3 years on!... Can take on any client, any wedding, any event, any music and make it personal to you! Highly recommended!!! #topnotch #sigisounds

Jordan & Danielle
We booked signature sounds as our DJ for our wedding reception. They were absolutely amazing. Everyone was up on the dance floor. Really good vibe. Professional and reliable service. Worked with a Sax player that I had booked separately and no issues what so ever. Thanks Donny, Mark and all the guys from signature sounds your fantastic.

Simon and Fen
Used these guys for our wedding, extremely professional service and the music was great we really enjoyed it, made out night thanks so guys!

Johnny Chang
Just wanted to say the DJ and photo booth assistance was amazing for our wedding day. They catered to our unique music tastes and ensured the guests had a great time.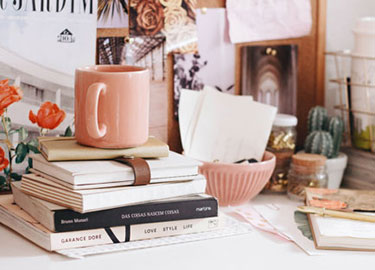 Your free account will also enable you to:

Easily manage and securely book your suppliers

Stay on top of wedding planning with our intuitive checklist

Keep an eye on spend with our budget tracker

Create and track your wedding guestlist

Plan your wedding on the go with our mobile app, downloadable via the App Store or Google Play
Thanks for your enquiry! You'll hear back shortly.
Couples interested in Signature Sounds also sent enquiries to the suppliers below too. You can simply send the same enquiry to them in one click.
Fortune
8

FORTUNE are an award winning London based wedding band with a repertoi...
Encore - Outstanding Wedding Musici...
8

Encore has the UK's largest selection of musicians, bands, singers and...
Musicians Inc.
8

Musicians Inc is an exclusive music and entertainment agency specialis...
Fortune
8

FORTUNE are an award winning London based wedding band with a repertoi...
Encore - Outstanding Wedding Musici...
8

Encore has the UK's largest selection of musicians, bands, singers and...
Musicians Inc.
8

Musicians Inc is an exclusive music and entertainment agency specialis...
Are you sure?
If you don't ask, you'll never know...
Continue to chat
Leave
Is this supplier not for you?
Explore other suppliers.
Sign up to our free planning tools today to save suppliers