It's No' Reel Scottish Ceilidh Band
The Basics
Can we request specific pieces/songs
Do you travel
Do you have Public Liability Insurance
Is your equipment PAT tested (if applicable)
---
What type of entertainment do you provide?
Group, Band, DJ, Ceilidh Band
How long is each set?
Normally up to 4 hours (1900 setup, 2000-0000 ceilidh), with a break and optional DJ set
Other services offered:
PA System Hire
Where are you based?
glasgow
What forms of payment do you accept?
Cheque, Bank Transfer
Videos
About
It's No' Reel is one of the UK's top Scottish ceilidh bands who have a long track-record of performing top-quality ceilidhs for weddings
As one of only a handful of professional ceilidh bands, It's No' Reel Ceilidh Band is made up of musicians who have studied at some of the UK's top conservatoires. We've performed throughout Europe and recently played the BBC Hogmanay Show.
Find Us
Reviews

11
Leave feedback

Beth and Craig MacDougall
We're so glad we chose It's No Reel as our wedding band! They were an absolute pleasure to work with from start to finish. We were drawn into their lovely website by the amazing Game of Thrones cover video. Organising everything via email was so easy, and it was refreshing to get a clear idea of what was involved early on. Not only were they super professional on the day, they were also great fun and really responded to our guests on the dance floor by switching between ceilidh and our favourite dance tunes. Seeing my parents dance to 'House of Pain - Jump Around' was a personal highlight... The non-Scottish guests got the hang of the ceilidh moves in no time thanks to the great caller. Our guests were raving about the band for weeks afterwards. We couldn't recommend them highly enough!

Abbey & Barry
Incredibly professional, young, attractive, friendly, helpful, amazing group who were the talk of our wedding. We just need to have an anniversary party so we can book them again!

Yvonne & Matthew Walker
It's No' Reel were absolutely fantastic! Without a doubt they are the best ceilidh band I have ever heard. They created a great atmosphere at our wedding by getting everyone up to dance with excellent calling and great music. All of our guests loved the ceilidh and I would recommend the band to anyone. Thanks again to Tom and the guys.

Kate and James
We were so impressed with It's No' Reel. They delivered exactly what they said they would, with no hassle or worries. We couldn't belive they did a cover of the Game of Thrones theme tune. We asked on the off chance, but they did a beautiful version for our first dance. The guests absolutely loved the band. The music got everyone up dancing and seeing everyone so happy made it all worth it. Thank you.

Libi and Jonathan Newell
The guys in the band were absolutely amazing, they were brilliant in the planning stages and communicating with them was really easy and then on the night they were really flexible with any changes that we needed to make to timings. They were just wonderful!

Lisa & Grafton Hand
A big, big thanks to you and It's No' Reel for coming to play at our wedding in Staffordshire - you guys were an immense success! Everything was seamless, from the correspondence before the wedding to the performance on the night. As we had guests from all over the world, only a handful were familiar with ceilidh dancing but thanks to your brilliant calling and great tunes you managed to get everyone up on the dance floor (even the least likely!) from our 8yr old Australian nephew to our parents and grandparents. We had such a wonderful time and the Strip the Willow finalé will go down as wedding legend amongst our friends! I would recommend you to anyone and everyone planning a party requiring top class entertainment that will be remembered.

Mariela & Stuart Reid
t's No' Reel Scottish Ceilidh Band was absolutely amazing. My husband is Scottish and I am Venezuelan so we wanted to have a mix of both worlds, half ceilidh and half merengue/salsa. The band was very flexible and happy to alternate with the salsa sessions! They were great and on board with the idea! Organizing and coordinating with the band was very easy and they were great helped when choosing the first dance! We went for the four piece band and it truly was phenomenal, they made everyone feel comfortable and were amazing with the directions for both the Scottish and International (both from America, Venezuela and the States and Europe). Everyone enjoyed themselves and kept saying how amazing the band was months after!! Definitely recommend them!

Liana & Stephen Waclawsk
We booked It's No' Reel for our wedding at Balbirnie House in June 2015. We decided on them because of how good they sounded on their YouTube clips (their Game of Thrones theme was a real head turner!), the fact they didn't have a piper or an accordion (which we wanted to avoid) and their price. Tom who deals with the bookings was very professional and keen to tailor the evening to our needs. The minimum is a three piece with the option of adding other pieces as you like. We opted for a second violin as we thought the two violins together sounded awesome! The band offer ceilidh for as much of the night as you want, and after that they are happy to hook up their computer to the PA system and play a DJ set. We liked having the option in case our guests weren't feeling the ceilidh. As it was, we were having such a great time that we ceilidh-ed all night! It was an amazing night, made by the quality playing. Let's also not forget the quality calling so all the guests knew what they were doing! We have had so many compliments about the band's playing since the wedding. Thanks so much to you guys. Just great musicians who put the reel into our reception!

Beth & Klaas
What a ceilidh and what a band! By far the best ceilidh we have ever experienced. Over half of the guests had never been to a ceilidh before, but the walk-throughs were incredibly clear and ensured that everyone picked up the steps really quickly. The band managed to get so many guests up and dancing that we had to expand the size of our dance-floor, twice! The ceilidh was the highlight of the evening. We received a large number of compliments from the guests about the quality of the music. We would thoroughly recommend It's No Reel to anyone!

Mhairi & Greig Shearer
Thank you for such a wonderful ceilidh at our wedding. Everyone was so impressed and the music was spectacular. We felt that you all really involved yourself in a way that made everyone feel relaxed and I'm pretty sure almost everyone got involved! It really was a pleasure to have you and I have already passed on your details to a number of people who have enquired through me about you.You'll be our go-to for all future ceilidh needs!

Hannah & Scott
We hired It's No' Reel for our English/Scottish wedding and they had guests of all ages up on the dance floor immediately. We were inundated with well-deserved compliments on our choice of band all night and our wedding was fantastically fun and family friendly thanks to them. The guys are all unbelievably talented musicians and it is testament to their skill that a group of three individuals could keep 100 adults and 20 children entertained for a whole evening. Wouldn't hesitate to recommend them for any event - they made our day! There were a couple of things on the day that completely outshone our expectations and It's No' Reel were one of them. What a fun night of dancing!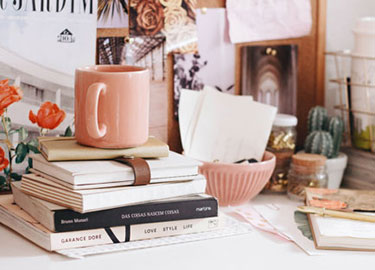 Your free account will also enable you to:

Easily manage and securely book your suppliers

Stay on top of wedding planning with our intuitive checklist

Keep an eye on spend with our budget tracker

Create and track your wedding guestlist

Plan your wedding on the go with our mobile app, downloadable via the App Store or Google Play
Thanks for your enquiry! You'll hear back shortly.
Couples interested in It's No' Reel Scottish Ceilidh Band also sent enquiries to the suppliers below too. You can simply send the same enquiry to them in one click.
Annasach Ceilidh Band
?

Annasach Ceilidh Band - available for all occasions from Aberdeen to Z...
Eden Valley Music
?

For that extra touch of elegance and style, why not choose some beauti...
Northern String Quartet
?

AWARD WINING STRING QUARTET voted BEST ENTERTAINMENT 2015 by Your O...
Annasach Ceilidh Band
?

Annasach Ceilidh Band - available for all occasions from Aberdeen to Z...
Eden Valley Music
?

For that extra touch of elegance and style, why not choose some beauti...
Northern String Quartet
?

AWARD WINING STRING QUARTET voted BEST ENTERTAINMENT 2015 by Your O...
Are you sure?
If you don't ask, you'll never know...
Continue to chat
Leave
Is this supplier not for you?
Explore other suppliers.
It's No' Reel Scottish Ceilidh Band
Sign up to our free planning tools today to save suppliers