Ms Moo Make Up
The Basics
Is a trial included in the price
Do you travel
---
What services do you offer?
Makeup
Do you work alone or with a team?
I'm flexible
Where do the wedding preparations take place?
I'm flexible
Where are you based?
Nottingham
What forms of payment do you accept?
Cheque, Cash, Bank Transfer, PayPal
This supplier currently has 1 offer available
See offers
About
Hey! I'm Sali Jones, aka Ms Moo Make Up - an award-winning freelance professional make-up artist with over 10 years experience based in Nottingham, UK.
I truly believe I have the best job in the world and feel so blessed that I get to be a part of hundreds of weddings; it's a great honor to do the make-up of so many beautiful brides across the country. There's no such thing as a generic bridal look and no two weddings are the same. I want to build on the pieces you've already put together for your special day to help you look and feel the very best that you can.

I appreciate how much people put their trust in you when you have their face in your hands! It's for me to make my clients feel at ease; you need to feel confident yet relaxed and have your faith in me. Before I've even got my brushes out, it's paramount for you to feel assured you're going to be in safe hands.

I'm able to cover all your make-up needs; be it giving you a beautiful natural look or something a little more glamorous for your wedding day or that special event.

Book your 2019/2020 wedding today!
Exclusive offers
Bubbles! |
Quote "bubbles" to get a bottle of prosecco on your wedding morning from Ms Moo :)
Ends Friday 31st December 2021
Enquire
Find Us
Reviews

13
Leave feedback

Emily
Sali did my makeup for my wedding in April and my goodness, I didn't even realise my face has the ability to look as good as she made it!! Not only did she listen to what I wanted, but she made it happen and my makeup looked as good at 1am after an evening of dancing on hay bails and scoffing candy floss as it did when I left for the ceremony. Absolutely fantastic service, would thoroughly recommend!! Thank you so much for making me feel pretty and confident on my wedding day xx

Eve
Sali did my sister's and several of the bridesmaids make-up for her wedding last October. My sister and I also had a fab morning at the make-up trial which we cleverly coincided with the hen do!
I can't fault a thing. Sali is incredible at what she does, everyone was so pleased with their make-up and it lasted forever! Not only did she do a fantastic job of make-up, she went above and beyond helping out with hair, dress malfunctions and general emotional support!
I can't rate her highly enough :) Thank you!

Ruth
Sali did my make up for my wedding day back in 2014. She has a lovely kind and reassuring way about her which was great for me as I had NEVER let anyone do my make up for me before. I felt she really listened to what I wanted and as a result I loved my face on my wedding day (and the day after)! It was such great coverage it really did last all day and all night! She talked me through the products she was using and one of my favourite lipsticks is still the one she used! Overall sali is very skilled at what she does; she is quite literally an artist with her make up. But as importantly she is reassuring, friendly and will bring a 'ms moo' warmth to your big day!

Amy
Sali did my makeup for my wedding in May. As soon as I had my trial I knew she was going to do a great job on my wedding day. I absolutely loved my makeup, it lasted perfectly all day and Sali was such a fun person to have around on what can be a very stressful and nervy morning! Thank you so much Sali!

Charli
My sister booked Sali to do my wedding make up in March, our initial meeting for trial make up was excellent, from the moment we met her - we were made to feel comfortable and when I saw the extensive make up selection, I knew we were in good hands! I'd never heard of Illamasqua before but after seeing mine & my sisters face after the trial, I immediately wanted to go and buy it all. Sali is super passionate about make-up and that translates in her work. On the wedding day Sali was so patient and calm in the hustle and bustle and worked well with the limited space we had in our hotel room. The end results of mine, mum & my sisters make up were incredible - I absolutely loved our eyeliner and eyebrows the most, but all together it all made us look amazing. I can't thank Sali enough - Thank You for keeping me calm, feeding me & making us beautiful - I can't recommend Ms Moo Make Up enough - I will be booking in for my 1-2-1 lesson and up my brow game!

Keren
Thank you so much Sali. My wedding make up was exactly what I wanted, and my wedding ladies looked even more beautiful than normal! From the trial to emails to night before texts to the day itself Sali was so helpful and willing to listen to what I wanted and I wouldn't hesitate to have her do my make up again... (Although hopefully not for getting married again!) Thanks so much!

Lilith
I wasn't sure where to start when looking for a make-up artist for my wedding, and stumbled upon Sali's page and loved all the photos and how she came across. I thought it would be a long shot asking if she had availability, but I was in luck! Sali was friendly when we exchanged emails, and was more than happy to give me advice about looking after my skin before the trial and the big day. The trial was lovely and Sali was very accommodating, happy to put on several lipsticks before I decided which one I wanted!! She also dished out lots more advice, which really helped me and my skin has never been better! It was up to my bridesmaids if they wanted their make-up done, and Sali was very patient in waiting for them to decide.

On the big day Sali arrived right on time set up straight away and was so friendly to everyone and happy to join in with our conversations. She made everyone feel at ease and just got on with stuff without needing much assistance (apart from coffee!). When it came to be doing my make-up, I think Sali could sense I was getting nervous, and she was really good and helped me to relax and keep calm! She made me laugh and kept telling me and everyone how beautiful we all looked and was just generally good to have around at that stage!! My make-up stayed put all day (11.30am until gone 1.00am!!) and I didn't want to take it off at the end as it still looked so beautiful! I could not recommend Sali enough. She has obviously done enough weddings that she knows exactly what needs to be said and when, and has everything down to a fine art! Thank you so much xxxx

Jess
Sali, thank you so much for making me feel absolutely beautiful on my wedding day!! You did make up for me, my 2 bridesmaids and my mum and we all felt gorgeous for the whole day! The make up lasted really well and looked brilliant, but you were also a real gem to have around on such a special morning - so calming and funny - and the little pack of goodies were amazing for any touch ups later in the day! I honestly can't thank or recommend you enough xxx

Amy
Sali stepped in after I was let down a few weeks before my wedding and was a lovely addition to my wedding morning! She is calm and professional and did a grand job of mine, 3 bridesmaids and my mums makeup plus her little freebie on the day is so sweet. I felt like a princess on my wedding day and purposely swapped my glasses for contacts so I could show off my makeup! Thank youSali xx

Mary
A huge big fat thank you to Sali for doing our make up on my wedding day. From start to finish she was awesome, I emailed her a few times before the wedding for advice on my skin, any hairdresser suggestions etc and she always gave great advice. When I went for my trial she was lovely, funny and really chatty and my make up was perfect first time. On the actual day she arrived early, chatted away to my bridesmaids and generally was a total babe! I wish I hat a reason for her to do my makeup every day!

Leanne
What can I say? After following Sali on social media for a while she was always my first choice for my wedding make up. And boy she did not disappoint. Not only did she make myself, my bridesmaids and my mum look flawless she was a massive calming influence and help during the morning, to the point where she even read out my wedding card from my new husband as we were all too teary! Would very highly recommend

Holly
Sali did a spectacular job at my wedding - she did my make-up, my bridesmaids, my sister in law, my mum and step mum. We all looked beautiful! Sali was the epitome of calm throughout and made sure I was as relaxed as possible, even when wedding nerves were getting the better of me! Sali listened to what each and every one of us wanted and did a marvellous job. It's the best I've ever looked, by miles, and yet I still looked like myself, just on a very good day!! Thanks Sali!

Victoria
A huge thank you to Sali for doing make up for my mother and I on my wedding day. Sali was a lovely calm presence on the day, and it was an absolute pleasure meeting her and I absolutely loved my make up, which remained perfect well into the evening.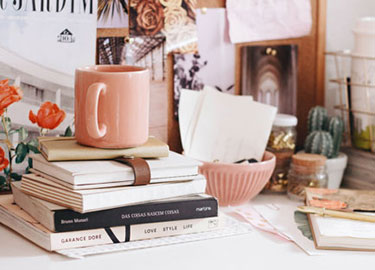 Your free account will also enable you to:

Easily manage and securely book your suppliers

Stay on top of wedding planning with our intuitive checklist

Keep an eye on spend with our budget tracker

Create and track your wedding guestlist

Plan your wedding on the go with our mobile app, downloadable via the App Store or Google Play
Thanks for your enquiry! You'll hear back shortly.
Couples interested in Ms Moo Make Up also sent enquiries to the suppliers below too. You can simply send the same enquiry to them in one click.
Katie P Makeup
13

Hiya my name is Katie and I'm a trained level 3 theatrical and media m...
Christine Cara Professional Make up...
13

I have had the honour of working with many brides across the Cotswolds...
michelle g makeup artist
13

Mobile Professional makeup artist based in the West Midlands, travelli...
Katie P Makeup
13

Hiya my name is Katie and I'm a trained level 3 theatrical and media m...
Christine Cara Professional Make up...
13

I have had the honour of working with many brides across the Cotswolds...
michelle g makeup artist
13

Mobile Professional makeup artist based in the West Midlands, travelli...
Are you sure?
If you don't ask, you'll never know...
Continue to chat
Leave
Is this supplier not for you?
Explore other suppliers.
Sign up to our free planning tools today to save suppliers