Dita Rosted Events
The Basics
Will you be there on the day
Do you offer an advice service/consultation
Do you travel
---
What type of weddings do you plan?
Civil Ceremonies, Jewish, Multi-faith, Large Weddings (150+), Destination, Same-sex, Budget weddings
What services do you offer?
Concept Planning, Full Organisation, Tailored Packages, 'On The Day' Coordination Only, Venue Search, Supplier Sourcing, Venue Dressing
Where are you based?
London, but travel UK wide
What forms of payment do you accept?
Bank Transfer
Do you travel
---
Services you offer:
Venue Styling, Prop Hire, Lighting, Other
What items do you have for hire?
Furniture, Glassware, Tableware, Signage, Backdrops, Props, Balloons, Food Carts, Mobile Bar, Light-up Letters, Lighting, Other
Are there any requirements for setting up?
TBC
When do you collect your items from our venue?
As required
Where are you based?
London
What forms of payment do you accept?
Bank Transfer
Videos
About
Creative, bespoke non-traditional wedding coordination & planning.
My name is Dita and I'm a wedding planner & coordinator for modern couples looking for something a bit different! My couples are looking for non-traditional, quirky weddings that break with tradition and offer their guests the party of the year.

I'm here to help and can offer a range of solutions from on the day coordination to full wedding planning. I have a fun & personal approach to the planning process: I listen to my couples and really find out who you are as individuals, what you like and dislike and from there guide you through a bespoke planning service. I pride myself on offering my couples affordable rates whilst still providing a top service. Something I believe is key in the wedding industry.

I'll look after your whole day for you to make sure it's stress-free and goes without a hitch, and you have the wedding of your dreams and really relax and spend time with their friends and family.

The personal aspect of planning someone's most important day with them and delivering their dreams is why I LOVE what I do. Here are some nice words from my lovely couples https://www.ditarosted.co.uk/nicewords

As well as on the day co-ordination and partial/full planning I provide many other services which can include supplier sourcing, hand-picked events team, bar operation, design & styling and production. Just ask, I can help! :)
Find Us
Reviews

14
Leave feedback

Kaja Franck
My husband and I wanted something different, original and individual which is a tall order for a wedding. However, Dita created a magical day that exceeded all our expectations. She created the most stunning martini bar for our arrival, chose the gorgeous table ware, and went out of her way to make us happy. (Made more difficult by my less than clear vision). Her staff were so wonderful - they really cared about our guests and ensuring that we had a superb day. The food was delicious and just kept coming. Our guests all complimented us on the generosity of spirit that shone from every aspect. Moreover, thanks to Dita, we both managed to remain calm, safe in the knowledge that we were in safe hands. Dita: thank you from the bottom of our hearts.

Rox & Greg
"Dita, Thank you so much for all of your help with our wedding. We can honestly say that we couldn't have done it without you! You have been a massive support to us & a complete god send! Big Thank You to all of the team as well. Lot of Love Rox & Greg x"

Vics & Mark
Hi Dita, I wanted to say a huge and heartfelt thank you for all that you did over the weekend to make our day perfect. Mark and I had such a wonderful time, we were really able to relax and enjoy it all because we knew you were making sure everything was on track behind the scenes. I really appreciated your calm hand on the tiller at the Town Hall in those final moments! The Drapers looked just perfect, exactly how I'd hoped and so much more -- so stylish, warm and welcoming. And the photos, candles and lightbox downstairs were all wonderful extra touches we wouldn't have managed without you. Everyone commented on how effortlessly you kept things moving and how lovely you were. It all felt so well-organised but still relaxed and intimate. Beyond perfect. We can't thank you enough, truly. You're a superstar.
Lots of love, Vics and Mark (and Barny!) XXX

Lizzie & Rich
"We owe the entirety of the success of our wedding to Dita. She. Is. Amazing. We were planning to run the day ourselves which would almost certainly have descended into utter chaos. Throughout the lead up and on the day itself she was cool, calm and collected and worth her weight in gold. We can't recommend her highly enough and will most likely name our first born after her ;)"


Rachel & Jack
Hi Dita, just wanted to drop you a line to say a huge thankyou for helping us transform our ideas into reality, and for your (not insignificant) part in creating the wedding we envisaged.
From the day we met you after falling in love with Brixton East, we both knew you were exactly who we needed on our team!!
You understood implicitly what we meant when we said we didn't want our day to be too 'weddingy', and guided us through the potentially daunting world of a dry hire wedding with such expertise, that all notions of stress were taken away!
Whilst we maintained total creative control (something incredibly important to us as we wanted our wedding to reflect us) your partial planning service saved us from hours of googling and hassle, and resulted in you finding us the most incredible chef, who couldn't have met our brief any better (literally the best food I've ever eaten and a view echoed by all our guests).
It also took away the need for us to organise the bar or staff (jobs we didn't really want!!), and again resulted in the most professional, brilliant team looking after us on the day, with fab service from beginning to end.
You were always available, but never pushy (no mad wedding planner vibes here!!!), and having you around to co-ordinate deliveries and suppliers on both the prep day and the wedding day meant that everything flowed seamlessly and we honestly didn't have to worry about a single thing except for getting married and enjoying ourselves (which we did immensely!!!) We literally couldn't have created such a smooth running, relaxed, perfect wedding without you, so thanks a million!!
Keep doing what you're doing!

Lots of love,
Rachel and Jack xxxxxx


Gem & Mike
"From day 1, Dita was amazing in helping us to plan and co-ordinate our wedding day. From our first meeting (when we suddenly realised we actually didn't know where to start with a dry hire venue!) and in the build-up to the big day- she was a font of knowledge and inspired ideas- helping us navigate all the intricacies required with a sense of calm, yet the perfect amount of excitement that comes with planning a wedding!
The day itself was INCREDIBLE, and we still have people saying it's the best wedding they've ever been to. There is no way we could have pulled off the day we had without Dita's skill, planning and direction, and it really was the Best Day Ever........


Emma & Jamie
Dear Dita,

We are finally getting around to writing our Thank You cards. We really cannot thank you enough for all of your hard work and effort in making the day so fantastic. We were overwhelmed with how great the marquee looked, all down to you and your team. The event really did go perfectly and we were so sad at the end of the evening that it was all over! Many happy memories however so really thank you again for everything.
Wishing you all the very best, Lots of Love Emma & Jamie xxx

Emily & Adam
We literally had the absolute BEST DAY EVER! Everything was exactly how I had envisioned and you made everything so seamless. We honestly are so grateful that you were there by our side as we wouldn't have been able to do it without you. Also - everyone RAVED about the cocktails! And please tell Lyndall that we've been told by everyone who attended that it was the best food they have ever had at a wedding. We couldn't be happier with everything.

Thanks for all your patience and for keeping us going! And thank you for everything!

Hope to see you soon xx
Emily and Adam

Sarah & Theo
"Dita was worth ten bridesmaids and ten ushers! In the run up to the day she was a great source of ideas and organisational (and, at times, emotional) support. She took care of all the little things we hadn't thought of, helped us manage our venue and suppliers and was full of fantastic suggestions for everything from the order of the day to the finishing touches on our table settings. She helped us create a very personal modern London wedding with just the right amount of tradition. She made a massive difference to our day and we can't thank her enough."

Ashley & Paul
"Hi Dita! It all feels like a bit of a dream, but the best dream ever! Thank you again so SO much for everything you did for us. It was such an incredible day - the best day of our lives - and a huge part of that was because of all your hard work. Thankyouthankyouthankyou. Really, thank you so much for everything, Dita. We couldn't have done it without you (seriously)! Lots of love, Ashley & Paul x"

Ruth & Nico
We would like to give you a massive thank you for all your efforts and everything you have been doing before and during the day. The result was beyond our expectation and you definitely helped us to achieve how we wanted it to happen, it was perfect!!

The best thing about planning a London wedding is the access to so many amazing suppliers. You really can be as creative as you like and we really enjoyed all of it but without the calm, knowledgeable and creative Dita Rosted Events we would have been lost at sea without a paddle. Thank you Dita for helping us figure out where to throw our party and dress the beautiful Core Clapton in the fun and relaxed way we wanted. For suggesting the inventive Crumble for our tasty sharing meal (we have heard 'best wedding food ever' more than once) and bringing on board the extraordinarily talented Popsicles Bakes to bring our surreal wedding cake to life

Elise & Liam
"Liam and I wanted to send you a quick email with our thanks for all of your help for making our wedding day perfect! We wouldn't have been able to do it without you, we didn't have to stress or think about anything during the day and it ran like clock work. Thank you from the bottom of our hearts. Lots of love, Elise & Liam xxx"

Jenny & Jack
Dear Dita, Thank YOU so much for ALL of your help and support both in the in the run up and on our wedding day. We truly had the best day of our lives and having you there really meant we were able to to simply enjoy it all. (Sorry this thank you is so late!) Thank you again! ALL OUR LOVE. Jenny & Jack (so, so many thanks Dita - you were a star *)

P.S Thank you also to your amazing team. And of course to Ross, that pork was still the best ever. We have had so many compliments on the food

Claire & Will
Dita was amazing.

From the moment we met her, we were all totally on the same page. We shared a really similar vision, so working with someone like Dita made the planning process a really creative, exciting and enjoyable experience.

We totally trusted her throughout the entire process. She was easy to trust - she made everything so easy, practical and solvable.

No idea was impossible or too extreme.

She was always aware and sensitive to our budget - often more than we were (appreciated, by the way!) and she genuinely put her heart and soul into our wedding. She is dedicated end to end - no job too beneath or above her.

We know this as we witnessed her elbows deep in garbage the day after the wedding (photos to prove...) ;)

Thank you so much to Dita for creating the most unforgettable day of our lives that would not have been one ounce the same without her.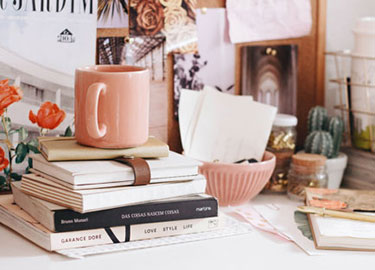 Your free account will also enable you to:

Easily manage and securely book your suppliers

Stay on top of wedding planning with our intuitive checklist

Keep an eye on spend with our budget tracker

Create and track your wedding guestlist

Plan your wedding on the go with our mobile app, downloadable via the App Store or Google Play
Thanks for your enquiry! You'll hear back shortly.
Couples interested in Dita Rosted Events also sent enquiries to the suppliers below too. You can simply send the same enquiry to them in one click.
Stretch & Tents
14

Stretch & Tents will create a unique experience for you and your guest...
Kampai Cocktails
14

Kampai Cocktails is one of the UK's leading mobile cocktail bar compan...
Beetle Juice Cocktail Bar
14

If you are looking for something unique and special for your wedding w...
Stretch & Tents
14

Stretch & Tents will create a unique experience for you and your guest...
Kampai Cocktails
14

Kampai Cocktails is one of the UK's leading mobile cocktail bar compan...
Beetle Juice Cocktail Bar
14

If you are looking for something unique and special for your wedding w...
Are you sure?
If you don't ask, you'll never know...
Continue to chat
Leave
Is this supplier not for you?
Explore other suppliers.
Sign up to our free planning tools today to save suppliers