The Longhouse
---
Somerset
The Basics
Exclusive use
Ceremony license
Licensed bar
Can we bring our own wine
Do you have a late license
Are pets allowed
---
Style of venue:
Modern, Traditional, Rustic, Eco, Festival, Casual
What type of venue are you?
Country House, Alternative
What kind of ceremony can we have?
Indoor civil ceremony, Outdoor civil ceremony, Nearby church
Ceremony capacity:
140
Dining capacity:
140
Catering:
Flexible
Corkage:
No corkage fee
Do you have accommodation?
Yes, accommodates 40 guests
Is accommodation included?
Honeymoon suite only
What forms of payment do you accept?
Cheque, Cash, Credit Card, Bank Transfer
About
Set in a romantic location overlooking the tree tops, our beautiful wedding venue, the Longhouse, caters for up to 140 guests. Stylish, unique family owned venue in rural Bruton, Somerset, this is the place to make your special day happen.
Why choose the Longhouse?

- Personal service during planning and the entire day
- No corkage fee
- Choose your own catering company
- Beautiful oak gazebo licensed for civil weddings, plus Longhouse and Wine Cellar
- Decorate the Longhouse the afternoon before
- Full alcohol license
- Stunning gardens and parkland
- Bed and breakfast accommodation for 40 guests
- Bridal flat included in the venue hire
- The Estate is solely yours for the day – all 25 acres of it.
- Parking for 50 cars
- Gold Winners of the Green Tourism Business Scheme
- Bruton (a small town) is only a short walk away with many B&B's etc
Find Us
Reviews

10
Leave feedback

Sam & Amy
A massive thank you to you and the Longhouse team for the most incredibly lovely day. We still can't believe it's not a dream. You made everything so easy, so relaxed, so fun and we felt reassured. Everywhere looked beautiful and just sang of the love, care and passion you put into the Longhouse.

We honestly loved every minute and everything was perfect. We feel so lucky. Thank you.

Julie and Simon
Thank you so much for your advice, help and support throughout our wedding journey. You really assisted us in the planning process, which we very much appreciated. The Longhouse looked beautiful on the day and all the guests thought it was a fantastic venue. It all went incredibly well.

We enjoyed the comfort of the wedding flat and are looking forward to trying your wine - thank you for that gift!

Jasper
We had such a perfect day for our wedding at the longhouse. Everything about it was spectacular!

Matt, the owner, is kind and knowledgeable with a real appreciation for anyone wanting to make their day really fun. I would not want to have a rigidly traditional, formal wedding here because the space, atmosphere and mindsets of everyone involved are geared towards a more free flowing, personal day.

Matt was really happy to facilitate almost all of our plans and support all our guests, including a wheelchair user, to make the most of the day. It took very little effort to have the venue looking fantastic with the grounds already looking so great, but again we were pretty free to make it look how we wanted.

A real added bonus of the longhouse is Danica, the wedding co-ordinator, she really helps to make the day your own. She stayed involved in lots of the planning to help make sure she knew how the day should run from our point of view as the couple. On the day, she was a fantastic support and made it all run incredibly smoothly even with our strange catering setup.

Cannot recommend highly enough, but absolutely go and have a look for yourself.

Emma
My husband and I chose to have our wedding reception here 24/09/16.
We couldn't of asked for more professional, helpful staff who made us feel so comfortable from the first day we met them when we started planning our day to the minute we left on Sunday morning. There was no stress needed at all with the staff of the longhouse, everything was dealt with for us so we didn't need to worry.
We turned up an hour later than what was planned which meant the whole itinerary for the day was an hour behind schedule but that didn't matter, they sorted it all out and everything was absolutely fine and we ended up still being on time for the evening guests to arrive!
The staff at the longhouse made our day so very special and we thank them for that. We are both so glad that we chose to have our reception there and we recommend them to anyone that is planning their wedding.

Katie
Thanks so much to all the staff at the longhouse with a special thanks to Matt and Abi! We absolutely love the setting of the longhouse with all the gardens and peaceful surroundings. We knew from the first time we looked around that we would want our wedding here and it was the most brilliant day despite the rain! Everything ran in a timely manner and we didn't have to worry about a thing on the wedding day! A great blank canvas to decorate to your own style! Also taste catering works really well with the longhouse and provides fantastic food! Thanks to you all!

Amy
We honestly can not recommend the Longhouse highly enough. Not only are the gardens and longhouse itself beautiful, but they look out across a lush, green valley; so peaceful and very Somerset! But it's not just beautiful, it's practical too. Lovely spots for drinks, both indoor and outdoor ceremony options, beautiful spots for pictures, plus room for guests to sleep on site if you wish.
However, that's not what really topped it for us. Matt, who owns and runs the Longhouse, does a brilliant job. He's relaxed, flexible and personable, yet efficient and reassuring. Always smiling, always happy to provide advice and suggestions. He so clearly enjoys what he's built and is so passionate about it. We honestly couldn't have had a better day.

Annie & Phil
We can honestly say that we had the most perfect day with the Longhouse as our wedding venue. The moment we first saw the the Longhouse and how vast and beautiful the grounds were we knew it was a very special place and we felt so lucky to be able to book our wedding there. The fact that we had a blank canvas for the theme and decoration of our wedding made it a 'no-brainer' and The Longhouse's investment in our ideas helped make our dream wedding come true. Everyone commented how lovely it was to have an outdoor ceremony and we were so grateful the weather stayed dry to allow us to make the most of it. Even if it had rained, there would have been plenty of cover to enjoy the day whilst keeping dry. We can't thank Wedding Co-ordinator Abi enough for all her help on the day, and before and after; she looked after us and ensured the day went as smoothly as possible. Additional thanks also to Denise and Mandy at Taste Catering for designing and supplying our chosen menu for the day. They know the venue inside and out and work so closely with the venue I couldn't imagine having used anyone else.

Martin
The Longhouse was the perfect place for our wedding!! Beautiful surroundings and amazing staff who go out of their way to personalise the day. We couldn't have asked for anything more. We would highly recommend this venue to everyone!!!!!

James
The Longhouse hosted our wedding in 2015 and were absolutely superb throughout, made the entire day a real pleasure and a great combination of beautiful venue, outstanding relationships with caterers, photographers, etc, and easy access to the town for guests. Could not recommend them highly enough.

Maxine
From the very first time we visited The Longhouse and met Matt we knew it was the perfect place to have our wedding. We were looking for a venue that had a relaxed sociable vibe where we could have the ceremony and the reception all in one place, with enough accommodation for our guests. We also didn't want a venue that would restrict us to prescriptive packages, or charge us a ridiculous amount to personalise our day. I'm pleased to say The Longhouse delivered on all of these stipulations and more and I cannot recommend it enough.

When Matt first took us on a tour of The Longhouse on our initial viewing he went into so much detail which was fantastic. As a newly engaged couple with limited Pinterest research we personally didn't really know what sort of questions we should be asking. Therefore it was great to have someone speaking from years of experience be so upfront about what he was able to offer. He answered the sorts of questions we didn't even know we had which was just so helpful. There was no hard sell or persuasion, just simply a clear and thorough explanation of everything you could think of. Matt also spent time getting to know us and our relationship at this first viewing. When we told him that we had met while working at Disney World and wanted to have a Disney theme to our wedding he thought it was a brilliantly fun idea. This was in stark contrast to other venues we had visited who were too formal to be any fun. This enthusiasm continued throughout our contact over the year and culminated in Matt and the other staff wearing Minnie and Mickey ears on our wedding day for us. We were so grateful to them for going the extra mile to embody our theme!

We followed recommendations from Matt for our photographers (Jo Hansford), caterers (Taste), and additional lighting (Storm Productions) and were really impressed and more than happy with all of these suppliers for their service, value for money and end results. In short he knows what he's talking about and has a great network of contacts which will make your day perfect.

On our wedding day everything was seamless and all our guests commented on the lovely venue and the relaxed and fun atmosphere which is just what we wanted. The bridal flat is large enough for everyone to get ready in as it has a bedroom, lounge and bathroom. It is also a cosy and homely place to spend your first night as a married couple. The grounds are beautiful and there are some great spots for photos in a relatively small area which is great when you don't want to take loads of time out of your day away from your guests. The venue is big enough to accommodate a large number of guests but cosy enough to keep everyone together all day which is exactly what we wanted.

The popper on the back of my dress kept coming undone on my wedding day and I was worried it would happen during our first dance, ruining the photos. Matt ended up calling his mum to bring in a needle and cotton and my caterer sewed me into my dress while I was having my desert! This is just one example of how The Longhouse is willing to go above and beyond. We felt that they really cared about us, our values and our wedding day. We couldn't be happier with our decision to get married here. We had the most perfect day, our way.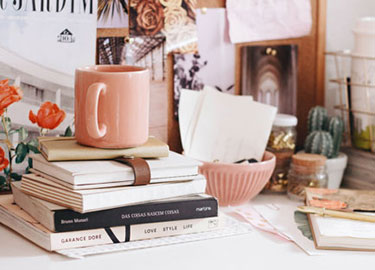 Your free account will also enable you to:

Easily manage and securely book your suppliers

Stay on top of wedding planning with our intuitive checklist

Keep an eye on spend with our budget tracker

Create and track your wedding guestlist

Plan your wedding on the go with our mobile app, downloadable via the App Store or Google Play
Thanks for your enquiry! You'll hear back shortly.
Couples interested in The Longhouse also sent enquiries to the suppliers below too. You can simply send the same enquiry to them in one click.
Gants Mill
10

Gants Mill is the perfect romantic venue in your own secluded river va...
North Cadbury Court
10

Welcome to North Cadbury Court, one of the finest houses in South West...
Chaffeymoor Grange
10

A beautiful house in a stunning location, Chaffeymoor Grange offers a...
Gants Mill
10

Gants Mill is the perfect romantic venue in your own secluded river va...
North Cadbury Court
10

Welcome to North Cadbury Court, one of the finest houses in South West...
Chaffeymoor Grange
10

A beautiful house in a stunning location, Chaffeymoor Grange offers a...
Are you sure?
If you don't ask, you'll never know...
Continue to chat
Leave
Is this supplier not for you?
Explore other suppliers.
Sign up to our free planning tools today to save suppliers