Eynsham Hall
---
Oxfordshire
The Basics
Ceremony license
Licensed bar
Are pets allowed
---
Style of venue:
Modern, Traditional, Glamorous, Formal
What type of venue are you?
Country House, Hotel, Historic, Outdoor Space
What kind of ceremony can we have?
Indoor civil ceremony, Outdoor civil ceremony, Nearby church
Ceremony capacity:
120
Dining capacity:
150
Catering:
In-house
Corkage:
N/A
Do you have a late license?
12:00am
Do you have accommodation?
Yes, 134 bedrooms
Is accommodation included?
Honeymoon suite only
What forms of payment do you accept?
Cheque, Cash, Credit Card, Bank Transfer
About
There is something deeply, darkly romantic about Eynsham Hall. The magnificent Grade II listed mansion set within the heart of the 3,000 acre Eynsham Park Estate presents an idyllic backdrop for your big day. Eynsham Hall has built a firm reputation as one of Oxfordshire's premier wedding venue
Located a few miles from the centre of Oxford, the Jacobean-style manor house provides a magnificent venue for a wedding of any scale. Whether you are looking to hold an intimate gathering in their newest licensed ceremony room, or a larger, more spectacular event incorporating a marquee, the team at Eynsham Hall is perfectly placed to ensure that your day runs entirely as you wish. There are indoor and outdoor ceremony options.

The Grade II listed Oxfordshire hotel, set upon 3,000 acres of rolling parkland, provides a quirky blend of elegant period features with a twist of modern design. Rooms boast oak panelled walls, ornate ceilings, historic oil paintings, marble fireplaces and large arched windows which are perfect for gazing out onto the romantic fountains and expansive gardens. In addition to the incredible Jacobean staircase that dominates the reception area and makes for a grand entrance, the myriad of bedrooms are full of individual character and British eccentricity.

It's easy to get to, but hard to leave! With accommodation for up to 150 guests, no two bedrooms are alike at Eynsham Hall, but they all have a similar quirky charm that provides the ultimate romantic backdrop.

Stately not stuffy, your experience will be grand and luxuriuous but with enough whimsical detail and home comfort to all you to make yourself at home for a truly memorable experience
Find Us
Reviews

14
Leave feedback

Mr Baldwin
Wow, what an amazing day we all had at Lucy and Pete's wedding last Sunday at Eynsham Hall!
The attention to detail and help we received from all the staff was fantastic and all of our guests were very, very impressed.

Mr Baldwin
Wow, what an amazing day we all had at Lucy and Pete's wedding last Sunday! The attention to detail and help we received from all the staff was fantastic and all of our guests were very, very impressed. Please can you pass on a BIG thank you to all the staff for helping make it such a special day

Mr & Mrs Anderson
We recently had our wedding at Eynsham Hall. The venue itself is breath taking. The accommodation is beautiful, and what can I say about the service? Simply Fabulous. I think I may have been the most relaxed bride ever on the day, and that is entirely due to the team at Eynsham Hall. They really did take care of everything, with real attention to detail. Nothing was too much trouble. The food was incredible too, and served with such panache.

A special thank you must go to Hannah O'Sullivan, who took care of us on the weeks running up to the big day, and was there to guide us through everything on the day itself.I would Whole Heartedly recommend Eynsham Hall as a wedding venue. Thank you to the entire team.

Mrs Porter
I just want to write to say a big thank you for all you did to make Kate's day very special. I have to say from the time we arrived, on the Saturday till we left on the Monday, you couldn't have been more helpful. Nothing was too much trouble and all the staff were friendly and accommodating.
On behalf of my family, thank you, and all the staff so much.

Dr Matthews
I just wanted to say a big thank you to you all - Rachel, Shaun, the chef, front of house, those behind the scenes and the whole team at Eynsham Hall for making the whole Wedding weekend so perfect. The organisation was seamless and the day from start to finish was incredibly enjoyable especially under the wall to wall sunshine. We felt incredibly lucky to have been there. Many thanks once again.

Caroline & Jean-Luc
A huge thank you to everyone at Eynsham Hall for everything they did to help make our wedding the fantastic day it was! All our guests found the venue as stunning as we did. We were so pleased and proud to be able to give our guests from abroad the 'English country house' experience and they felt spoilt and really well looked after, due to your attention to detail, your brilliant organisation and the way the staff in the day looked after us.

The food was so delicious and plentiful absolutely spot on and all served with such professionalism and efficiency. Again - we were so happy that through your team, we could look after our guests in such a luxurious way.

Everyone loved their rooms and the great breakfast that was served. Thank you also for allowing some of us to check out a little later. Eynsham is such a wonderful, spacious venue that you really feel you can relax into the space. Thank you also to the helpful and patient night porter, who put up with some late night singing. I hope our guests weren't too disruptive!!

Finally, thanks to you Rachel for taking us through the preparations from day one. You have been so helpful, friendly, adaptable, flexible and patient with us; always quick to respond and reassure me where necessary and to adapt things to make the day as personal as possible.

Thank you so much again for the wonderful day you created for us!

Sam & Jane
Thank you so much for making our wedding day so wonderful. Eynsham Hall is such a beautiful place and this, coupled with the efficiency and friendliness of its staff (not to mention the incredible food!) made it the best wedding venue we could have imagined. We visited numerous times in the lead up to our big day and we can say without hesitation that every member of staff we met was so welcoming and helpful – it made the planning process so much more enjoyable! The setting was also perfect for us – a seventeenth-century history graduate and a police officer – and the quirky interior design makes it so much more interesting than other wedding venues.

Thanks again for contributing to the most perfect day – we will remember it fondly forever.

Pete & Anna
I just wanted to say a massive, massive thank you for all your help in organising what was a brilliant day on 22 July.

We had such an amazing wedding and everyone loved the venue.

Thank you so much for meeting with us and for answering any queries we had. We are so glad we chose Eynsham, with everything being set-up so well on the day, especially the speech/wedding breakfast reception area.

Thank you also to Beth/reception team for booking all those rooms - it was very much appreciated.

Martin & Brenda
Both of us and all of our guests had a great day at Eynsham Hall on our wedding day and we will definitely recommend it to our friends who are looking for a wedding venue in the future.

We really appreciate the efforts from yourself and your team for giving us a memorable day. I am sure we will go back there again in the future to celebrate special occasions.

Thank you!

Maurice & Julie
We would like to say a huge thanks to the entire team at Eynsham Hall for making our wedding so magical.

We expected the wedding planning to be a stressful experience, but in actual fact, it could not have been simpler. No doubt this was largely down to the work that Hannah's team put in behind the scenes.

On the day everything was perfect, even down to the smallest detail. For example, the maintenance team even added blue dye to the pond so that we got just the right effect in our photos. The food and drink were fabulous, as was the service by the catering team.

All of our guests commented on just how magnificent Eynsham Hall is, we could not have chosen a better venue. We would highly recommend it as a wedding venue. Not only is it jaw droopingly beautiful, but it also has enough bedrooms to allow all of the wedding guests to stay in the same place which was a big plus for us.

We really can't think of enough superlatives to describe Eynsham Hall, all we can say is that you really should view it if you are looking for a wedding venue in Oxfordshire."

Carl & Julie
Just a short note to say thank you to you and your team for making Jackie & I's wedding a great day and one to remember. Everything went to plan and we were very impressed with the professionalism of everyone involved.

The setting up of the event was perfect with everything done as we anticipated. The food was also amazing both for the sit-down and evening so please pass on our compliments to the chef.... Everyone I spoke to only had good things to say.

We are both very happy people and your support made the whole experience so special... Please let everyone who needs to know how pleased we were. Thanks again and we're now off on honeymoon for a well-earned rest!

Jeff & Sue
We wish to send a huge thank you to you and ALL of the Eynsham Hall staff who looked after us at the weekend.

The day was amazing, everything fell into place, the attention and professionalism of the staff were second to none.

The food was superb, from start to finish - please thank the Chef and his team again.

The staff serving at the Wedding Breakfast were a credit to you and added to the whole experience. The reception desk - patient and supportive for all of the day's activity.

The Toastmaster Peter was great, keeping everything (almost) on track - can you thank him for his lovely silver sixpence and his support through the day.

We aim to come back in a year from now for our first wedding anniversary - hopefully in room 35 with the amazing bath and view.

Alex & Anne
My fiancé, now wife, found Eynsham Hall online after looking at about 50 different Oxfordshire locations. It instantly appealed to her and she talked me into booking our wedding there.

I phoned up and got through to Hannah, who made a really wonderful impression from the very first second. I explained that we were based in the United States and that it would be hard for us to visit in person for several months. Hannah was rather circumspect about us booking without seeing the place first, which seemed like sound advice, but I decided to go ahead and book anyway. It turned out to be a great decision!

Simply put, we couldn't have had a better time. We had guests fly in from all over the world and they all had a great time. It certainly fulfilled their expectations of a great British wedding! Eynsham Hall was easy to get to from London, the food superb, the venue stunning and the service impeccable. With Hannah's guidance, everything went like clockwork, we just felt that we were in very capable hands. Everyone raved about the rooms and the beautiful grounds, while my wife and I really appreciated the sheer attention to detail. Everything from the quality of the catering to the choice of Toastmaster and DJ was carefully thought out. We did quite a lot of preparation leading up to the event, we probably sent Hannah a few too many emails, but she was so accommodating to all our needs and questions and as a result, we enjoyed our wedding day immensely. We didn't worry about a thing and fortunately, we were blessed with amazing weather. Yes, it's a cliche, but it was the best day of our life. We couldn't recommend Eynsham Hall enough.

Janice & Matthew
My husband and I would like to express our eternal gratitude to Eynsham Hall for enabling Mathew and I to have had the time of our lives on our wedding day. Hannah, a heartfelt thank you for all the time and effort you put into planning, preparing and ensuring that our wedding day ran like clockwork and to absolute perfection.

Hannah was superb from the first meeting till the day we collected our wedding memorabilia last week. Her professionalism and enthusiasm were contagious, we entrusted her to create the perfect backdrop to our wedding day, and trust me when I say she did not disappoint. With the lead up to the big day, we just couldn't wait to see everything come together. We had high expectations of Eynsham Hall and they were genuinely surpassed.

The venue was exquisite, the food glorious, the staff were friendly and helpful throughout the entire day, the setting was breathtaking, and the rooms picturesque. We had guests travel from near and far, and everyone commented on the attention to detail laid out on the wedding day, the quality of the food and service and the manner with which Hannah and the staff in attendance on the day conducted themselves. We have nothing but praise for the hotel and staff who made our experience unforgettable! We would highly recommend the venue and the team to any bride and groom looking for their fairy tale wedding and preparing their nuptials in 2017/2018. It's one of our favourite places in the whole wide world and we look forward to returning to it on our 1st year anniversary.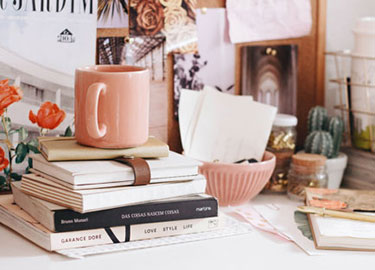 Your free account will also enable you to:

Easily manage and securely book your suppliers

Stay on top of wedding planning with our intuitive checklist

Keep an eye on spend with our budget tracker

Create and track your wedding guestlist

Plan your wedding on the go with our mobile app, downloadable via the App Store or Google Play
Thanks for your enquiry! You'll hear back shortly.
Couples interested in Eynsham Hall also sent enquiries to the suppliers below too. You can simply send the same enquiry to them in one click.
Blenheim Palace
?

Blenheim Palace makes a unique and magnificent venue for weddings and...
Worton Hall
?

Worton Hall is a bespoke wedding venue situated in the rural hamlet of...
Bodleian Library
?

Based in the 'city of the dreaming spires', the Bodleian Libraries are...
Blenheim Palace
?

Blenheim Palace makes a unique and magnificent venue for weddings and...
Worton Hall
?

Worton Hall is a bespoke wedding venue situated in the rural hamlet of...
Bodleian Library
?

Based in the 'city of the dreaming spires', the Bodleian Libraries are...
Are you sure?
If you don't ask, you'll never know...
Continue to chat
Leave
Is this supplier not for you?
Explore other suppliers.
Sign up to our free planning tools today to save suppliers