Skendleby Hall
---
Lincolnshire
The Basics
Exclusive use
Ceremony license
Can we bring our own wine
Is accommodation included
Are pets allowed
---
Style of venue:
Traditional
What type of venue are you?
Country House
Ceremony capacity:
50
Dining capacity:
50
Catering:
Recommended supplier
Corkage:
Yes with no corkage
Do you have accommodation?
Yes for 28 people
What forms of payment do you accept?
Cash, Bank Transfer, PayPal
What kind of ceremony can we have?
Indoor civil ceremony
About
Skendleby Hall is a magnificent English Grade II listed country house
Skendleby Hall Events specialises in designing and creating bespoke weddings in a magnificent Grade II listed mansion. It is situated in the Lincolnshire Wolds, an area of outstanding natural beauty.

The property occupies a secluded position on the edge of the village of Skendleby. It has two acres of beautifully kept gardens and woodlands and enjoys stunning views, making it an ideal setting for your perfect day.

The mansion was designed by renowned architect S S Teulon in 1786 as a country residence for the Gainsford family and originally dates from the mid 18th Century. It has been completely renovated to modern day standards whilst keeping many of its original features.
Find Us
Reviews

4
Leave feedback

Paul & Amanda
We decided to hold our week long wedding celebrations at Skendleby Hall as it was the only venue we could find with enough accommodation, wedding licence, kid and dog friendly along with an utterly unique backdrop that would make our day so very special, all our guests were in total awe of the venue as well. Ruth, Gillian and David could not do enough to ensure our stay was as perfect as possible giving us some excellent ideas and helped to ensure our day went exactly how we wanted it. We used their recommended local caterer, who provided an absolutely superb service for the whole day, and they also helped us source a great deal on a bouncy castle - we can not fault the experience in any way. We embraced a fully DIY wedding bringing our own flowers, decorations and drinks, not being tied to a package definitely worked for us and gave us exactly what we wanted. Also being self catering meant all of our families could do what they wanted for food etc and weren't tied to meal times. We cannot recommend this venue enough to anyone who is looking to get a large group of people together for a few days what ever the occasion :-)

Aaron & Sophie Tuplin
My husband and I held our wedding reception here this month. Although we got married at the local church, we had our family stay over on the Friday night, had our wedding reception there on the Saturday afternoon/evening and had a family day on the Sunday. For what we wanted, which was a relaxed, fun, friendly and personal wedding, it was absolutely perfect. We found the layout to be really flexible and the owners were on hand to change the rooms from day to evening use without being intrusive in anyway. Luckily the weather was very mild so we were able to have drinks outside but the interior of the property is lovely enough for it not to matter if it rains. We had guests ranging from 2 years old to 90 years old and everyone commented what a fantastic venue it was. All our overnight guests were blown away by the accommodation. It was just perfect for what we wanted.

Matt and Hannah
Just got back from our weekend wedding at Skendleby Hall and we could not fault a thing. The house is stunning and guests frequently commented on the breathtaking views and beautiful building. Ruth, David and Gillian were fantastic, very welcoming, and helped us with any question or query we had. The house is maintained to an extremely high standard and is equipped with everything you could need. The extra facilities, such as the snooker room, spa and outside BBQ area, proved very popular and kept everyone entertained for the whole weekend. Beds are very comfortable and each room had its own bathroom facilities. Perfect, considering the number of guests this house can accommodate. Catering, through Skendleby Catering, was recommended to us by the owners and was also faultless. All in all, a perfect weekend, we could not have asked for anything more and would recommend anyone to stay here.

Richard & Jo
We booked Skendleby Hall for our wedding in August 2014. It's not cheap but you get what you pay for, and in comparison to what hotels were charging- it's a great deal. We were looking specifically for a venue where we could hold a small wedding (about 30 guests), where we could organise it how we liked (hotels offer bespoke service but we found that it was very limited), and somewhere where we could self-cater. Skendleby Hall offered us all of these things and more. Gillian was our co-ordinator and she made sure everything was how we wanted it. She helped us to find services to fit our requirements, was around on the day to make sure everything was running smoothly and was always contactable to answer all my questions. The owners live next door to the property which was really useful, as any problems and they were right there. The house is beautiful, the pictures on the website really don't do it justice. The gardens are small but very pretty and the view is lovely. The house is full of staircases and we had to provide maps to our guests so they didn't get lost! We rented the house for a week and had the wedding over a weekend, leaving the rest of the week for just the two of us to enjoy. I really loved that we had a few days to ourselves in the place we got married in to reflect on the experience, as the wedding day itself went so fast! We didn't want to leave! If you are looking for a place to stay with your friends or extended family, or you want a wedding venue where you can really have things your own way- I'd highly recommend Skendleby Hall. We have some wonderful memories from our stay here.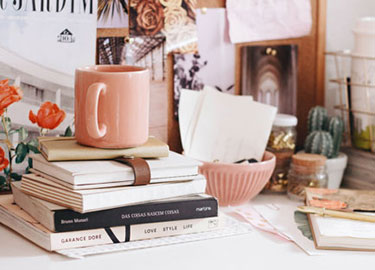 Your free account will also enable you to:

Easily manage and securely book your suppliers

Stay on top of wedding planning with our intuitive checklist

Keep an eye on spend with our budget tracker

Create and track your wedding guestlist

Plan your wedding on the go with our mobile app, downloadable via the App Store or Google Play
Thanks for your enquiry! You'll hear back shortly.
Couples interested in Skendleby Hall also sent enquiries to the suppliers below too. You can simply send the same enquiry to them in one click.
Branston Hall Hotel
4

Whether it has been long anticipated, or was a wonderful surprise 'pop...
Holkham Hall
4

Holkham is a special place where coastal landscape meets one of Englan...
Stubton Hall
4

Stubton Hall is the Preeminent Country House Venue of the East Midland...
Branston Hall Hotel
4

Whether it has been long anticipated, or was a wonderful surprise 'pop...
Holkham Hall
4

Holkham is a special place where coastal landscape meets one of Englan...
Stubton Hall
4

Stubton Hall is the Preeminent Country House Venue of the East Midland...
Are you sure?
If you don't ask, you'll never know...
Continue to chat
Leave
Is this supplier not for you?
Explore other suppliers.
Sign up to our free planning tools today to save suppliers