Glenfall House
---
Gloucestershire
The Basics
Exclusive use
Ceremony license
Licensed bar
Can we bring our own wine
Are pets allowed
---
Style of venue:
Traditional, Rustic, Glamorous
What type of venue are you?
Country House, Outdoor Space
What kind of ceremony can we have?
Indoor civil ceremony, Outdoor civil ceremony, Nearby church
Ceremony capacity:
20 - 150
Dining capacity:
150
Catering:
Flexible
Corkage:
£9.00 for wine, £15.00 for sparkling wine , £2.00 for any other drinks per drink
Do you have a late license?
Yes, 24 hours for residence
Do you have accommodation?
Yes, can sleep up to 43
Is accommodation included?
Honeymoon suite only
What forms of payment do you accept?
Cash, Credit Card, Bank Transfer
About
Glenfall House is a beautiful venue which is dedicated to hosting weddings and events. Dating right back to the 17th Century and with over four acres of stunning historic gardens and grounds, this breath taking private manor house has been lovingly restored to cater for luxury weddings.
On arrival, we can arrange for a beautician to come to your room so you and the bridal party can have the chance to indulge with pampering and beauty treatments whilst getting ready before your entrance to the Manor! Guests will be greeted inside our grand drawing rooms, or outside on the terrace overlooking the gardens before taking their seats in The Glen, outside by the alcove, or in one of our other ceremony rooms, ready for your vows!

There are a number of reception rooms for you and your guests and this, coupled with our wonderful gardens and terrace, provides all weather options for a beautiful drinks reception.

We understand that the food is also an important element to your wedding, and we invite you to dine in our natural light-filled ballroom which overlook the gardens before you dance the night away.

As your magical day draws to a close, you and your guests can spend the night in our bridal suite and 21 luxurious bedrooms.
Find Us
Reviews

11
Leave feedback

Katie & Lee
To Everyone at Glenfall House, Thank you very much for all the handwork of everyone to make our wedding day so special and morale. We had an amazing day and loved every minute of it. We wish you all the best for the future.

Jackie & Malcolm
Just a note to 'Thank You' for the hard work that you put in to make Lee and Katie's wedding day so special. Glenfall is a magical setting, which we are sure will remain in the memories of all the family and friends who came to celebrate with the new Mr & Mrs Turley. Thank you for accommodating all our quirks with a smile, they made the day fun and relaxed and very memorable. Thanks again

Jen & Pete
As we're driving now to the airport I wanted to take the time to share our sincerest thanks for such a special day! It was just what we dreamed of, thank you!!!! Please also share our gratitude with the staff working behind the scenes to make everything run so smoothly. We had so many positive comments from our guests noting how wonderful a venue Glenfall is. Truly thank you once again, Our very best wishes

Rachael
Just wanted to say thanks for all your help so far, although the wedding is a while away we both are really excited and so grateful for everything you're doing, I feel completely assured that our wedding will be beautiful with everything that you're doing and you holding our hands through it! Just wanted to say thanks as I know it's nice to hear from people that you're doing a fantastic job, and I'd recommend Glenfall to anyone :)

Emma
Glenfall House is in a beautiful setting, warm and welcoming as are the lovely staff who are so friendly. Please visit this amazing country house you won't be disappointed. I can highly recommend it as a venue.

Sue & Colin
To Dianne and the Team at Glenfall House Thank you so much for last Saturday. The day was perfect, the venue was perfect and your attention to detail exceptional. Thank you very much.

Lisa & Simon
The best venue in the Cotswolds! Simon & I would like to say a huge thank you to Dianne at Glenfall House for providing us with such a wonderful venue for our Wedding. Glenfall is full of history for our family and we couldn't have wished for a better venue!

William
We were at the venue for a family wedding. The wedding ceremony took place in the very special gardens and was very very special. The "breakfast" meal was of a great standard as was the food later in the evening. There was a Kalie in the hay barn in the early evening followed by a disco in the ballroom until late. Throughout the day and into the night the service from the staff was excellent. We stayed in the B&B in the Lodge and our room was very comfortable and well appointed. Each room has a booklet with a history of the Hall which makes very interesting reading. For breakfast we had the Continental choice which was more than adequate, in fact it was first class with a good selection of breads, pastries and cold meats as well as a constant supply of hot and cold drinks. For those who wish a more substantial breakfast there was a 'full English" option that I can assure you if the smell is anything to go buy was again of a high standard. The whole weekend was a roaring success and was made special by the personal attention of Dianne the owner. Whilst we stayed in the lodge a few members of the party stayed in the main hall and their comments were also very complimentary.

Rob & Claire
I got married here to my best friend in August 2017. We'd been dealing with Dianne (the owner) since January. Everything that could be done was done for us - nothing was too much trouble. Amazingly Dianne was always contactable. I lost count of the number of times when I was worried about some minor detail after 10PM and I'd get an e-mail response within minutes telling me that it wasn't a problem. We had one minor technical difficulty during the day but I'm pretty confident that it wouldn't happen again. I always reckon that you can tell the quality of something when things go wrong... My wife had a minor dress malfunction and Dianne was on hand swiftly to save the day! The venue is also beautiful - loads of people commented on how stunning the views were. The whole day was a dream come true and we have so many beautiful memories thanks to the Glenfall team.

Claire & Rob
Dear Dianne and all the Glenfall Team,
An enormous thank you for the absolutely beautiful wedding day you gave us. From the first day we came to view to the Sunday morning after the wedding, you and your team were so helpful, kind and so much fun to work with. You all made us feel so welcome and comfortable and the whole day was amazing.
Thank you so much for all your hard work and support in making our day so perfect, we look forward to seeing you soon,
Mr and Mrs Tipples xx

Jules and Dan
"To Dianne, David and the rest of the 'Glenfall Team'.

A note to say Thank you for making our wedding so wonderful. From the first time we saw it as a building site, we knew it was perfect for us,aand the only place we wanted to get married! Everyone at Glenfall was so friendly and professional, and enabled us to have the unique wedding which was completely ""us""! We received so many compliments about the House!

We can't wait to come along to more events.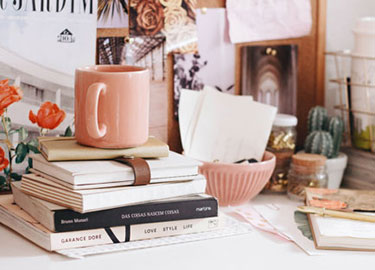 Your free account will also enable you to:

Easily manage and securely book your suppliers

Stay on top of wedding planning with our intuitive checklist

Keep an eye on spend with our budget tracker

Create and track your wedding guestlist

Plan your wedding on the go with our mobile app, downloadable via the App Store or Google Play
Thanks for your enquiry! You'll hear back shortly.
Couples interested in Glenfall House also sent enquiries to the suppliers below too. You can simply send the same enquiry to them in one click.
Ellenborough Park
11

With its beautiful Cotswold stone exterior, manicured grounds and stun...
The Barn at Upcote
11

The Barn at Upcote is a stunning set of barns and buildings that have...
Cowley Manor
11

A funked-up country house in the Cotswolds, Cowley Manor is the ultima...
Ellenborough Park
11

With its beautiful Cotswold stone exterior, manicured grounds and stun...
The Barn at Upcote
11

The Barn at Upcote is a stunning set of barns and buildings that have...
Cowley Manor
11

A funked-up country house in the Cotswolds, Cowley Manor is the ultima...
Are you sure?
If you don't ask, you'll never know...
Continue to chat
Leave
Is this supplier not for you?
Explore other suppliers.
Sign up to our free planning tools today to save suppliers