The Gallivant
---
East Sussex
The Basics
Exclusive use
Ceremony license
Licensed bar
Can we bring our own wine
Is accommodation included
Are pets allowed
---
Style of venue:
Rustic, Casual
What type of venue are you?
Alternative
What kind of ceremony can we have?
Indoor civil ceremony, Nearby church
Ceremony capacity:
120
Dining capacity:
120
Catering:
In-house
Corkage:
£20 per bottle, sparkling or still wine only.
Do you have a late license?
Our license finishes at midnight on Fridays and Saturdays and 23:00 and other day of the week.
Do you have accommodation?
20 double bedrooms
What forms of payment do you accept?
Cash, Credit Card, Bank Transfer
About
Weddings at the Gallivant are magical affairs. Styled to feel like a New England Beach House, we become your private residence for your wedding celebration, minutes away from an extraordinary sandy beach. Whether you are looking for a marriage ceremony or a renewal of vows, we are the perfect venue.
The layout and style of the Gallivant sets us apart, makes us rather unique.
As a venue across from the sea, we style our packages to make use of our local surroundings. Drinks and canapés can be served on the beach, photographs in the magnificent dunes before being served a meal made from ingredients sourced from within 10 miles. The emphasis on using locally sourced and seasonal produce is again unique.
Weddings with us are on an exclusive basis, so you have our focused attention throughout your stay. If you have always dreamt of getting married in a relaxing, coastal environment, eating exceptional local food expertly prepared for you have found your ideal spot.
Find Us
Inspiration by The Gallivant
Reviews

7
Leave feedback

Tarnya
Gorgeous hotel with exceptional attention to detail by the staff. We got married here and it was just perfect, the staff took care of everything and having our wedding guests stay overnight and then having breakfast together the next morn, made a perfect day and night just last that a lil perfect a bit longer. Im only gutted I couldnt bring the bed home with me. The food was first class, especially the lamb! Wow. Would recommend this hotel to anyone for a wedding, overnight stay, or just dinner one eve. Defo check it out, its cambers hidden gem xxx

B F
From the first visit to The Gallivant we had nothing but amazing service and care. We met with Diana to talk through our plans for our Wedding this year and she couldn't have been any more helpful. In fact we were so impressed we booked the Gallivant within a few days.

Since last year we visited a few times for menu tasting and to meet with Diana and the team and every time we got so much time and attention it was incredible. Up until the day we checked out after the wedding we had superb service.This place made our wedding, the staff, the food, the location, the rooms. I wouldn't change anything and would recommend this to anyone who wants a wedding to remember.

The food as well! WOW! and they do amazing cocktails.

Danielle M
We just got married at The Gallivant and it was simply perfect. From planning all the way through to the big day and beyond, the team were efficient and professional. More than that though they were generous with their time, friendly, helpful and made us, our family, and our friends feel very welcome. The hotel itself is beautiful with little touches that make it so unique. The food - using high quality ingredients sourced locally - was unfailingly delicious at every meal during our stay while our reception dinner put a smile on the faces of all our guests. The staff couldn't have done anything to make our day more special; leaving was like saying goodbye to old friends. We'll be back!

Laura
We just had our wedding at The Gallivant and it was absolutely amazing. The venue was perfect for our beach theme and decorated beautifully, the food was lovely and the staff were absolutely incredible, particularly Diana and Richard who made the day go so smoothly. Added to that the beach is just minutes away. We will definitely be back for another stay in the future!

Elizabeth
We had the most wonderful day and The Gallivant Hotel was integral to this. Laid back, but very attentive, the staff focused on the details of everyone's needs without being intrusive. It is a lovely setting and the fact that most of us went in the beach was another highlight. Everyone praised the food and wine and we were stuffed silly! Thank you.

Joy
We got married at The Gallivant this weekend, we were blessed with the weather and had the most amazing time. The staff were so attentive and helpful in the run up to our day, and I couldn't fault them during our event. Calm, professional and polite. All of our guests reflected on how wonderful the team had been. The food was also exquisite, we are real foodies, so it was very important our guests be well fed. Even catering for so many people we couldn't have been more pleased (and they cooked us extra bacon sarnies come the end of the night). We stayed in the beach hut room, and it was very comfortable and well stocked and woke up to a brilliant breakfast made better by the bloody Mary's and Barocca. We had a truly wonderful time and can't recommend this venue highly enough.

Suzanne Mizon
We stayed at the Gallivant in early August for our daughter's wedding and it was fantastic. The attention to detail was commendable and the whole event flowed from the ceremony, the beach reception, the wedding "breakfast" to the evening party and the midnight munches. The beach marquee looked beautiful and the food was delicious. The shared platters created a very relaxed ambiance and the service was excellent and very unobtrusive.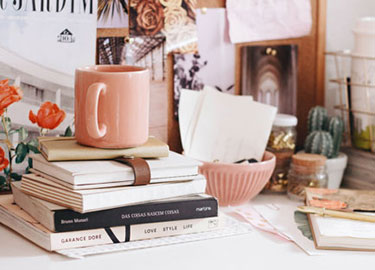 Your free account will also enable you to:

Easily manage and securely book your suppliers

Stay on top of wedding planning with our intuitive checklist

Keep an eye on spend with our budget tracker

Create and track your wedding guestlist

Plan your wedding on the go with our mobile app, downloadable via the App Store or Google Play
Thanks for your enquiry! You'll hear back shortly.
Couples interested in The Gallivant also sent enquiries to the suppliers below too. You can simply send the same enquiry to them in one click.
Port Lympne Hotel and Reserve
7

The beautiful setting of Port Lympne Hotel and Reserve, which is home...
Firle Place Weddings
7

Firle Place is a stunning private estate and historic house which is a...
Westerham Golf Club
7

Nestled in the North Downs countryside, Westerham Golf Club offers a b...
Port Lympne Hotel and Reserve
7

The beautiful setting of Port Lympne Hotel and Reserve, which is home...
Firle Place Weddings
7

Firle Place is a stunning private estate and historic house which is a...
Westerham Golf Club
7

Nestled in the North Downs countryside, Westerham Golf Club offers a b...
Are you sure?
If you don't ask, you'll never know...
Continue to chat
Leave
Is this supplier not for you?
Explore other suppliers.
Sign up to our free planning tools today to save suppliers