Chaffeymoor Grange
---
Dorset
The Basics
Exclusive use
Ceremony license
Can we bring our own wine
Is accommodation included
Are pets allowed
---
Style of venue:
Traditional, Casual, Formal
What type of venue are you?
Country House
What kind of ceremony can we have?
Indoor civil ceremony
Ceremony capacity:
80
Dining capacity:
80
Catering:
Flexible
Do you have a late license?
Midnight
Do you have accommodation?
Sleeps 24
What forms of payment do you accept?
Cheque, Bank Transfer
About
A beautiful house in a stunning location, Chaffeymoor Grange offers a magical and unforgettable venue for your wedding day. We are licensed for civil marriages and partnership ceremonies for up to 80 guests and with exclusive hire, you can extend the celebrations over a 3-night weekend.
Located in an Area of Outstanding Natural Beauty and set in 5 acres of glorious Dorset
Countryside, you won't find a more scenic spot for your wedding celebrations! We have enjoyed
hosting intimate and relaxed weddings and civil partnership ceremonies at our home since 2007
– each one unique and truly personal and each one full of love and laughter.

We can recommend fantastic local caterers, photographers and florists and will offer help and advice every step of the way. But there is no rigid formula – it's your day and you are free to do it your way. And what's more, we don't charge corkage!
Find Us
Reviews

9
Leave feedback

Chris - father of the bride
A wonderful setting for a small family wedding. All ages catered for in a relaxed
informal beautiful setting. Croquet on the lawn after the wedding luncheon was great
fun, plenty of places to sit, chat, catch up and enjoy the company both inside and
out. The rooms are all beautifully done, our guests enjoyed the wonderfully
comfortable beds and the sumptuous bathrooms. The decor has an elegant, timeless
and relaxed feel. Lindsay and Rik were fantastic hosts, they were only around when
needed which was perfect for our needs. Breakfast on the terrace overlooking the
views of the area around Stourhead was the icing on the cake. Guests commented
that it was the best wedding venue they had experienced and loved everything about
Chaffeymoor.

Bianca
A year ago we had just finished our magical weekend with you celebrating our
wedding day. We still swoon over the house and all its grounds and just how
phenomenal you made the weekend. Thanks again - cannot wait to come back for
an anniversary celebration!!

Gemma
We chose to celebrate our wedding at Chaffeymoor Grange as we wanted to enjoy a couple of days with close friends and family in a beautiful setting. Chaffeymoor Grange was superb for this. The house and grounds are just wonderful! Every room in the house is decorated beautifully and all of our guests have commented on how much they enjoyed it. Lindsay and Rik were so helpful before and during our stay and helped make everything run smoothly. One day we hope to return, it was all simply fantastic! Thank you so much!

Neil
What an amazing venue for a wedding! We stayed as guests in one of the 10
bedrooms. We arrived early and had a sneak peek at all the rooms. So wonderfully
presented, with all rooms to a very high standard. Bathroom was huge as an en
suite. The house has bundles of character with a nice modern twist to the rooms.
Gardens are really well maintained and lovely for a stroll around. Overall, a great two
day stay. Would thoroughly recommend.

R McMurren
The most amazing memories have been made, wonderful place, so very special and
could not have dreamt of a better Wedding Day. Thank you …especially for your
photo skills! We loved it.

Ms Grayson
We have had the most wonderful stay at your beautiful house. Our wedding was
magical - the kids had a ball with the games and bouncy castles and adults loved the
amazing house and grounds. It was absolutely perfect and Lindsay & Rik, you've
been brilliant hosts - thank you so much! We hope to come again!

P Kapoor
Fell in love with Chaffeymoor Grange from the minute we found it online. Booked a
viewing straight away and it was literally perfect. Had other venues to look at but our
hearts were set on CG so we went with our hearts and booked it for our wedding of
44 people. So if you are thinking about it just go ahead you will not regret it.
Chaffeymoor Grange had everything we wanted and more, beautiful Oak room for
our ceremony, wedding breakfast and disco! All the other rooms downstairs work so
well and gave us plenty of space and options. Outdoor space is also beautiful and
ample. 20 of us loved staying at CG and all our family and friends keep saying we
need an excuse to book it again so we can all go back! It has been an absolute

dream dealing with the owners Lindsay and Rik. They are very lovely and helpful
people and made sure everything went as planned for our wedding weekend. We
also got recommendations for suppliers and we used a lot of them who were also
brilliant! Lindsay and Rik thank you for making our wedding so special. We hope to
return to enjoy the wonderful Chaffeymoor Grange at some point in the future. All the
best!

Jayne and Phil
We held our wedding at Chaffeymoor Grange in October 2017 and it was a fantastic
weekend. The house was immaculately clean, and all the rooms gorgeous and the
grounds stunning. We also hired the coach house which is equally as nice. We had
family of all ages there for four days/three nights and everyone of them loved it and
didn't want to leave. It was a perfect setting for our wedding and the fun activities
that we had planned throughout our stay. A brilliant weekend, Lindsay and Rik were
extremely helpful throughout the planning ahead of the weekend and during our stay.
Hopefully, we'll be back - couldn't recommend this venue more.

Lucy
We got married at Chaffeymoor Grange last week and we can't recommend it
enough! Absolutely everything was perfect, the venue itself gets better and better
everytime you see it. Our guests were absolutely blown away by it all. Lindsay and
Rik were amazing throughout the whole stay, they were there if we needed them
within minutes, but were never intrusive. The numerous games and activities were
enjoyed by everyone. Every room is finished to a very high standard and the whole
house was spotless when we arrived. We will definitely be returning as soon as
possible!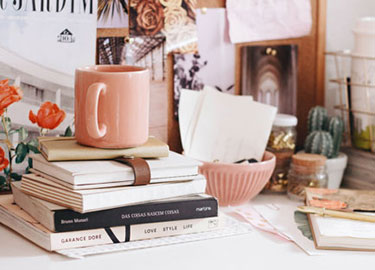 Your free account will also enable you to:

Easily manage and securely book your suppliers

Stay on top of wedding planning with our intuitive checklist

Keep an eye on spend with our budget tracker

Create and track your wedding guestlist

Plan your wedding on the go with our mobile app, downloadable via the App Store or Google Play
Thanks for your enquiry! You'll hear back shortly.
Couples interested in Chaffeymoor Grange also sent enquiries to the suppliers below too. You can simply send the same enquiry to them in one click.
The Longhouse
9

Set in a romantic location overlooking the tree tops, our beautiful we...
North Cadbury Court
9

Welcome to North Cadbury Court, one of the finest houses in South West...
Bannatyne's Charlton House Hotel
9

Charlton House, Somerset is the most romantic of locations which will...
The Longhouse
9

Set in a romantic location overlooking the tree tops, our beautiful we...
North Cadbury Court
9

Welcome to North Cadbury Court, one of the finest houses in South West...
Bannatyne's Charlton House Hotel
9

Charlton House, Somerset is the most romantic of locations which will...
Are you sure?
If you don't ask, you'll never know...
Continue to chat
Leave
Is this supplier not for you?
Explore other suppliers.
Sign up to our free planning tools today to save suppliers