Ever After - a Dartmoor Wedding
---
Devon
The Basics
Exclusive use
Ceremony license
Can we bring our own wine
Are pets allowed
---
Style of venue:
Modern, Traditional, Rustic, Eco, Gothic, Festival, Casual, Glamorous, Formal
What type of venue are you?
Country House, Hotel, Historic, Alternative, Restaurant, Barn
What kind of ceremony can we have?
Indoor civil ceremony
Ceremony capacity:
120 people
Dining capacity:
120
Catering:
Recommended supplier
Corkage:
No corkage fee
Do you have a late license?
12:30am
Do you have accommodation?
Honeymoon Cottage included for 2 nights
Is accommodation included?
Honeymoon suite only
What forms of payment do you accept?
Bank Transfer, PayPal
About
Wow guests with this 46 acre private estate. A glass roofed outdoor terrace with indoor fire & under-cover garden give a destination wedding feel. Wake up in the 18th century honeymoon cottage overlooking the landscaped gardens. Venture into the woods for wedding photos you'll treasure forever.
Get married in the open-sided oak and stone barn, linger with your guests over fizz and canapés on the extensive lawns, maybe organise a croquet tournament. If it rains, stay dry and warm under the glass-roofed outdoor terrace with a solid floor bespoke marquee where everyone feels part of the landscape. In the evening, enjoy the gardens lit with fairy lights and candles and take to the white LED starlit dance floor to the band or DJ of your choice. The free bus service brings your guests to the venue and returns them to their accommodation at the end of the evening. The venue's caterers provide locally sourced food, updated according to the season. Download the menu suggestions from the Ever After website. Have the wedding YOU want, sleek and elegant or boho-chic – your wedding, your style. Exclusive use comes as standard and the owner is a graduate of the luxury wedding planning Niemierko Academy. This is a contemporary wedding venue with wow factor, whatever the weather.
Find Us
Inspiration by Ever After - a Dartmoor Wedding
Reviews

11
Leave feedback

Kiley & Martin
Wow, I am not even sure where to start with our review
of Ever After a Dartmoor Wedding! Absolutely everything was incredible!
Firstly we had the awful task of locating a venue without the opportunity to see it first
hand as we both were out of the country for almost a year before our wedding.
Making everything much harder than it already was. After looking at dozens of
venues online up and down the country we came across this beautiful venue on
google and then checked out their Instagram page too! The pictures looked
incredible, such a beautiful location and such a beautiful venue.
We both fell in love with the look and feel of the venue over pictures alone, but not
being too naive we also wanted to have some sort of look around the place. This is
where Nicola came in, we contacted her and she was so lovely. She made
arrangements for us to have an online Skype viewing where she took us around the
venue and explained the different areas. She took us through a general run through of
what most couples do on their day but let us know they were very open to any creative
ideas we had to make things a little different for our day. She really put our minds at
rest and we knew even though we hadn't seen the venue it was definitely the right
place for us.
During all the months leading up to the wedding we were in contact with mostly with
Nicola's assistant Bethany who was also amazing. We obviously had so many
questions and requests through not being able to be there physically, but she was
there to quickly respond to all our emails and give helpful friendly advice for
everything.
When we actually got to see the venue (the day before the wedding!) we were
absolutely blown away! Even the most beautiful pictures still don't seem to do justice
for how beautiful of a location it is. The whole place just has a magical feeling to it,
The Barn, The Orchard, The Lawn areas….and the beautiful river behind! How
incredible to be able to hear the river flowing in the background! They have two
cottages which are beautiful. The honeymoon cottage is just beautiful, such a lovely
place for the bride to get ready with her bridesmaids and for the couple to stay the
night of their wedding.
People often ask us what was the best part about our wedding day and for both of us
the best part about the day was that we didn't worry about anything. Nicola and
Bethany work very closely with the vendors they recommend and for good reason.
Their operation is smooth and slick, the co-ordination they have with their staff and
vendors is amazing and we have both worked in the hospitality industry for years. It
was an incredible feeling to know that we could relax and enjoy our day knowing
everything was going smoothly and our guests were all enjoying themselves. We
never had to keep track of time, Bethany was there making sure everything was
running smoothly and on time.
If we had any advice to couples looking to plan their wedding (for the first time!) I
think we would both advise that preparation goes such a long way. Always listen to
the advice the venue has to offer, they will know best! They've seen many weddings so
they know what will work and what may not come off as well as you're thinking.
Ever After gave us so many recommendations and we're so glad we took them!

We highly recommend Ever After, Nicola, and all her staff! From the start they
worked with us to accommodate our unconventional circumstances. Everything felt
so personal and dedicated to us, devoted to making our day as incredible as it could
be. They worked with us to create something that fit into our budget, giving us
multiple options and never pressured into something we felt uncomfortable with.
I think what makes Ever After such an incredible place is how personal everything is.
From the moment we first made contact with Nicola, through to leaving the day after
our wedding everything was a joy. The venue is stunning and so incredibly peaceful!
We truly experienced a fairy-tale wedding at Ever After!
Thank you Nicola and Bethany, you made our day the most special day of our lives.

Mike and Sam Lowry
Within days of our engagement, we were trawling
through the internet searching for the perfect venue for our wedding in two and a half years' time.  We're so glad we ignored advice that it was too early to start looking!  I
Googled "Wedding venues near Dartmoor" and "Ever After" was the first to pop up. First impressions took my breath away and searching through their website
confirmed we just had to go and take a look at this place!
The following week, after e-mailing Nicola, we pulled up at the venue.  We couldn't believe that such a beautiful and secluded place existed.  Nicola gave us a really warm, friendly welcome and showed us around.  Even out of
season on a dreary afternoon in February, the grounds were incredible; I couldn't wipe the smile of excitement off my face.  We had that same feeling
when we found our first home together – this is it – we can really see ourselves getting married here – it's the perfect venue for our wedding day. 

We were shown to the Bridal Cottage to make all the arrangements and our chosen date was free!  Nicola was wonderful at swiftly replying after we secured our booking to ensure everything was exactly as we wanted it.  We
felt safe in her hands. We re-visited on several occasions to see the grounds set up with all its wedding accessories.  The trees had grown their leaves showing stunning
backdrops of every shade of green imaginable, floral borders and planters were in full bloom, quirky steps, riverside furniture, fire-pits, lanterns dotted
everywhere and lots of lights for the night time ….   Every single nook and cranny and corner was imaginatively and decoratively thought out – a real
tribute to Nicola's creativity.  It was just gorgeous.
I was really excited to tell our families and all our friends.  No-one had heard of the venue but everyone had the same reaction as ours when they saw the
website.  I couldn't wait to see the reaction on the faces of all our guests when they arrived at the venue and saw it in its full glory.

Even though I went into full-blown bride mode for at least a year and a half before our wedding day e-mailing Nicola asking questions and enquiring about things I'd seen on their latest blog – Nicola was always so happy to
hear from me and put my mind at rest.  I always felt that she completely grasped what I wanted and made so many helpful suggestions.

Leading up to the wedding Nicola introduced me to Bethany and Jess who made sure all the arrangements were exactly how I wanted them.  They were
truly amazing.  They always answered my e-mails promptly and nothing was too much trouble.  They were always so patient – even with the multitude of last minute changes that stressed the life out of me!  Bethany was a great
support and was quick to take on things to help relieve my stresses trying to juggle my work, my home-life and plan the wedding of our dreams.  Jess was brilliant at handling all the catering changes and was truly professional when I
notified her of last minute food allergies and dietary preferences not previously made known to us!  Both girls were fantastic and I felt reassured
that the day would be perfect because I knew they were both on my side. One of my treasured memories will always be of the build-up to the ceremony
– my bridal party getting ready together in the luxurious Bridal Cottage.  There was a real buzz of excitement as my mum, bridesmaids and myself
had our hair and makeup done in the perfectly equipped salon area.  Those waiting enjoyed breakfast in the lounge area opposite which had been delivered that morning for us to enjoy.  We were surrounded by our chosen
wedding photographers and videographer and the setting and décor were perfect.  The bedroom was just gorgeous for the photographs of my mum
helping me into my dress and my dad's reaction at first seeing me in it, followed by the equally tearful reactions of my four bridesmaids.  Such exquisite surroundings are a photographers' dream and the initial preview of
some of our wedding photos are truly stunning.
My greatest desire was for our wedding ceremony to be held in the open as
much as possible.  I was so excited to be marrying the man of my dreams in such amazing surroundings and I wanted the most important part – the ceremony – to be truly magical.  On the morning of our wedding, there was
drizzle blowing in the air and all the wet-weather canopies were in place around the wedding barn.  Nicola assured me that she had checked the
forecast and the canopies would be taken down in time for our ceremony.  She kept her word to a "t".  At 2.00 pm I walked with my dad through the fabulous gardens and as I approached the aisle leading to the wedding barn my heart skipped a beat and I was overwhelmed – the scene I saw was just perfect – all our family and guests seated in the open air, the sun shining, the wet weather canopies gone – the picture was just as I had envisioned it on
that dreary February day two and a half years before.  I had a huge lump in my throat and misty eyes  when I saw my gorgeous groom waiting for me just
inside the barn and our wedding ceremony became a reality – I could barely speak – it was beyond my wildest dreams. Reflecting back on our special day I wouldn't change a single thing.  The venue was stunning, the staff were amazing and looked after us so well the
whole day. Even the sun came out at the perfect time for the ceremony and photographs.  Thanks to Nicola and Bethany everything ran beautifully to plan.  Even though the wedding breakfast and speeches over-ran, we never
once felt hurried or detected any stress from the staff.  The food was outstanding and the tables looked fabulous, exactly how I'd imagined them, thanks to Jess.  Steve had saved us some of our evening food in the oven and at the end of the evening when all our guests had departed, he took just the two of us to the sofas beside the fire-pit at the river's edge with our food, drink and a couple of blankets so we could enjoy the perfect end to the
perfect day.

All our guests had wonderful things to say.  They commented on how unique and special our wedding venue was and that it was "just us".  They said the food was exquisite; the venue and the attention to detail was impeccable and that it was by far the best wedding they had ever been to.
Our advice to any bride and groom considering booking this venue – just do it, you won't regret it. 

The staff go over and above to accommodate your dream day.  I will truly miss e-mailing and speaking to them and all the fun that goes in to planning a wedding.  It was a long two and a half years of planning but I wouldn't have done it any other way – this venue was so worth it and we truly had the very best day of our lives.

We would like to express our heartfelt thanks and sincere gratitude to all the staff at Ever After and to all those involved in our gorgeous wedding – thank you for making our magical wedding day so very, very special.

Jess & Rob
Thank you so much for planning & pulling off our
most incredible wedding last year at Ever After. 6 months on we are still dreaming about that perfect day and wish we could go back and do it all again – it truly was the best day ever! Thank you so much for everything you did in the run up & on the day itself, we will be forever grateful for creating such a wonderful & personalised experience. Thank you!! Lots of love, Jess & Rob

Sarah & Josh
When we started looking at venues we
knew that we were looking for a space that would allow us to have a modest size, intimate wedding day with our closest family and friends.  We came
across Ever After in an online article discussing wedding venues, and initially decided that the distance to Tavistock from both South Wales and London
(where all of our guests would be travelling from) was too far – we had decided at the outset that we didn't want to ask our guests to travel for more than 2 hours to get to our wedding venue of choice. Having said that… after
another day or so of looking at the websites for what seemed like every single wedding venue with 2 hours of South Wales we just couldn't get Ever After
out of our minds and just had to book a viewing.
We knew within minutes of arriving that Ever After was the venue for us (and that it was worth the extra travelling for our guests)!  We felt like we were
wandering through a secret garden as Nicola showed us around the beautiful grounds and absolutely LOVED the river walk set-up with the gorgeous willow
tree, fire-pits and seating area. As well as the outdoor space, what really sold the venue to us was the terrace area, with the fabulous indoor garden, log fire
and lots of comfortable seating.  It was incredibly important to us that our older guests didn't have to stand / perch uncomfortably at various points
throughout the day and the log fire area offered a beautiful place to sit, whilst still being part of the celebrations. Being able to hold the both the ceremony
and the reception on-site was also a huge positive for us – we knew that we didn't want to get married in a church or a registry office and the barn was the
perfect alternative. In the run up to the wedding, we loved receiving the regular emails from
Nicola offering advice on things like table set-up, drinks options and new arrivals at Ever After.  The updates were very helpful and really helped to
sometimes point out things that we had not even thought about. 

Nicola was also fantastic with respect to recommending local suppliers and responding to
our queries in super quick time. Sally was also great with respect to arranging
our wedding breakfast tasting, offering some very helpful advice about drinks choices and the running order of the day. When we arrived in Devon the day before our wedding we were greeted with a lot (!) of rain and a wet weather forecast for the wedding day itself.  Having
been so looking forward to having the ceremony outside the barn and enjoying the gardens during the reception, we, actually, Sarah (!),  was left feeling a little upset at the prospect of rain on the wedding day.  However, we
had absolutely no reason to worry! When we arrived at Ever After, the wonderful team had already set-up the wet weather gear and had a Plan B for
absolutely everything to ensure that no amount of rain would spoil our day!

On the day itself, we did not need to worry about a thing.  Nicola and the team had everything covered – from perfectly placing all of the little items that
we had collected over the year, even though we gave no direction as to where we wanted any of them, to ensuring that none of our guests got wet
whilst walking between the marquee and the bathrooms! As it happens, the rain held off for the ceremony and long enough for a 'confetti shot' moment on
the grass and for us to get some beautiful photos on the river walk – one of our favourite parts of Ever After.
We have had so many wonderful comments from our family and friends who said that they had never been to a wedding venue like Ever After before, it
was definitely worth asking them to travel just that little bit further! Everyone has commented on how beautiful the venue is, with one guest telling us that
she 'felt like she was in Narnia all day'.  We were so pleased to hear that guests felt like there was an endless supply of canapes and cocktails during
the reception and they really really appreciated the willingness of the Ever After staff to provide them with umbrella cover when leaving the marquee!
One person even commented that the rain was a blessing, as we would not have had the opportunity to enjoy the wonderful indoor garden on the terrace
for so long, if it had been dry enough to head outside. In the evening, Ever

After transforms as all of the fairy lights, festoon lights and lanterns set a
cosy, romantic atmosphere and again, the Ever After team did a wonderful
job of the changeover after the wedding breakfast.  All in all, a great success! Just as we had wanted, the happiest day of our lives with all of our favourite
people, in the most beautiful place.
One of our favourite moments was at the end of the evening, when all of our guests had left and Nicola and Steve left us with a roaring log fire, a glass of
wine and plate of dessert. It was a special moment for us to take everything in and relax at the end of the day.  Getting married at Ever After really is as close as you can get to getting married in your own garden – except better,
because Nicola and her team are there to take care of every little detail on the
day, you just need to show up and have fun! J
We have a couple of pieces of advice for other couples planning their wedding: (i) don't think you have to do everything that you see on Pinterest!
Ever After is beautiful already, but if you want to add to that, choose a couple of DIY projects that you can easily execute within the time you have – your time is precious and we found that too many DIY project can be a little stressful! (ii) remember to have fun on the day and take in every single moment because, as everyone says, it really is over in the blink of an eye! Thank you Nicola, Steve, Bethany, Sally and Dean for making our day unforgettable!

Penny & Pete
We stumbled upon Ever After on Google and
were instantly attracted to not only the beauty of the location, but also to Nicola's obvious eye for detail and design. Tavistock was further West than we originally planned, but once we had visited Ever After we knew that no other wedding venue would compare! We had endless comments from guests on the day about how stunning the grounds were, and we were so happy with our decision to host a BBQ back at the venue the following day so our guests could further explore the beauty of Ever After. As well as a stunning venue, you get a mini-wedding planner in Nicola! She recommended amazing suppliers and helped us with all of our (many) queries throughout the year leading up to the wedding. On the day itself Nicola and Steve were fantastic. From ensuring guests were where they needed to be at certain times, to helping a bridesmaid out of her broken dress(!), they were on hand to assist in every way possible. As well as the comments about the beauty of the surroundings, we constantly were being told that we'd 'thought of everything'. As much as we would love to take all of the credit, Nicola's added touches such as blankets, lighting by the river and the salvaged chalkboard door really added to the atmosphere.. Our tricky request for a burger menu wedding breakfast was met with excitement from the caterers, and we were delighted with both the food and drinks on the day.

It is impossible to pick a favourite moment as the whole day was magical, but Steve lighting a fire for us by the river after all the guests had left sticks in our minds. We had so much fun talking about the day and enjoying a drink by the
river. Our advice to other couples would be to outsource as much as you can! DIY projects may sound fun (and cheaper), but in the month before the wedding the planning really accelerates and the less you have to do yourself, the better!  We would also recommend turning the wedding into a weekend event if you can. It means you have time over the weekend to chat to pretty much all of your guests, and as a result you can relax a bit more on the wedding day and focus on enjoying yourself We are so happy that we chose Ever After. Beautiful grounds, a river-side walk, an excellent host and hostess – who could ask for more! Thank you Nicola and Steve!
Love, Penny and Pete xx

Donna & Mike
Where do we begin, with our gratitude and thanks to you and you team?
We found the venue by accident whilst searching for a 'barn' venue on Dartmoor, and all it took was one visit and we had fallen in love with Ever After, and knew the search was over..
What you have achieved in your little corner of Devon is nothing short of heavenly, and every single guest who came to our special day commented on what a perfect location it is for a wedding, and how much it reflected us as a couple.
The one thing we really liked was the peace and quiet, tranquility, and sense of being with Nature.
The gardens speak for themselves as a stunning back drop, and unlike so many other wedding venues, you don't feel like you're on a conveyor belt with the next wedding lined up after you. We really had a sense of exclusivity, and as if the place was our own. (we wish!!)
Many of our friends said it was the best wedding they had ever been to, and of course we had to agree as everything was so perfect.
Everything about Lower Grenofen is magical, and from the moment you arrive, you get a sense of being somewhere very unique and special.
There is so much attention to detail that you have added, some of it doesn't get noticed until looking through the photographs afterwards. Simple things such as the well placed signs, blankets for the evening, and the warming fire are just the tip of the iceberg in the long list of little extra's that make Lower Grenofen so special.
As well as a huge thank you to you Nicola, we also need to praise Sally, Bethany, Dean & Steven amongst all the others who worked tirelessly to make sure that everything was how we had imagined, and without all of your staff's dedication, our special day would not have been so perfect.
We must mention that the food was divine, and despite our difficult request of a vintage style afternoon tea, your catering team did a perfect job, with every item being of the upmost quality.
Presentation of all of the food was exactly how we had imagined it all those months ahead, and it helped to create a sense that ours was no ordinary wedding.
It is true what they say that you need to make the most of the day, as it goes by so quickly, and before we knew it everyone had left, and they day was over.
It was so difficult to say goodbye to the most perfect day, and to accept that it was now just a lovely memory.
That would be the one bit of advice that we could pass on to other couples, make the most of every single moment in the day, as time goes by twice as quick as normal!
If we had to choose a favourite moment, even though we didn't expect it to be, the ceremony in the barn is both of our highlight, with the Swallows flying in and out as an extra bonus.
Thank you again for making our special day so perfect, your attention to detail, stunning venue and ability to turn our dreams into reality has left us with the most magical memories of the best day of our lives.
We not too proud to admit that we both shed a tear driving up the lane as we left……..
Love and best wishes,
Donna & Mike x


Amy & Nick
I'm sat in our suite at our little boutique chateau, reflecting on what was, without doubt, the best day of our lives.
I was going to write on our return, but just felt I wanted to say thank you sooner rather than later.
It was absolutely the most perfect day, from the weather, the outdoor ceremony, the exquisite food and the great band.
We have had so many comments on the beauty and magic of Ever After. People said they felt as if they were in a magical glade and the only ones on earth, surrounded by the woodland and the river.
Others have commented on the quality and quantity of the food as well as the excellent waiting and bar staff. They were all so very approachable, smiley, human(!), proactive and very efficient. The speed in which they got the food out was impressive and many people >mentioned that their glasses were never empty during the reception drinks.
Some guests also commented on how the water on tables was always replenished – something I specifically requested. The waiting staff were managed very well by Sally, who also made sure any dietary requirements were strictly adhered to.
There was also great praise for the young man who welcomed people at the gate from their cars. People have said he was very professional whilst being very welcoming.
We also very much appreciate your willingness to take down the awning. I'm so glad we were able to see the wedding barn and the floral arch in all its glory. I also hope it will have provided the opportunity for some beautiful photos to showcase your venue. To us, it made a huge difference.  Thank you.
Bethany was a complete dream all day, making sure I had everything I needed and going above and beyond what I had expected. I felt so incredibly looked after.
So, thank you again to you and your team for making it the most perfect day.


Zoe & Ben
Now that Saturday has come and gone, and Zoe and I have begrudgingly accepted our wedding day is now consigned to memory, we wanted to take a moment to send you an e-mail to express the deepest thanks we can muster!
Thank you for everything you did during the year or so of our wedding planning. We couldn't help but feel we that at times we were inundating you with e-mails and phone-calls, particularly as the big day approached, but you always took the time to help us emerge from moments of panic feeling calm, focused and reassured. In particular, and given the difficulties we encountered with our initial photographer and florist, thank you for pulling a rabbit out of the hat and dropping Lucy and Amanda right into our laps! When we combine that with the good fortune of Baxter & Ted being able to attend, we feel like we ended up with something of a dream team of suppliers, and they all fit our vision for the day perfectly. None of this would have been possible if you hadn't been so thorough in your efforts to investigate and appreciate exactly what we wanted for the day.
I don't think there will ever be words to do justice to the little corner of paradise you have crafted at Lower Grenofen, but whenever we visited you in preparation for the wedding, we were always amazed at the constant evolution of Ever After, and the beauty it reflected as the seasons changed. Thank you so much for your efforts in transforming the orchard into a truly wonderful setting for our ceremony, we couldn't have pictured it any better ourselves. As our wedding day progressed, and we took in everything unfolding around us, we realised in a moment of clarity that every single corner of Ever After is a reflection of your love, character and passion. This is, we feel, the unquantifiable reason behind the beauty of Ever After, and what elevates it beyond every other wedding venue we have ever seen. From the honeymoon cottage, to the lawns, from the annex to the marquee, from the wonderful river walk and gardens to the beautiful orchard, we felt your love and care pouring from every corner of what you have created. Much like we were, our guests were blown away by Ever After, and many said they simply had not seen a wedding like this before.
Ultimately, the greatest compliment we can offer is that you have provided us with the greatest day of our lives. It exceeded all our expectations, and quite simply was perfect. We will be forever grateful for all that you have done, and Lower Grenofen has been forever engraved into our memory and our hearts.
Thank you, from the bottom of our hearts,

Catie & Dan
Thank you so much for all your help and care with our wedding – we had the most amazing day!! It surpassed our expectations in every way and we loved every second of it!!
We found you through the Brides magazine supplement and the amazing service started from the day we got engaged – you were so helpful on the phone and then fitted us in to see the venue the next day.
As soon as we walked into Ever After, we knew this was it!  It was the only venue we went to see and we loved how unique it is – it is a beautiful setting and every little detail has been thought of!
Nothing was too much trouble in the run up to the wedding and everything was handled very smoothly. Both you and Sally are amazing and couldn't do enough for us.
The day itself was absolutely incredible, the feel of the venue, the food and the weather! Everything was taken care of, allowing us to enjoy the most amazing day! I wish we could do all of it again!!  Every person at the wedding commented on how beautiful the venue was and many commented that they had wedding envy!
With our best wishes,
Catie and Dan xx

Alena & David
Nicola and all of the staff at Ever After really made our wedding the dream day we had imagined. Right from the offset on our first visit we were made to feel at home and could immediately envisage our wedding there. The intimate feel that Nicola has created makes the whole location feel very personal, we felt like we were the only people to have ever been married there. Nicola was always contactable via email and readily answered the many, many, many questions we had for her in the two years running up to the big day. On the day we had absolutely nothing to worry about, the Ever After team ran the whole day seamlessly and if there were any issues we never knew about them! We had heavy, heavy rain as well as glorious sunshine and the team had thought of everything, we were able to use the venue in its entirety without hiccup or problem. We cannot recommend Ever After more for those couples who want a stunning, personal and intimate wedding. We feel so incredibly lucky that we found Ever After and were able to get married in a place of such unbelievable beauty.

Emma & Andrew
A very quick note to say a big thank you for helping to make our day just perfect – it was just what we hoped it would be.
Ever After is amazing.   Your home truly is gorgeous and created a magical wedding.  The lights, flowers, ground, river, cottage – and all the special touches that make Ever After so unique meant that we have a day we will absolutely treasure forever.
We chose Ever After as it was like nothing else and are so happy that we had our small wedding with you – frankly nowhere else even comes close!
Please extend our thanks and best wishes also to Sally and Bethany, all in all what a lovely team!
We will share the photos once we have them but in the meantime all the very best for the rest of the year and again thank you for helping to create an incredible and very special day.
Emma, Andrew & Bella xx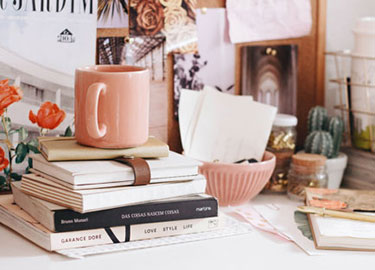 Your free account will also enable you to:

Easily manage and securely book your suppliers

Stay on top of wedding planning with our intuitive checklist

Keep an eye on spend with our budget tracker

Create and track your wedding guestlist

Plan your wedding on the go with our mobile app, downloadable via the App Store or Google Play
Thanks for your enquiry! You'll hear back shortly.
Couples interested in Ever After - a Dartmoor Wedding also sent enquiries to the suppliers below too. You can simply send the same enquiry to them in one click.
The Horn of Plenty
11

The Horn of Plenty is a truly stunning wedding venue. This elegant 4-s...
Hotel Endsleigh
11

Hotel Endsleigh is the most magical place to celebrate your marriage....
China Fleet Country Club
11

China Fleet Country Club is the perfect wedding venue in Cornwall for...
The Horn of Plenty
11

The Horn of Plenty is a truly stunning wedding venue. This elegant 4-s...
Hotel Endsleigh
11

Hotel Endsleigh is the most magical place to celebrate your marriage....
China Fleet Country Club
11

China Fleet Country Club is the perfect wedding venue in Cornwall for...
Are you sure?
If you don't ask, you'll never know...
Continue to chat
Leave
Is this supplier not for you?
Explore other suppliers.
Ever After - a Dartmoor Wedding
Sign up to our free planning tools today to save suppliers