Makeney Hall
---
Derbyshire
The Basics
Exclusive use
Ceremony license
Catering
Licensed bar
Do you have accommodation
---
Style of venue:
Traditional, Rustic, Glamorous
What type of venue are you?
Country House
Ceremony capacity:
150
Dining capacity:
150
Corkage:
10
What forms of payment do you accept?
Cheque, Cash, Credit Card, Bank Transfer
About
Makeney Hall Hotel is a magnificent Victorian country mansion, situated in the heart of Derbyshire,
This Victorian Country Mansion is set in six acres of beautiful landscaped gardens, with stunning views across the Amber Valley. High standards of food and service has established Makeney Hall as one of the region's best known wedding venues.
Find Us
Reviews

8
Leave feedback

Amanda Brown
Hi, Just wanted to say a massive thanks to all at Makeney yesterday for making mine and Robs wedding day so special. Extra thanks go to you Katie (and Liz!) and Paul for all your help. We couldn't have done it without you!

Thanks again

Rob and Amanda X

Becki and Chris
I just wanted to send another huge thank you to everyone at Makeney Hall for making our wedding absolutely perfect on the 1 August. We've recently had the photos and video back and its brought so many wonderful memories back!

I thought you may like to see a few. Due to the weather, we had our pictures indoors. I was slightly disappointed at the time as I fell in love with your garden as soon as I saw it but as you can see, the picture on the stairs looks absolutely stunning and i'm so pleased with it!

Thank you again for making our day so amazing!

Kind Regards

Becki & Chris

Michael & Doreen
Hi Katie,

Many thanks for your kind comments and for getting in touch.

We did indeed have a lovely day and everything seemed to go very smoothly. The Conservatory is a lovely, bright and airy room for a Wedding and had been nicely prepared for us. We thank everyone involved in the organisation and preparation.

Our Family Meal in the evening was lovely. The food was well- presented and arrived in such a way that no-one was waiting whilst others were eating - beautifully organised, thank you!

Everyone that stayed over seemed well-pleased with their rooms - ourselves included.

We would like to thank you for all your help in ensuring our day was successful and would appreciate you passing on our thanks to the staff involved.

Thank you for all your help and attention to our needs.

Michael and Doreen

Mr & Mrs Wilson
Hi sorry for the late reply, have only just come back from our honeymoon.

I can not give any bad feed back as it was just amazing.

Having my wedding at Makeney hall was my dream and you helped me and my husband with our dream.

It was just perfect in every way we loved every minute off it and the people who were there working on the day was so lovely and helpful. Always there with a smile.

The food was amazing and every think you put together like the tables and ceremony room was lovely. All my family and friends said it was one of the nicest places they been to for a wedding. I'm just sad to say its over but that always happens.

Thank you so much for every think you did for me and my husband on our big day.

Kind regards
Kirsty Wilson (Mellor)

Ayesha & Chris
Hi Katie,

Firstly, big thanks to yourself, Kerry, Paul, Liz and all of the staff at Makeney for making our day so wonderful.

Everything went really smoothly and all friends and family seemed to enjoy themselves. I know that without that input from all of your, the day would not have been anywhere near as organised.

The cake looked fantastic, so again thanks to you and Kerry for setting all of that up for us.

Paul and all of the staff were very patient and accommodating to make sure that everything happened at the right time.

We had a wonderful day and I would definitely recommend Makeney to anyone that is getting married.

We were extremely pleased with how the wedding went, and I am sure we will come back to Makeney many times over the next few years to visit our tree and reminisce about our big day.

Cheers Ayesha

Oliver & Rose Moss
Couldn't have asked for more from Makeney!

You literally did save our wedding and I am so grateful!

I'm glad we had all the stress of changing venues last minute (with me in another country) because it turned out to be better than I could have ever imagined!

If you're thinking of using Makeney, don't second guess it- it's a fantastic venue and you won't regret it!

Thank you to all the staff who helped our day be so amazing- especially Katie for managing to understand what my new husband was asking of Makeney (not an easy task!) to the MC whose name I unfortunately didn't catch but did a great job of keeping me from stressing and ordering our two huge families about so well!

And big thank you to the two guys who helped clear everything away and were so helpful, polite and lovely! (Steven and Leon!) Thank you all so much, I couldn't be happier and would certainly recommend you to anyone! Rose MOSS! :) xxxx

Callan Fowler
Hiya,

Thankyou very much, the day went perfectly and we loved absolutely every minute of it!! From the ceremony to the meal and through to the evening everything was perfect!

The master of ceremonies was a true gentleman and we cannot thank him enough for his support on our special day!!

The staff were great, the room looked amazing and the food both day and evening buffet was absolutely superb!!

Our bridal suite was fab and all our guests thoroughly enjoyed their stay As well as the delicious breakfast the following morning!!

My dad was really impressed with the service received and also how quick and well staff managed to turn the room around not once but 3 times during our day :) we truly had the most amazing day!!

And to top it all the weather stayed with us and the grounds looked gorgeous and we were able to capture sone stunning photos :D

From a very very happy newlywed couple :)

Best regards

Callan Fowler

Mr & Mrs Hadley
Liz. Hi :-)

I just want to say a massive thank you for all you have done for us. Our day couldn't have gone better!

I rant and rave to everyone how Makeney Hall is THEEE place to get married. The views are stunning. The room... well I am lost for words. Everything is and was perfect. amazing even. I cant put it into words exactly what I want to say.

My grattitude goes beyond thanks. The staff were perfect. Professional and outstanding! I highly recommend you and the hotel to everyone. The breakfast in the morning was delicious. And just what I needed after a full night of alcohol haha.

As soon as I get the pictures back from Mark I will do you a little album to say thanks.

To you and all your co workers

Cheers! You're all bob on. Our day was amazing and one I will cherish forever.

Donna and kyle Hadley

Xxxxx♥♥xxxxx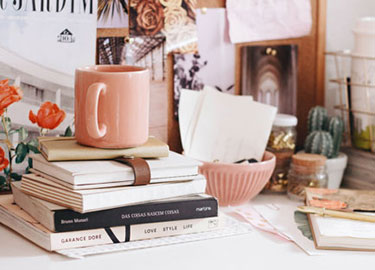 Your free account will also enable you to:

Easily manage and securely book your suppliers

Stay on top of wedding planning with our intuitive checklist

Keep an eye on spend with our budget tracker

Create and track your wedding guestlist

Plan your wedding on the go with our mobile app, downloadable via the App Store or Google Play
Thanks for your enquiry! You'll hear back shortly.
Couples interested in Makeney Hall also sent enquiries to the suppliers below too. You can simply send the same enquiry to them in one click.
Osmaston Park
8

If you are looking for a Wedding Venue where you have the flexibility...
Cockliffe House Hotel
8

From the moment you turn onto the tree-lined avenue in our three glori...
Langar Hall
8

At the end of an avenue of lime trees you will find the other World o...
Osmaston Park
8

If you are looking for a Wedding Venue where you have the flexibility...
Cockliffe House Hotel
8

From the moment you turn onto the tree-lined avenue in our three glori...
Langar Hall
8

At the end of an avenue of lime trees you will find the other World o...
Are you sure?
If you don't ask, you'll never know...
Continue to chat
Leave
Is this supplier not for you?
Explore other suppliers.
Sign up to our free planning tools today to save suppliers