Holiday Inn Reading M4 Jct10
---
Berkshire
The Basics
Ceremony license
Licensed bar
---
Style of venue:
Modern, Glamorous, Formal
What type of venue are you?
Hotel
Exclusive use:
Flexible
What kind of ceremony can we have?
Indoor civil ceremony, Nearby church
Ceremony capacity:
260
Dining capacity:
220
Catering:
In-house
Corkage:
N/A
Do you have accommodation?
174 bedrooms
Is accommodation included?
Depends on the package
What forms of payment do you accept?
Cheque, Cash, Credit Card, Bank Transfer, PayPal
About
The 4 Silver Star 2 AA Rosette Holiday Inn Reading M4 Jct10 has superb facilities for your wedding day, including two licensed banqueting rooms for ceremonies of up to 220 guests. Our professional staff and our dedicated wedding team will be here to help and ensure you have an unforgettable day.
Weddings at the Holiday Inn Reading M4 Jct10 are all about perfection. Located in Winnersh Triangle, close to Reading and Wokingham, this exceptional 4 Silver Star hotel is one of the top wedding venues in Berkshire.
The hotel provides superb facilities to cater for your special day and is licensed for Civil Ceremonies. The Frogmore Suite can accommodate up to 110 guests, while the larger Buckingham Suite can cater for larger events of up to 220 or it can be divided into smaller rooms for more intimate ceremonies. To complement our modern British cuisine, we can offer Authentic Asian specialties.
The 2 AA Rosette Caprice Restaurant and Terrace offers an additional choice for your Wedding Breakfast. The bright and stylish split level restaurant opens out onto an outdoor terrace with heated seating area for al-fresco dining. The terrace also looks out onto the surrounding gardens and architectural bridge, providing a great opportunity to take wedding photos or enjoy arrival drinks.
Find Us
Reviews

15
Leave feedback

Mel S
My Husband and I had our Renewal of vows Ceremony and Reception at the Holiday Inn Hotel. From the initial meeting until the final day the staff at the hotel did everything for us to make our day so special. A very professional but also personal service was provided at all times. Our Wedding Coordinator was fabulous to work with during our whole experience. The hotel staff in general have been very kind and also give an outstanding service at all times. The food at our reception was definitely 5***** . All our guests commented on the food being exceptional. The whole day ran very smoothly and we were able to enjoy every moment. Thank you very much to the Holiday Inn. 5***

Maggie and Tony
Just a note to thank you and all the staff for all you did on Saturday (and Sunday morning). All the guests told us they were delighted with everything that Holiday Inn provided and it worked into a lovely day for us all.

MEL & CHRIS
We wanted to say thank you again for making our day so special. We all had an absolutely fantastic day.

Bride
Many heartfelt thanks go out to you and your team for organizing us like crazy and helping us to have the most fantastic wedding reception of all time! We have such fond memories of the day

Karat
Just a quick note to say "Thank You" for everything. We had the most amazing day. It was everything we had dreamed of and you, the team, and everyone else helped make it perfect! Thanks once again.

Jan and Mick
We had a fantastic day couldn't have asked for more. Special Thankyou to you for all of your help and support leading up to the day and during the ceremony. Your team were all very helpful. There have been some lovely comments made to us about the wedding day and what a good job had been done by your team and what a lovely venue

David M
A great place for your wedding reception excellent food and service from the friendly staff ideal for medium size weddings up to 200 people with an evening disco that will keep you on the dance floor all night long.

Jade and Dave
We thought the event went very smoothly. The room was setup beautifully. The food was excellent and there was plenty of it. The desserts were indeed delicious. The staff were attentive without being too intrusive. We only had two young kids attending, and I thought it was a nice touch when they asked if they wanted ice-cream! That went down very well. Please thank the two staff in attendance on our behalf. I could not fault it in any way. The day was perfect. I would definitely use the venue again if I were to host another event.

Caz
Thank you so much, we had a wonderful day. Everyone enjoyed themselves and please pass on our thanks to the Chef - fabulous food and thanks to all of the team who contributed.

Raj Lakshmi
We had a great time at your hotel and the service was excellent. We were pleasantly surprised by the quality of The Indian dinner. The venue was spacious and modern. I have nothing but praise for the services provided.

Sharon and Thomas
We just wanted to say a special "Thank You" for all the time, attention and effort you have given to organising our Special Day from start to finish.
The first thing that struck us when we met, having already visited a number of venues, was that you were the first person in a professional capacity to actually congratulate us on our engagement.
Furthermore, our visit, (unlike the other venues), had been completely unplanned and unannounced, and yet the time you spent with us and the enthusiasm with which you discussed the possibilities of our day was far over and above what we had previously experienced!
Throughout the planning of our venue, you were courteous, organised and a very calming and reassuring influence – in short, everything we needed you to be!
You have played a major role in helping us to achieve our perfect day!


Tanya
Thank you very much for all your hard work in preparing and seeing out our wedding day. All staff involved on the day were fantastic and the food was sublime. We and all of our guests were very impressed with the venue.

Simon
We recently enjoyed our wedding at this hotel, and are so very pleased that we did. Right from the moment we visited the hotel to view the facilities to the moment we checked out following the wedding, we were looked after with care and attention to detail. To be honest, we thought we would have a look at the hotel, and were not expecting much - after all, the name doesn't sound all that romantic.... But when we were shown around, we were impressed by how clean, modern and pleasant the hotel was. Our wedding co-ordinator, Liz was great - great advice and support in the run-up to the wedding, and flexible with the menu choices, timings and - everything really. On the day, we had absolute confidence in Liz, Marcin and the rest of the events team that everything would run smoothly, and it did, with not a single hitch (well, not that we were aware of anyway!). The wedding breakfast was excellent. Absolutely could not fault it, and although we were both too full and busy to sample the buffet later, we have been assured that it too was excellent! Throughout the planning stages and during our stay, we found the staff to be noting but friendly, efficient and professional. Whilst the environs do not provide traditional wedding photo vistas, our photographer was able to get some great shots in the outside courtyard (which we had all to ourselves on a Saturday). Couples - don't be put off by the unromantic name! This hotel is much more than it says on the tin!

Faith and Philip
Last Saturday 25th May my husband and I attended the wedding of our son, Michael Bowerman, at the Holiday Inn. We would like to extend a huge "Thank you" to you personally, and also to the catering and hospitality team. You ensured the day went perfectly; we commend you on excellent personal service. The food was superbly cooked and presented, and the staff at all times friendly and helpful. Thank you again for making our son's wedding a most memorable day.

Chris and Karen
Karen and I would like to thank you and your team for the efforts you put into our wedding on Saturday. We had a fabulous day, the team worked hard on the day, and special thanks to Pav who kept it all on track. Many Thanks, Chris & Karen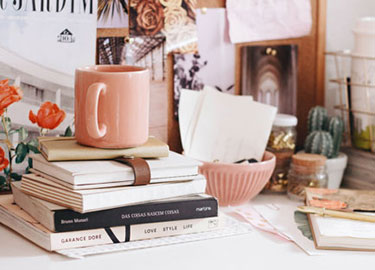 Your free account will also enable you to:

Easily manage and securely book your suppliers

Stay on top of wedding planning with our intuitive checklist

Keep an eye on spend with our budget tracker

Create and track your wedding guestlist

Plan your wedding on the go with our mobile app, downloadable via the App Store or Google Play
Thanks for your enquiry! You'll hear back shortly.
Couples interested in Holiday Inn Reading M4 Jct10 also sent enquiries to the suppliers below too. You can simply send the same enquiry to them in one click.
Easthampstead Park
15

Easthampstead Park is a beautiful Victorian mansion set in the Berkshi...
Elephant Hotel
15

We believe in offering you a unique wedding experience. In understandi...
Sanctum on the Green
15

Sanctum on the Green has two stunning areas which are licensed for civ...
Easthampstead Park
15

Easthampstead Park is a beautiful Victorian mansion set in the Berkshi...
Elephant Hotel
15

We believe in offering you a unique wedding experience. In understandi...
Sanctum on the Green
15

Sanctum on the Green has two stunning areas which are licensed for civ...
Are you sure?
If you don't ask, you'll never know...
Continue to chat
Leave
Is this supplier not for you?
Explore other suppliers.
Holiday Inn Reading M4 Jct10
Sign up to our free planning tools today to save suppliers