Unique Wedding and Events
The Basics
Will you be there on the day
Do you offer an advice service/consultation
Do you travel
---
What type of weddings do you plan?
Religious, Civil Ceremonies, Asian, Jewish, Multi-faith, Large Weddings (150+), Destination, Same-sex, Budget weddings, Luxury weddings
What services do you offer?
Concept Planning, Full Organisation, Tailored Packages, 'On The Day' Coordination Only, Venue Search, Supplier Sourcing, Venue Dressing
Where are you based?
Cornwall
What forms of payment do you accept?
Cheque, Cash, Credit Card, Bank Transfer, Other
This supplier currently has 2 offers available
See offers
Videos
About
We are a multi award wedding wedding and event company providing beautiful tailor made weddings and events throughout the UK and Internationally. We offer a full range of services to suit weddings of all sizes and budgets,
Unique Wedding and Events provide a full array of wedding services both in the UK as well as various locations around the world. Tina who is the company owner and designer, spent 11 years based in Koh Samui, providing exquisitely designed and planned weddings within private villa venues and together with her team, have created and planned over 1000 events and weddings from simple elopements to full production, event and party planning for VIP clients from all over the world.

Now we are provide our unique service to both UK and overseas clients while still planning and designing destination weddings. We provide everything from full and partial planning, styling and design and also on the day co-ordination. We also provide venue and supplier sourcing, wedding website design and RSVP management, consultation and also 3D render design services so you can see your wedding set up before the special day in your chosen venue.

We dedicate our time to get to know each client and be able to understand their aspirations, dreams and vision. With a calm, organised, dedicated and passionate approach and attention to detail, we will ensure you remain stress-free and enjoy the time leading up to and on your special day.

As an international multi-award winning company we recognize our clients have busy lives; therefore, we manage our schedule to meet yours.
Whatever the size of your wedding or budget, we have a service that we can tailor for you.

Exclusive offers
Front line thank you |
As a thank you to all the front line workers for Covid 19. We are giving 20% off all out services to you. Contact us for more details.
Ends Friday 31st December 2021
Enquire
EMT and Armed forces |
As a thank you for your service we provide 15% discount off all our services (offers cannot be combined). Contact us for more details.
Ends Friday 30th April 2021
Enquire
Find Us
Reviews

7
Leave feedback

Jen & Darren
Our wedding took place at a private villa on Koh Samui just a few weeks ago, and it was UTTERLY PERFECT from start to finish. Having lived in Thailand for a number of years, we knew we could probably try and organise the wedding ourselves (from Australia), but knew that things would be much smoother with a bit of local help and knowledge. You could call that the understatement of the year. Tina was an absolute pleasure to work with from start to finish. From the initial meeting on Skype (over a year out) we were in contact by WhatsApp, and any questions we had (there were many) were answered lightning fast. If you are looking to plan a wedding in Koh Samui, and you need someone that knows the island, has connections, works with a large experienced team and most importantly that you can trust to run and organise your wedding day, then please believe me when I say you can stop your search now. Not only did Tina come to see us a few days before the wedding to go through all of the details, she also came to the rehearsal the night before, and was even the first one of the team to turn up on the day itself and the last one to leave. Tina's super attentive team for our day included florists, chefs, waiters/waitresses, sound engineers, bar staff, lighting engineers and probably much more that we were too busy to fully appreciate. Really, things happened without us even knowing. I lost count of the times I heard "this is the best wedding I've ever been to", and given that we had guests from all over the world, I think that speaks volumes to the class of Unique Weddings and Events. Tina's chefs cooked up some of the best Thai food we've ever eaten (having lived in Thailand, we are VERY fussy), and her bar staff made amazing cocktails (we had a bespoke cocktail menu with signs and menus included). We cannot recommend Tina's services more highly - if you want a day that you'll remember for the rest of your lives, that runs absolutely without a hitch, then we can personally promise that you won't be disappointed. Our expectations were well and truly exceeded.


David & Yen
It was both exciting and a little scary trying to plan our destination wedding all the way from London and we couldn't of done it without Tina's help, recommendations and guidance. Our wedding was in Feb 2019 and the entire day was seamlessly organised and executed by Tina and her incredibly hardworking team at Unique Wedding & Events. It was worrying not being able to physically check on things and basing our decisions on photos, we had to trust Tina's eye and we're glad we did, everything was perfect on the day, Tina, her team and her florist can truly work wonders!
Tina is friendly, down to earth, dedicated and very hard working, she dealt with every enquiry quickly, gave us her honest opinions and didn't make any promises that she wouldn't be able to deliver. On the day of the wedding if felt like we were on the site of a movie production, Tina brought along a whole entourage and they had everything set up in little time. She was there from early in the morning to late at night making sure everything was perfect, we couldn't have asked for a better wedding planner to help us with our big day. Everyone from Tina's team were friendly and professional. The barmen in particular were great, they kept our guests entertained with bar tricks and were lots of fun.
We thank Tina very much for our unforgettable time and special day in Koh Samui! 

Bec & Mark
We have been working with Tina for the past 3 years to make our dream wedding come true! From the first day of making contact with Tina, she has been nothing short of amazing! Tina was professional, always answered all of my questions instantaneously and even when we had a bump in the road and had to postpone our wedding by a year, she was understanding and made everything super easy. Tina has become more than just my wedding planner over the years, I now consider her a great friend. Words just cannot describe how grateful I am to you and all your hard work. Thank you. I highly recommend Tina and wish you all the very best. X xxx Bec and Mark O 'Dowd

Hansni & Praveen
"Tina helped us plan a birthday/anniversary party all the way from Los Angles!!! She was amazing! She was professional and creative! We had a vision of what we wanted for our event and she made it happen. Everything from location to food to decorations she had the know how. The only thing to remember that she doesn't have control over is the weather, we had plans to have fireworks in the sky at the end of our Bash and unfortunately because of the weather they couldn't put on the show She still got us a partial refund! She's the best! She's the most amazing planner you could ever hope for if you're planning an international destination event! We had a joint birthday party and anniversary and Tina nailed every single event, request and desire we had!!! An absolute MUST !"

Rab & Lindsey
I came across Tina Unique Wedding and events last year, after coming back from a fab holiday in Samui, I got engaged June 2016, and we took the leap and wanted to get married June 201 7. I had spoken to a couple of wedding planners in Samui, but I just clicked with Tina. She is absolutely amazing at her job, so kind hearted, hard working and always aiming to please and make sure her clients are well taken care of, emotionally and business. I had a very small wedding because it was so quick, I trusted Tina, to organise and plan our special day, she didn't fail, I have the most beautiful perfect pictures, everything was perfect. Tina, from myself and Rab, we cannot thank you enough, how special and perfect our day was. My mum and dad were completely blown away as we were, we will be back to visit soon enough and although started as our wedding planner, now a friend for life. The team she put together to create our special day, I honestly couldn't of done it without you. The before care and after care, just a professional at this type of work and so calm. Thank you for everything Unique Wedding and Events."

Juliana & Don
Hi Tina When we contacted Tina at Unique Wedding and Events, about 2 and ½ months out from our wedding we had half a wedding organised and a venue that wasn't replying to emails. She took what we had and created us the most magical, fun and perfect wedding day. Tina answered all our questions and requests, we wanted a day that was fun, colourful, a little quirky and memorable. She and her team created that for us, with ease and efficiency. What she provided for us before the wedding and on the wedding day, with such short notice was beyond what we expected and it was worth anything. And her prices were brilliant for what she provided us. The suppliers that she recommends, for make-up, photography, cakes and celebrants were all amazing and great fun to work with. We had guests with complex dietary requirements that her team managed with ease. We asked for a buffet-style dinner and there was heaps of food, and it was delicious. Her team worked seamlessly in the background and glasses were never empty. Tina was there from midday to midnight (and then some) working hard, answering questions, dealing ( graciously) with family members and never once letting anything filter through to the bridal party. If anything went wrong we have no idea, for us the day was seamless! In my head I wanted a Pinterest worthy wedding and that is exactly what we got. We could not rate Tina and her team at Unique Wedding and Events more highly. She is a star and she made our day so perfect, so much so that I wish I had a better word than perfect!!!!

David & Olena
We wanna say huge thank you to Tina Can't find a words to say how amazing the ceremony and celebration was !!! Perfect! And thank u to handle everything! For ur hard work, for ur passions! Thank u to making our dream come true, and took very good care of us! We love u, and see u soon! Your are the best. Miss you miss those days! Forever thankful for making our big day more special xoxox"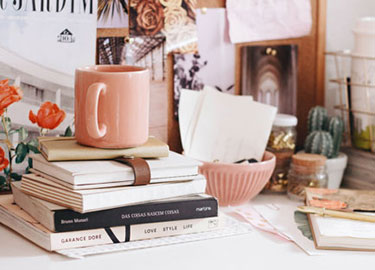 Your free account will also enable you to:

Easily manage and securely book your suppliers

Stay on top of wedding planning with our intuitive checklist

Keep an eye on spend with our budget tracker

Create and track your wedding guestlist

Plan your wedding on the go with our mobile app, downloadable via the App Store or Google Play
Thanks for your enquiry! You'll hear back shortly.
Couples interested in Unique Wedding and Events also sent enquiries to the suppliers below too. You can simply send the same enquiry to them in one click.
Peony & Rose
?

Peony & Rose is an online wedding stationery boutique dedicated to pro...
Gee Brothers Ltd
?

Printers of luxury stationery for over 40 years, we use traditional pr...
Parkers4events
?

One stop events boutique offering Catering, Decorations & styling, Sta...
Peony & Rose
?

Peony & Rose is an online wedding stationery boutique dedicated to pro...
Gee Brothers Ltd
?

Printers of luxury stationery for over 40 years, we use traditional pr...
Parkers4events
?

One stop events boutique offering Catering, Decorations & styling, Sta...
Are you sure?
If you don't ask, you'll never know...
Continue to chat
Leave
Is this supplier not for you?
Explore other suppliers.
Unique Wedding and Events
Sign up to our free planning tools today to save suppliers