RandFWeddings
The Basics
Will you be there on the day
Do you offer an advice service/consultation
Do you travel
---
What type of weddings do you plan?
Religious, Civil Ceremonies, Jewish, Multi-faith, Large Weddings (150+), Same-sex, Luxury weddings
What services do you offer?
Concept Planning, Full Organisation, Tailored Packages, Venue Search, Supplier Sourcing
Where are you based?
St Neots, Cambridgeshire
What forms of payment do you accept?
Cheque, Cash, Credit Card, Bank Transfer
About
We are established award winning creative wedding planners who pride ourselves collaborating with you on your vision in a fun, easy, professional and methodical manner to provide meticulously planned, creatively designed, stress free, exceptional weddings.
We offer various planning services to suit the level of requirements of our couples. We can plan and style your entire wedding from start to finish, take over the management in the last few weeks when things are getting a little stressful or we can manage only the day itself. We also provide a consultancy service either in person or via skype for couples who just want to know that they are on the right tracks for organising their wedding themselves.

We tailor our services to your requirements and budget.

We have been planning and managing weddings for 16 years and every wedding is a privilege for us to be involved with. We are in our element working with outdoor weddings but equally as home with venue weddings. We are based in Cambridgeshire and work nationwide.

Vanessa is a multi Award Winner, a Wedding Awards Judge, teaches National Diploma students coming in to the industry and has been selected for the the UK Industry Code of Practice standards board created by the official industry Ombudsmen The CCWE


Find Us
Reviews

6
Leave feedback

Deborah Balm
Utterly brilliant. From the first moment we met Vanessa, we knew we wanted her support for our wedding and at the outset she lit a much needed rocket under us to kick start the planning and booking. All along the planning process Vanessa's advice and guidance was available, sensible and on point. Her double checking of each supplier booking was invaluable at sorting out any misunderstandings before the day to ensure our wedding went smoothly and without a hitch. Many of our guests said it was the best wedding that they have ever been to. The Rocks & Frocks team did all that they could to make all aspects dovetail together, quietly supporting and sorting in the background. Thank you and your team for being so astonishingly good in every way at, and in the run up to our wedding on Saturday. You and your team did all that you could to make all aspects dovetail together and we want to send our sincere and heartfelt thanks for your care, dedication and attention to every detail. Of all the fantastic suppliers for our wedding, Rocks & Frocks represented the best value, without your guidance and hard work, I doubt that the wedding would have been so successful and carry the magical quality that it did. Vanessa and her team are the real deal and we will remember all of your kindnesses in the years to come. Thank you so much.

Alex Davidson
We hired Vanessa for her full wedding planning service and have been hugely impressed from start to finish with her professionalism, dedication, strong working relationships with suppliers and thorough knowledge of all the fine details of event and wedding planning. She went above and beyond the call of duty more times than we can remember, culminating in what was an epic, incredible two days of a wedding celebration and after party music festival in our local village. We cannot recommend her services highly enough; Vanessa you are a legend!

Molly Osijo
Working with Vanessa and Dom was a pleasure from start to finish and it really was great fun! I felt like Vanessa absolutely understood what we wanted for our wedding day and she was there every step of the way helping us to achieve it. Vanessa is the most organised person I have ever met and she manages to convey this to others with a perfectly judged firm but fun attitude. On the day of our wedding having Vanessa with us was a blessing and she kept us all calm and on track. I would highly recommend asking Vanessa to plan and run your wedding, as you will then have total peace of mind that it will go as planned and be exactly what you hoped for – our wedding was. Thank you again Vanessa and Dom.

Stacey Alsop
To anyone who reads this review, there are no words to describe what a life changing decision it was to ring Vanessa. That sounds overly dramatic but for most people your wedding day is a big deal and you remember it for the rest of your life. Imagine the day before your wedding having not a care in the world because you know it's taken care of, imagine half way through your wedding realising how much you are enjoying it because every little decision is being made for you. For someone who suffers from anxiety that was more than a dream it was an impossibility. Yet it happened. Vanessa was professional and yet made us feel like we'd been friends for years and Dom who stepped in and ran the bar (amongst everything else) for the evening was super! They are a truly amazing double act who step up and make your wedding more than it could ever be. The light up letters were an extra cherry on top and have made for some amazing photos! Truly guys we cannot thank you enough for making our wedding a day we want to remember for all the right reasons.

Emily Barnard
What can I say? The team kept me sane! We used Rocks & Frocks wedding planning service; a truly priceless service. Up to the wedding day any small query was handled keeping us calm and none the wiser and any big decision was handled and we only had to make the simplest of decisions keeping us stress free; something so invaluable when you are getting married. Our wedding day ran so smoothly and the level of personal and professional service was exceptional with lots of our guests commenting about the Rocks & Frocks team. These guys are excellent. We can't say a big enough thank you! If you are getting to that point where the process of getting married just feels too much and its getting overwhelming and your drowning in spreadsheets then get these miracle workers involved and they'll fix it! Without you our wedding day wouldn't have gone off with such a bang! You guys were superstars and all our guests raved about you afterwards! Again we just wanted to say another massive thank you!

Hannah Wallis
If it hadn't been for Vanessa I don't think there would have been a wedding. Things got quite stressful with 'input' from various family members and we didn't know where to turn. We also wanted something different along with the WOW factor. But where to start?! Then we met Vanessa – highly organised, enthusiastic and with lots of fantastic ideas.

Our wedding was amazing thanks to Vanessa. We had a marquee in our garden with outside caterers along with traditional dodgems cars, The Three Waiters, colourful tents serving evening food, fireworks and of course a neon circular bar!! Vanessa found and organised it all including a traditional red London bus to transport all of our guests. You get the gist; we had a lot going on in our wedding day.

People still talk about our wedding as it was, let's face it, pretty amazing because of what you managed to organise & arrange. In short if you want an amazing wedding that's stress free look no further than Rocks & Frocks.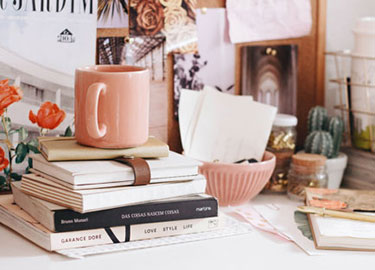 Your free account will also enable you to:

Easily manage and securely book your suppliers

Stay on top of wedding planning with our intuitive checklist

Keep an eye on spend with our budget tracker

Create and track your wedding guestlist

Plan your wedding on the go with our mobile app, downloadable via the App Store or Google Play
Thanks for your enquiry! You'll hear back shortly.
Couples interested in RandFWeddings also sent enquiries to the suppliers below too. You can simply send the same enquiry to them in one click.
Ivy & Gold Studio
6

We are so glad you are here! Fancy creating something magical togethe...
Dita Rosted Events
6

Creative, bespoke non-traditional wedding coordination & planning.
Nordic Adventure Weddings
6

Small intimate weddings on Danish islands, for adventurous couples.
Ivy & Gold Studio
6

We are so glad you are here! Fancy creating something magical togethe...
Dita Rosted Events
6

Creative, bespoke non-traditional wedding coordination & planning.
Nordic Adventure Weddings
6

Small intimate weddings on Danish islands, for adventurous couples.
Are you sure?
If you don't ask, you'll never know...
Continue to chat
Leave
Is this supplier not for you?
Explore other suppliers.
Sign up to our free planning tools today to save suppliers