Moritz Schmittat Photography
The Basics
Do you include an engagement shoot
Can we add a second shooter
Do you travel
Do you do destination weddings
Are digital copies included
---
Style of photography:
Traditional, Reportage, Artistic, Alternative, Journalistic
Standard rate includes:
I'll stay all day and all night
Where are you based?
Guildford
What forms of payment do you accept?
Cash, Bank Transfer, PayPal, Other
Do you travel
Do you do destination weddings
Do you film in HD
Do you offer a highlights film
Can we have the raw footage
Can couples select their own soundtrack
Do you use independent microphones for the ceremony/speeches
---
Style of videography:
Documentary, Cinematic, Marryoke, Mixed Media, Other
What coverage of the wedding do you offer?
All day including interviews with bride and groom
How many people will be filming on the day?
2
Where are you based?
Guildford
How will couples receive their film?
USB, Online
What length are your films?
60min
Additional info:
please see website
What forms of payment do you accept?
Cash, Bank Transfer, PayPal, Other
About
Your wedding - true story!
My name is Moritz, I'm based in Guildford. I offer a unique combination of wedding photography AND videography.

Please have a look at my pictures and videos here and check out my website as well.

I'm curious to find out more about you and your wedding. Please get in touch and we can have a chat - I'm sure you're having a lot of questions. I'm happy to talk you through an entire wedding day from a photographer's point-of-view before you make your decision.

Thanks again for stopping by and I'm looking forward to hearing from you.

Find Us
Reviews

22
Leave feedback

Isi and Rob
I've worked with professional photographers for over 10 years and I've never met anyone as skilled, friendly, flexible, creative, professional and fun as Moritz. He guided us through the complexity of wedding preparation with charm and skill - he even laughed at our jokes - and captured our day absolutely beautifully. Even when the weather turned against us, Moritz was ready with a back up plan, a smile and made sure that he caught the spirit of our wedding.

Ultimately, I think it's the character in his photography that really sets him apart - many people can take a nice picture, but Moritz has captured memories and emotions that will stay with us forever.

Waneca and Scott
Very professional and friendly. He made us, our families and friends feel very relaxed on our big day. We highly recommend Schmittat Photography to anyone who requires a great service.

Hannah and Mark
Moritz took so many amazing pictures of our wedding day so that we can treasure the memories forever. He was able to catch all of the key moments with so much emotion in the photos. Throughout the day he was always in the background taking pictures that look so natural and showed all of the colour of the day.

Kay and Mark
Moritz is a friendly, skilled photographer able to put subjects at ease and capture some truly special shots. With both of us not being naturally comfortable in front of the camera, Moritz took the time to understand what we wanted from our wedding photos and made the whole process enjoyable. We are delighted with the results and everyone has commented that the photos are fantastic.

Melissa and Steve
We hired Moritz to capture our wedding day and he certainly did not disappoint. From the first initial contact right through to receiving our photos he has been a true professional and managed to capture some truly amazing shots of our special day.
I can not put into words how amazing our day was and the photos are the cherry on top of the cake and will serve as the greatest reminder.
We certainly can't recommend Moritz enough!!

Annabel and Dan
We can't recommend Moritz enough. The photos are a complete and beautiful reminder of the day. He has always been professional, super hard-working and has gone beyond the call of duty several occasions, making sure we captured every important moment and having photos and slideshows ready with impressively quick turnaround times. We couldn't be happier with the whole experience - thank you Moritz!

Kevin and Carys
Moritz was professional and friendly from our initial contact to the final photograph being shot. Inspite of challenging weather conditions, Moritz hung in there to produce a wonderful collection of intimate and fun wedding photographs, which captured the happy atmosphere of the day. Moritz is a very personable and adaptable photographer who goes the extra mile to ensure every detail is thought through and the final results are fantastic - look no further for your wedding photographer. Thank you Moritz.

Barbara and Dwayne
We were so happy that we found Schmittat Photography. They were very professional and on the day did not miss a shot of anyone, you hardly knew they were there but at the same time were aways at the right place at the right time. We have never seen such hard working and dedicated photographers, they never stopped working always on the move. I could not recommend them enough. All of our guests were very impressed with how professional approach Moritz had. The day was fantastic and with these amazing pictures and video we now have the best memories we could ever dreamt of for many years to come. Thank you guys for all the hard work!!! We will highly recommend you amongst our family and friends! Thank you!

Charlotte and Jody
Moritz was our fabulous photographer for our wedding. He did an excellent job, we couldn't of wished for better photos. He captured every moment we wanted and went above and beyond our expectations. We didn't even notice he was there. His quick turnaround of our photos was out of this world and the final product was sublime. I would highly recommend Moritz for any occasion to take photos for any special occasion. The photos we have will be the moments we treasure and are able to look back on in years to come. Thank you from the bottom of our hearts!!

Hannah and Kieran
We can't thank Moritz enough for the absolutely amazing pictures he captured of our wedding day. He was a pleasure to work with, from the very first contact. He was non-obtrusive and fun to be around. He has some great ideas, which resulted in some great effects. He was patient with us (we have 3 kids) and we never felt rushed by him, he took our lead on the photo's we wanted and had our beautiful photographs back to us well within a week.
Moritz's presence at our wedding added to our special day, all our guest commented on how great he was. Thank you so much Moritz, couldn't recommend you higher :-)

Julie and Martin
Moritz..! Top chap..! Amazing photographer..!
When looking for a wedding photographer we started by contacting a few people and looking at their work etc. After a really good chat we picked him as he seemed really friendly and had amazing looking photos. We bought 8 hours of photos on the day and on his recommendation also booked an engagement shoot. This took place in London and he made us feel totally relaxed about having our photos taken, by the end of the shoot we were throwing leaves around in the air and dodging traffic in piccadilly circus, all in search of awesome photos! Which when we got them a couple of days later we were not disappointed..
We had a video call about a week before the big day, where we went over the plans and he made sure that we were happy with everything. On the day itself, he managed to be unobtrusive during the service, but yet got so many great photos, then as the day went on worked around us to make sure we were totally happy.
All the finished photos were sent over a couple of days after, we are totally pleased with them and the service he provided from start to finish.

Emma and Chris
Moritz is such a talented photographer. We met him on our engagement photoshoot. He taught us a few poses so it would be much easier on our big day. He knows how to use the camera as he saw shots that we had no idea how they would turn out. But when we received the photos
they were so beautiful.

Our wedding day arrived and Moritz was there bright and early at my hair appointment ready to
shoot. Using props to get those perfect photos.
Moritz was around all day for us. He had great energy all day and worked so hard and produced
our fabulous photos.

Lasyk and Joe
Moritz was the photographer for our wedding and we could not have chosen anyone better than Moritz. Moritz is a very professional photographer with a great personality. During all the wedding he basically disappeared and he does all the magic without you even notice it. Moritz captured every single moment in pictures and made our wedding video. A short version and full version of the video. The short video captured the key moments and it made us very emotional while watching because it is amazing and we did not even saw Moritz filming. The full video is priceless, we can always remember every single detail of our wedding day, that is amazing. The photos are excellent, extraordinary and priceless. Some guests who noticed Moritz on our wedding day, said that he was an excellent photographer, during all wedding day and after seeing the photos. If we would have to select again a photographer, we wouldn't think twice in having Moritz again. THANK YOU SO MUCH for the priceless photos and THANK YOU for the
excellent video.

Hacer & Richard
We had our wedding on the 19th of November 2016. We used Moritz Schmittat and his work
exceeded all our expectations. His was very polite, did everything we briefed him to do, and was
very discrete. We didn't even know he was there most of the time, and when we returned from
honeymoon we were delighted to receive all the pictures. He was so quick and the efficient. But
most importantly the quality of the photos was superb. He caught all the best moments in a very natural way. Huge thanks to Moritz, and we would not hesitate to recommend him to anybody looking for professional photographer.

Mawgan and Martyn
The photos were lovely. He captured some very special moments and expressions that are priceless and memories that we will have to keep forever. Moritz was unobtrusive and calm, when all around him was not, and we would definitely recommend him to anyone.

Lorraine and David
Moritz is a very charming guy, who helped to make our day very special. He listened to our requests and then also added his specialist experience and knowledge and created a wonderful wedding portfolio for us. Our memories have been made even more special with his superb photographs. I would highly recommend hiring Moritz - we have had very positive feedback from all those whom have seen the photos so far.

Kathryn and Tim
We would not hesitate to recommend Moritz as a wedding photographer - he is highly professional, kind and friendly. We had many comments from our guests on how he put them at ease, and as a result we have amazing photographs that really capture the personalities of our friends and family (and us :)) Moritz was a pleasure to have at our wedding and we are so happy with the way he captured our day.

Beth and Andrew
Moritz listened to what we were trying to capture and really went out of his way to deliver incredible photographs which captured more than we could have imagined!

Scott
We hired Moritz to photograph and video record our wedding ceremony and reception. He was a real pleasure to work with and is clearly passionate about his job. The photos and video of our wedding were excellent. My wife and I would not hesitate to recommend him.

Alexandra and Owen
Schmittat photography provided us with pictures that took our breath away. On the day we hardly realised they were working - such friendliness and professionalism that made everyone feel comfortable and happy. They had great ideas and adapted then according to our surroundings, making the most of all available spaces that could create a background for great shots.
The final product was outstanding. All our guests commented on how beautiful, creative and artistic the photos were. I can't recommend Schmittat Photography highly enough! Simply amazing!

Rosemary and Richard
Nothing was too much trouble & I would thoroughly recommend him .

Muhammad Najim
Moritz did the videography for our wedding at The Savoy in April 2016. His videos were amazing, everyone loved it and he was a pleasure to work with. High recommend!!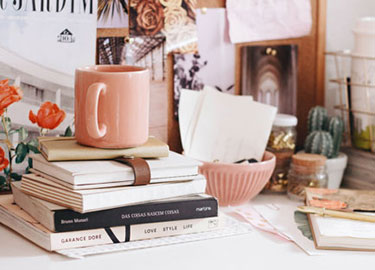 Your free account will also enable you to:

Easily manage and securely book your suppliers

Stay on top of wedding planning with our intuitive checklist

Keep an eye on spend with our budget tracker

Create and track your wedding guestlist

Plan your wedding on the go with our mobile app, downloadable via the App Store or Google Play
Thanks for your enquiry! You'll hear back shortly.
Couples interested in Moritz Schmittat Photography also sent enquiries to the suppliers below too. You can simply send the same enquiry to them in one click.
Big Day Productions
?

Big Day Productions provides Affordable, Professional Wedding Photogra...
Terry Li Photography
?

YPWP Top 10 2016 - 2019 London based fine art (digital & medium forma...
motiejus
?

My name is Motiejus and I'm destination wedding photographer wor...
Big Day Productions
?

Big Day Productions provides Affordable, Professional Wedding Photogra...
Terry Li Photography
?

YPWP Top 10 2016 - 2019 London based fine art (digital & medium forma...
motiejus
?

My name is Motiejus and I'm destination wedding photographer wor...
Are you sure?
If you don't ask, you'll never know...
Continue to chat
Leave
Is this supplier not for you?
Explore other suppliers.
Moritz Schmittat Photography
Sign up to our free planning tools today to save suppliers