Vegan Food Pimp
The Basics
Is crockery, cutlery and linen included in the price
Can you bring cooking equipment
Do you travel
---
What types of cuisine do you offer?
Other
What style of catering do you do?
Fine Dining, Buffet, Family Style, Festival Style
How flexible are you on menus - can we eat/drink anything we want?
We design the menu around your specific requirements.
Do you have items for hire?
Crockery, Linens, Cooking Equipment, Refrigerators, Other
Do you charge corkage?
N/A
Do you provide waiting staff?
VFP can supply waiting staff for meals.
Where are you based?
brighton
What forms of payment do you accept?
Cheque, Cash, Bank Transfer
Videos
About
As a vegan and vegan chef the VFP works to ensure that food is beautiful and delicious ensuring your wedding breakfast is one to be remembered forever. VFP caters for all styles of wedding from the formal wedding breakfast to festival style, we work to your wishes and make it incredible.
It can be a struggle finding a vegan chef who can cater to please everyone, particularly those new to vegan food, but, the aim of every meal is to wow everyone, to work to your themes, your budget, to bring you exactly what you want for your big day. It takes time to plan a wedding so the sooner we can begin to talk about the food you would like the better. We ensure you have to think of nothing on the big day, just to be able to relax in the knowledge that everything is taken care of and everyone will be happy.
Find Us
Reviews

8
Leave feedback

Marianne Hazell
Absolutely fantastic! Lynn did a three course meal for 18 for our daughter's 17th birthday. The food was utterly delicious, ample portions and beautifully presented. I especially loved the fact that the lentil wellingtons we had were sat on a bed of yummy pea puree. We has at least three different veg on the side, and each had an extra twist of added flavour. The canapes were so much tastier than the usual non-vegan choices available. The chocolate cake was the best I have ever tasted. We chose to have Lynn as an alternative to booking a restaurant, and I am so glad that we did. It was very much more relaxed being at home, and all we had to provide was table, chairs and plates. Lynn did everything else , including washing up. I highly recommend her catering. Also, out of the 18, my daughter is the only vegan in the family, but everyone loved the food!


Mary R Crumpton
I cannot speak highly enough of Lynn and her team. The food was utterly delicious, loved by vegans and non-vegans alike.

It was a wedding buffet Lynn did for us. A huge variety of hot and cold dishes, as listed below:

Curry - Made with red lentils, fresh vegetables, it was spicy without being over-powering, and everyone loves curry!
Mushroom Stroganoff - Made with a medley of mushrooms, red wine and vegetables - dark and delicious.
Tagine - Spicy, colourful and rich without being over-rich.
All served with a choice of Rice, Couscous, Salad Bowls, Breads / Wraps etc

And as well as that we had a Cold Section of trays of filled rolls which included: Cheese & Tomato, Egg Mayo, Pastrami Mustard & Pickles, plus Trays of Spanish Tortilla with Garlic Mayo, Bowls of potato salad, Bowls of coleslaw, Bowls of hummus with vegetable dips, and Olives

Lynn turned up at the function room in plenty of time and sorted everything out. She liaised very professionally with the pub staff. And took care that everything was cleared away afterwards.

Pricewise, it was very reasonable. Definitely worth every penny.

Alesi Jordan Burgess
Lynn catered for our wedding on 27th July and I will start by saying Lynn is such a lovely, down to earth helpful woman who was so accommodating. The food was amazing. We didn't tell many people we were having a vegan wedding but the handful of people that did know prior were apprehensive thinking they would be surviving on lettuce for the day. The food was one of the most complimented aspects of our wedding. Every single person loved the food including us! I honestly would have Lynn cater for any future events I could possibly have and wouldn't say no to her being my personal chef as well

Kim Corbel
Lynn catered our wedding of 120 guests at a large warehouse with limited resources. She really understood what we wanted for our wedding - and she delivered it. We had so many guests commenting how good the food was, and taking the time to go back and compliment her. We couldn't recommend her enough.


Tamsin Nurse
What can I say other than AMAZING!
Lynn and her team were incredible this weekend for our outdoor woodland wedding, the food was absolutely lovely all our non vegan guests were amazed and couldn't believe it was vegan

Emily Penny
Lynn has been absolutely incredible since day one of our initial conversations and all the way through the planning stages, not once complaining when I asked her at the last minute to source glassware and other items I didn't realise our venue wasn't going to provide.
Lynn went above and beyond, has the most incredible 'can do' attitude and is just all round the most fantastic person to work with.
Her food was absolutely INCREDIBLE and many of our non-vegan guests were amazed at how good vegan food can be and are now considering reducing their meat/dairy intake and two of our guests are now going to go vegan!!
Amazing result all because of the tastiest food.
The day went off without a hitch, Lynn had prepared for everything and was an absolute dream.
I've heard planning a wedding can be stressful but it was honestly a walk in the park having Lynn on board.
Thank you so much!

Alex Rouse
We chose Lynn and her team to cater our wedding on the 1st of June. It was a fairly challenging brief - traditional canapés, Ethiopian platters with injera for the wedding breakfast, and then vegan junk food for the evening.
Wow, did VFP deliver! All of the guests were raving about the food. Some people said it was the best wedding food they had EVER had! The range of flavours was amazing, beautifully presented - we can highly recommend VFP to any couples looking for a vegan caterer who just "gets it"!

Grace Osborn
Lynn created the most beautiful food for my best friend's Hen party last weekend. The food was absolutely delicious and so gorgeously presented. Lynn was so kind and accommodating from start to finish and made everything so easy. Couldn't recommend her more! THANK YOU! x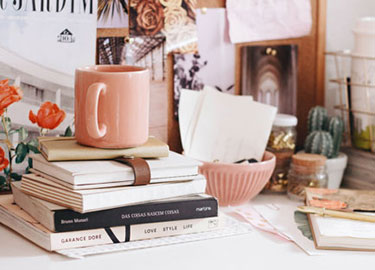 Your free account will also enable you to:

Easily manage and securely book your suppliers

Stay on top of wedding planning with our intuitive checklist

Keep an eye on spend with our budget tracker

Create and track your wedding guestlist

Plan your wedding on the go with our mobile app, downloadable via the App Store or Google Play
Thanks for your enquiry! You'll hear back shortly.
Couples interested in Vegan Food Pimp also sent enquiries to the suppliers below too. You can simply send the same enquiry to them in one click.
Worthing Dome Events
8

Worthing Dome has three floors of spectacular function rooms with sea...
Coltsford Mill Wedding Venue
8

Coltsford Mill offers the best of a classic country wedding with an el...
The Snaffling Pig Co
8

We provide 3 packages to be able to cater to your porky needs. Ranging...
Worthing Dome Events
8

Worthing Dome has three floors of spectacular function rooms with sea...
Coltsford Mill Wedding Venue
8

Coltsford Mill offers the best of a classic country wedding with an el...
The Snaffling Pig Co
8

We provide 3 packages to be able to cater to your porky needs. Ranging...
Are you sure?
If you don't ask, you'll never know...
Continue to chat
Leave
Is this supplier not for you?
Explore other suppliers.
Sign up to our free planning tools today to save suppliers