Contact Jorja now to get a quote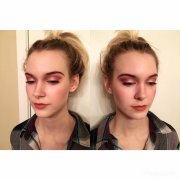 Feeling Foxy

0 0
Looking for the best price? Enquire through WeddingPlanner.co.uk
Summary
Surrey based, fully trained, insured and experienced makeup artist and hair stylist. Available for proms, weddings, photo shoots, and any other occasions.
Key information
What services do you offer?
Hair, Makeup
Is a trial included in the price?
No
Do you work alone or with a team?
I'm flexible
Where do the wedding preparations take place?
I'm flexible
Where are you based?
Surrey
What forms of payment do you accept?
Cash, Credit Card, Bank Transfer, PayPal, Other
About
More about us
I am a freelance make up artist based in Surrey. I trained at the London College of Beauty as well as attending a variety of courses run by industry professionals. I have qualified with the best skills, knowledge and experience.

I offer an outstanding specialist make up and Hair service tailor made to the individual and specialise in creating stunning bespoke make up for every occasion including Bridal, Photo shoots, Fashion, Glamour and Events.

My makeup style is very much about enhancing your natural beauty. I feel that each and every person has something unique and beautiful about them and it is my job to polish it using subtle yet effective makeup techniques that will create that flawless radiant finish to your makeup.

I use only the best products in my kit that I feel work best for longevity, quality, feel and texture.
View availability
This supplier has not received any reviews yet.