Contact Waitrose now to get a quote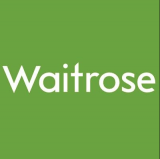 Waitrose Wedding Cakes

0 0
Looking for the best price? Enquire through WeddingPlanner.co.uk
Summary
Our stunning range of wedding cakes complement every style, from boldly modern and delicately romantic to timelessly traditional. Choose from traditional fruit cake, tiers of sponge, wedding cupcakes or even one of our Celebration Cheese cakes for a beautiful and memorable centrepiece.
Key information
What kind of wedding cakes do you offer
Traditional, Cupcakes, Alternative
Do you do bespoke designs?
Yes
Can you do gluten/wheat/dairy free?
Yes
Can you supply cake toppers?
No
Where are you based?
Branches across the UK
How long before my wedding should I order?
At least 4 weeks in advance
What forms of payment do you accept?
Cash, Credit Card, PayPal
About
More about us
Most cakes come in a choice of colours, while a few are available simply iced for the bride's florist to dress with fresh flowers. Some offer a choice of different cake types by tier, and all come beautifully and safely packaged.

Freshly made to order, using free-range eggs and no artificial colours, every cake tastes as good as it looks. We have been delivering stylish wedding cakes in perfect condition for 20 years, and guarantee that you'll have a throughly attentive and reliable service.
View availability
This supplier has not received any reviews yet.