Contact Carmen now to get a quote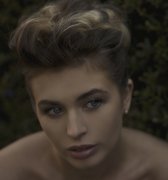 Carmen Jean MUA

0 0
Looking for the best price? Enquire through WeddingPlanner.co.uk
Summary
I've been a makeup artist for 8 years now, and have been freelance for the last 4 years, working in fashion, media and bridal. I have extensive knowledge in beauty and makeup, I offer eyelash extension services and am also a qualified hairdresser. I have experience, skill and passion.
Key information
What services do you offer?
Hair, Makeup, Beauty Treatments
Is a trial included in the price?
Yes
Do you work alone or with a team?
I'm flexible
Where do the wedding preparations take place?
I'm flexible
Where are you based?
London
What forms of payment do you accept?
Cash, Bank Transfer, PayPal
About
More about us
I work freelance as a makeup artist, I also do hair, beauty treatments and eyelash extensions. I am a specialist in my field and have a natural talent and dedicated level of understanding that sets me apart from other makeup artists. I have an instinctual but experienced skill and can guarantee to leave you looking and feeling your most special on the most important day.

My price for bridal makeup starts at £200 (This includes a trial run) to include hair would be £250 Bridesmaids and mother of the bride makeup starts at £65 including hair takes it to £150 per head. (please be aware of time frame needed for multiple people) (Please provide a moodboard for hair and/or makeup either by pinterest or email before the day of your trial run)

eyelash extenions - £65 per person (can be done the day before.

Anywhere out of London will require travel costs to be paid for.
View availability
This supplier has not received any reviews yet.