Contact Evie now to get a quote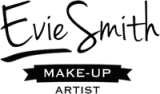 Evie Smith Hair and Make-up

0 0
Looking for the best price? Enquire through WeddingPlanner.co.uk
Summary
**EXCLUSIVE OFFER: 20% OFF FOR THE FIRST TWO BRIDES to book a wedding in October or November. Must quote 'WPSUMMER' when enquiring on Wedding Planner** Professional bridal hair and make-up artist covering most of the UK.
Key information
What services do you offer?
Hair, Makeup
Is a trial included in the price?
No
Do you work alone or with a team?
I'm flexible
Where do the wedding preparations take place?
I'm flexible
Where are you based?
Bristol
About
More about us
Hi, my name is Evie. I have been a professional make-up artist for almost 6 years and I still get the same excitement from meeting a client as I did when I first started out. I love meeting every bride and hearing every single beautiful and unique story of the proposal, the wedding planning and how they first met.

I cover most areas of the UK, particuarly Bristol, Bath, Swindon, Cheltenham, Gloucester, London and Wales. I love travelling so no project or wedding is too far for me, so please get in touch with any queries you have.

I am known for my dedication and my vibrant personality. Just check out my testimonials.

If I am unavailable for your special day or project, please still get in touch as a member of my fantastic team may be available.

I am passionate, inspired and committed to achieving the highest possible standards. Please get in touch to talk about your project
Evie x
View availability
This supplier has not received any reviews yet.