Contact Janet now to get a quote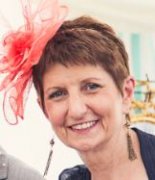 Wilde & Romantic

8 0
Looking for the best price? Enquire through WeddingPlanner.co.uk
Summary
Wilde & Romantic have an eclectic assortment of delicious vintage items from china, linen, glassware and cutlery to vintage furniture, telephones, suitcases, typewriters...covering Cumbria and the Lake District.
Key information
Do you offer a bespoke service?
Yes
Do you have a minimum order?
No
How long will it take to receive my invites?
4 weeks
Do you offer printable PDFs?
No
Can you provide samples?
No
How far in advance do I need to order?
6 weeks
What forms of payment do you accept?
Cheque, Cash, Bank Transfer
What items do you have for hire?
Glassware, Tableware, Signage, Centrepieces, Props, Confetti, Food Carts
Can we hire individual items?
Yes
Are there any requirements for setting up?
Please enquire for more details
When do you collect your items from our venue?
Next day or to suit
Where are you based?
North Cumbria - will travel within reason
What forms of payment do you accept?
Cheque, Cash, Bank Transfer
About
More about us
We have a variety of packages for vintage china hire and vintage prop hire and they can be adapted to suit your requirements. Packages for vintage photobooth props, sweetie bar accessories and a cocktail bar are also available. Our all inclusive package gives you unlimited access to all of our vintage china, glassware, cutlery and props, including the packages listed above.

Wilde & Romantic also offers a small range of vintage inspired stationery with a personal touch.

We will deliver, set up and collect your order and do all the washing up of any items used for food and launder any table linen that you use as well.

Wilde & Romantic offers an eclectic range of old and new: vintage, retro, vintage-style, shabby chic, hand-made and upcycled pieces to make your event truly unique.

We cover all of Cumbria, but can travel further afield if necessary. Please contact us for a quote if you live outside Cumbria.
View availability
Janet provided all the props and vintage china for our wedding/afternoon tea and we were completely delighted with everything! First of all, we visited Janet's showroom to choose our items – this was a great opportunity to see how everything worked together and hand-pick the ideal items. On the day, Janet set everything up so beautifully – it was a massive relief to sit back (for a few minutes!) while she organised everything on the tables. The finished effect was absolutely impeccable and complete with the props, made the marquee absolutely perfect. Thank you again, I hope we get to attend another Wilde & Romantic-styled wedding soon :)
Janet provides an excellent wedding stationery service, with great care and attention to detail. Have had a lovely response to the wedding invites she made for us - one such quote: "Your invitation arrived today - what gorgeous invites!!" <br /> I just wanted to tell you how special I think they are. I especially love the heart with our names on. Would highly recommend this company. Thank you Janet! Janet also made the place settings for our wedding, which we snipped and placed on the edge of wine glasses. Would also highly recommend photo booth prop hire! :-D
Cannot recommend enough!! Not only is everything that Janet has absolutely beautiful, from the vintage china to the decorations, it's her attention to detail when setting up that impressed me most!! Thank you so much for making our wedding day perfect
Amazing service, wonderful props... thoroughly recommend this lady... xx
Adam and I are so thankful to you for making our wedding day look like a fairy tale. You are amazing.
Many thanks for everything you did for our special day! You really do a fab job.
Thank you for all your help during our wedding - I loved all your vintage props and they added the finishing touch to our day
Thank you for all the work you did for our wedding - setting up the lovely items we hired from you. Our day was perfect. Everyone commented on how lovely the place looked. Highly recommended!